History and tradition behind risotto all'Isolana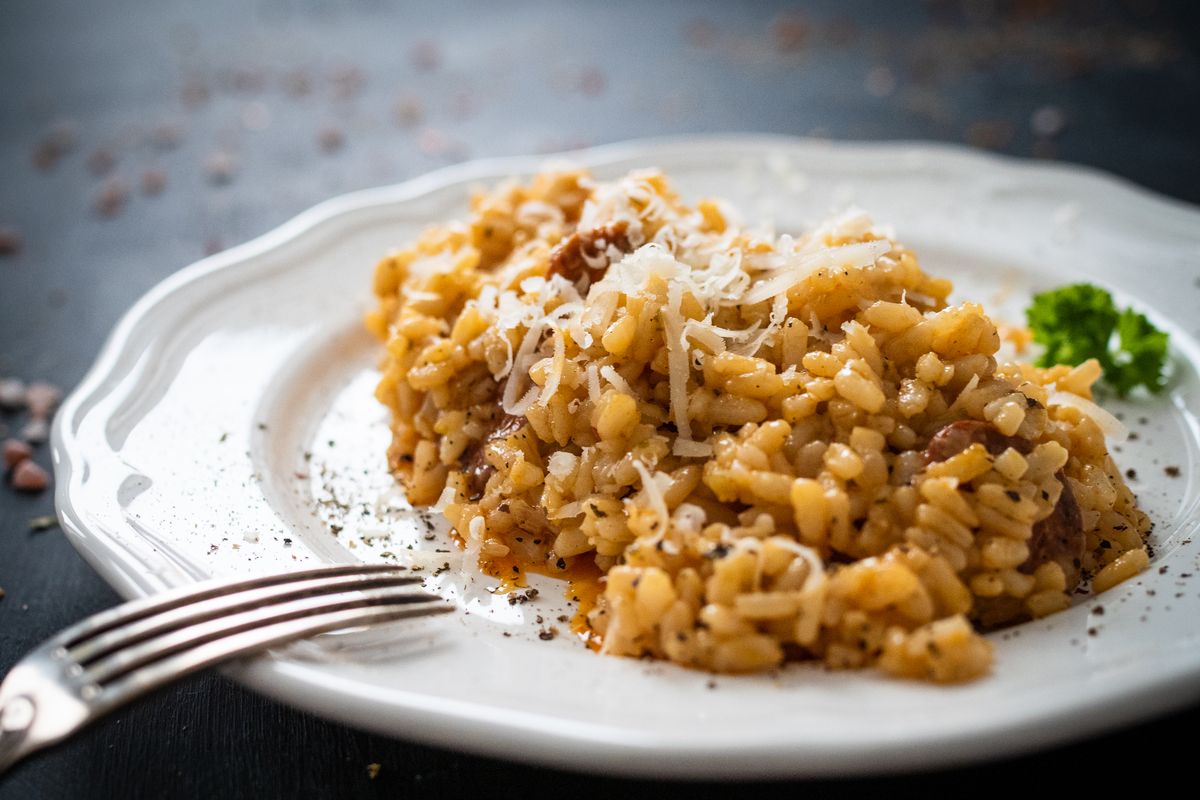 If you are looking for a particular risotto, then let yourself be guided by this typical recipe from Verona, risotto all'isolana.
Isolana risotto is a typical dish of Veronese cuisine . It was prepared for the first time back in 1967 on the occasion of the first Rice Fair in Isola della Scala , a town in the center of the Vialone Nano Veronese rice production area. Codified by Pietro Secchiati, the recipe was slightly revised on the occasion of the fiftieth anniversary of the fair.
To the detriment of the name, the preparation of risotto all'isolana is not exactly the same as that of the classic risottos, for which a sauté is required. Here the meat , the lean veal and the pork loin (diced or minced), is cooked separately and added to the rice , cooked by absorption, in the middle and at the end of cooking. The custom probably derives from the fact that this dish was prepared, a bit like pilot rice , by rice mill workers who did not have the time to watch its cooking. Beyond this, the riso all'isolana is truly amazing and we recommend you try it.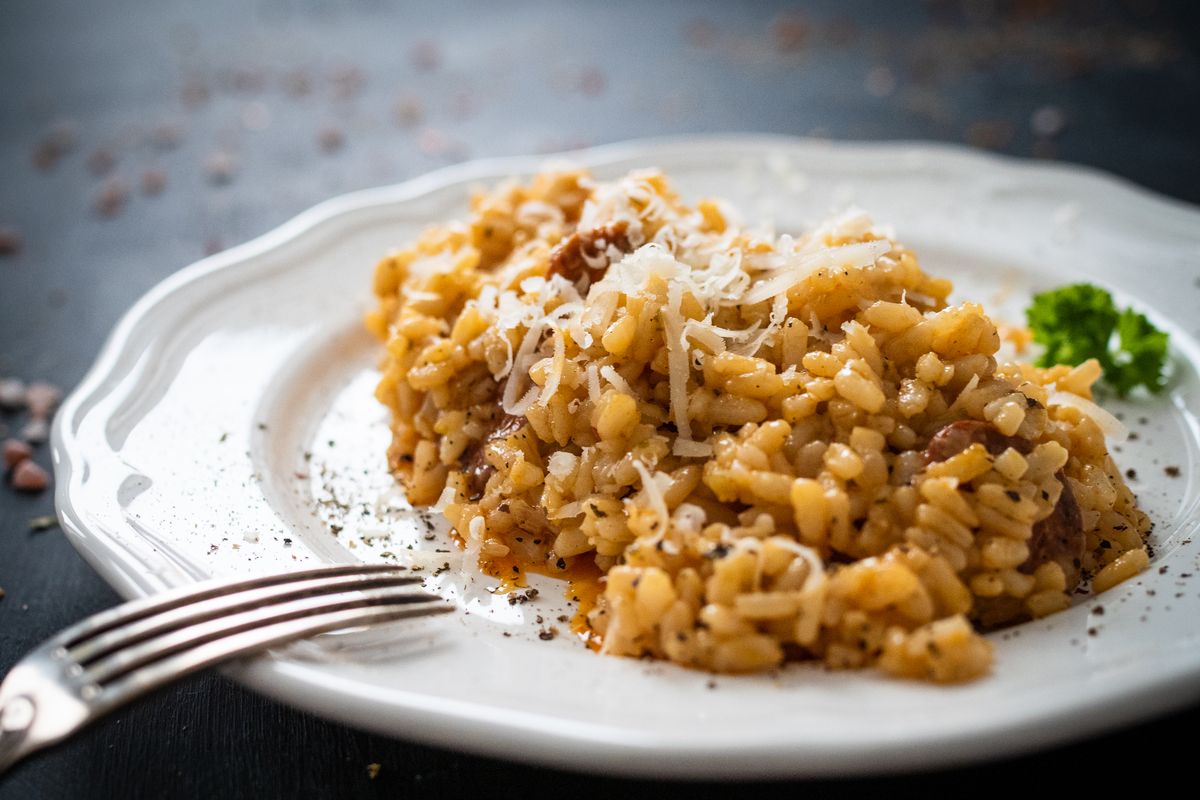 How to prepare risotto all'isolana with the original recipe
First, cut the meat into cubes (if you don't use ground beef).
In a pan, heat half the butter with the rosemary and once the fat has browned, add the chopped meat.
Brown over high heat, add salt and pepper and flavor with a splash of white wine .
Lower the heat and let it cook for the cooking time of the rice.
Pour the rice into the boiling broth , stir and wait for it to boil again.
Stir again then cook for 15 minutes with the lid on, regulating the flame to a minimum.
Now add half of the meat and finish cooking the rice which will be ready once all the broth has been absorbed.
Add the remaining meat , stir in the remaining butter , parmesan and cinnamon and serve.
The risotto all'isolana is truly special thanks above all to the addition of cinnamon. If you like this ancient cooking technique, we suggest you also try the tastasal risotto , another typical recipe of this area where rice is the real protagonist of the tables.
storage
The risotto all'isolana should be eaten as soon as it is made. However, if you have any leftovers, keep them in the fridge , well covered, for a couple of days and heat them in a pan with a knob of butter
Riproduzione riservata © - WT