Homemade nougat of the dead: as good as that of pastry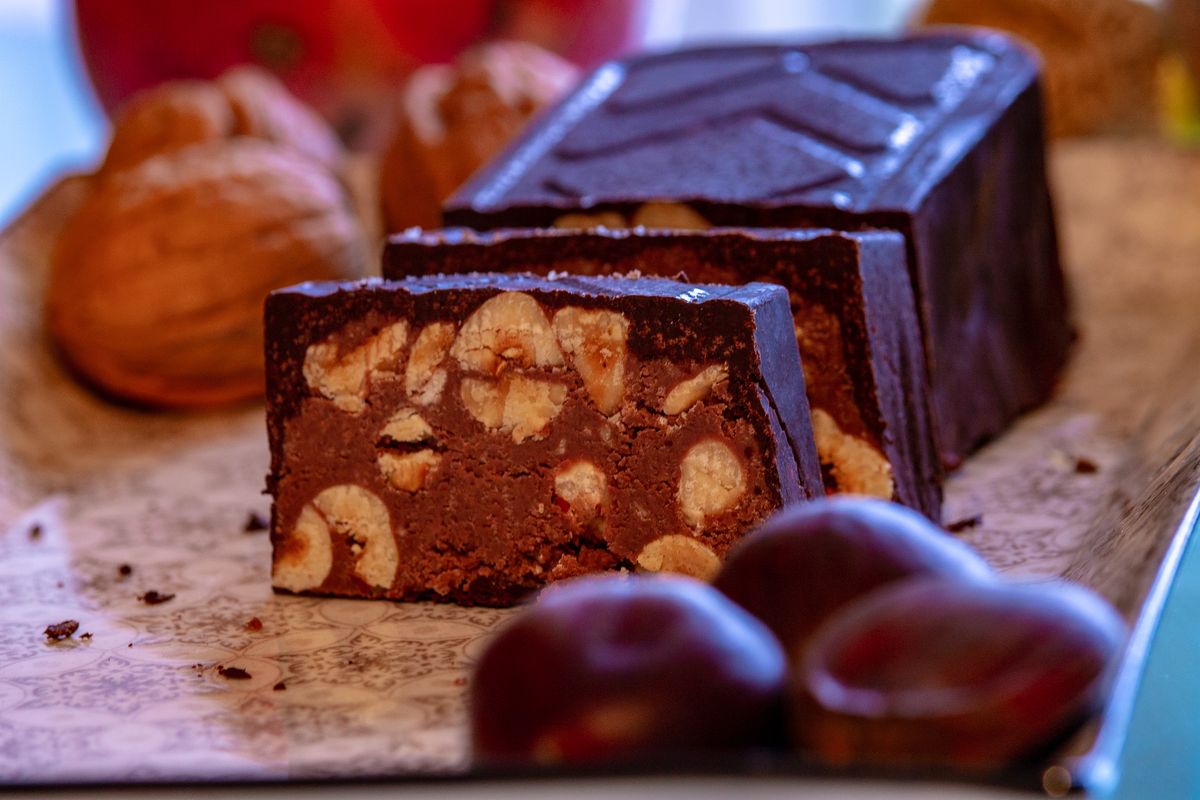 Perfect as a gift but also excellent as a meal, nougat of the dead is a typical Neapolitan dessert from the period between October and November.
Combine white chocolate, Nutella, hazelnuts and dark chocolate and you will get one of the best desserts ever , nougat of the dead. This typical Neapolitan recipe is usually prepared, as you can guess from the name, on the day of the dead , between October and November. In fact, it seems that the children brought it as a gift to the deceased to brighten their journey into the afterlife.It is an excellent dessert both to give as gifts and to serve as a dessert, as simple to make as it is overflowing with calories.
Not bad, in the period of "trick or treat" a cheat is needed and this nougat with chocolate and hazelnuts is perfect for the purpose. The preparation is not too complex so we invite you to try it because then, at the first taste, you will regret not having done it before!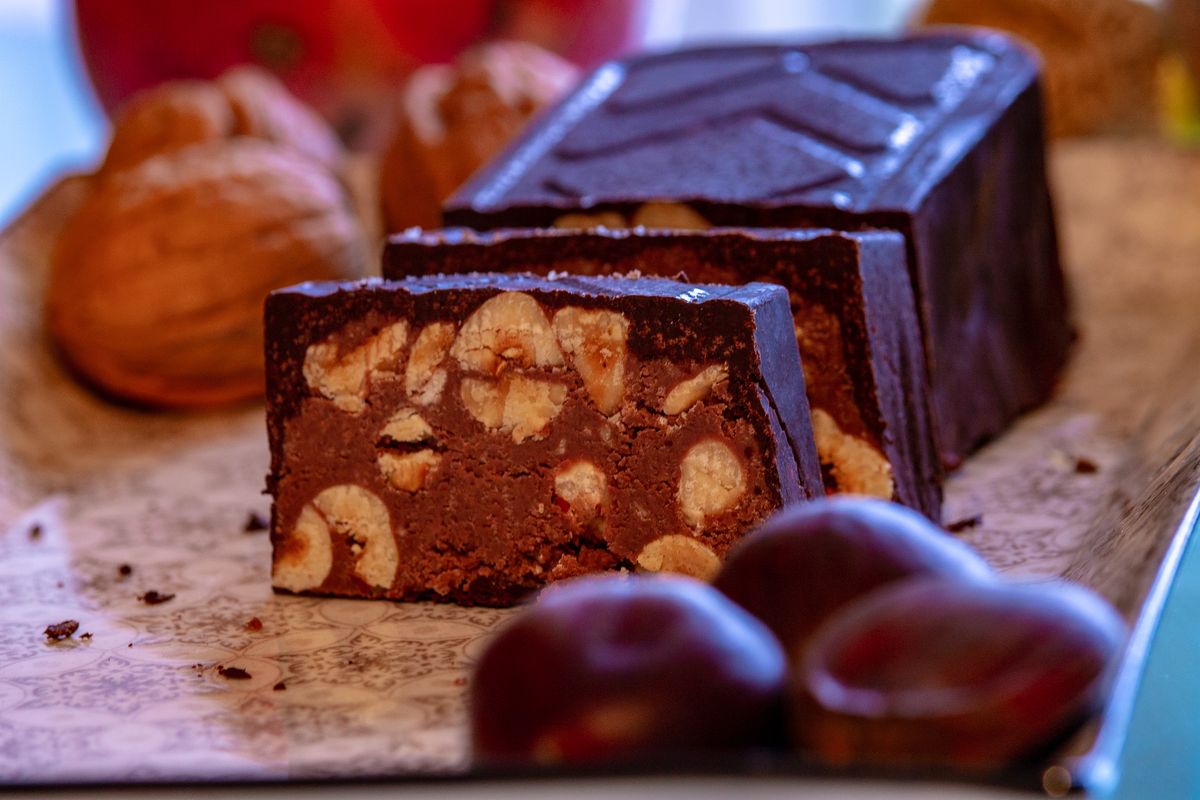 How to prepare the nougat recipe for the dead
First, chop the dark chocolate with a knife and melt it in a bain-marie in a saucepan, without letting it burn.
Then, using a kitchen brush, brush the inside of a silicone loaf pan with chocolate. Let it solidify then repeat the operation so as to obtain a layer of at least one millimeter. Put it in the refrigerator for an hour and dedicate yourself to the filling.
Toast the hazelnuts in a pan for 1 minute and set aside.
Chop the milk and white chocolate with a knife and melt them in a bain- marie . Add the Nutella and hazelnuts and mix well. Then pour everything into the solidified chocolate shell.
Refrigerate for 3 hours after which melt the leftover dark chocolate again. Pour it on top of the nougat creating an even layer then put it back in the fridge for another 3 hours.
After 6 hours you can turn the mold upside down and gently remove the nougat of the dead. Serve it cut into slices.
The nougat of the dead with our recipe is really simple to prepare. And if you like the idea of ​​preparing homemade nougat, then we recommend that you also try our soft chocolate nougat .
storage
The nougat of the dead can be kept in the refrigerator for a week .
Riproduzione riservata © - WT