Homemade orange jelly: perfect at the end of a meal!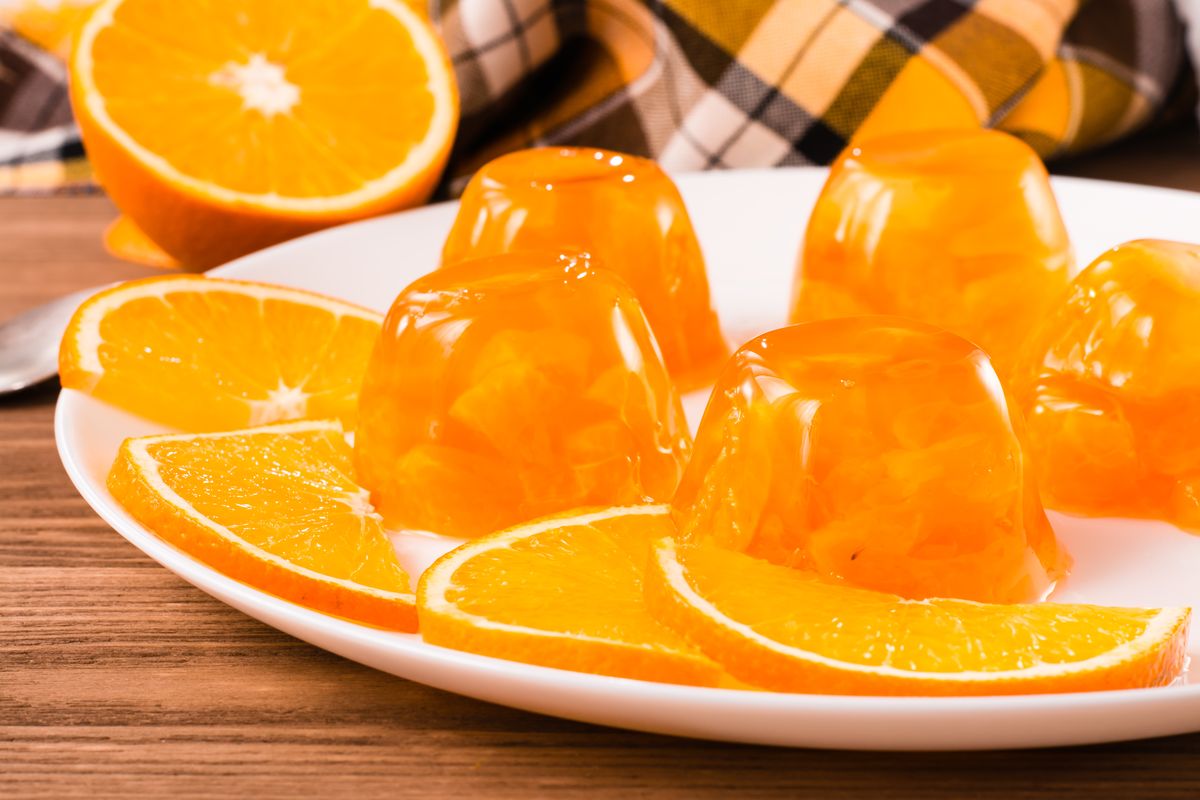 Here's how to prepare orange jelly, a spoon dessert to be served fresh at the end of a meal or to be paired with cheeses.
Preparing orange jelly is really an excellent idea for those who love citrus fruits and especially for those who have enough of them available and want to use them in an original and creative way. This fresh spoon dessert can be served at the end of an important lunch as a dessert, or to accompany an appetizer of more or less seasoned cheeses, on the other hand the combination of fruit and cheeses never tires.
Let's follow all the steps to prepare these delicious fruit jellies!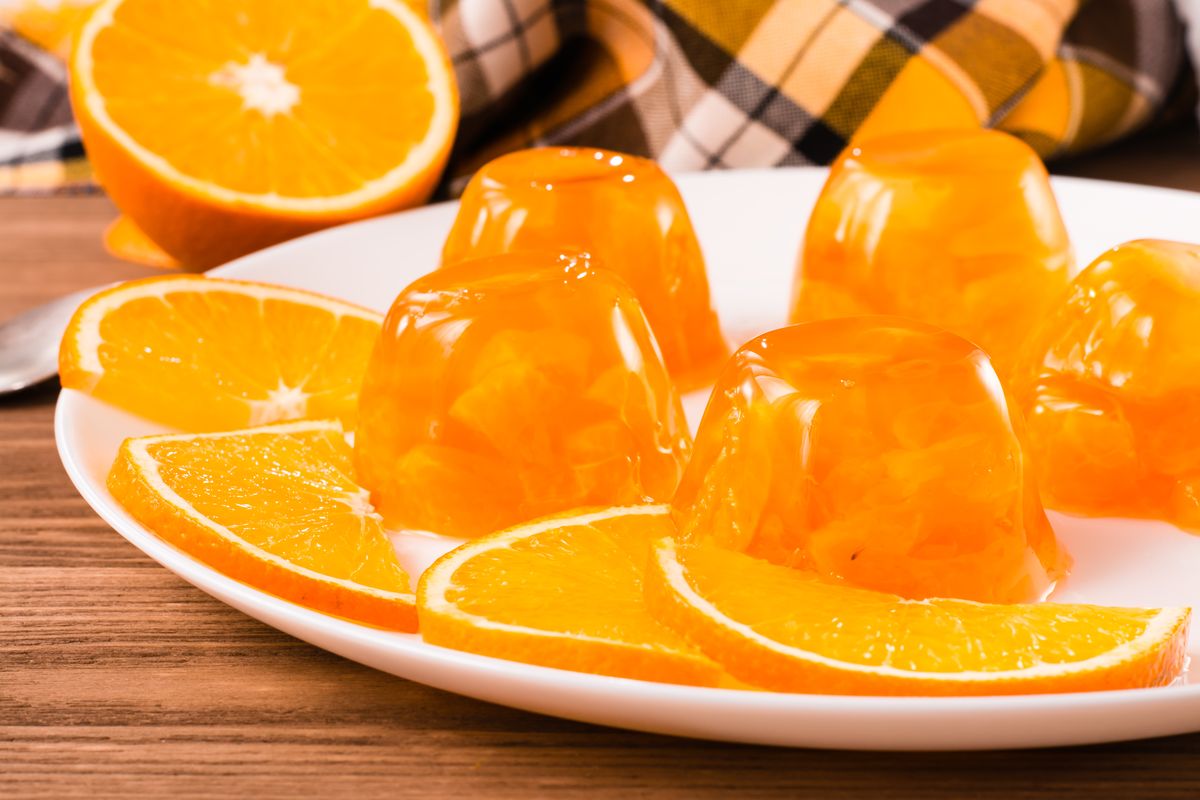 Preparation of orange jelly
First, make 90 ml of juice from the fresh oranges you bought for the recipe.
Add to this the juice of half a lemon and mix with a spoon.
Put the liquid in a saucepan, add the sugar and turn on the heat over low heat, bringing the squeezed juice to a boil.
Aside, put the gelatin to soak for a few minutes in cold water, when it is soft enough and workable with your hands, squeeze it and add it to the saucepan with the juice.
Mix well with a wooden spoon until the gelatin is completely dissolved and turn off the heat.
Take the silicone ice molds and pour the liquid inside, let it cool to room temperature and then put it in the fridge for at least 2-3 hours .
Before serving, check that the jelly has compacted and turn over onto a serving dish.
If you love citrus fruits, alternatively we recommend the orange marmalade recipe.
storage
We recommend consuming the orange jellies at the moment, or at least within a few hours. You can also leave them in the fridge for a few days .
READ ALSO: Fruit jellies: here's how to make them at home!
Riproduzione riservata © - WT