Homemade pistachio granita: too good!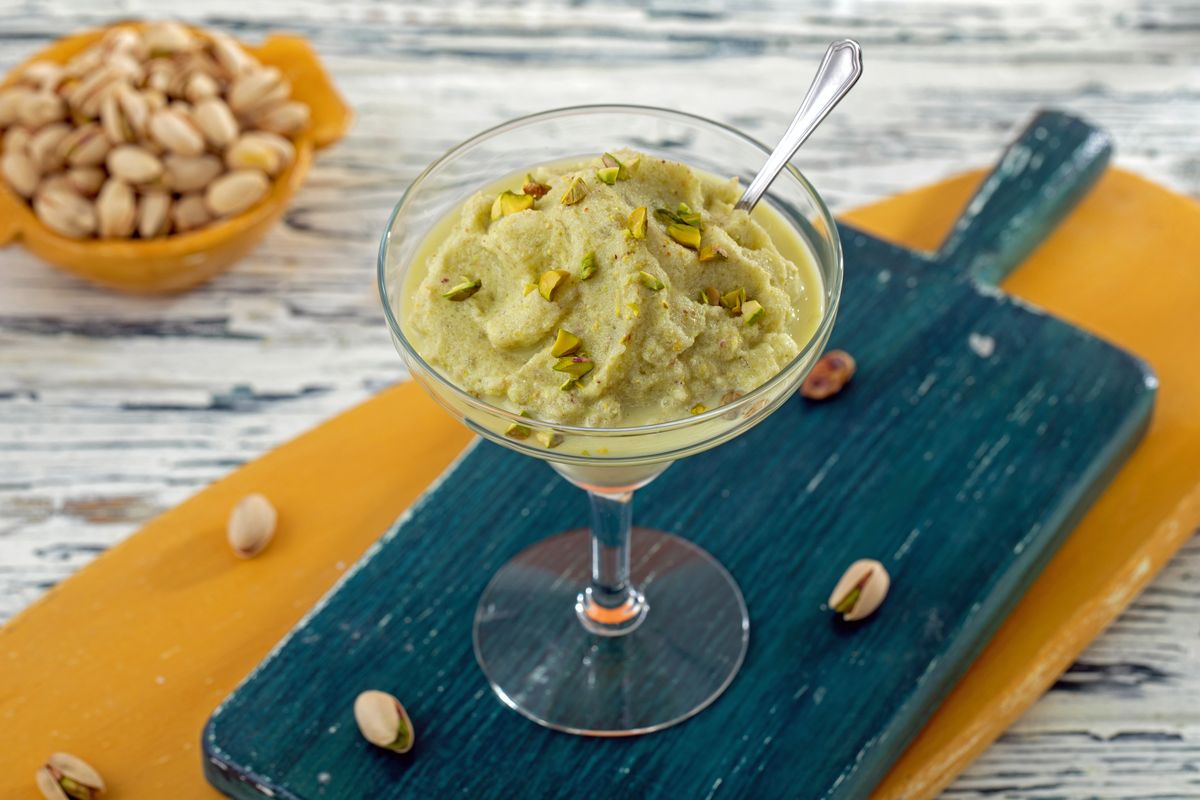 The pistachio granita is an easy summer dessert to be prepared strictly with brioche col tuppo.
There is nothing better than a good pistachio granita to start the day in the best possible way. That's right, you got it right: granita for breakfast . This typically Sicilian practice will gradually take hold also in the rest of Italy if the temperatures are always so torrid but not bad: at least we know how to fight the heat!
The recipe for Sicilian pistachio granita is a cornerstone of the island's culinary culture as well as being an easy and quick recipe to prepare. As mentioned, it can be enjoyed for breakfast, but it is also a quick and easy dessert perfect to serve at the end of a meal . Let's see together how it is prepared.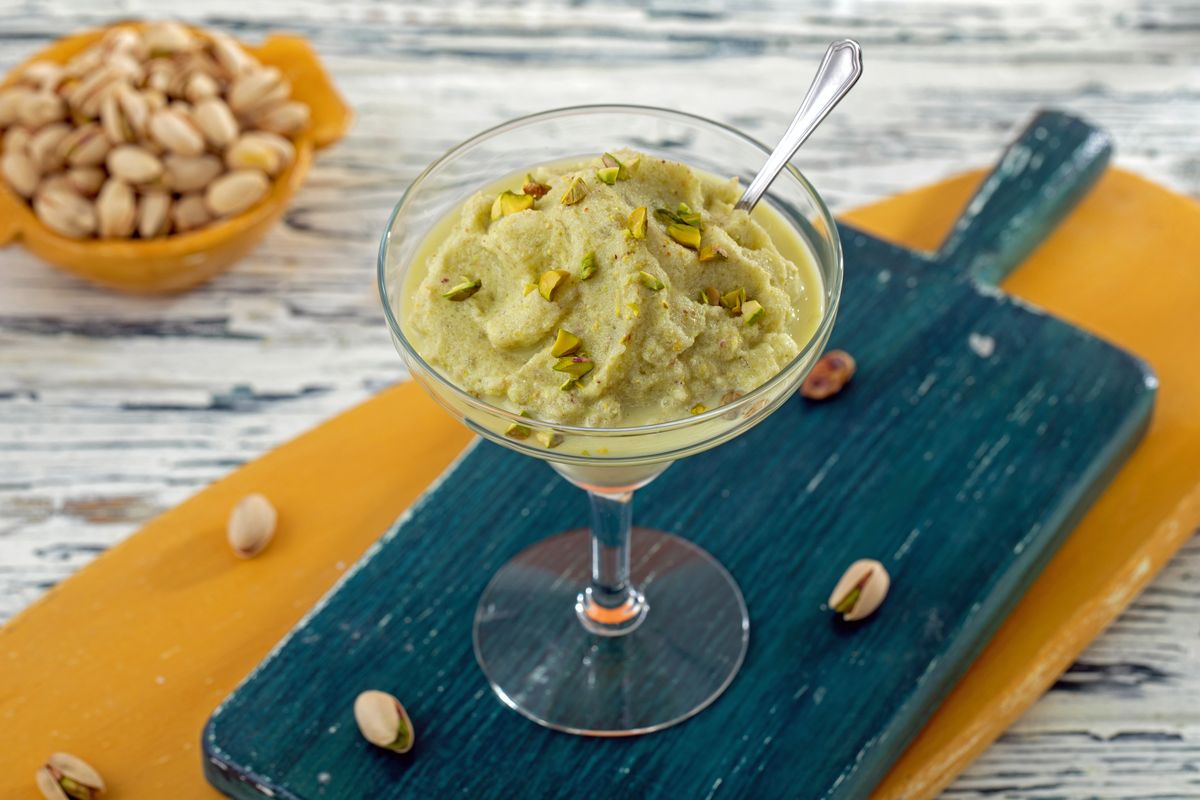 How to prepare the pistachio granita recipe with the ice cream maker
First, prepare the chopped pistachios (you can also buy it already made), coarsely chopping the unsalted and skinless roasted pistachios with a robot equipped with blades. Then keep them aside.
Then pour the water into a saucepan, add the sugar and bring the mixture to a boil . Add the pistachio cream, stirring until it has melted and let it cool before adding the grains.
Pour everything into an ice cream maker and stir for 25 minutes until you get a creamy consistency. Enjoy immediately accompanied with the classic brioche with tuppo and to taste a dollop of whipped cream.
To prepare pistachio granita without ice cream maker, the initial procedure is the same. Once the mixture has cooled down, however, you will have to pour it into a low and wide container and place it in the freezer for 2 hours , stirring with a spoon every 30 minutes to prevent ice crystals from forming. Then serve your granita as you prefer.
storage
The pistachio granita can be kept for 2-3 months in the freezer . Keep in mind, however, that it will tend to crystallize after a few hours but you can restore its creaminess by blending it with a food processor.
Riproduzione riservata © - WT