Homemade pumpkin chips, a rustic and light appetizer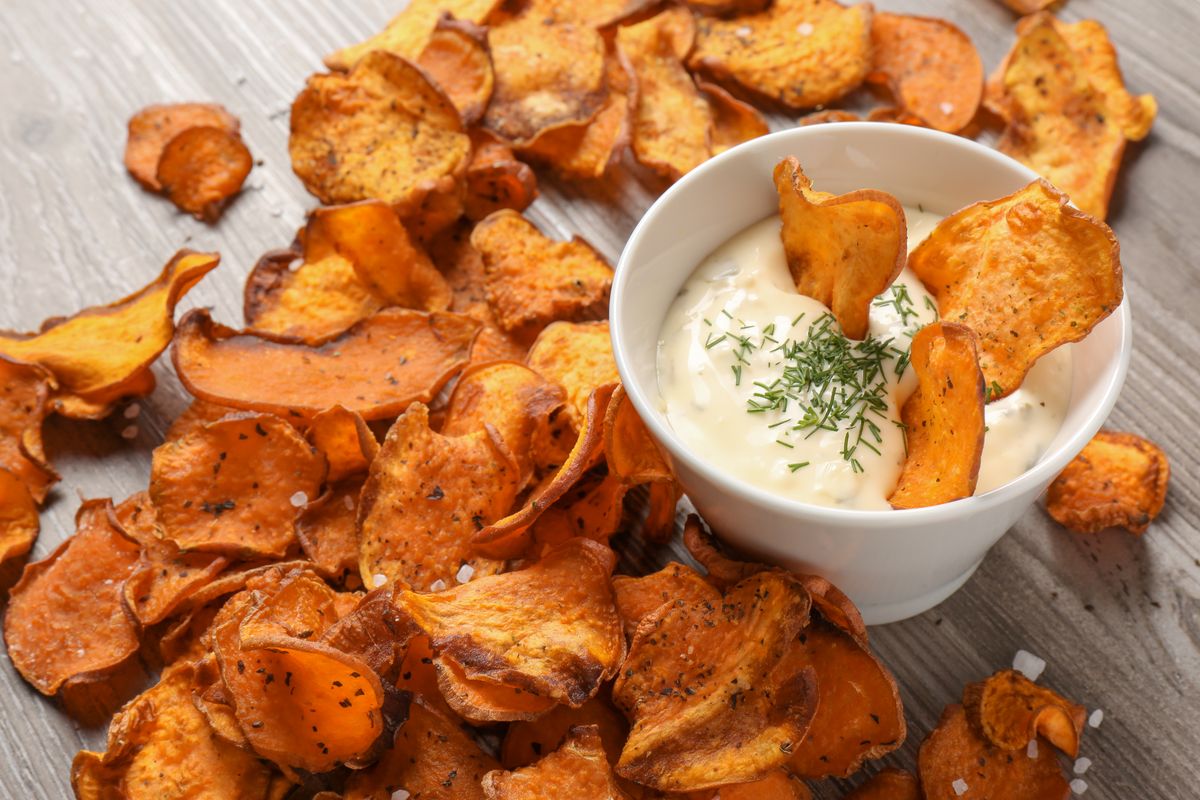 Baked pumpkin chips: light but very tasty, they are perfect as an aperitif or for a snack different from the usual chips!
Among the many recipes with pumpkin, that of the chips is undoubtedly one of the most particular . Perfect for an aperitif with friends, as an appetizer accompanied by tasty sauces or simply for a homemade and different snack, preparing pumpkin chips is really very simple .
All you have to do is cut the pumpkin, season it and bake it: this is also a light recipe because it does not require frying and therefore the calorie count is much lower.
If you want to make your appetizer even tastier and tastier, I recommend flavoring the pumpkin with spices such as sweet paprika , turmeric or curry or other aromas such as thyme, oregano or bay leaf. You won't regret it because one chips lead to another!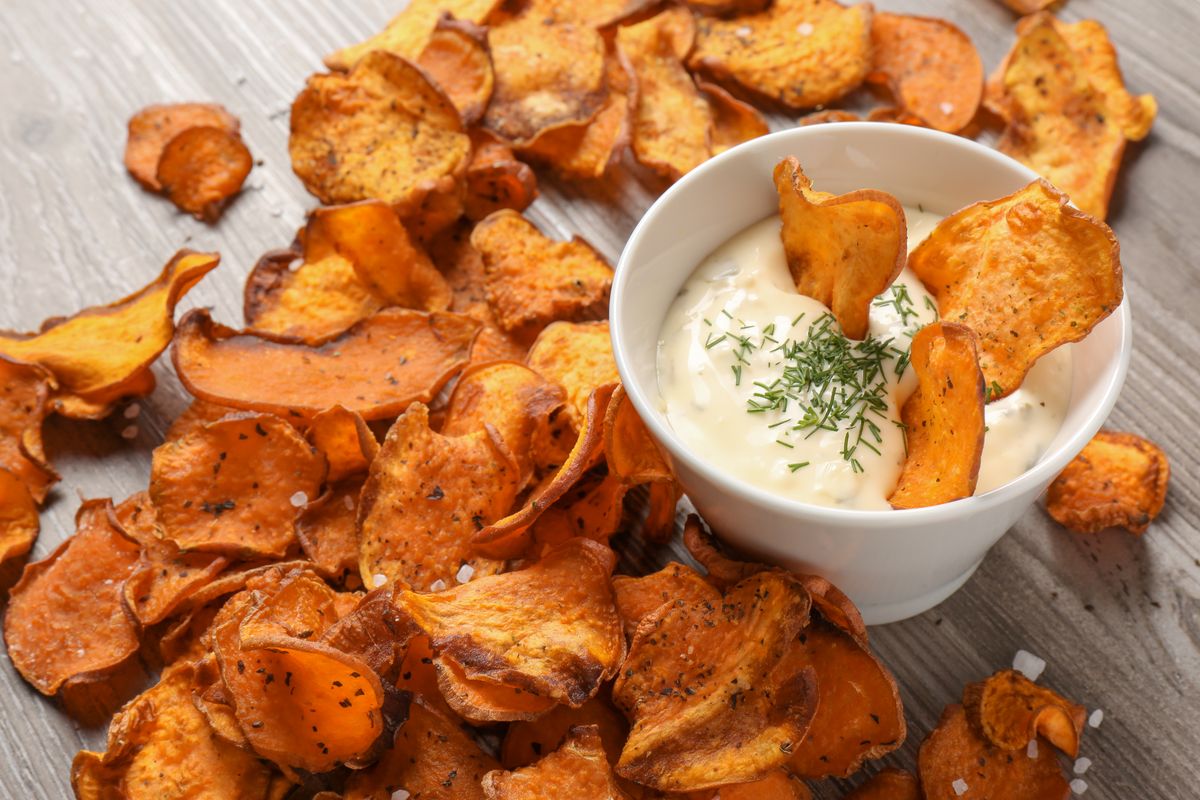 Preparation of the chips in the oven with the pumpkin
Start by cleaning the pumpkin: peel it, remove the seeds and internal filaments. Then continue by cutting the pulp into slices with the help of a mandolin or slicer if you have it.
After cutting all the pumpkin, distribute the slices on a baking sheet lined with parchment paper without overlapping them.
Dress with olive oil and rosemary.
Bake in a preheated oven at 180 ° C and cook for 25-30 minutes . When cooked, remove the chips from the oven, transfer them to a small bowl, season with salt and serve, enjoy your meal!
To make them even more crunchy, you can dip the pumpkin slices in flour, pass them well and shake them to remove the excess . Instead, if you decide not to flour them, you can season the vegetable with oil, salt and rosemary first in a bowl and then place the pumpkin fries on the pan and put it in the oven.
If you like vegetable chips, we recommend you try the carrot chips too!
storage
The crunchy pumpkin chips, prepared following this recipe can be stored in an airtight container for 2-3 days .
Riproduzione riservata © - WT