Homemade salami: what a delight!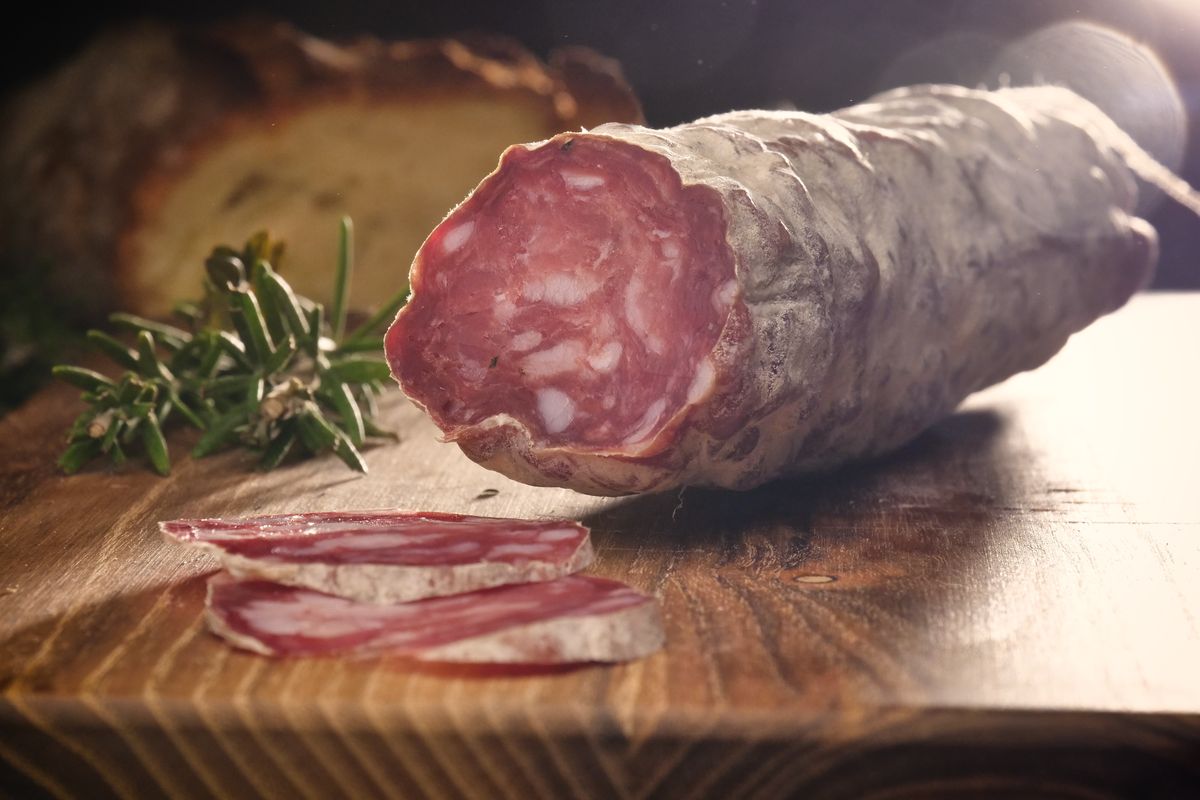 Have you always wondered how to make cured meats at home? Today we reveal the recipe for homemade salami: it is truly incredible!
Have you ever thought about preparing homemade salami? Probably not, either because we are used to buying it already made, or because it is thought that the preparation of salami is complex and requires "industrial" procedures . Nothing could be more false and just think that until a few years ago, in the countryside, every family slaughtered their pig and used its parts for various preparations.
Salami was a great way to preserve meat for a long time as it still required seasoning. As for the salami mixture, different cuts of meat are used as well as spices and red wine. The meat for the salami we have chosen is loin, shoulder, pulp for the lean part and bacon, lard for the fat part. The procedure, all raw , is very simple and now we see it together.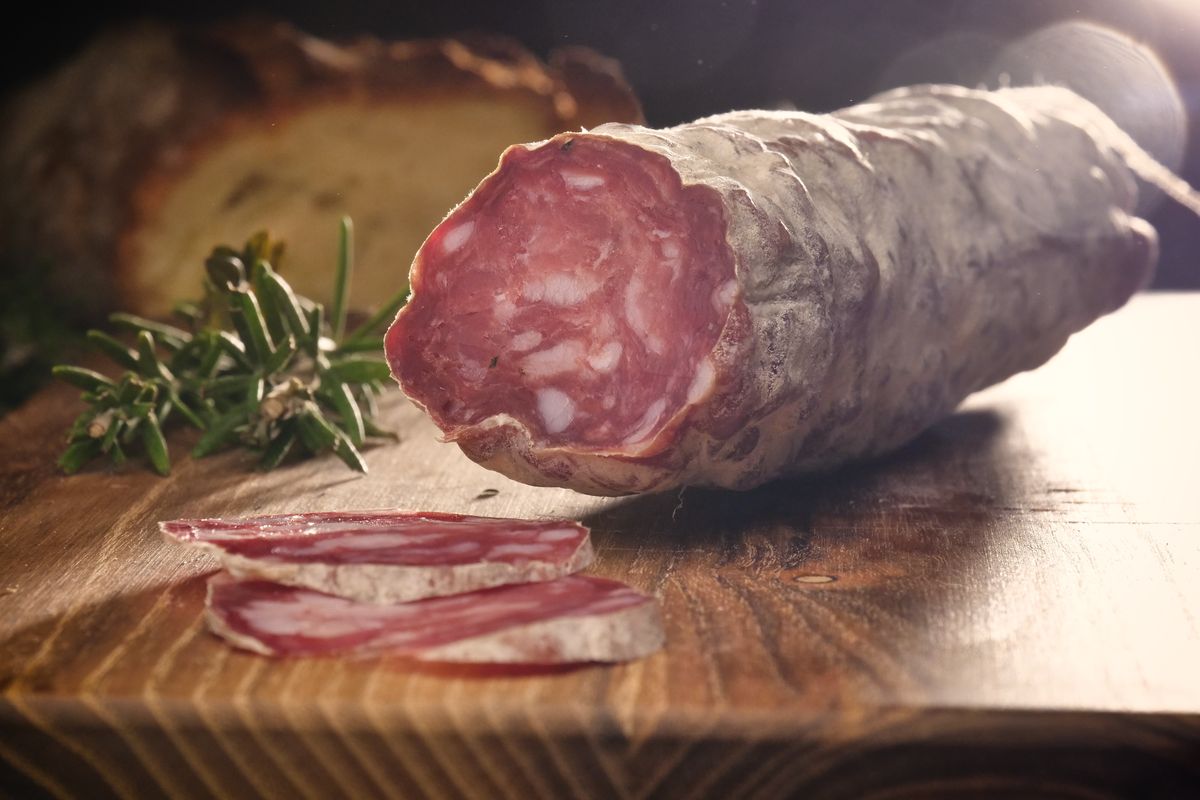 How to make salami at home
First, cut all the meat into rather small chunks of about 1 cm per side. Then grind it with a meat grinder and as it is ready put it in a large bowl.
Mix with your hands without pressing too much and add all the aromas : ground pepper and grains, garlic powder and red wine. To taste also nutmeg or cloves. Mix everything again to distribute the flavors and let it rest for 4 hours.
Meanwhile, soak the casings for 3 hours in a basin full of water and diluted with a glass of vinegar.
Then stuff your salami by rolling the casing on the tip of the stuffing machine and operating it so that it fills without breaking. You will notice the tension of the gut by holding it with your hands as it fills. Remember to tie it with string before starting to fill it and once it has reached the desired length.
Then prick the casing with a needle and hang the salami in a cool and dry place like a cellar. During the first week we advise you to place a plate under the salami because it will tend to lose some liquid. To season the salami, leave it hanging for 3-4 months at a constant temperature of about 20 ° C with 60% humidity, airing the room from time to time.
Preparing homemade salami with the recipe we gave away is really easy and fun and it is one of those experiences that we recommend you do. We also recommend that you try one of our recipes with salami to be served as an aperitif: excellent morsels with provolone !
storage
The salami can be kept for over 6 months but keep in mind that the longer the curing times are, the more it will tend to dry out.
Riproduzione riservata © - WT