Homemade wholemeal bread is even better!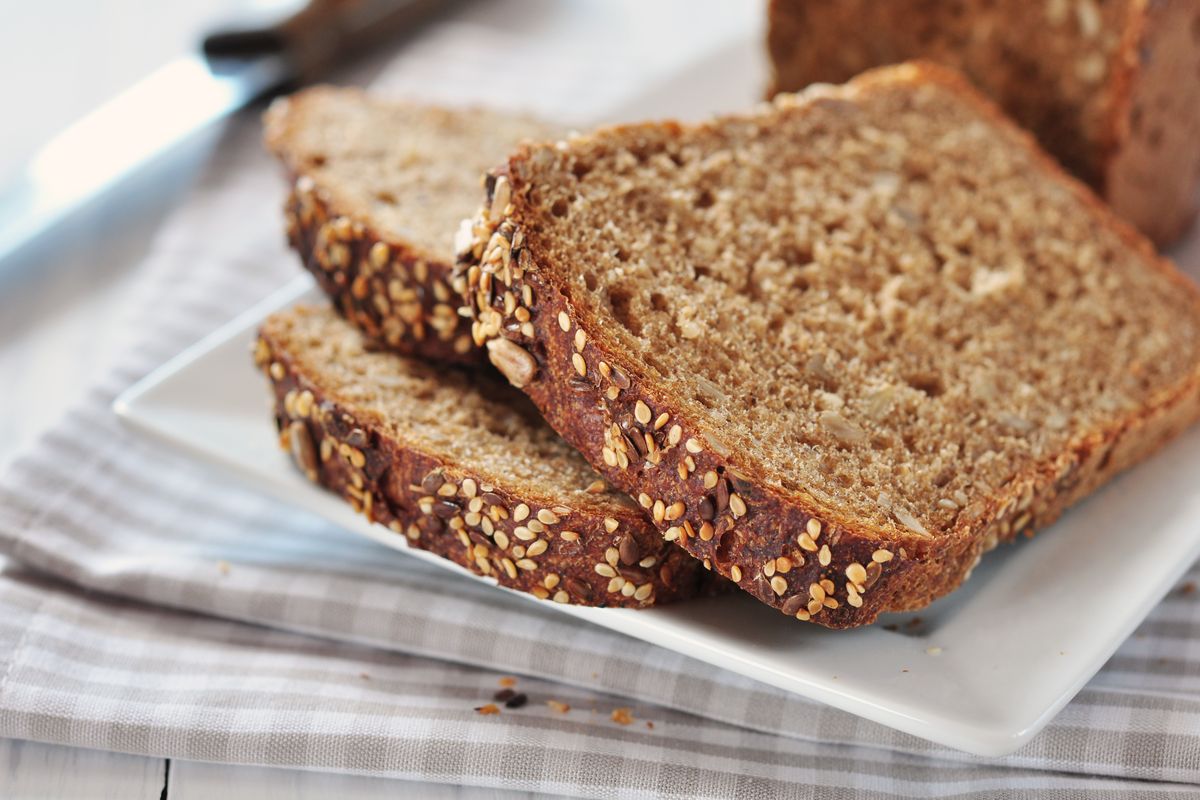 Soft and fragrant, wholemeal sandwich bread is perfect for preparing delicious toasts and sandwiches. Try it with our easy recipe.
We have now learned that wholemeal flour is preferable to refined flour not so much for its caloric intake, which remains almost unchanged between the two, but for its high content of nutrients . That's why today let's see together how to prepare wholemeal sandwich bread, perfect for creating delicious toasts and sandwiches.
In fact, you may not know that preparing homemade sandwich bread is quite simple. All you need is a little patience for the leavening and a plumcake mold to obtain a soft and fragrant loaf. I recommend using organic wholemeal flour for this recipe.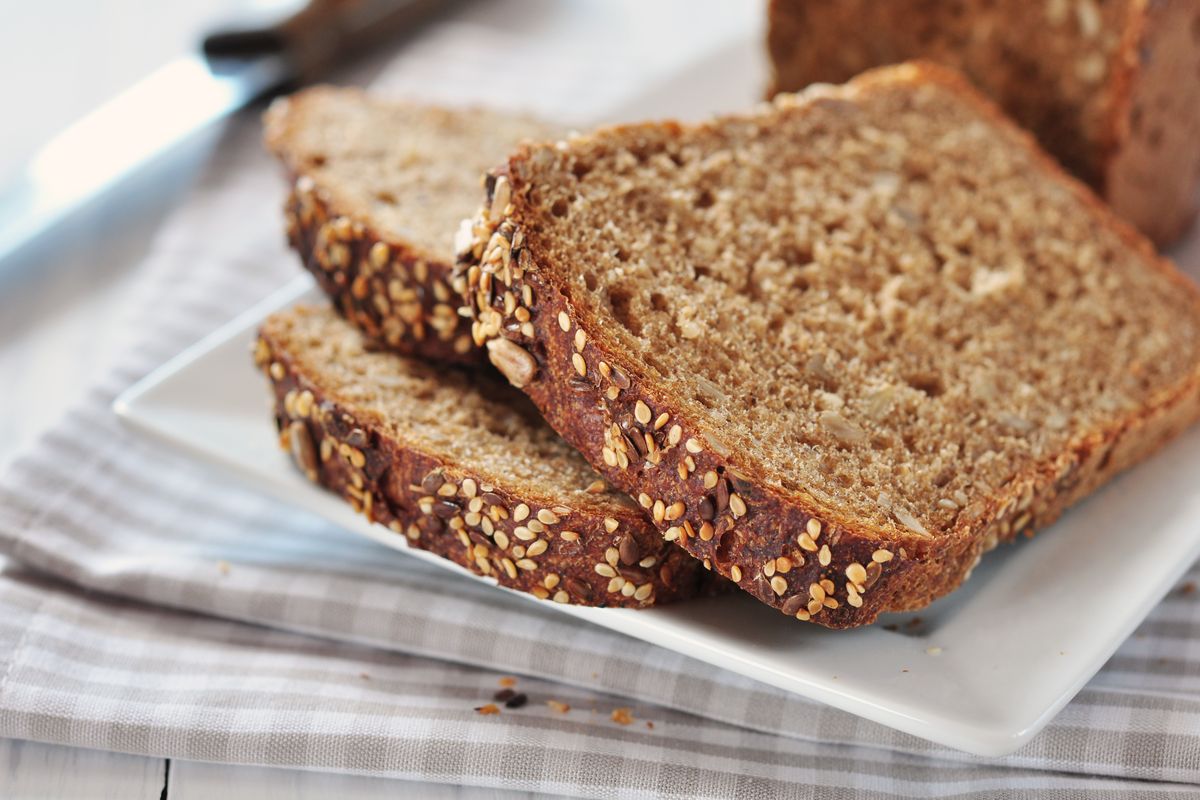 How to prepare the recipe for wholemeal loaf bread
In a bowl put the warm water , the milk at room temperature and the yeast crumbled with your hands. Mix well to melt it.
Then add the 00 flour (using only wholemeal flour would make the dough difficult to work with), the honey and the salt . Mix to obtain a sort of batter , then finally add the wholemeal flour and the oil .
Knead vigorously for 10 minutes (you can carry out the same operations in about half the time using a planetary mixer fitted with a dough hook), then put it to rise covered in the oven off with the light on for 2 hours .
Retrieve the dough, gently deflate it giving it an oval shape, then transfer it into a loaf pan lined with parchment paper. Let it rise again until it reaches the edges. Bake at 180°C for 25 minutes .
Let the wholemeal pancasetta cool completely before cutting it into slices.
Wholemeal sandwich bread can be frozen already sliced ​​in paper bags for about a month.
If you like to get your hands dirty and would like to know more, discover all our secrets of homemade bread !
storage
We recommend keeping the bread in special bags or containers for a maximum of 1-2 days . Alternatively you can keep it in the fridge for 3-4 days or freeze it in the freezer.
Riproduzione riservata © - WT