Honey glazed ham, a typical English product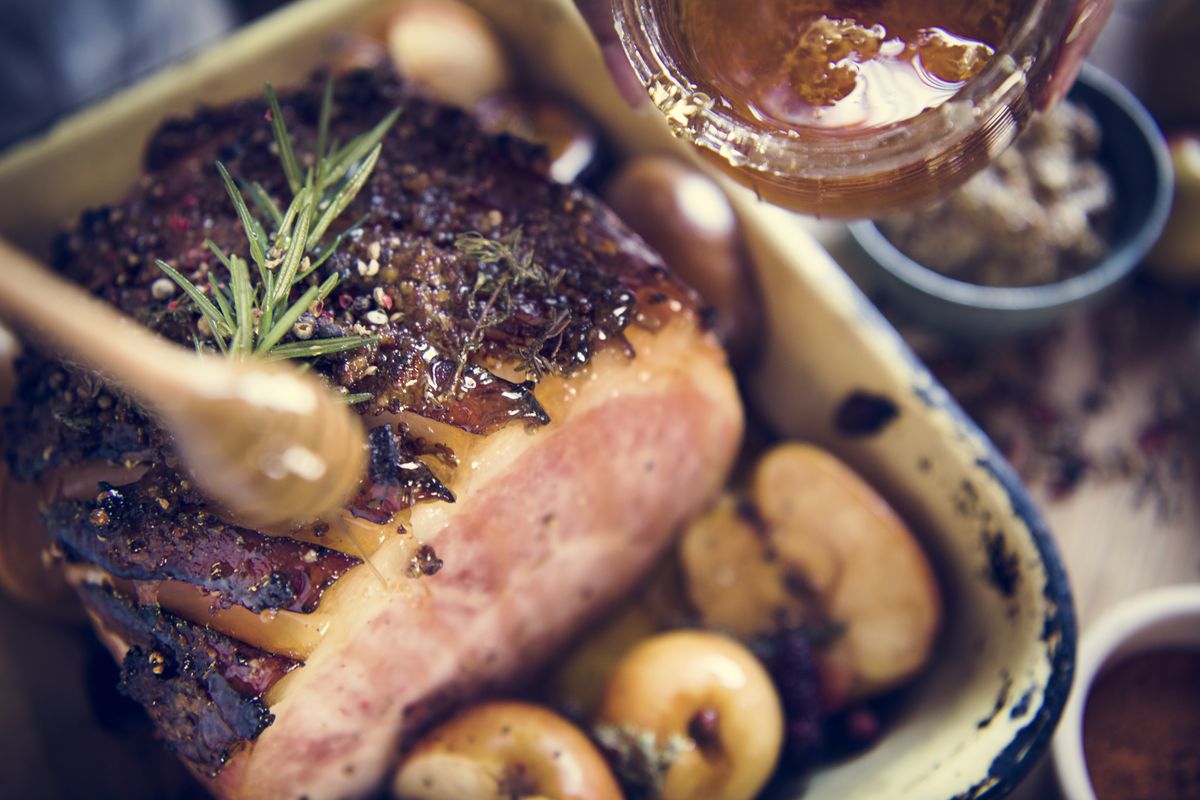 Glazed ham is perfect if you are looking for something simple but at the same time tasty to bring to the table during the holidays.
It is the particular combination of flavors that made glazed ham so popular in England first and then in the United States, so much so that it quickly became the undisputed star of the party table . But this apparently refined dish is actually very simple to prepare and is perfect if you are looking for something convivial to put in the center of the table.
To prepare this typical dish of British cuisine we used honey and orange juice which, combined with paprika and cinnamon, create a pleasant interplay of flavors. Added to this is the contrast between the outer crust and the tender and juicy interior. In short, did you understand why this recipe has become the second dish for the holidays par excellence?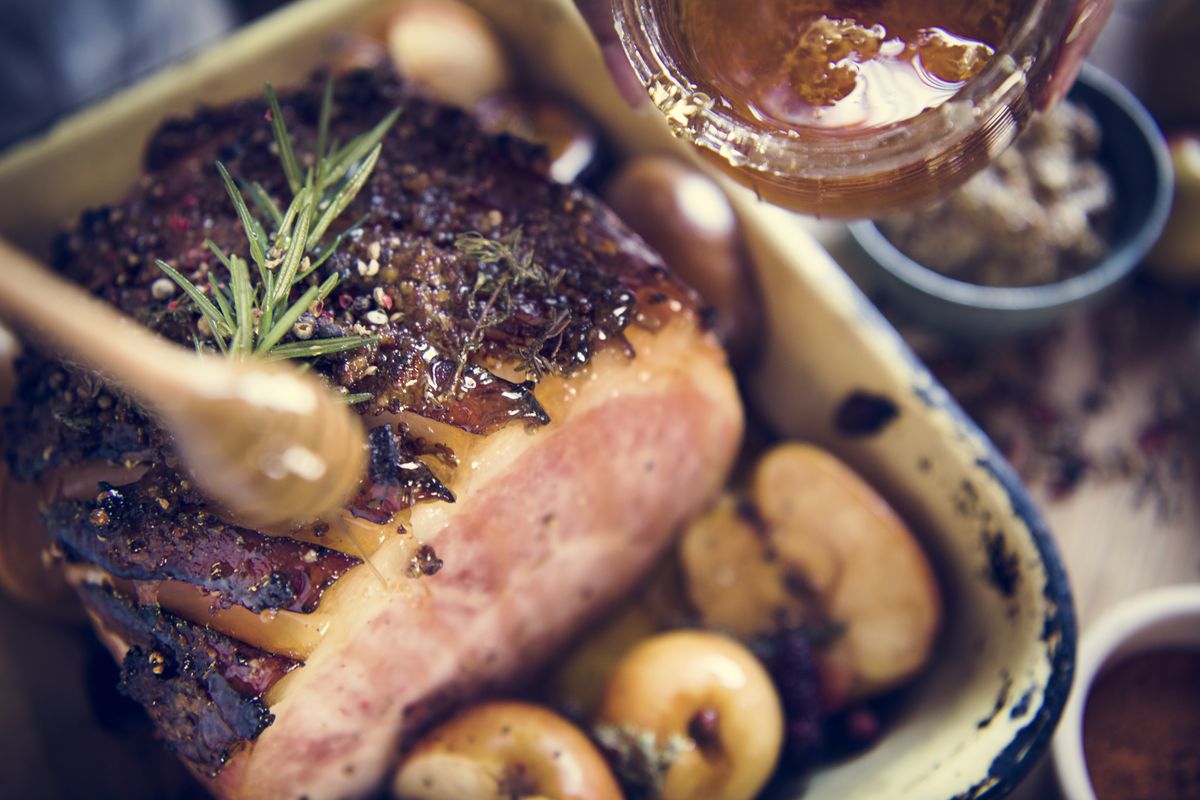 How to prepare the glazed ham recipe
To prepare this Anglo-Saxon recipe, start by putting a drizzle of oil in a pan . Then add the leg of pork , bay leaf, crushed juniper berries, black peppercorns and star anise.
Also add carrots, celery and onion cut into chunks and the peeled cloves of garlic and cover the ham with water, adding the salt. Cook the leg, putting a lid on and leaving a crack, for 3 hours , turning it from time to time.
Let it cool in the pan and in the meantime prepare the glaze . Squeeze the orange juice and pour it into a saucepan with honey, cinnamon and part it. Let it cook until it takes on a fluid consistency.
Remove the skin from the ham and cut the meat with rhomboid cuts . Then glaze the surface with a kitchen brush and insert the cloves where the lines meet.
Bake at 250 ° C for 30 minutes and once baked serve immediately.
You can accompany this second course of greedy meat with roasted potatoes .
storage
Glazed ham should be eaten as soon as it is done. It is not suitable for freezing and can be kept in the refrigerator for a maximum of 2-3 days .
Riproduzione riservata © - WT