How do you make perfect baked potatoes (soft inside and crispy outside)? The infallible video recipe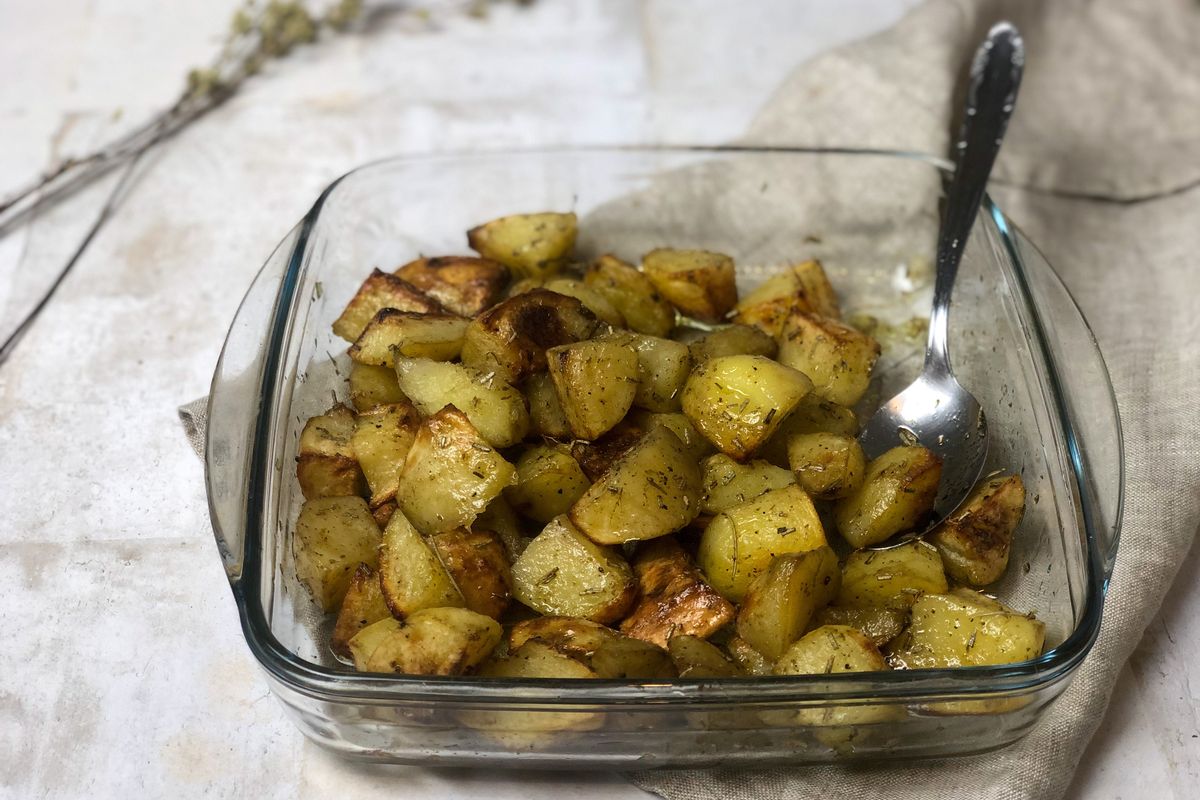 Baked potatoes are a well-known dish, but difficult to get right. Here's how to do it perfectly!
Today we prepare one of the most classic side dishes ever: baked potatoes, quick to prepare and excellent to taste with both meat and fish dishes. This is a recipe that everyone thinks they know how to make, but to tell the truth, preparing them properly is a real art ! Starting with the cut, we then move on to spicing up to the elimination of excess starch , and of course cooking!
In short, if you want to bring a wonderful side dish to the table, with the perfect preparation that we are going to offer you today, you will undoubtedly go without a doubt: here is the recipe for crispy baked potatoes and some delicious variations that you absolutely must try !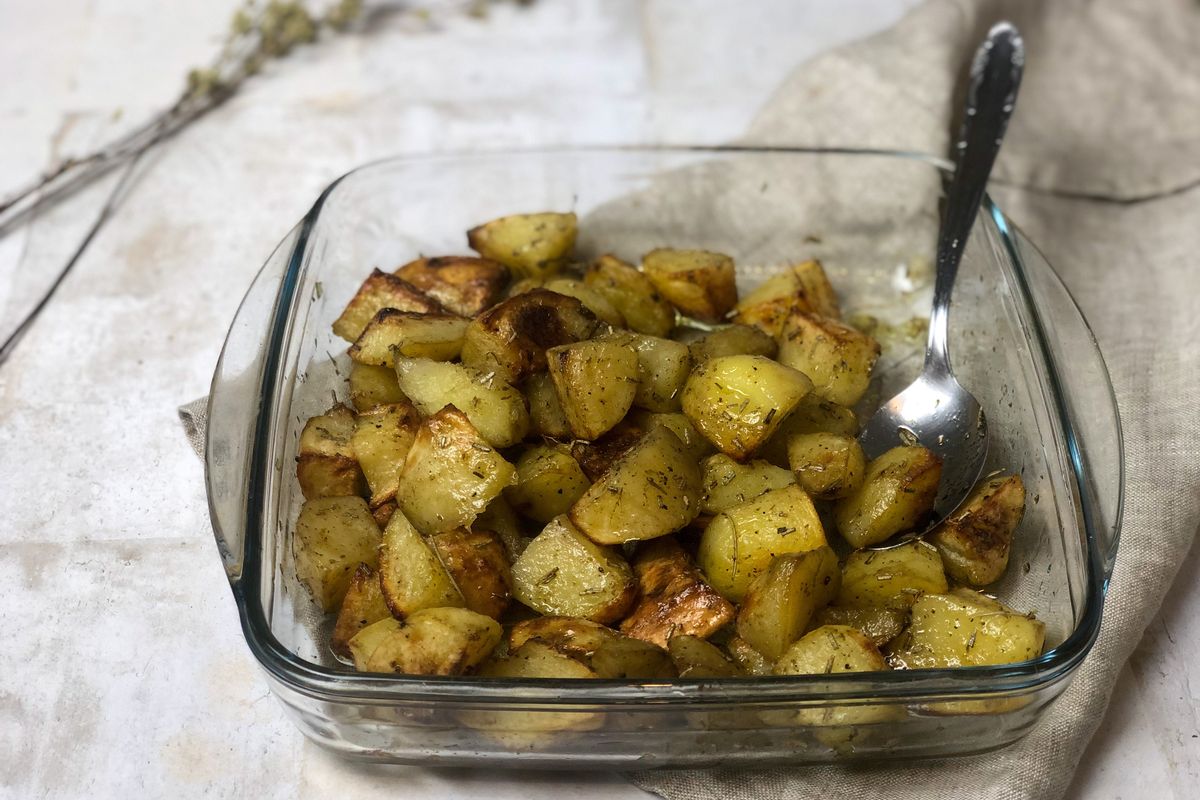 How to make baked potatoes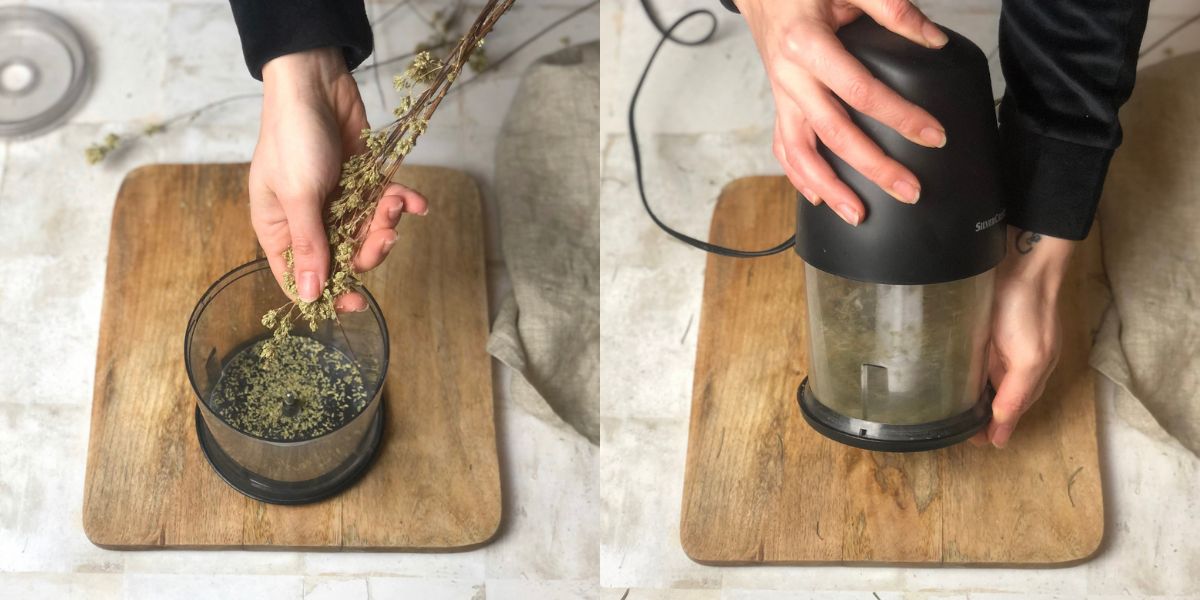 1. First, prepare the mixture of aromatic herbs , finely chop them and mix them in a bowl.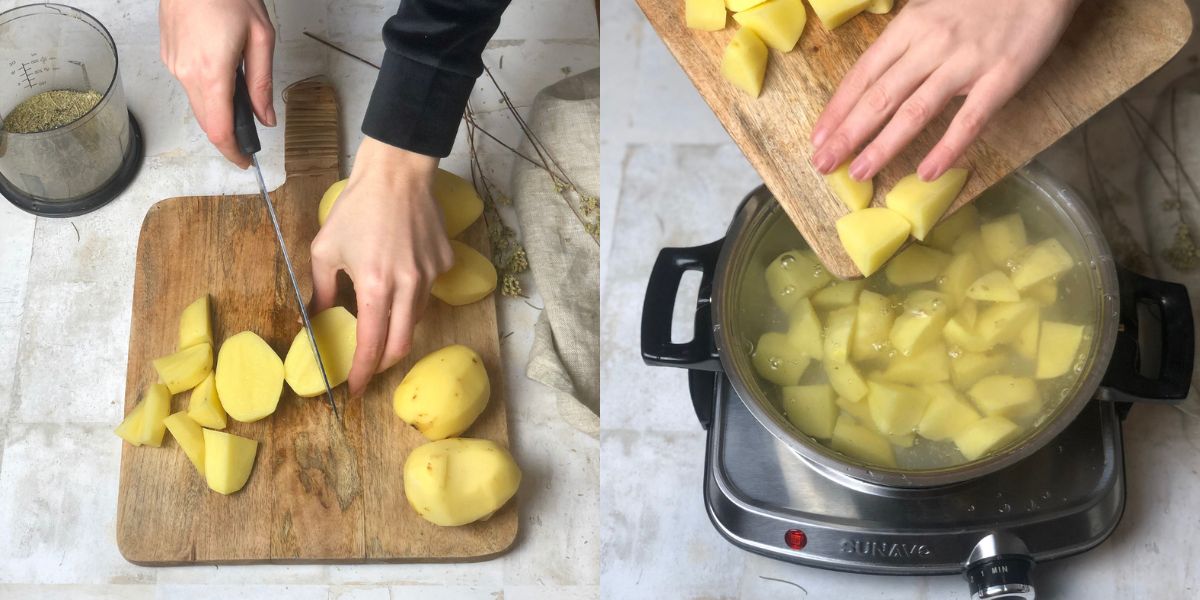 2. Now take the potatoes, peel them and cut them into cubes of the size you prefer and put them to boil in water for about 5-10 minutes (depending on the size of your future crispy baked potatoes).
3. While the potatoes are cooking in the water, preheat the fan oven to 200°C and place a baking tray inside.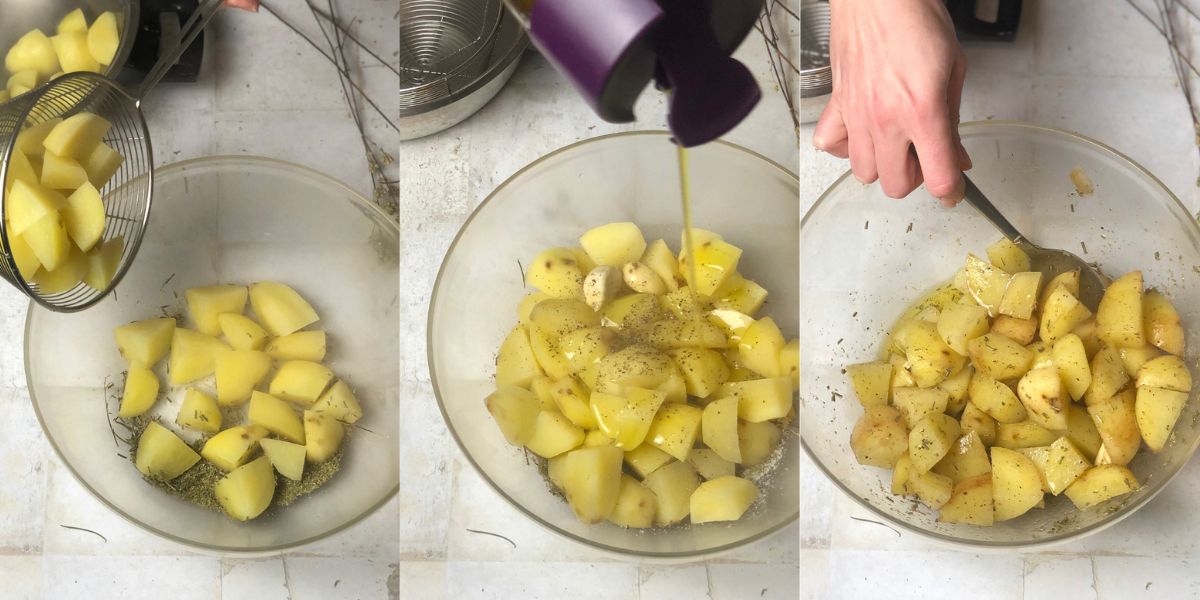 4. Once the potatoes have been drained, put them in the bowl together with the aromatic herbs and add the garlic, oil and salt to season them.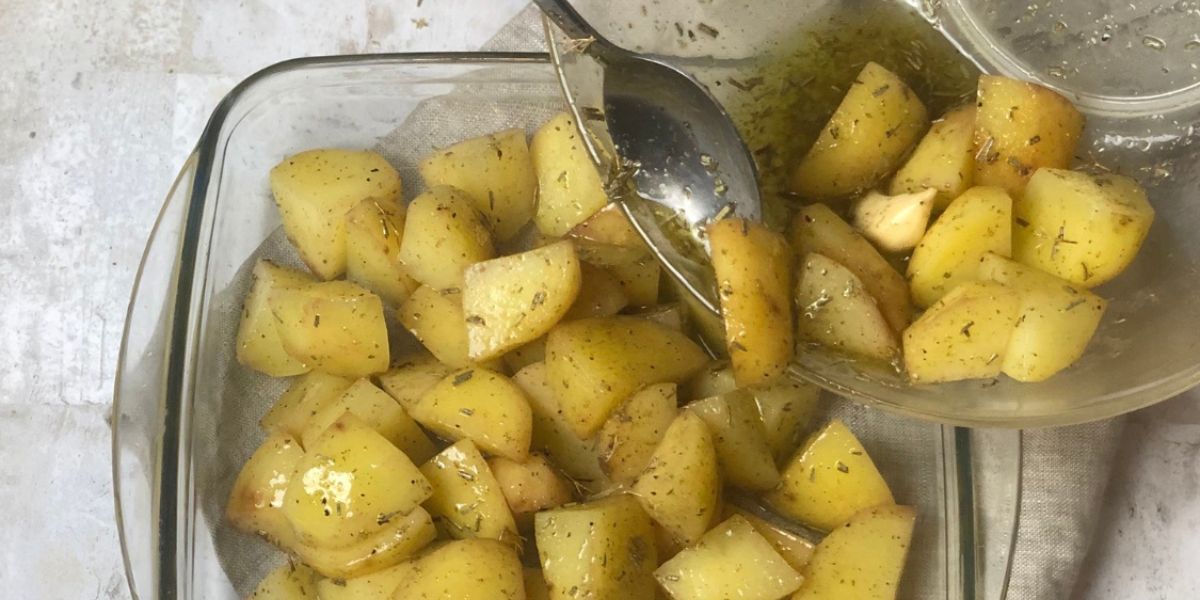 5. Take the pan out of the oven when it has reached temperature and immediately pour your future roasted potatoes into it. In contact with the heat of the container, and thanks to the oil with which you seasoned them, a crust will already begin to form.
6. Before putting into the oven, give another round of oil and then cook for about 50 minutes, remembering to mix them halfway through the time so that a crispy crust forms on all sides and you will get perfect baked potatoes.
7. Once they are crispy and golden brown, turn off the heat and let it rest for a few minutes.
Your delicious baked potatoes are ready to serve. Bon appetit !
If you want to try other recipes with delicious potatoes, here is a typical Swedish dish for you: hasselback potatoes !
And here is the video recipe to prepare them at home in a perfect way:
How to make good crispy baked potatoes: the secret and some more advice
Before going on to show you some different recipes to amaze your diners every time, it must be recognized that the secret to preparing tasty, simple but crunchy baked potatoes is already contained in our recipe: it is a series of precautions that will create that irreplaceable crust.
– The first part of the secret is boiling the potatoes without their skins, this action will eliminate some starch and will facilitate the creation of the external crust.
– The second part of the secret for a perfect result is, however, cooking: the potatoes in the oven with rosemary must be thrown into the hot pan, already greased, and then placed in the oven at a high temperature and with a convection oven. The convection oven for roast potatoes is very important, it serves to dry the outside well and distribute the heat evenly.
– Lastly , remember to mix them halfway through cooking: it will help create a crust on all sides (however, do not open the oven more than necessary, otherwise the temperature and the final result will suffer).
The other tips that we feel it is right to give you to make a delicious side dish of baked potatoes is, if you want, to try not to remove the peel. Since we will keep the peel, an important trick is to rinse the potatoes very well before cooking them, leaving them to soak for at least 10 minutes . In this way they will lose some of the starch they contain and will remain more crunchy .
Another tip to vary with the flavors is to modify the flavoring part: you can in fact add paprika , or turmeric to make it sweeter. These are just a few ideas, it's up to you to create new taste combinations.
How to make crispy baked new potatoes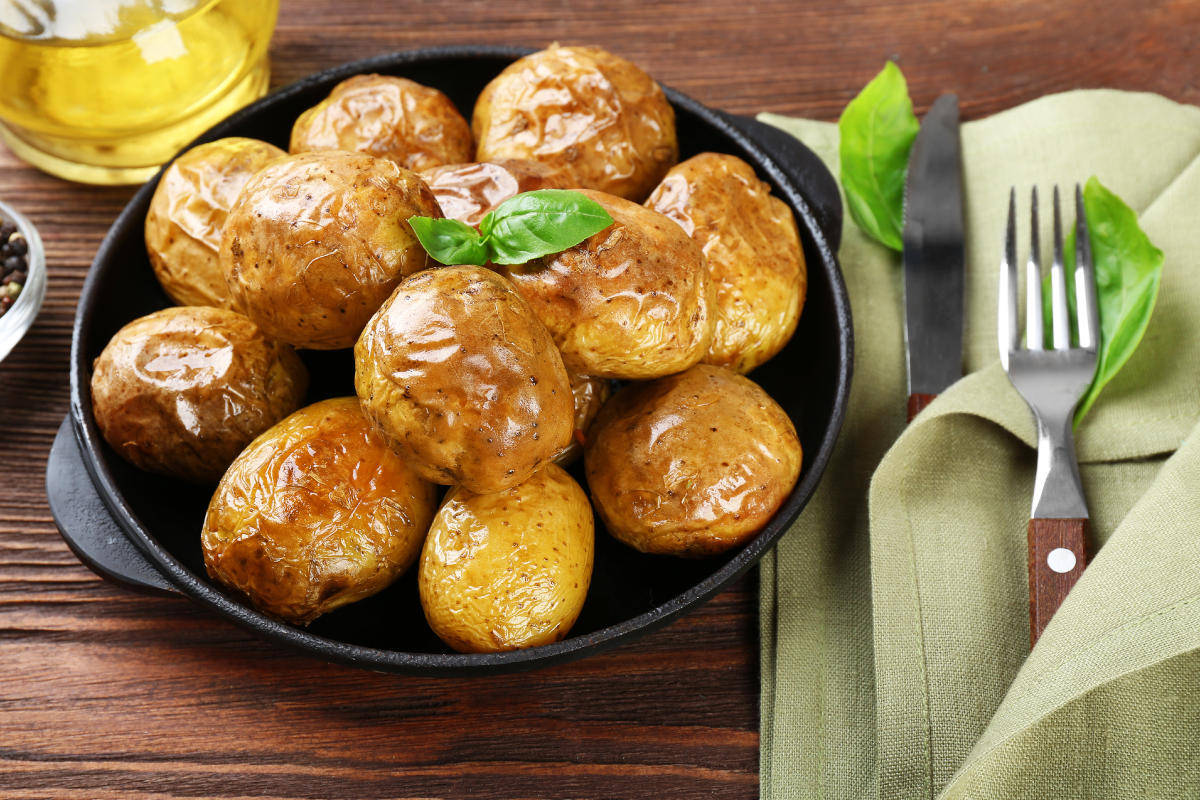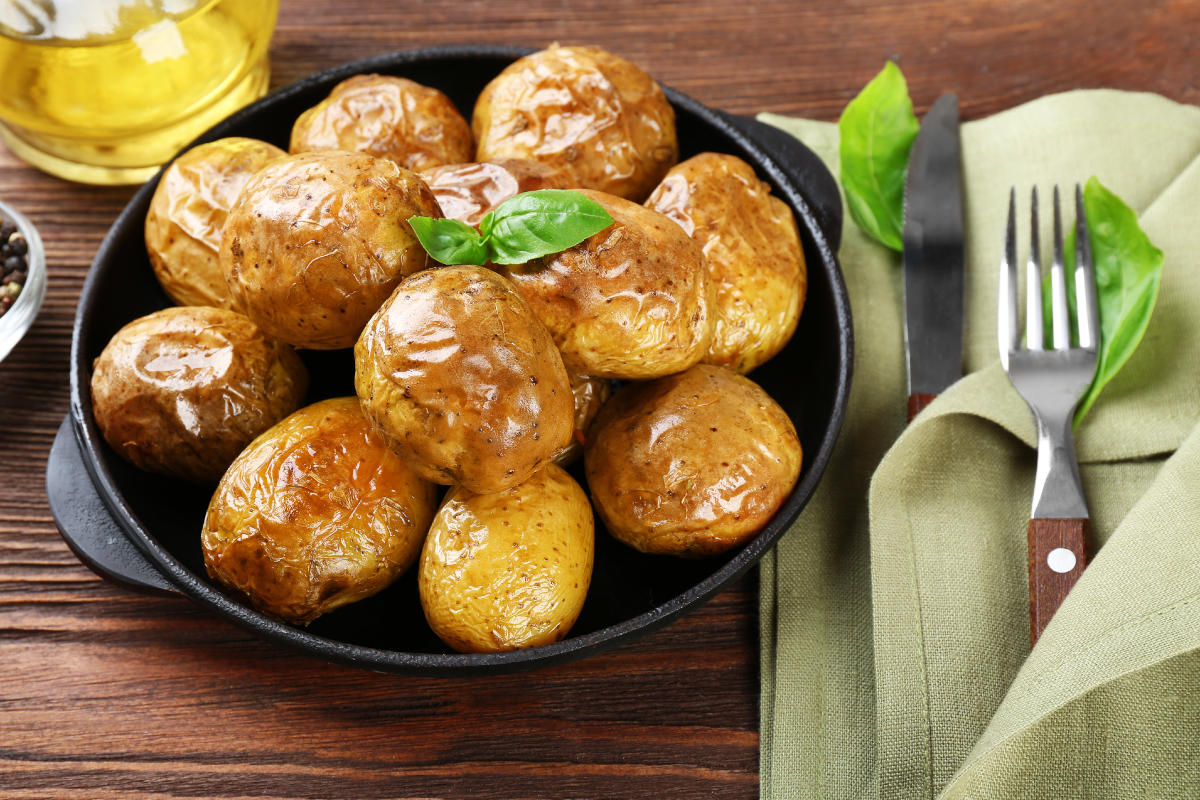 New potatoes are perfect if you want a crunchy result. In fact, if you can usually think of removing the peel from other potatoes, this type lends itself perfectly to cooking with the peel, which tends to wrinkle slightly in the oven, creating the classic crusty effect !
To cook them, wash them well under running water, then dry them carefully and arrange them in a baking dish together with rosemary, garlic, salt, pepper and other herbs to taste.
Give it a good turn and then put it in the oven at 10°C for about 50 minutes, remembering to turn the fries once in a while.
Small but delicious, and perfect to pair with succulent meat dishes: try them!
Baked potatoes au gratin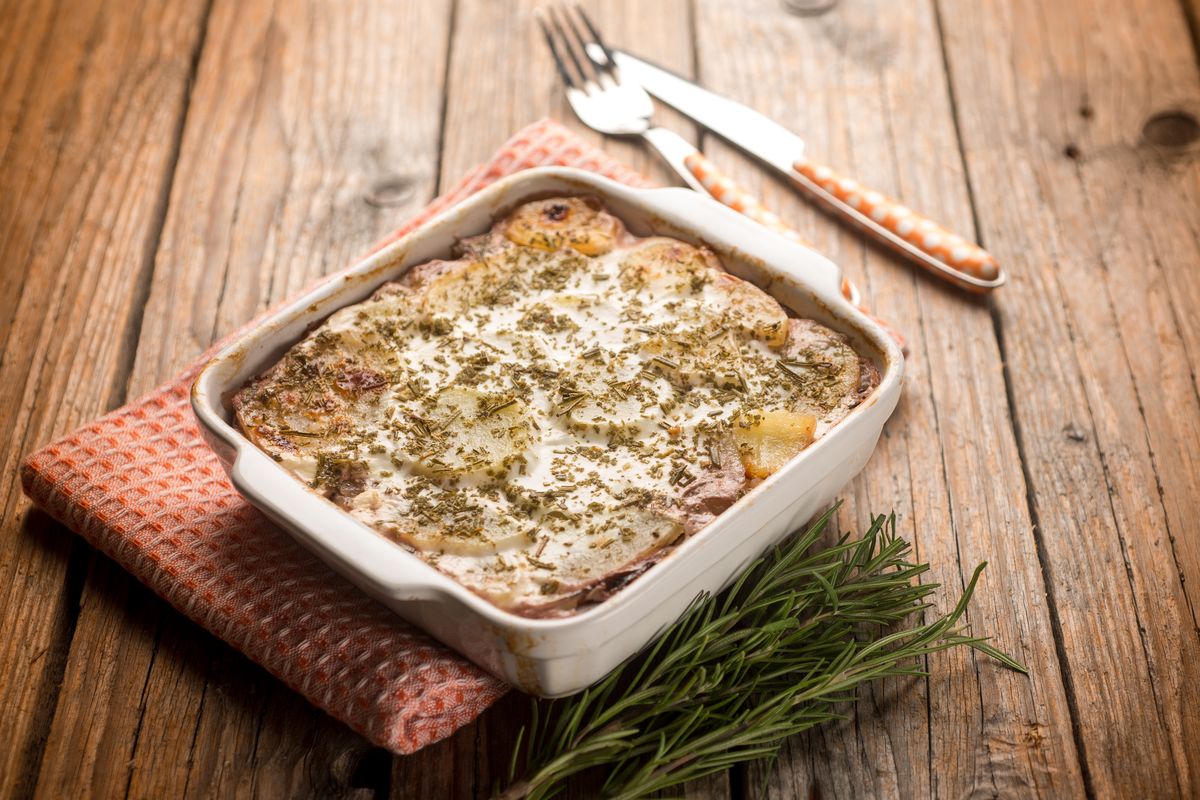 If simple crunchy potatoes aren't enough to whet your appetite, then perhaps this version is the one for you. The potatoes au gratin are crunchy and soft at the same time, and they are so good that they can even become a single dish as a side dish.
To make them, you must first blanch the potatoes, already peeled and cut into slices or chunks. After 5-10 minutes (depending on the size) place them in an oiled pan with salt, pepper and herbs.
At this point the ingredients for the gratin , breadcrumbs and grated cheese come into play! Sprinkle the potatoes perfectly, and make sure that the contents of the pan are not too high: in this way you won't need to turn them but their cooking will be uniform . If you can, in fact, try not to create levels but to arrange them in a single layer.
Cook at 220°C for about 25 minutes, and the potatoes will be ready to serve!
Also discover all our Sunday lunch recipes for elaborate and nutritious dishes and all our recipes with potatoes ?
storage
If you want to enjoy them at their best, we advise you not to wait even a minute and to serve them as soon as they come out of the oven, still hot and crunchy. However, if you have any leftovers, you can keep them in the fridge for a maximum of 1 day in a container with an airtight lid. We do not recommend freezing.
Riproduzione riservata © - WT