How good is the Graukase cheese soup from South Tyrol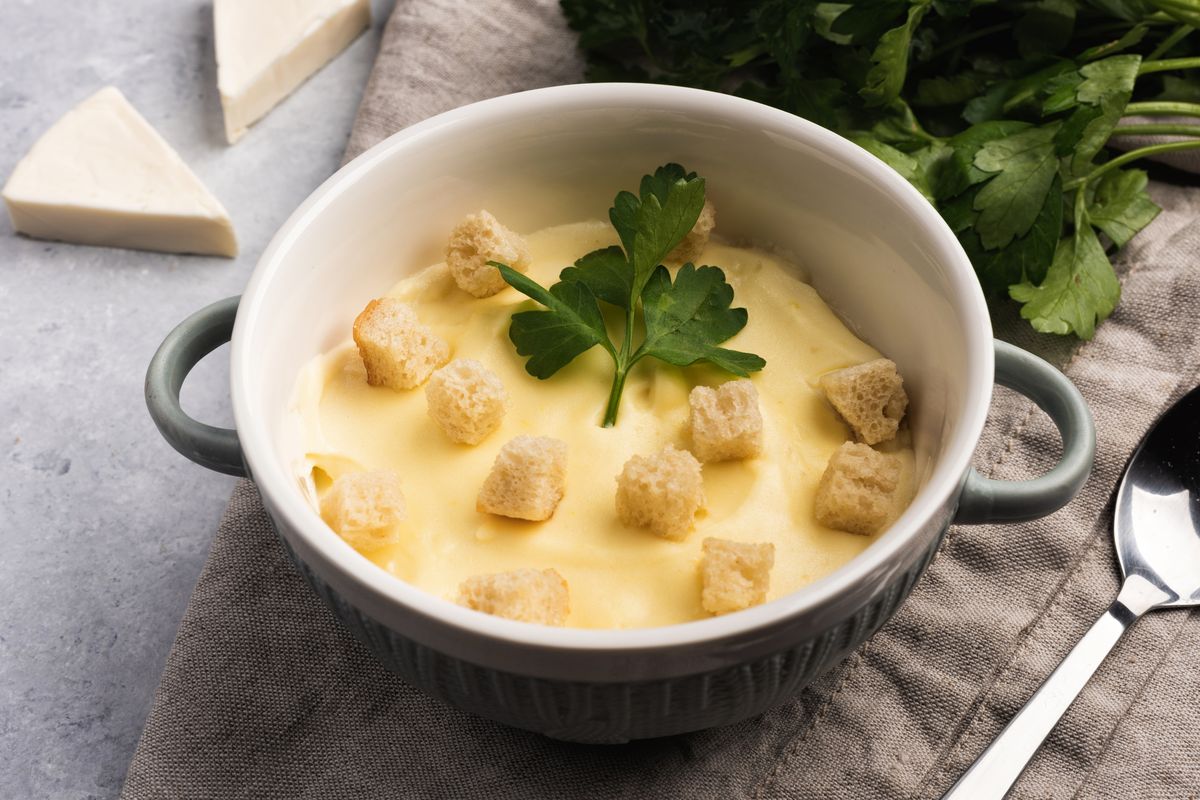 We prepare the Graukase cheese soup, a typical Italian product made only with genuine ingredients linked to the territory.
Graukase cheese soup is a typical product of South Tyrol. This type of cheese, in fact, is characteristic of this Italian region. It is a dairy product with a gray color and made with skimmed cow's milk, deriving from the production of butter. This is the basic ingredient of a soup with a rustic and genuine flavour, flavored with many other local products. This South Tyrolean recipe is easy to make at home and good to be enjoyed hot, accompanied by pieces of bread or speck.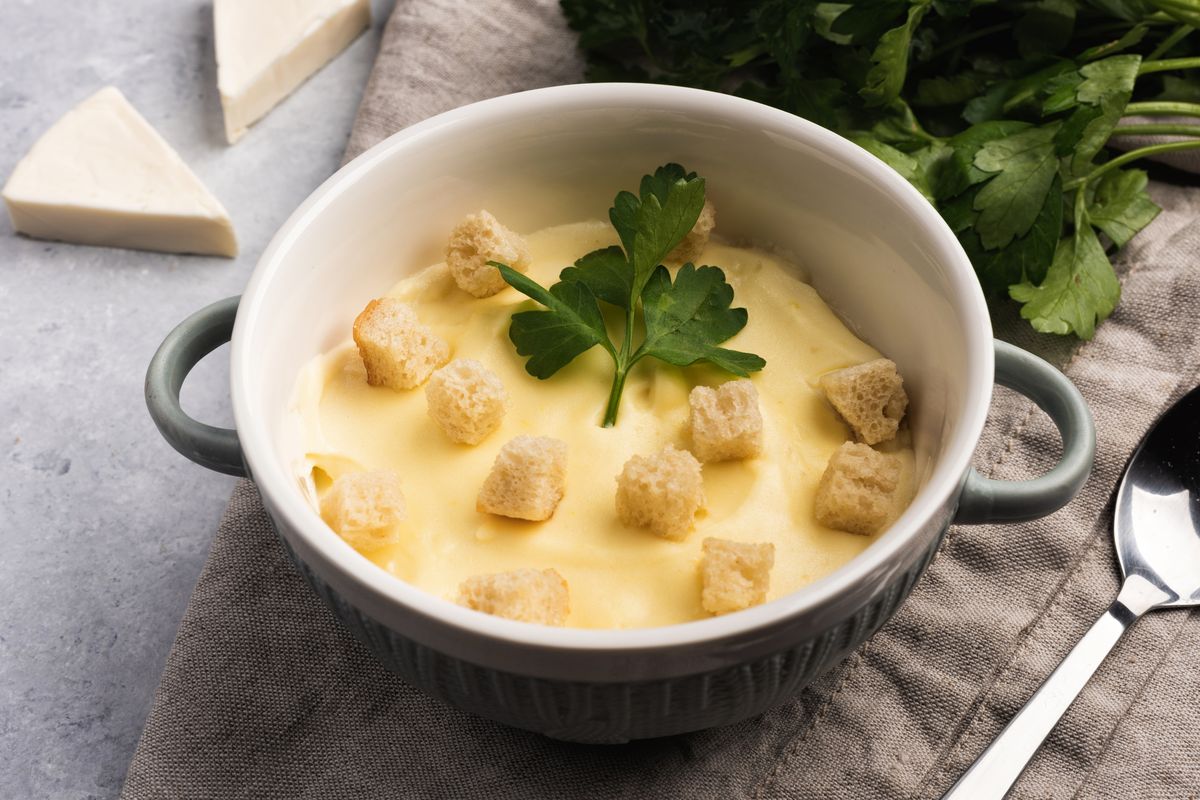 Preparing the recipe for Graukase cheese soup
Before starting, peel and cut the potato into small cubes .
Put the butter on the bottom of a non-stick pan, so that it melts, and turn on the heat.
Meanwhile, peel and chop the onion with a knife; then, put it to brown in a pan.
Add the diced potato, along with salt and pepper and cook a little.
At this point blend with the wine and, after allowing it to evaporate, pour in the broth .
When the liquid reaches the boil, add the cream.
Stir while cooking, to mix everything.
When all the ingredients are cooked, turn off the heat and smooth the mixture with an immersion blender.
Dice the cheese, then crumble it into the soup.
Distribute it on plates and flavor with the chopped chives. Cut the bread into cubes and drop some onto the plates.
And if you love it like we do, try aclassic crusted cheese fondue , where you can dip the bread or pieces of vegetables.
storage
The Graukase gray cheese soup is a mix of genuine and inviting flavours. The best advice is to taste it freshly made , hot, avoiding conservation.
Riproduzione riservata © - WT