How good is the guinea fowl cacciatore with olives!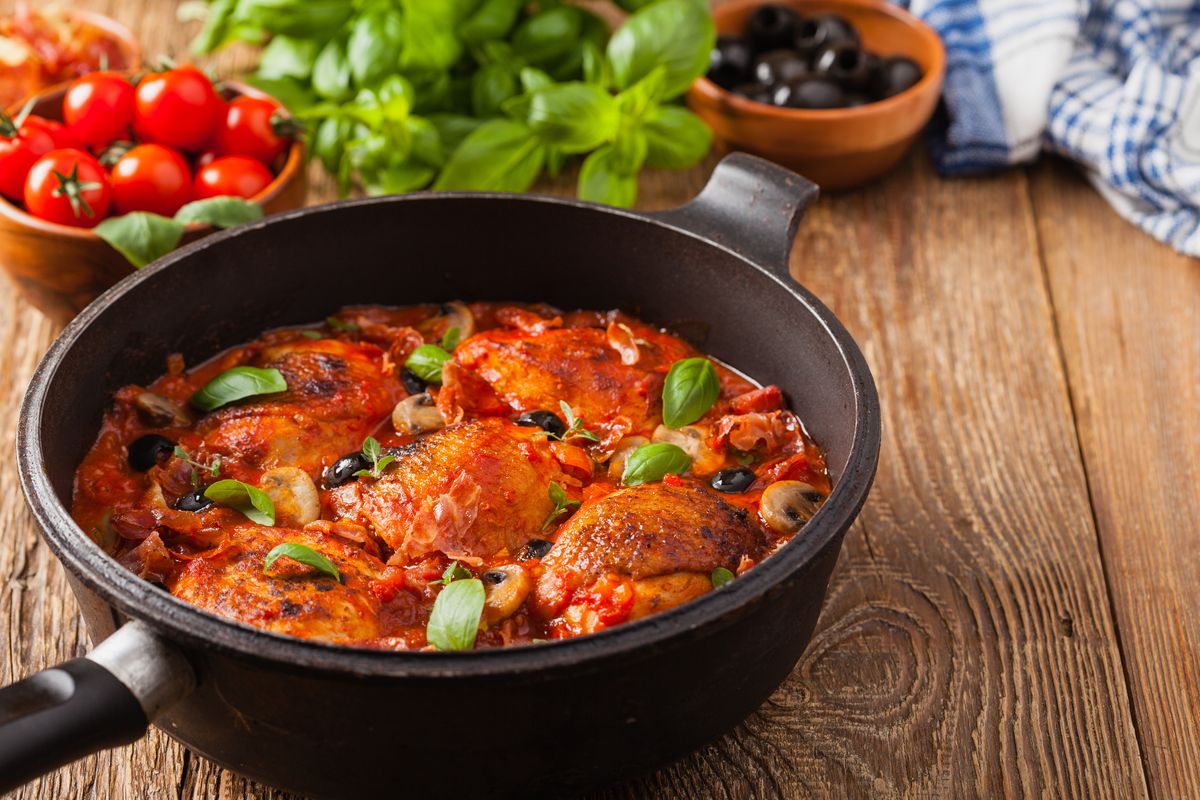 Perfect as a Sunday main course, guinea fowl cacciatore with olives is simple to prepare. Here is our recipe.
Let's face it: there are very few people nowadays who dedicate themselves to long cooking of meat, tending to prefer simpler and more immediate dishes. Yet the guinea fowl alla cacciatora, at the expense of the cooking time, is really simple to prepare and perfect for family lunches. In fact, these meats are very tasty and, even if they should be dry (unfortunately this happens), cooking alla cacciatora is perfect for tenderizing them.
To cook guinea fowl alla cacciatora you will need very few ingredients: in addition to the bird, get some diced bacon , which with its fat helps to make the meat tender, and olives , essential when it comes to cacciatore. And now let's see together all the steps to make this recipe with guinea fowl.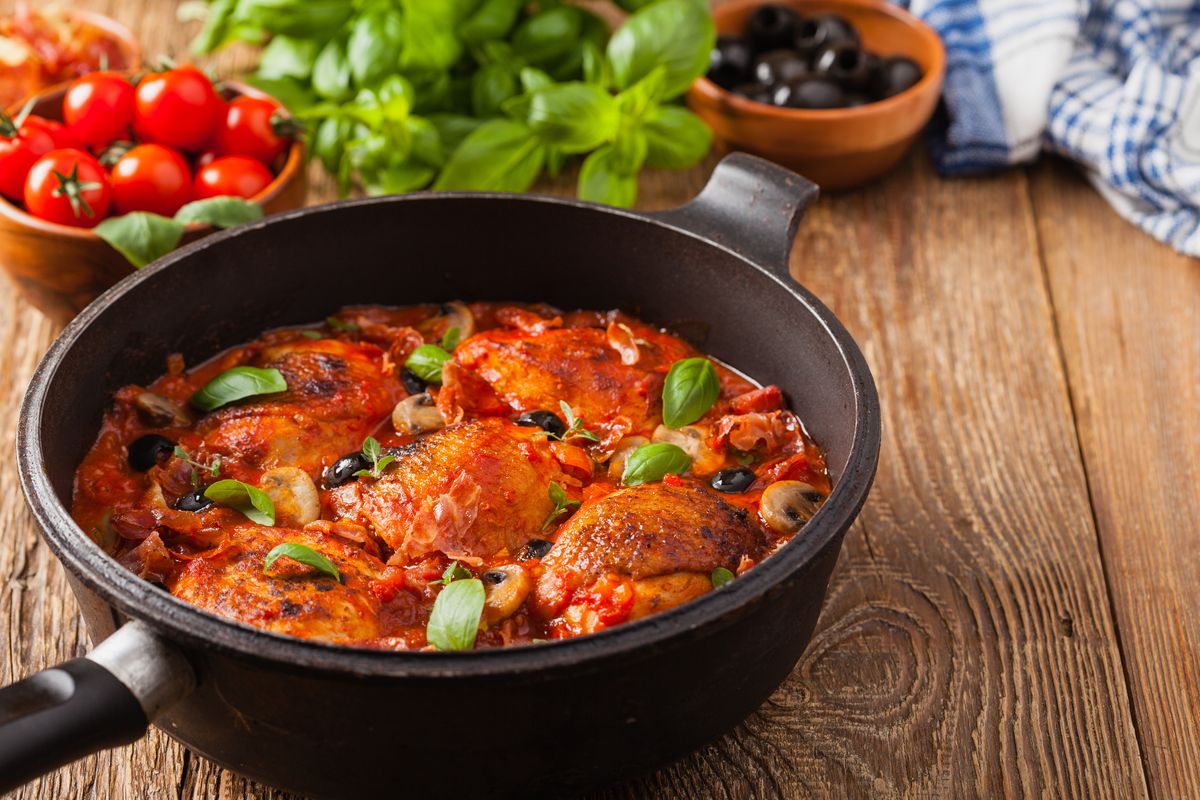 How to prepare the guinea fowl cacciatore recipe
First, check that the guinea fowl is thoroughly clean and, if necessary, flame the feathers on the stove. Then rinse it under running water and dry it with kitchen paper before reducing it to pieces.
Finely chop the onion, garlic, rosemary and sage and brown them in a pan with the oil. Then add the diced bacon and let everything go for a few more minutes.
Add the meat and, after browning it on all sides, deglaze with the white wine.
When you no longer feel the smell of alcohol rising from the fumes of the pan, add the tomato pulp, a pinch of salt and start cooking the meat which will last for 1 hour and a half.
Stir from time to time and, if the sauce dries too much, adjust the consistency with hot water or broth. Just 10 minutes before the end of cooking, add the Taggiasca olives. Serve hot.
We advise you to accompany the guinea fowl cacciatore with baked potatoes . Also, try the perfect baked guinea fowl if you don't want to worry too much about cooking.
storage
The guinea fowl alla cacciatora can be kept in the refrigerator for a couple of days and the best way to reheat it is in a pan.
Riproduzione riservata © - WT