How good is the stuffed mozzarella, with tomatoes and more! Ready in 5 minutes with our video recipe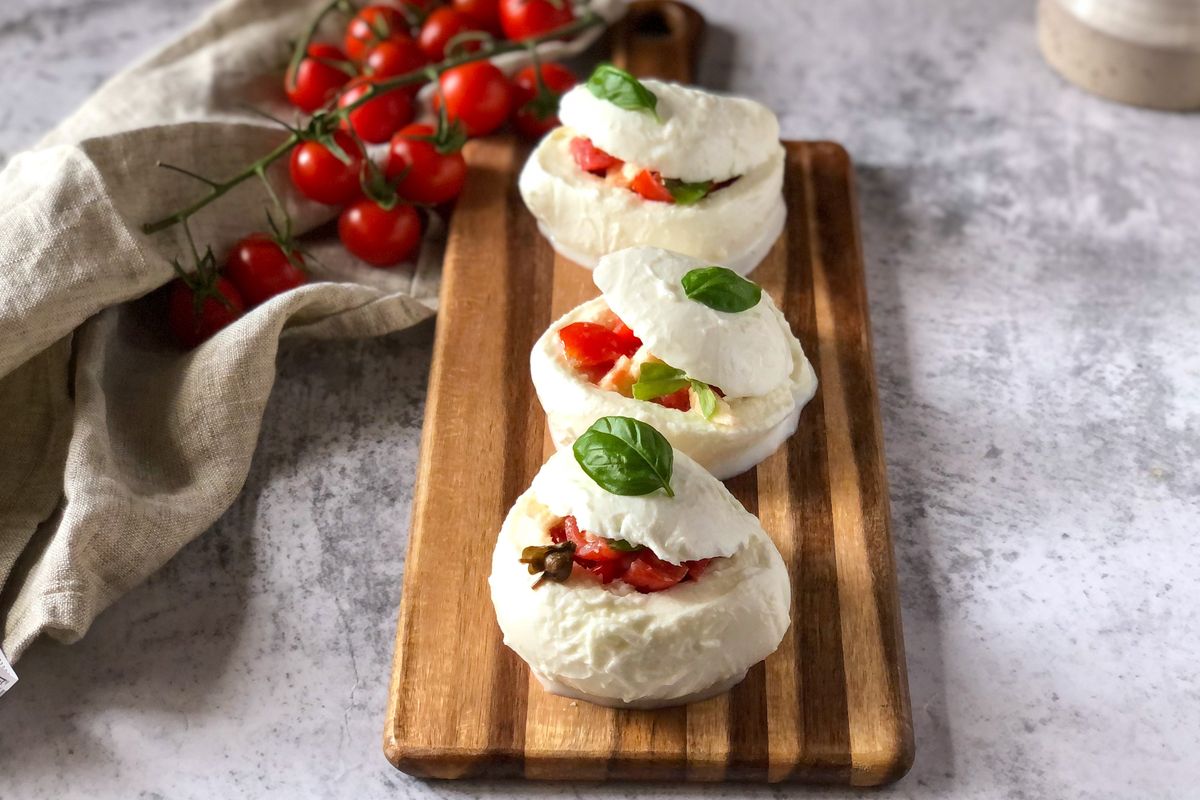 You can choose the filling to your liking but, in any way, the stuffed mozzarella is simply delicious. Here's how to prepare it for a quick lunch or dinner.
Many times, it is simplicity itself that conquers. This also happens with the preparation of tomato-filled mozzarella – and more. It is a fresh and easy to make appetizer, because you only need simple ingredients. The versatility of this recipe lies in its filling. You can simply flavor it with oil, oregano and basil or enrich it with more ingredients . From olives to tuna, from capers to cubes of ham, everything can fit into this delicious stuffed mozzarella. Let's follow how to make it in a few simple steps!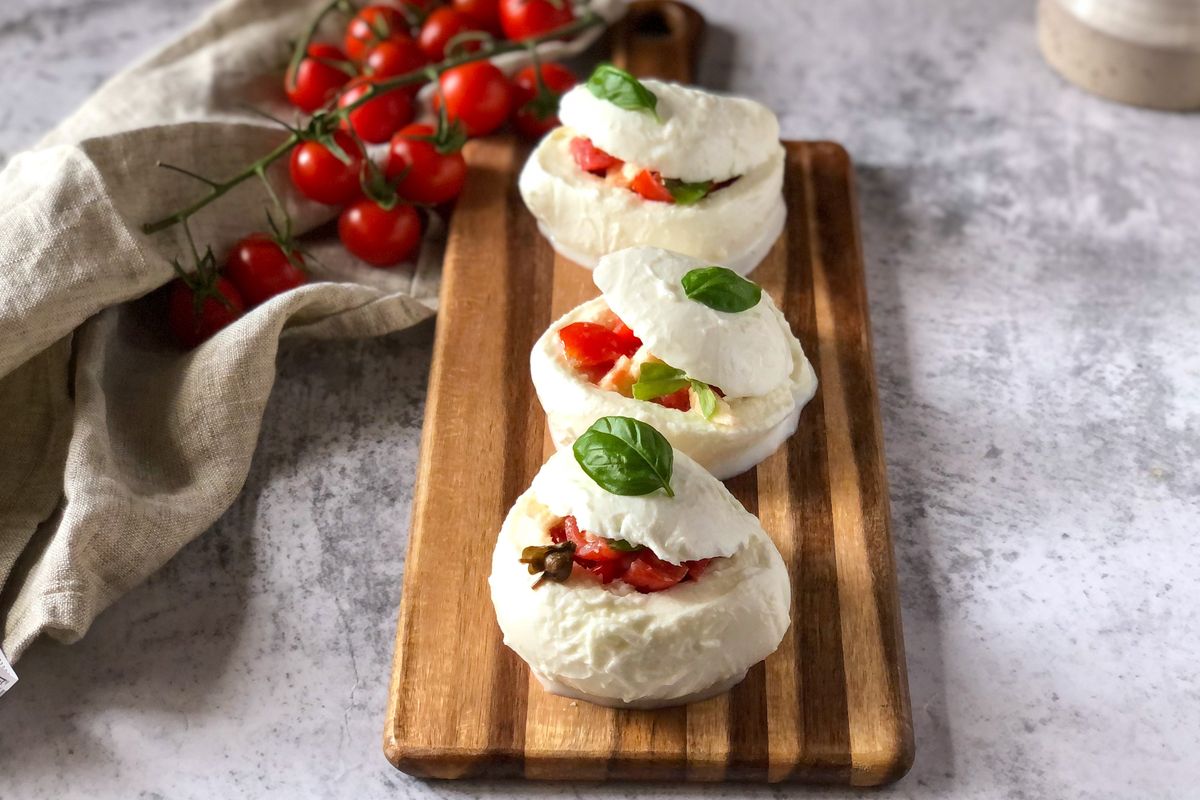 Preparation of the recipe for stuffed mozzarella
To begin, arrange the mozzarella on a work surface. Cut the cap , i.e. the upper part, from each one and set it aside.
Dig the inside of the mozzarella and cut into cubes what you get. Place them with the hollow facing downwards in a colander to drain the excess liquid.
Wash the cherry tomatoes and cut them into small pieces. Put them in a bowl, adding the diced mozzarella (previously set aside).
Season with olive oil and salt (to taste) and add the capers. Break some basil leaves and add them to the rest as well.
With a spoon, take a little of this filling, at a time, and use it to fill the mozzarella. Serve and serve.
For this recipe, fior di latte mozzarella is suitable, which is the most common you can buy. If you prefer a more consistent and tasty product, however, you can also make a stuffed buffalo mozzarella.
storage
Stuffed with everything you want, this stuffed mozzarella is suitable to accompany any lunch or dinner, as an appetizer. If you have a certain amount left over, you can keep it in the fridge for up to 1 day , covered with cling film or closed in an airtight container.
An equally fresh and simple first course, made with the same ingredients, is pasta with cherry tomatoes and mozzarella .
Riproduzione riservata © - WT