How much flavor in dried tomatoes and tuna pasta!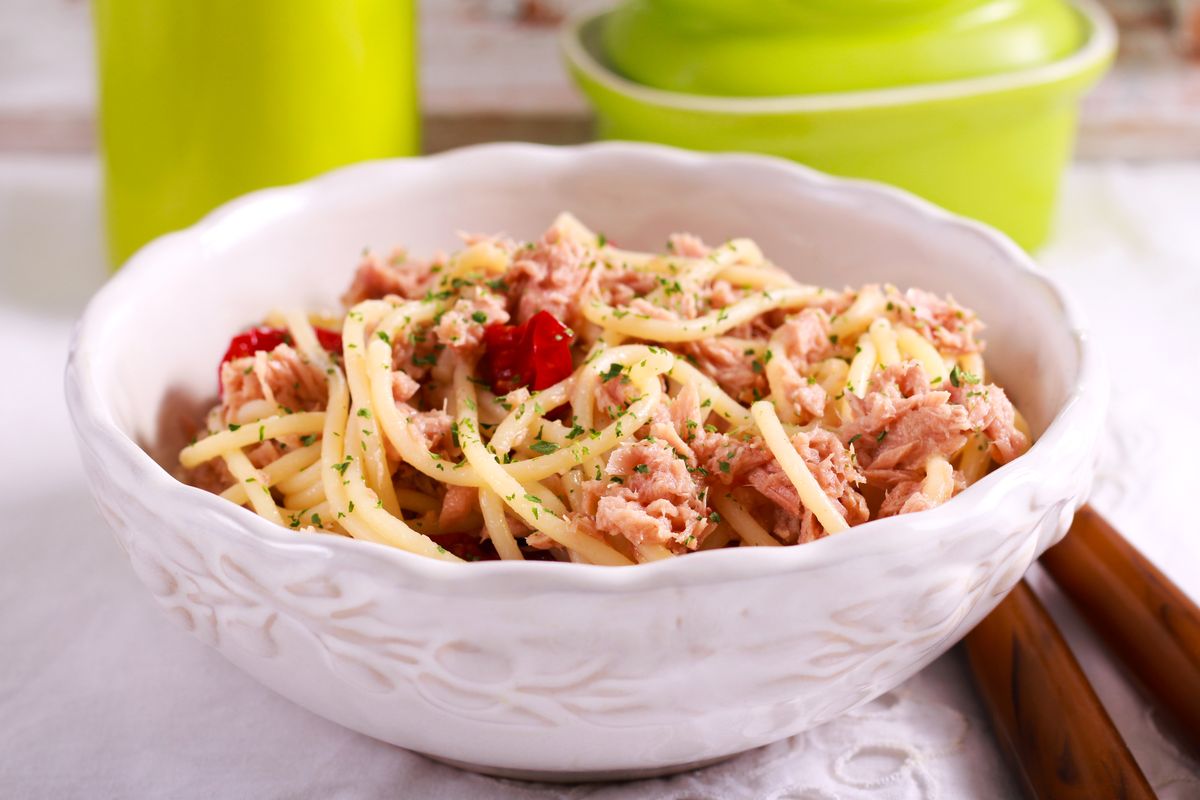 Thanks to the sauce ready in the cooking time of the pasta, the recipe for dried tomatoes and tuna pasta will become your favorite.
Dried tomatoes are one of those ingredients that can completely transform the flavor of a dish. In fact, with their flavor they give aroma and flavor and this also applies to pasta with dried tomatoes and tuna. The quick and easy first course that we offer today will win you over at the first taste and if you don't believe it, you just have to try it.
During the cooking time of the pasta we will prepare the sauce simply with tuna, dried tomatoes, garlic and chilli. The final addition of basil will give the fresh note she needs. In addition, you can make everything even tastier by adding capers and olives, in the midst of the Mediterranean tradition. Let's see all the steps together.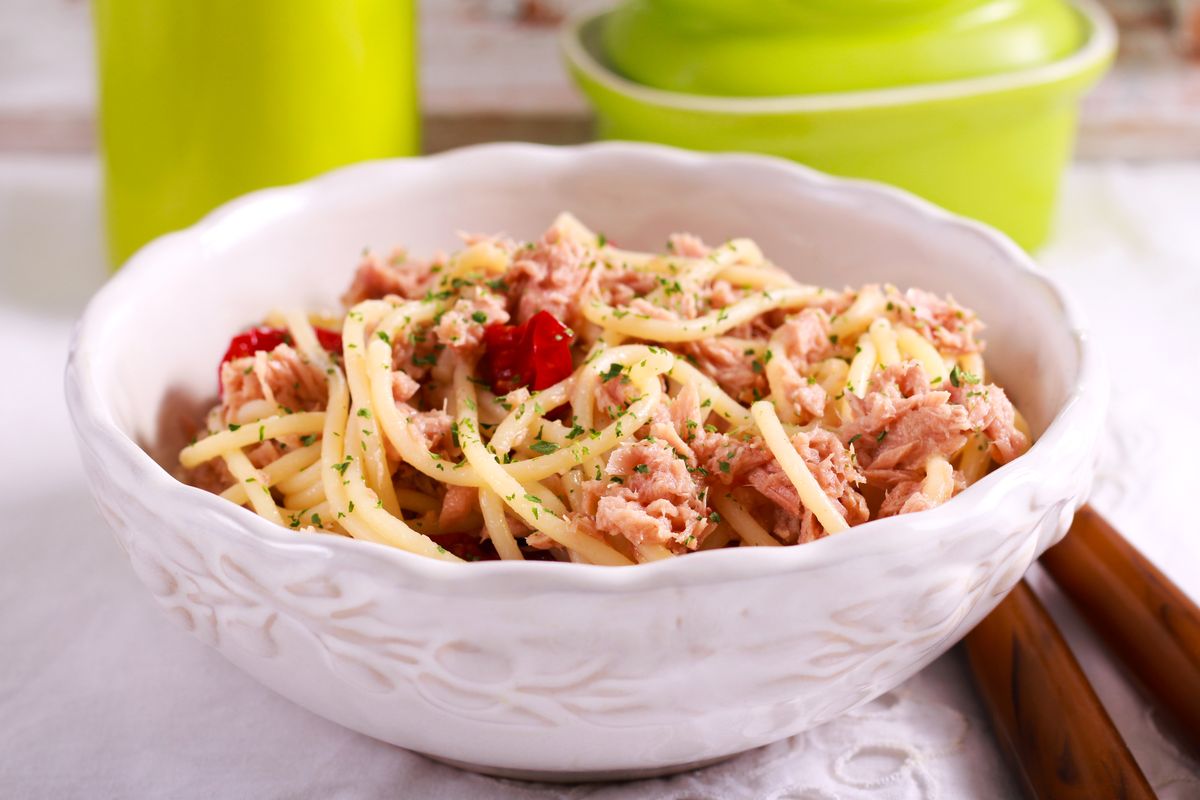 How to prepare the recipe for dried tomatoes and tuna pasta
First, cook the pasta in abundant salted water for the time indicated on the package. Our advice is to use spaghetti.
Meanwhile, heat the oil with the garlic clove and the chilli pepper in a pan. Add the dried tomatoes cut into strips and cook for a couple of minutes before adding a ladle of the pasta cooking water.
Once the tomatoes have softened, add the well drained tuna and cook for a few more minutes.
Drain the pasta, toss in the pan with the sauce and flavor with a few basil leaves . Serve hot.
How to enrich pasta with dried tomatoes
As mentioned in the introduction, making this recipe even tastier is really simple: add some sliced ​​olives (1 tablespoon) and desalted capers (1 teaspoon) together with the dried tomatoes and you will feel the concentrated flavor of the dried tomatoes, tuna, olives and capers. Keep in mind that, in all cases, the flavor of the sauce will be quite high so always taste it before adding salt. In short, this version of the classic tuna pasta is really worth trying.
storage
You can keep this paste in the refrigerator for a couple of days , well covered with plastic wrap. Reheat it in a pan or microwave before enjoying.
Riproduzione riservata © - WT