How to cook canned tuna: 5 delicious ideas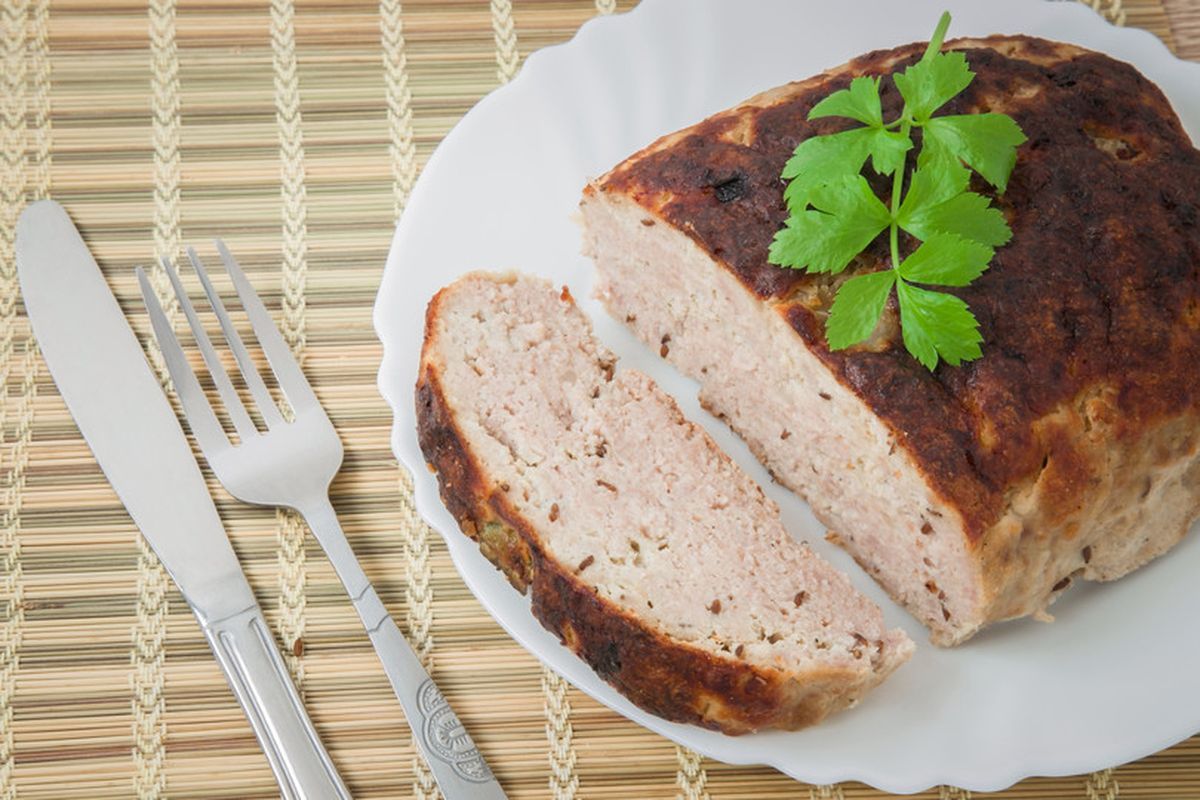 Everyone has it in the pantry and its versatility is such that it allows you to range in every course. We are talking about canned tuna recipes.
Raise your hand who has never been saved by a can of tuna . This versatile ingredient is one of those that is not lacking in our pantries and, even if we often end up consuming it on its own for a quick lunch, in reality there are many recipes with canned tuna, all very easy to prepare. Ennobling this box is child's play and the results you can get will leave you really satisfied. Ready to discover many tasty recipes with tuna?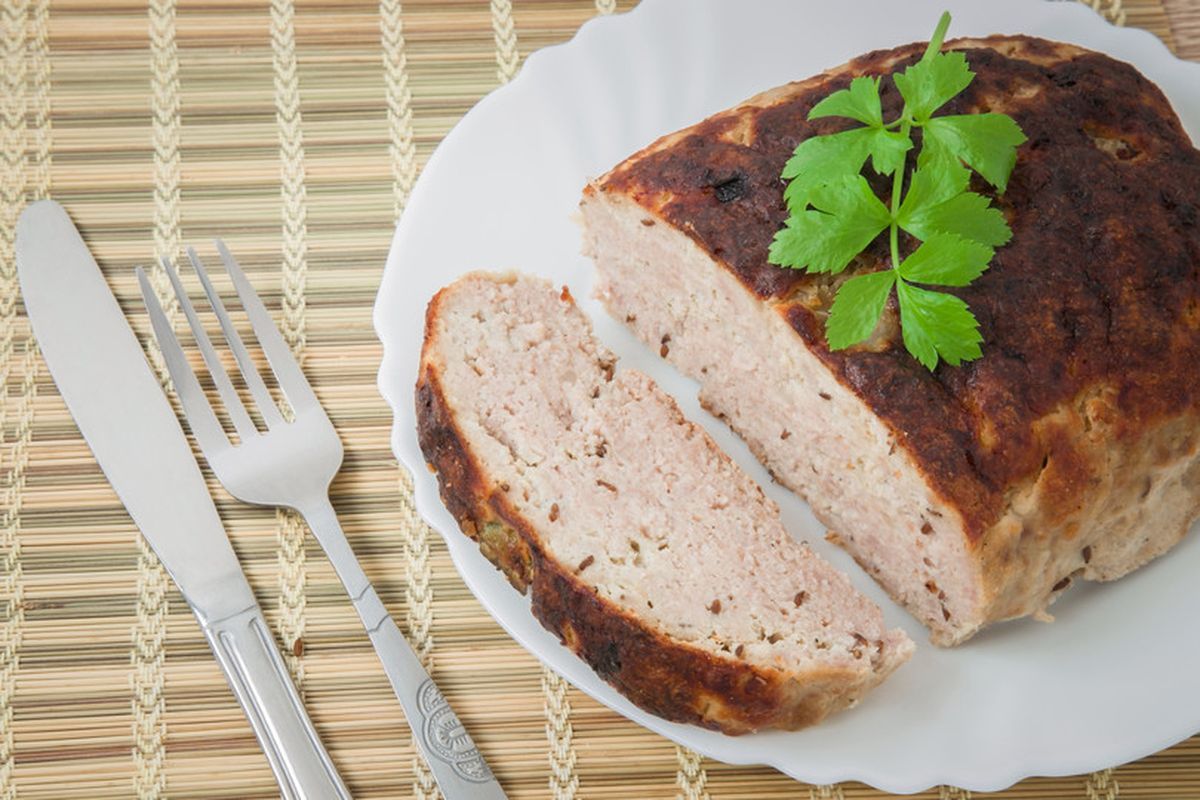 Tunafish balls
The canned tuna in the second course recipes gives its best with tuna meatloaf . Baked in the oven and eaten once cold , it is perfect for summer lunches and dinners and takes about ten minutes to prepare.
Ingredients for 4 people:
250 g of canned tuna
2 eggs
50 g of grated cheese
30 g of breadcrumbs
20 g of Taggiasca olives
parsley to taste
Salt to taste
pepper as needed
After having drained the tuna well, combine it in a bowl together with the eggs, cheese, breadcrumbs and parsley chopped with a knife. Season with salt and pepper and enrich everything with coarsely chopped olives. Mix everything well with a fork , adding more breadcrumbs if the mixture is too soft, then give it the classic shape of a meatloaf. Bake it at 200°C for 40 minutes and let it cool before consuming it.
If you like this idea, we invite you to try the stuffed tuna meatloaf , a real treat!
Pasta with tuna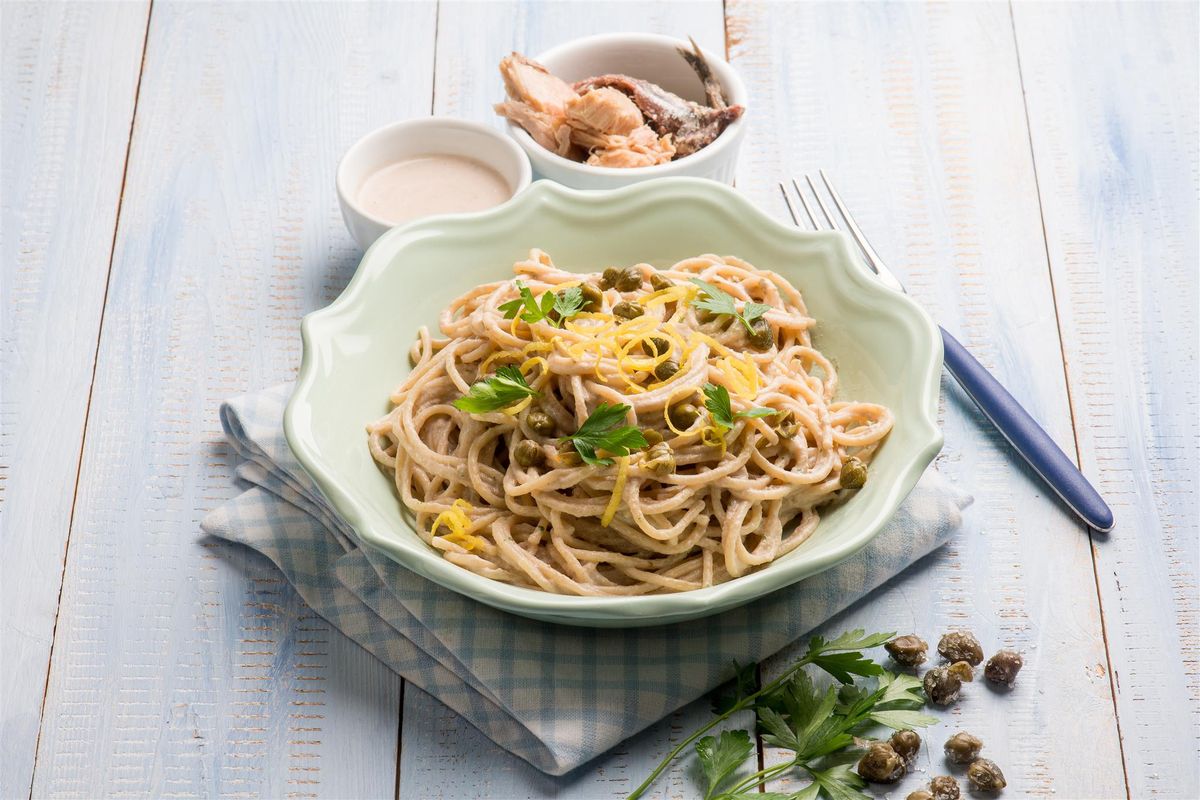 The queen of quick recipes with tuna is tuna pasta . There are truly infinite variations , from the white one to the tomato one passing through those ideal to be eaten cold such as pasta salads.
Ingredients for 4 people:
400 g of spaghetti
2 cans of tuna
5 anchovy fillets
capers to taste
2 cloves of garlic
chili pepper to taste
Salt to taste
pepper as needed
lemon zest to taste
fresh oregano to taste
parsley to taste
extra virgin olive oil to taste
First, season plenty of oil with the garlic clove and chilli pepper, then melt the anchovies and add the capers. Add the well-drained tuna and once the pasta is ready, drain it in the pan, stirring in a few tablespoons of the cooking water to make it creamy. Scented with freshly chopped parsley, oregano and grated lemon zest.
The idea of ​​preparing cold tuna pasta is also excellent, perfect for the hottest days or for trips out of town. We really like tuna and tomato pasta , perfect for every season and excellent to be enjoyed both hot and cold.
Tuna Mousse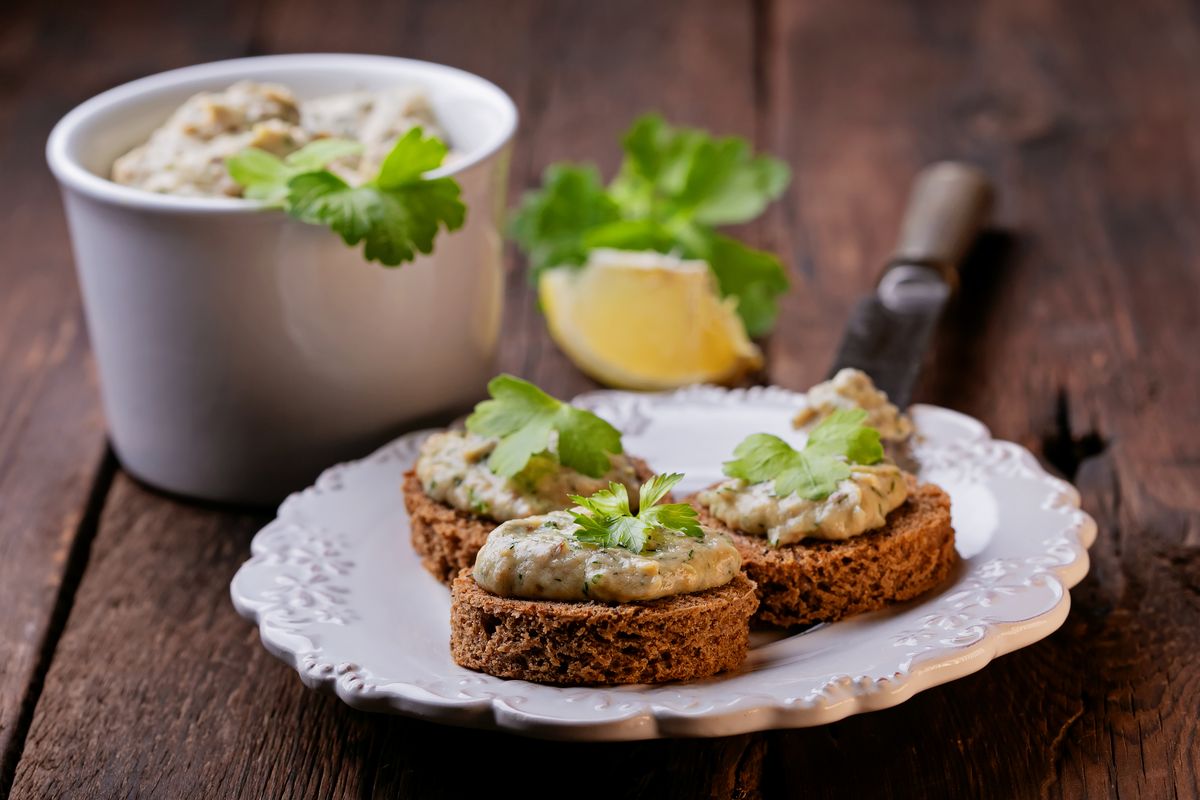 Tuna mousse is among the most refined and perfect dishes with tuna, also for special occasions. Spread on bread, croutons or used to fill vul-au-vents, it is nothing short of amazing.
Ingredients for 4 people:
500 g of tuna in oil
200 g of spreadable cheese
1 organic lemon
Salt and Pepper To Taste
a sprig of thyme (optional)
After draining the tuna, combine it in a blender together with the lemon zest and juice, the spreadable cheese (you can also replace it with ricotta or mascarpone) and the thyme. Season with salt and pepper and blend until you get a smooth mousse. We recommend letting it rest for an hour before serving.
Zucchini stuffed with tuna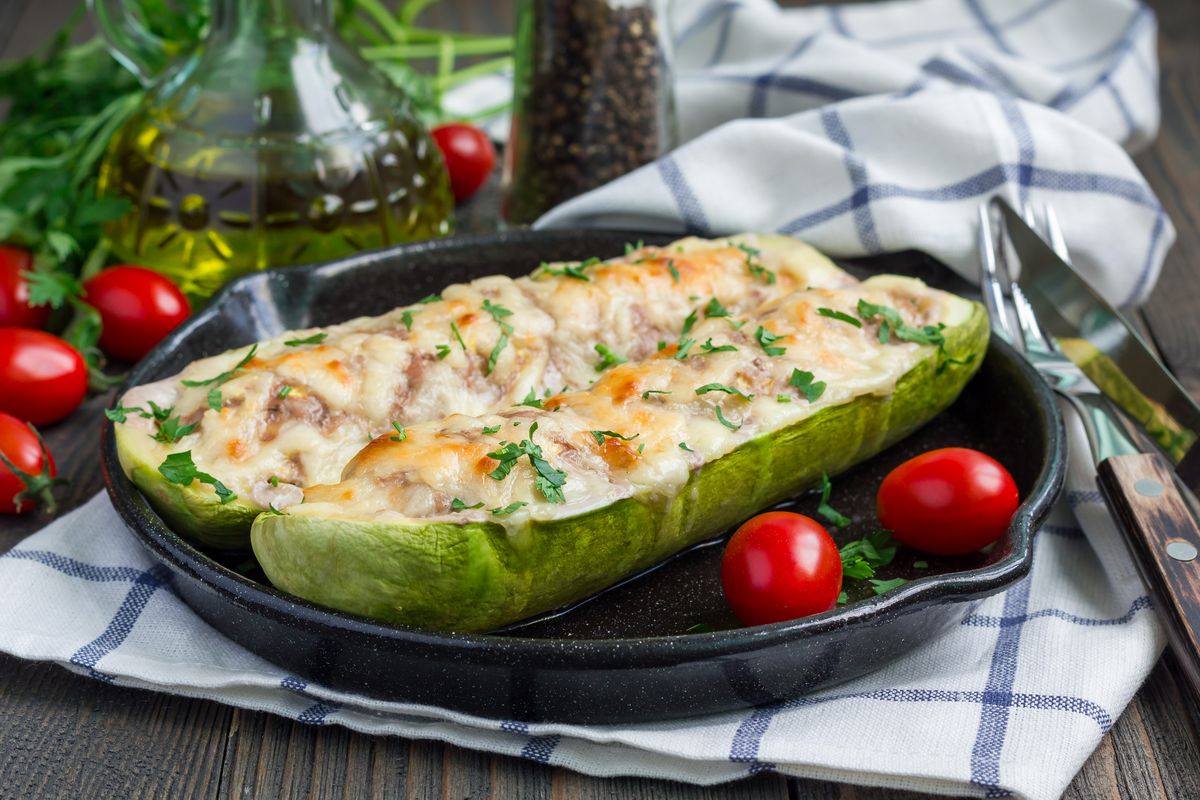 To use canned tuna in light recipes, we recommend trying courgettes stuffed with tuna . A few ingredients are enough to prepare them and you will get a respectable second course.
Ingredients for 4 people:
4 zucchini
250 g of canned tuna
100 g of soaked stale bread
2 eggs
35 g of pickled capers
parsley to taste
breadcrumbs to taste
Salt and Pepper To Taste
Blanch the zucchini with the ends removed for about 8 minutes then drain, cut them in half lengthwise and scoop out the pulp. Transfer it to a bowl together with the drained tuna, the stale bread, the eggs and the parsley and capers chopped with a knife. Adjust the consistency with the breadcrumbs and, after adding salt and pepper, transfer the filling to the courgette boats. Bake at 180°C for 40 minutes and leave to cool before serving.
Tuna meatballs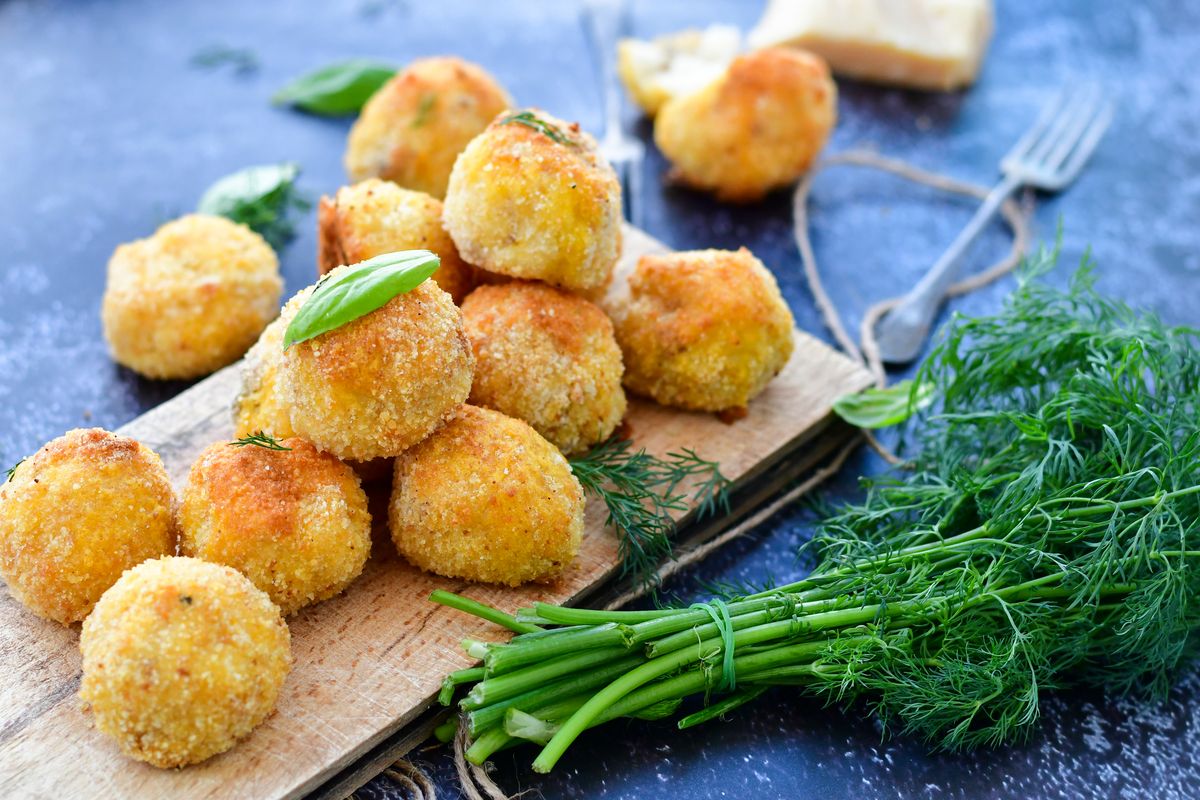 Among the other tuna-based recipes that you cannot miss are the delicioustuna meatballs but we must warn you: one leads to another you will not be able to stop eating them!
Ingredients for 4 people:
320 g of tuna in oil
400 g of potatoes
2 eggs
fresh parsley to taste
grated bread to taste
extra virgin olive oil to taste
Salt to taste
pepper as needed
First boil the potatoes, peel them and mash them with a fork. Add the drained tuna, the eggs, a pinch of salt and one of pepper and the parsley chopped with a knife. Mix well and adjust the consistency of the dough with the breadcrumbs. Form meatballs about the size of a walnut and roll them again in the breadcrumbs. You can cook them in the oven at 200°C for 30 minutes or fry them in boiling oil until they are golden brown.
Have you seen how many recipes with canned tuna in oil you can prepare? If you wish, you can also decide to use natural tuna to have lighter dishes or replace it with salmon fillets in oil. In all cases you will have 5 quick and easy recipes available ranging from appetizers to main courses through hot or cold first courses. Fantastic right?
Regardless of the recipes you decide to prepare, we advise you to always buy quality tuna, preferably from sustainable fishing so as to be sure of reducing the depopulation of the seas due to intensive fishing as much as possible. We also know very well that these are just some of the recipes to be prepared with this long-life product, which one is your favorite?
Riproduzione riservata © - WT