How to cook with ginger: 10 recipes to make the most of it and enhance it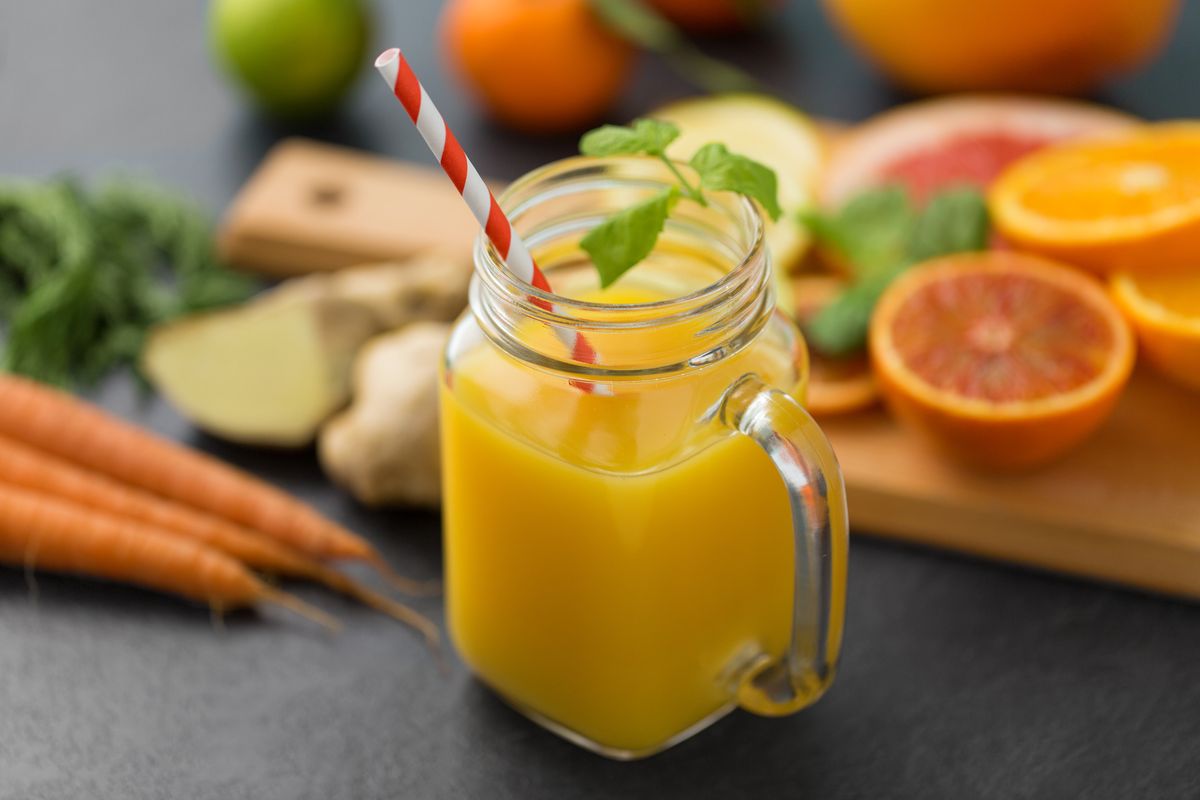 Let's see together the best recipes with ginger, a very popular spicy root (both in the kitchen and for physical and mental well-being) but not so simple to use and combine!
The benefits of ginger are appreciated both in the therapeutic and culinary fields and it is used a lot to prepare dishes , decoctions and natural supplements . Thanks to its anti-inflammatory and digestive properties, more and more people buy it every day and always keep it at home; moreover, it is no longer considered a niche product and can now be easily purchased both in powder and root form in almost all supermarkets and markets. But how to use it? Here are the best recipes with ginger to try absolutely !
How to use ginger?
In the culinary field ginger is used both powder and root. The flavor is a little spicy , so if you've never tried it, don't exaggerate with the doses; it can be accompanied by refreshing herbs such as mint and lemongrass and it is also perfect for preparing dishes based on meat , fish and vegetables .
It could, therefore, be replaced with pepper and used together with turmeric and salt . Finally, as regards desserts, it can be used to prepare sweets and cakes with almonds and carrots.
In the therapeutic field , however, ginger can be used as an anti-inflammatory, analgesic and digestive. It can help treat, for example, headaches or back pain and can be taken in the form of herbal tea or decoction, to drink without sugar or eucalyptus, lemon or lime (to add as desired). The same is true in case of colds and fever as it manages to clear the airways and give us some relief. Finally, for digestive problems, try eating a small piece of candied fruit.
Now let's see how to use ginger in the kitchen with 10 tasty and interesting recipes!
Ginger: 10 recipes from first course to dessert!
Appreciating the use of this root in the kitchen is not for everyone, however if you love it as we do, you will surely be able to appreciate it in many preparations , from savory to sweet. The recipes with ginger that we offer you today are all quite easy and also quick to prepare, to bring real delights to the table.
1. Fresh ginger tea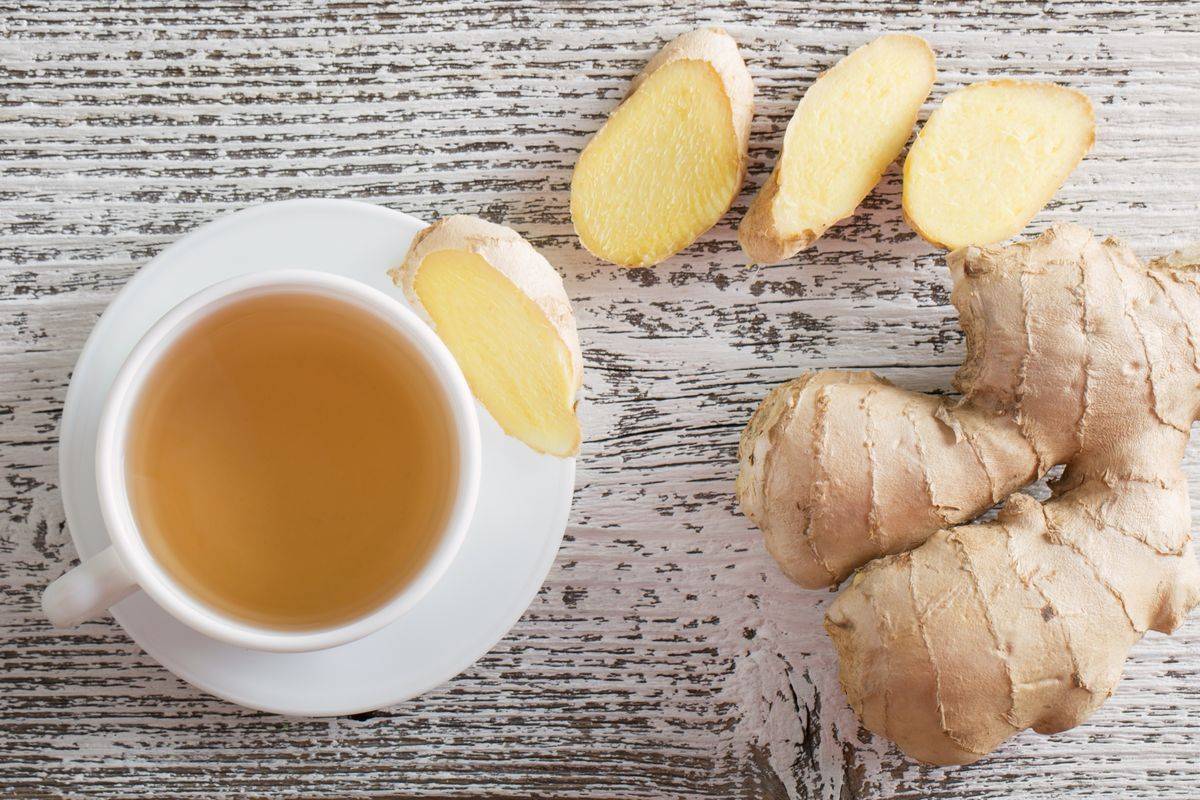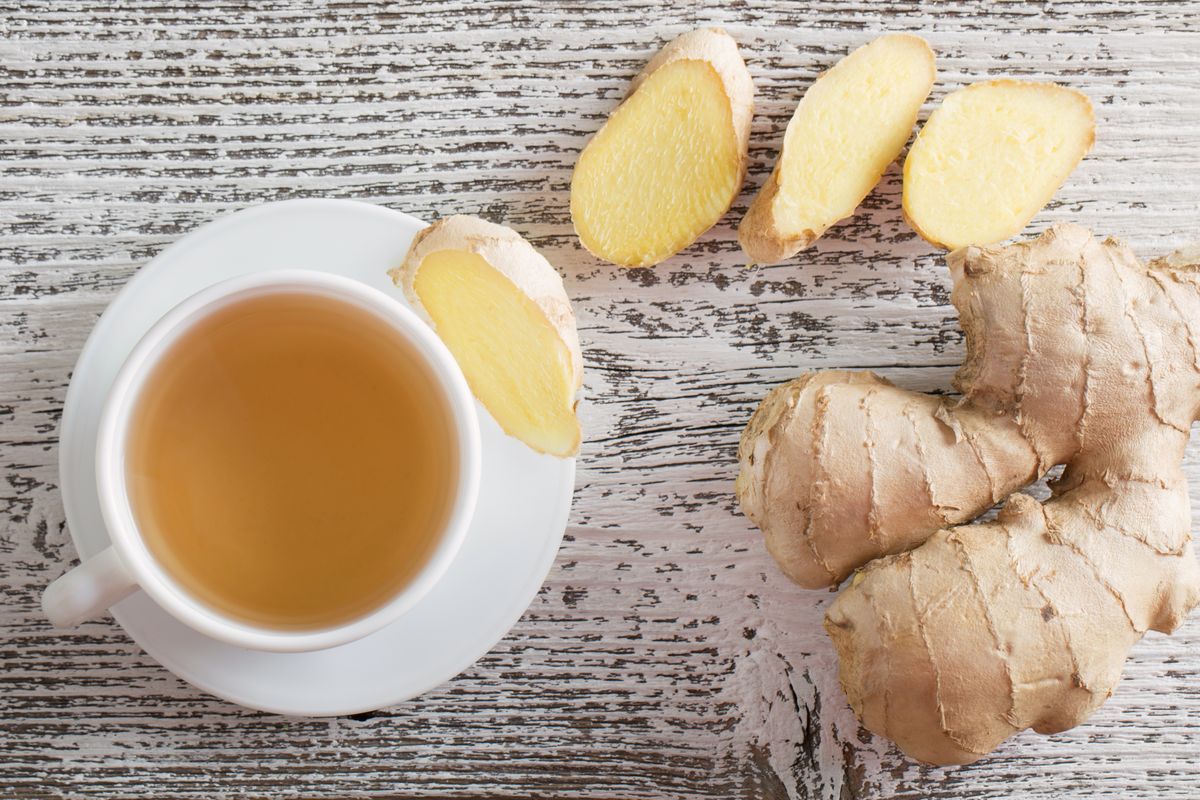 On a cold winter evening , what's better than a hot and spicy ginger drink ?
Very simple to prepare, for best results we recommend making it with fresh ginger. In addition, ginger decoctions can be customized as you prefer: add cinnamon, cloves, honey and all the spices you want!
Ingredients for ginger tea (recipe for 2 people):
40 g of fresh ginger root
600 g of water
lemon to taste (optional)
After having washed the root with the utmost care (if you clean it well it is not necessary to peel it and in this way the flavor will be more intense ), cut it into very small pieces. Plunge the ginger into the kettle and let it boil in water for 10/15 minutes; then filter and serve. The longer you leave the ginger to infuse, the more intense the taste of the herbal tea will be.
2. Fresh Ginger Cookies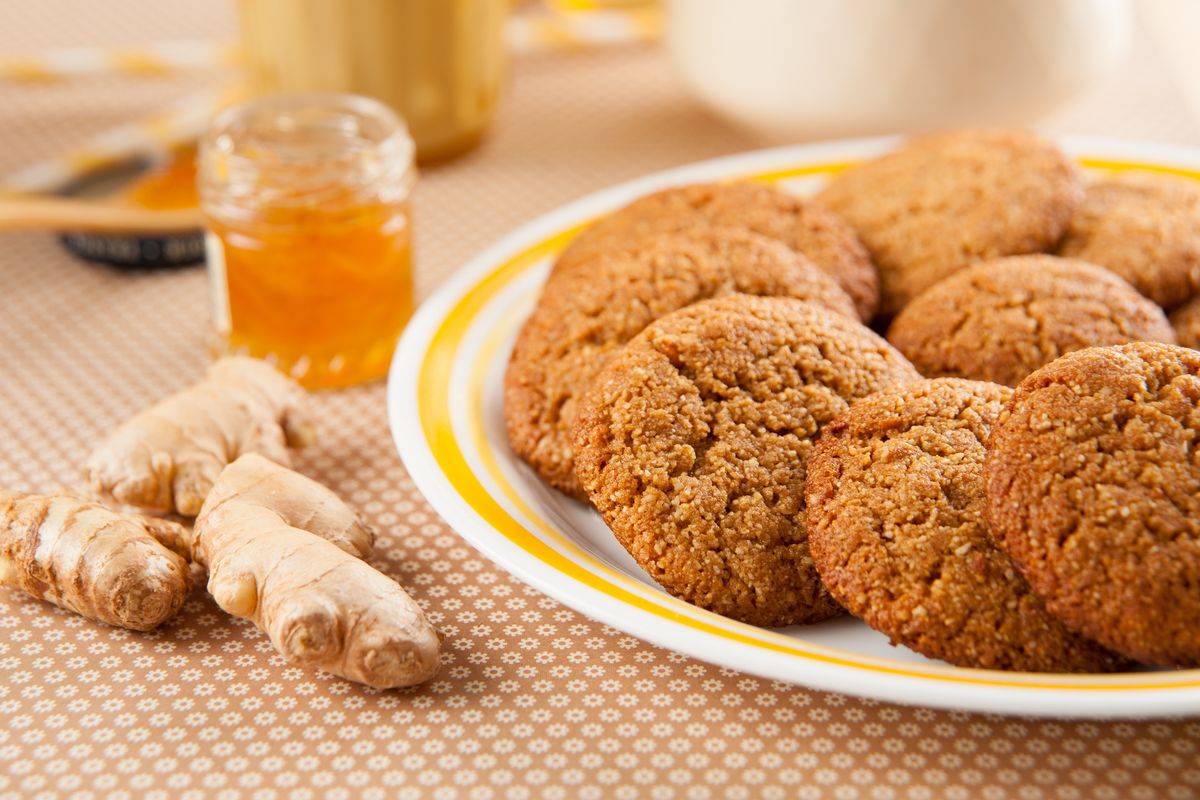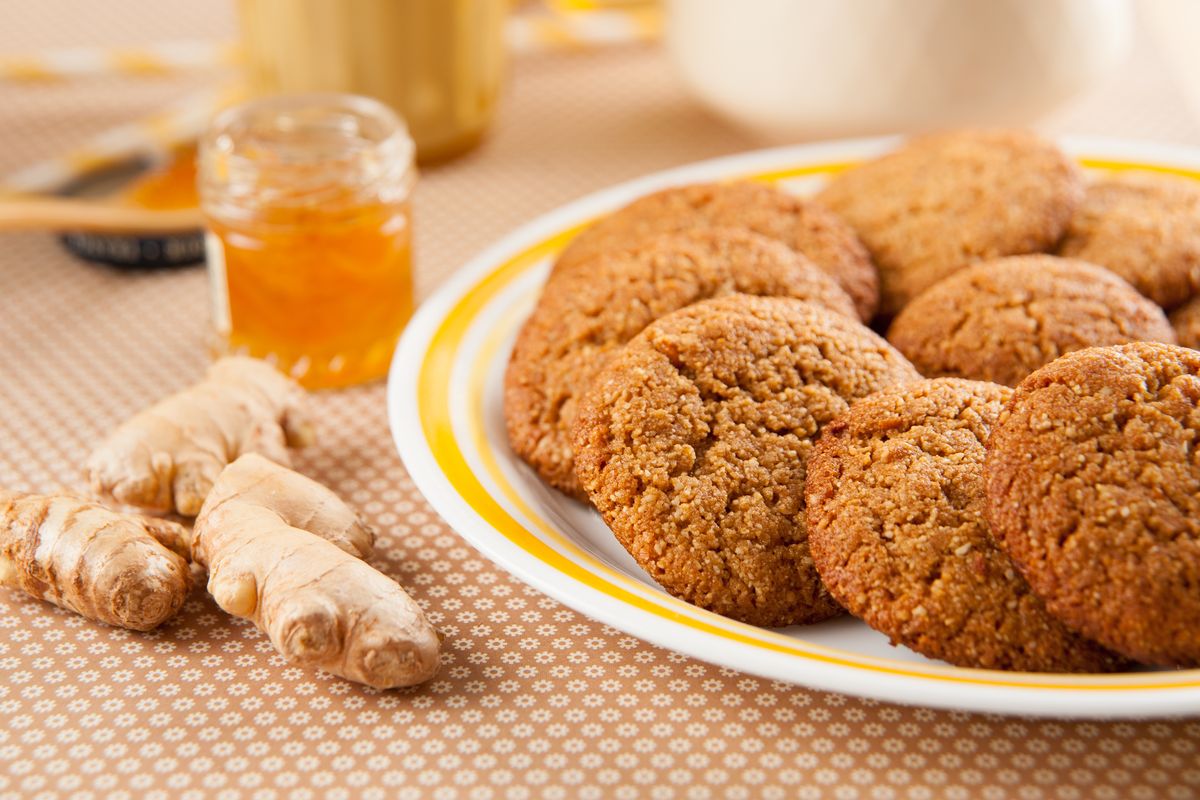 Gingerbread cookies , unlike gingerbread, lend themselves very well throughout the year as they are not strictly related to Christmas (although, of course, nothing prevents you from preparing what you want, when you want ).
Ingredients for the ginger biscuits recipe (for 8 people):
300 g of flour
150 g of butter
120 g of sugar
70 g of fresh ginger
Lemon zest to taste
1 egg
In a bowl, combine sugar, flour and grated ginger. Then, add butter, eggs and lemon zest and work with your hands on a floured surface. Leave to rest in the fridge for 30 minutes, then roll out the dough, cut into molds and cook for 20 minutes at 180°C .
3. How to cook caramelized ginger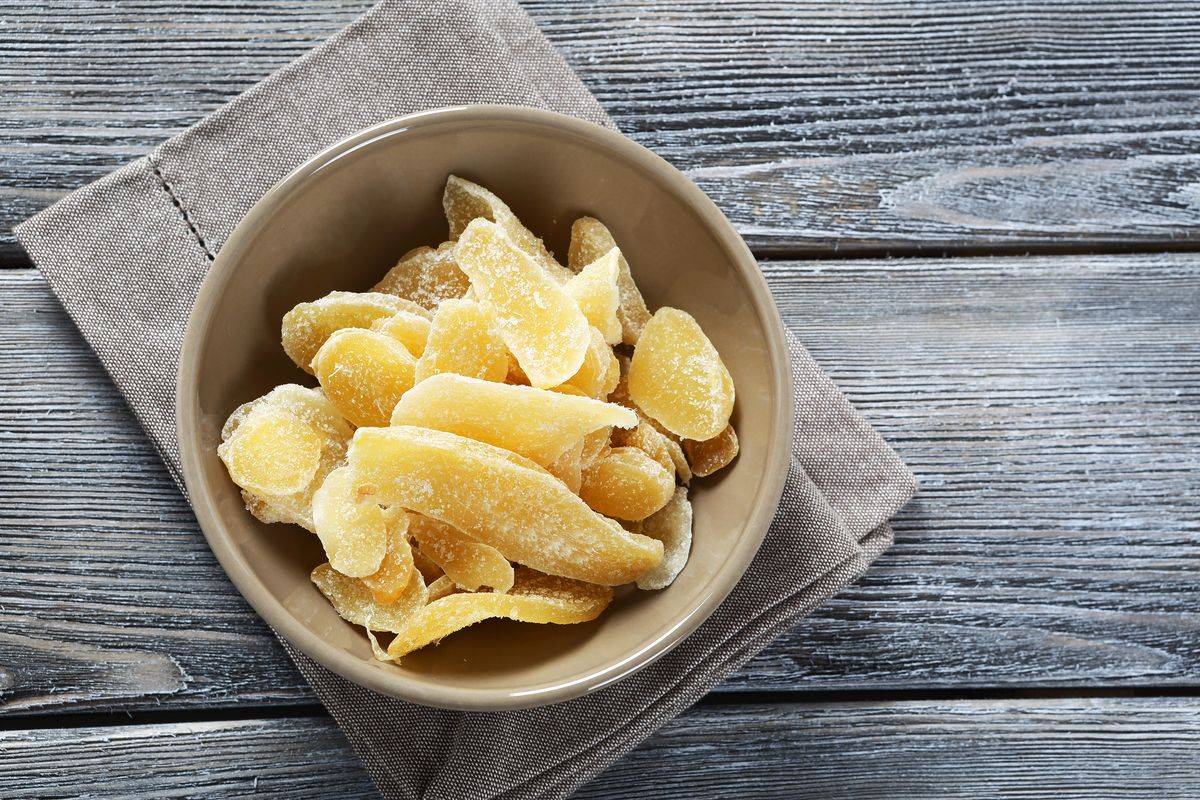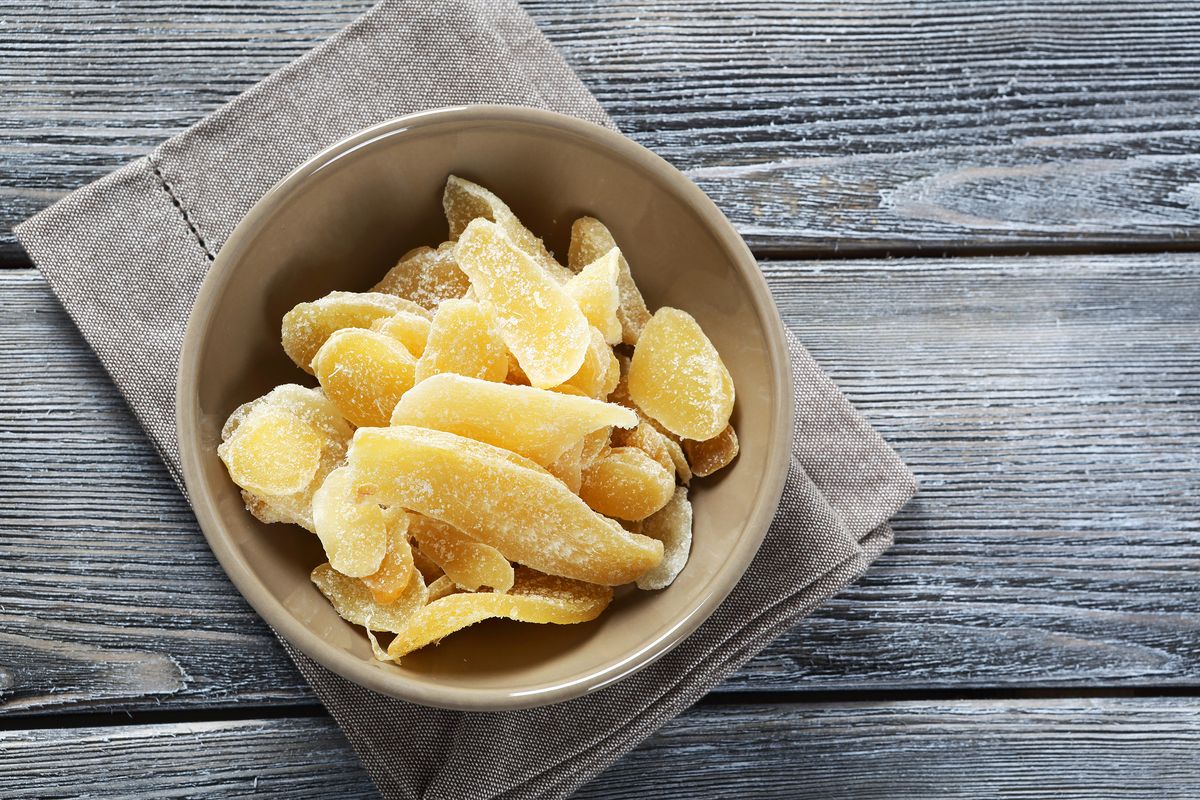 We also offer you an original idea for a nice snack or end of meal: caramelized ginger . There are also those who call it candied ginger, but the recipe and the result are the same !
Ingredients for the candied ginger recipe (for 4 people):
300 g of fresh ginger
granulated sugar to taste (at least 300 g)
water to taste
After cleaning and peeling the root, cut it into small pieces. Cook for about 30 minutes covered with water (if, after this time, they are not quite soft , cook for another 5 minutes). In a non-stick pan or saucepan, add sugar and ginger in equal weight and caramelize for another 30 minutes; once cold, sprinkle with more granulated sugar and enjoy!
If, then, you cut it into small pieces you will get a sort of ginger candy to always carry with you !
4. Gingerbread men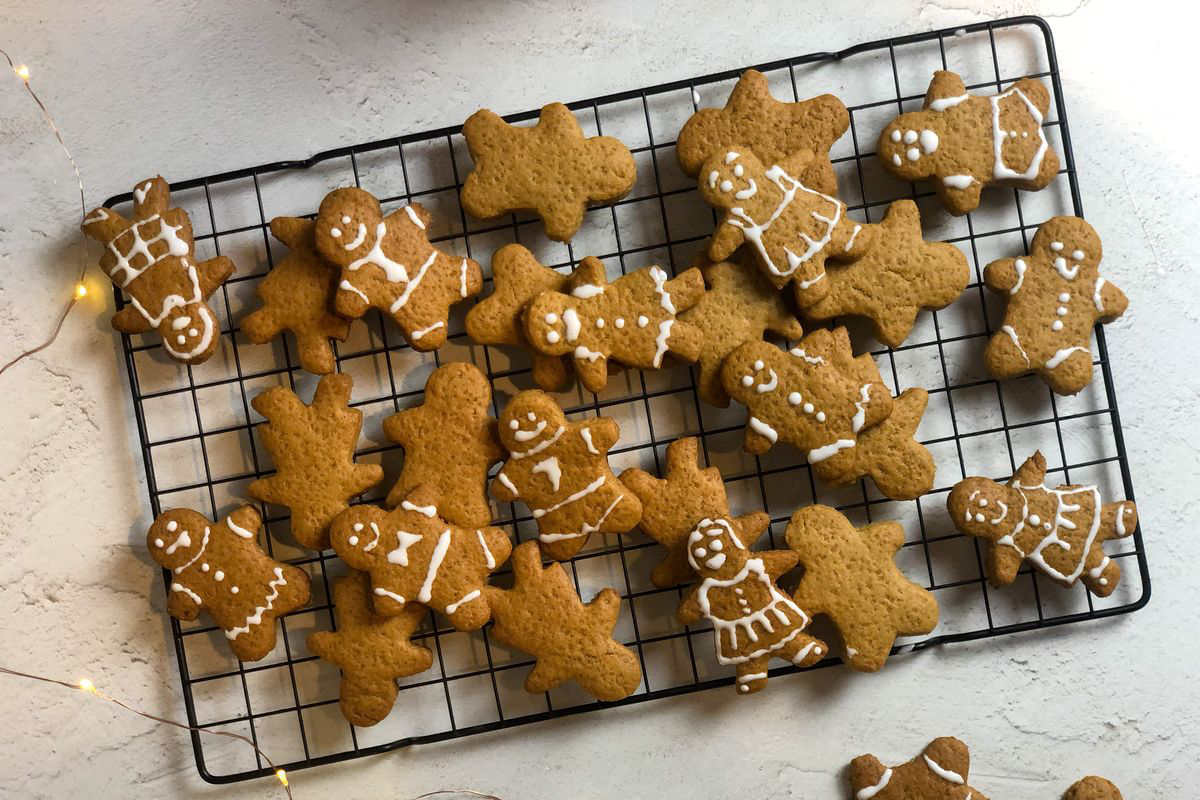 Spicy, fragrant and very fragrant, gingerbread or gingerbread cookies are children's favorites!
Ingredients for the gingerbread cookie recipe (for 4 people):
350g 00 flour
150 g of granulated or cane sugar
120 g of butter
80 g of honey
1 egg +1 egg white
1 level teaspoon of bicarbonate
2 teaspoons ginger powder
2 teaspoons ground cinnamon
nutmeg powder to taste
ground cloves to taste
1 pinch of salt
120 g of icing sugar
lemon juice to taste
In a bowl, combine all the powders, then the honey and the very cold butter. Mix quickly until you get a sandy mixture and turn it entirely onto a floured work surface. Create the fountain and add 1 whole egg inside and incorporate it until you obtain a smooth and homogeneous mixture which you will have to wrap in plastic wrap and leave to rest in the fridge for at least 30 minutes / 1 hour . Once the time has passed, roll out the spiced shortcrust pastry with a rolling pin until it is about half a centimeter thick , then create the little men with the molds and bake at 180°C for about 10 minutes . Separately, make the icing to decorate them by whipping the egg white with a whisk and gradually inserting the icing sugar until you get a creamy consistency without lumps.
And here is the video recipe to prepare them at home:
With the same recipe you can obviously also make the classic gingerbread house , but it is much more difficult .
5. Fresh ginger chicken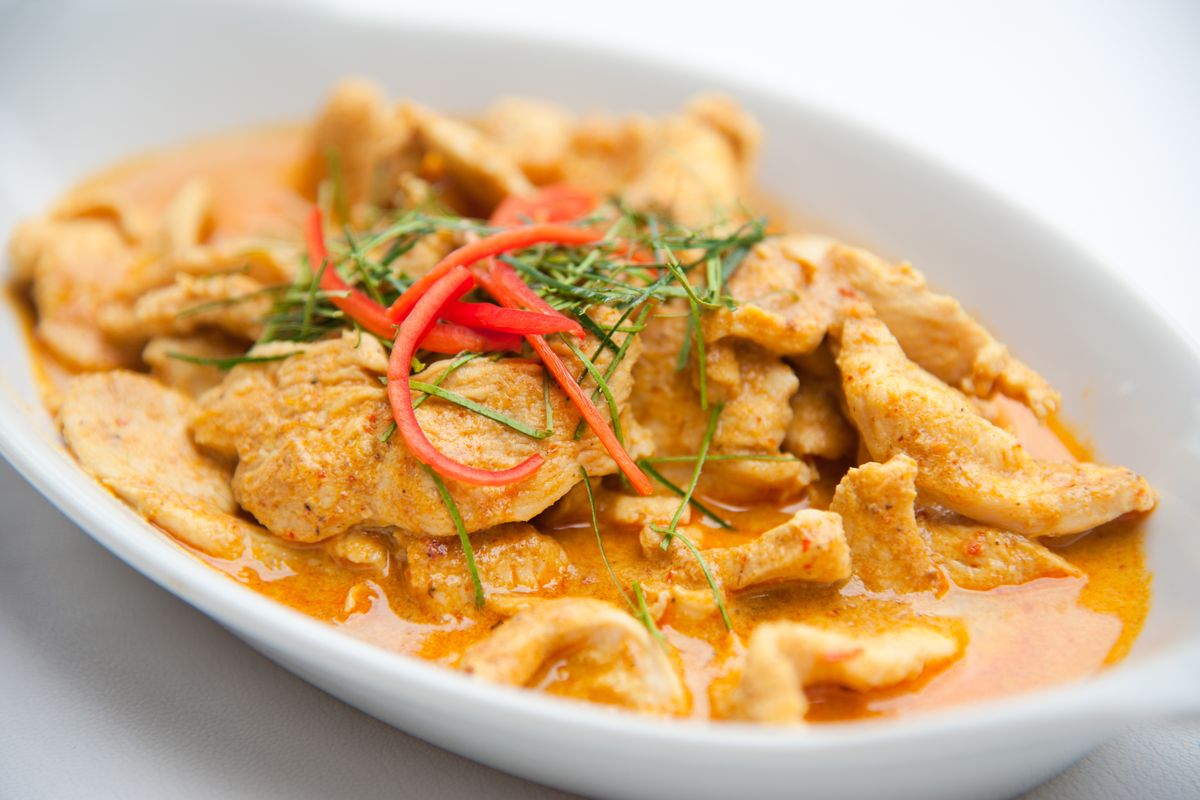 In the form of strips, bite-size pieces or whole breasts, chicken with ginger is a simple second course with an intense flavor (although we will choose strips for a matter of convenience and cooking speed). Spicy, fragrant and unusual: this dish will win you over!
Ingredients for the fresh ginger chicken recipe (serves 4):
400 g of chicken breast
1 fresh ginger root
water to taste
extra virgin olive oil to taste
salt up to taste
4-5 tablespoons of soy sauce
3-4 tablespoons apple cider vinegar (or white wine)
1 teaspoon of cornstarch
1 small onion
Wash, clean, peel and grate the ginger and cut the chicken into strips. Chop the onion and brown it in a pan with a drizzle of oil and the grated ginger . After a few minutes add the chicken, let it brown and add the soy sauce and vinegar. Mix the cornstarch in half a glass of water and, when it has dissolved, add the liquid to the pan and season with salt and pepper. Let it all cook for 15-20 minutes , making sure the sauce does not dry out too much, then serve.
6. Ginger risotto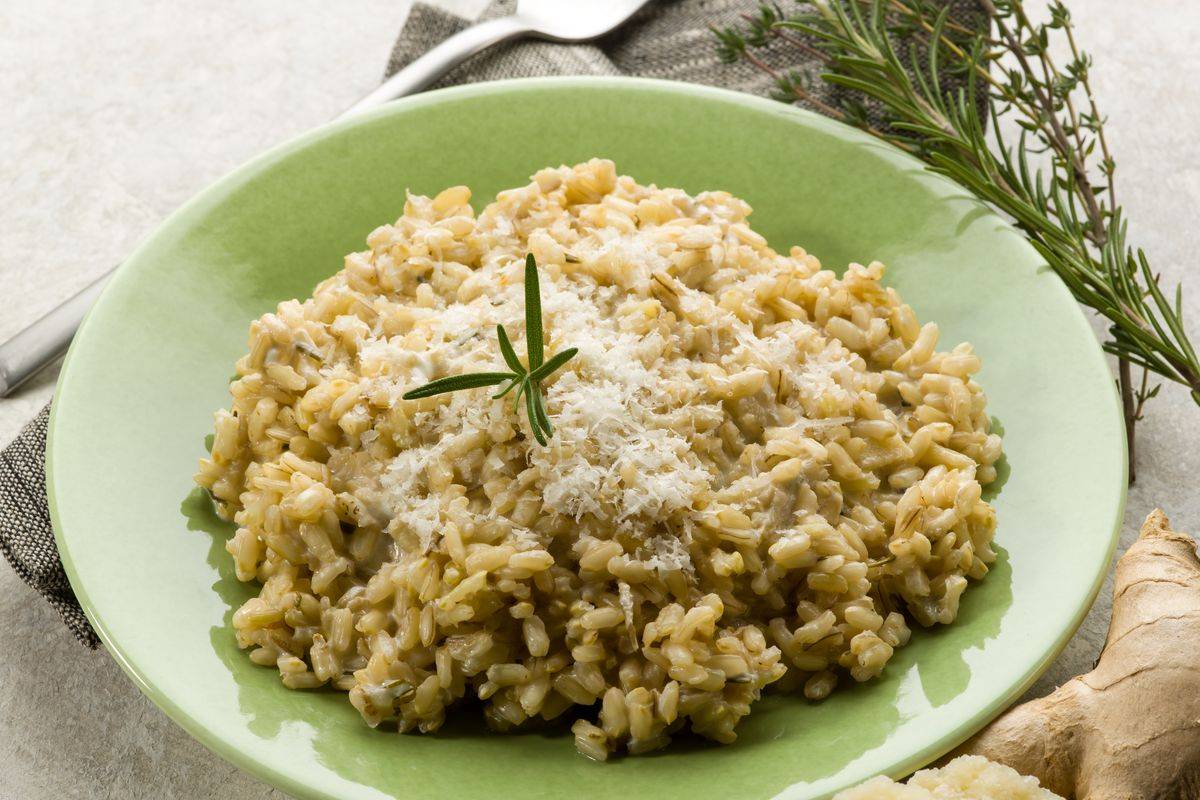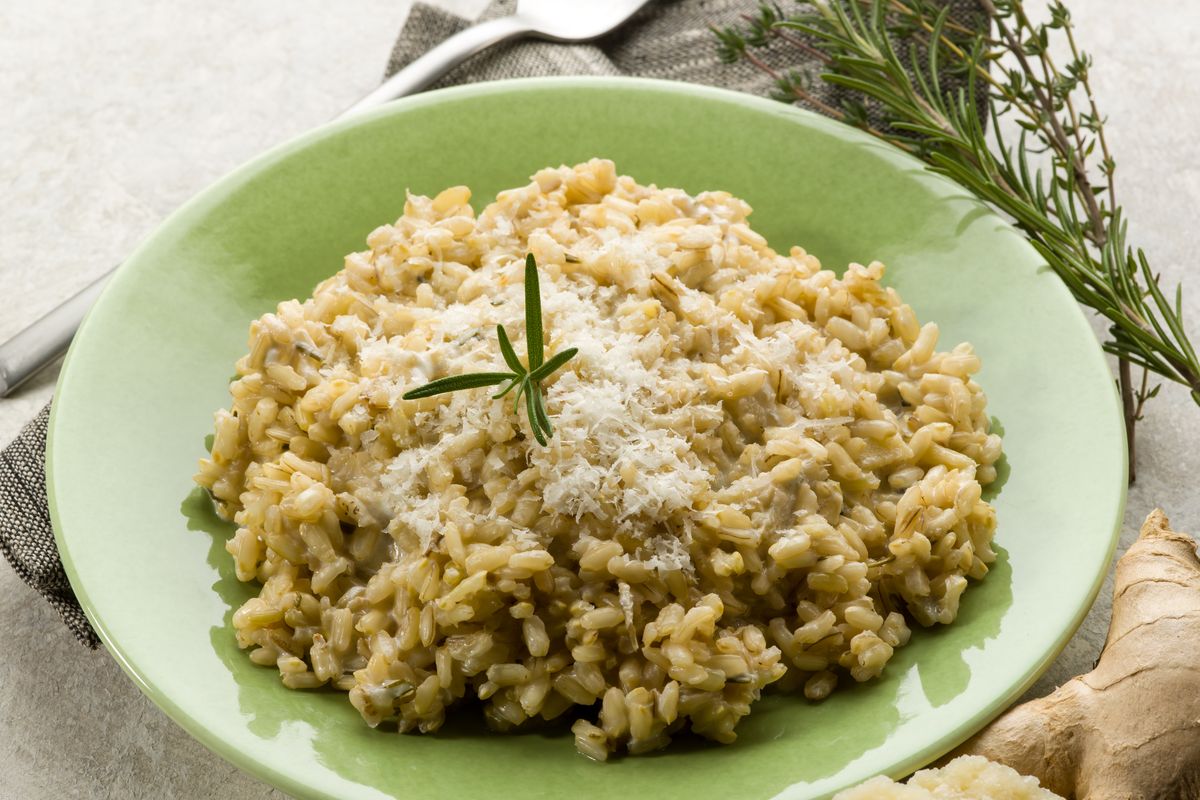 Here's another classic, revisited with an unusual addition: ginger rice .
Ingredients for the ginger risotto recipe (for 4 people):
280 g of Carnaroli rice
40 g of butter
90 g of grated cheese
1 small onion
1 ginger root
vegetable broth to taste
1 glass of white wine
Salt to taste
pepper as needed
1 organic lemon
EVO oil to taste
First, peel and grate 2 cm of ginger root , then brown the chopped onion in a pan with a drizzle of oil and half the ginger. After a few minutes add the rice and toast for 2 minutes , then pour in the white wine and let all the alcohol evaporate. Gradually add the hot stock until the rice is covered and add more as it is absorbed. A few minutes from the end of cooking, add the other half of the grated ginger and the zest of a lemon (without the white part) cut into strips. At this point, all you need is the creaming : with the heat off, complete with a few drops of lemon juice, butter and cheese.
7. Ginger lemon liqueur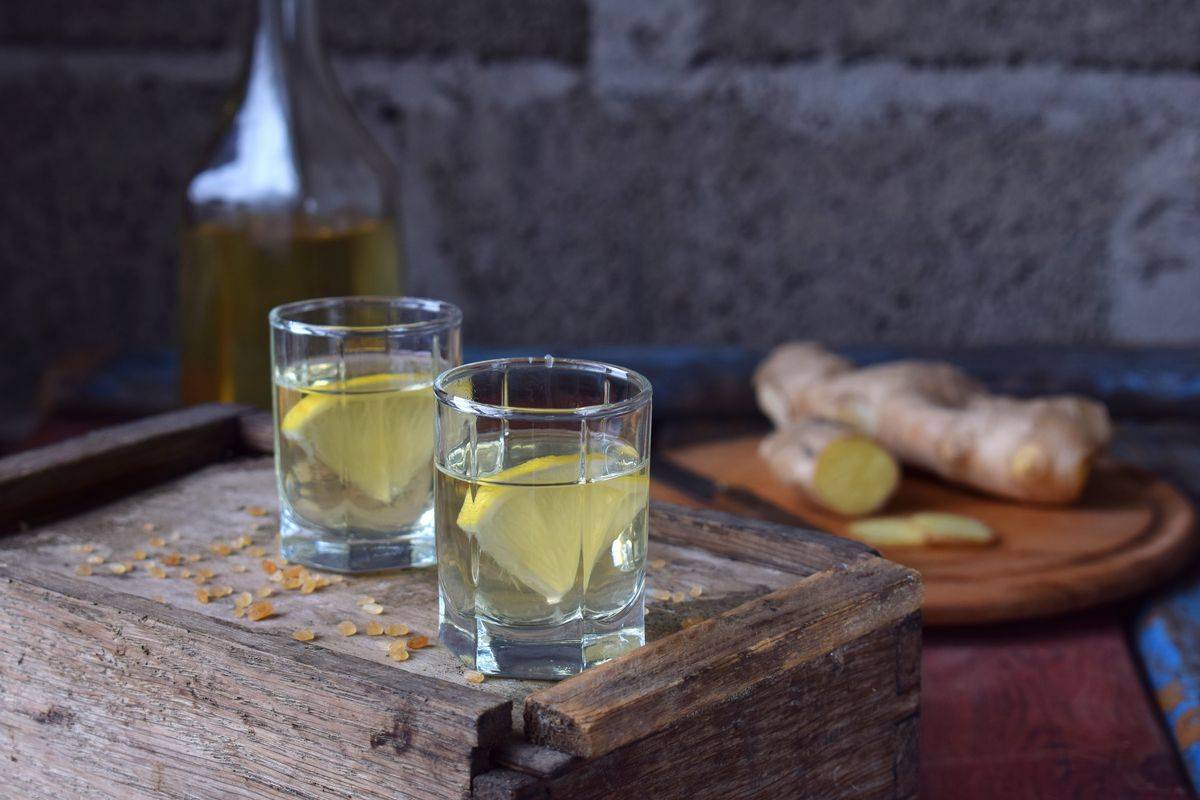 Digestive, aromatic and fragrant: ginger liqueur is very simple to prepare (just like all homemade liqueurs, however, the rest times are quite long).
Ingredients for the ginger liqueur recipe (for 8 people):
200ml of alcohol
70 g of fresh ginger
300ml of water
250 g of granulated sugar
1 lemon
After washing and peeling the ginger, cut it into very small pieces . Then, place it in an airtight jar together with a couple of lemon zests. Leave to rest in a cool, dark room for 35 days . After a month, prepare a syrup by combining the sugar and water and bringing to the boil; cook for about 15 minutes so that it is thick, then let it cool.
Add the filtered alcohol and the syrup and transfer everything into a bottle . Leave to rest for about ten days and enjoy cold or frozen .
8. Pickled ginger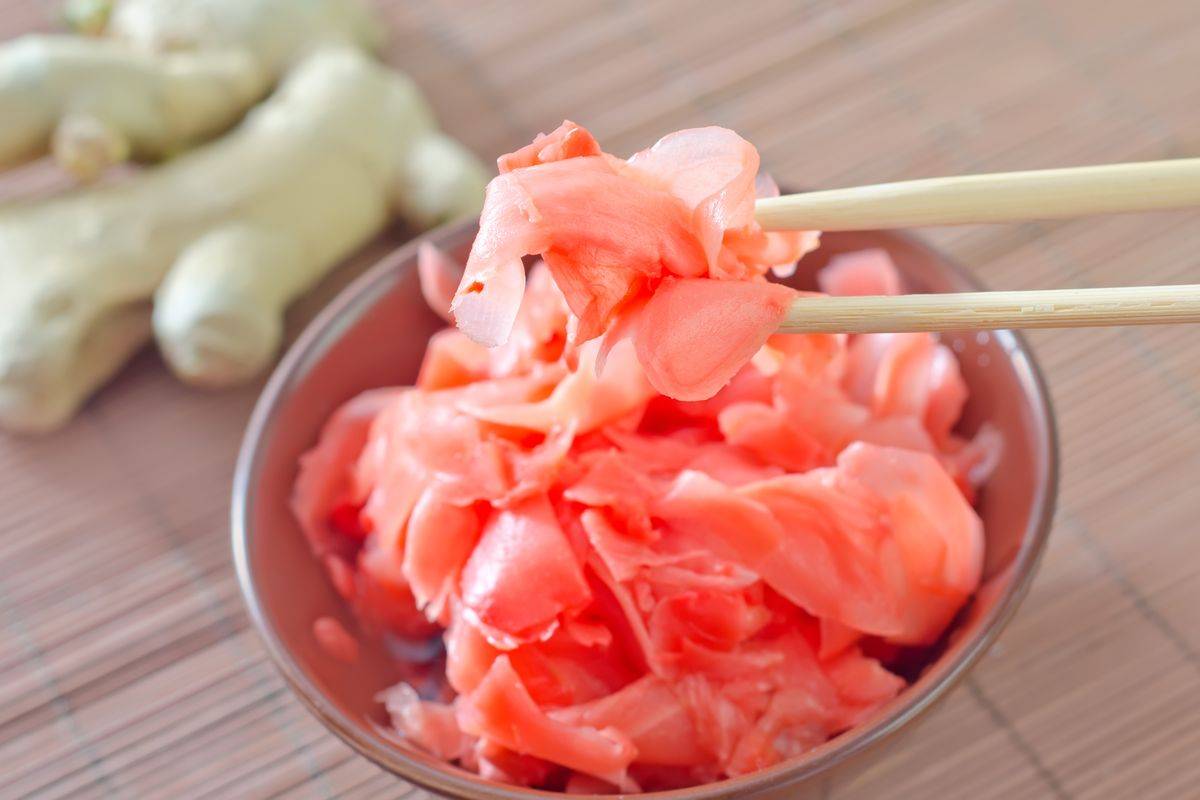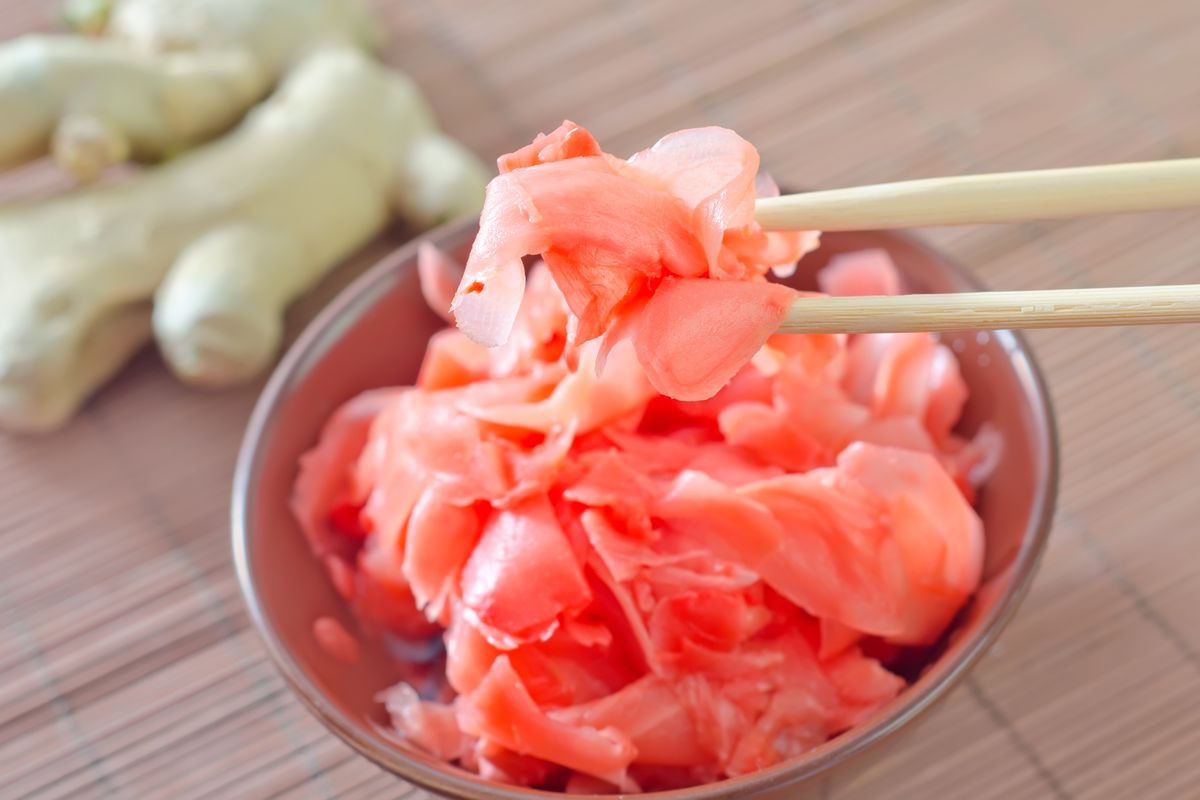 The process for making gari or marinated ginger is perhaps the most complicated of today's recipes, but it's not impossible: you just have to follow all the steps precisely .
Ingredients for the marinated ginger or gari recipe (for 4 people):
150 g of fresh ginger
100 ml of vinegar
25ml water
20 g of granulated sugar
1 large pinch of salt
Wash the ginger, peel it and cut it into very thin slices ; soak them in water for 12 hours . Subsequently, burn them in a pan for a minute and rinse them under running water. Blanch it again and let it rest in a colander.
Put the water , vinegar , sugar and salt on the fire and let it heat until completely dissolved. Put this hot liquid and the ginger into a jar, which you will turn upside down. When everything is cold, you can taste it! We advise you to combine it with sushi , as tradition dictates.
9. Ginger cake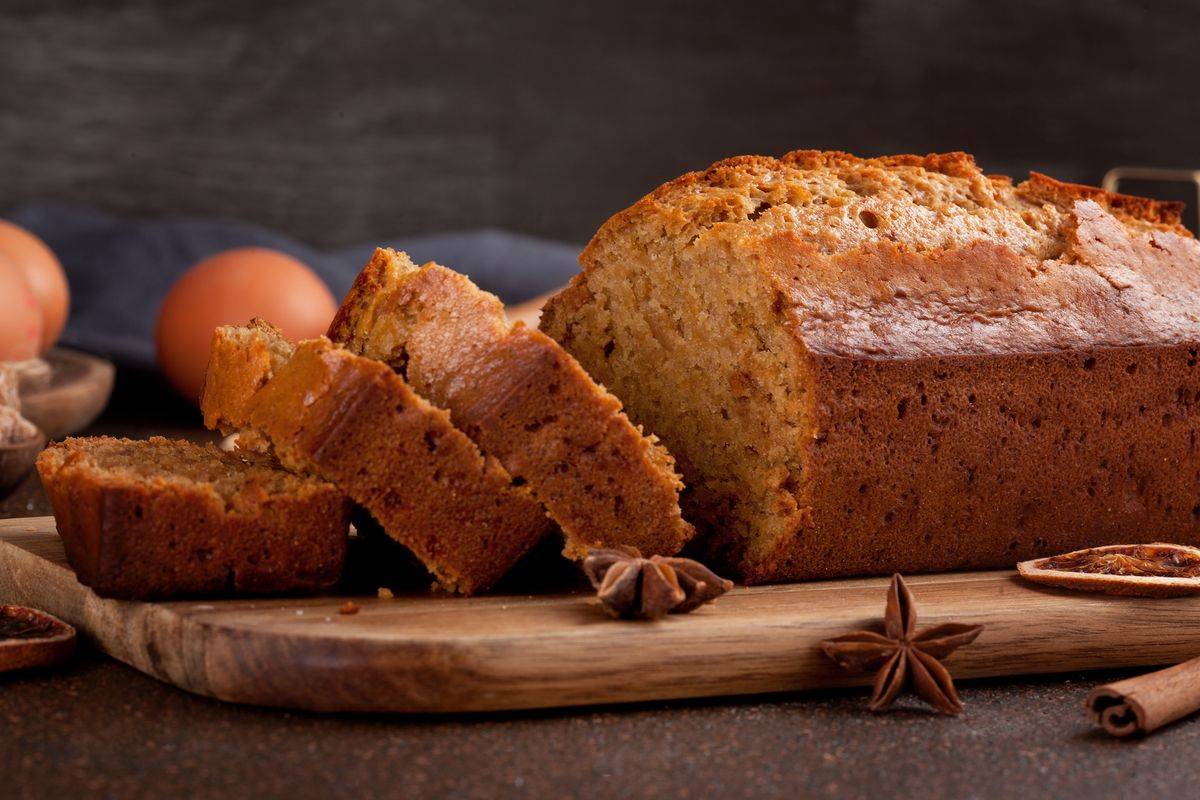 How can we forget a nice ginger cake ? This recipe is free from ingredients of animal origin and therefore also suitable for vegans .
Ingredients for the ginger cake recipe (for 6 people):
50 g of rice flour
100 g of dehydrated coconut flour
100 g of brown sugar
2 teaspoons of food bicarbonate
2 tablespoons of white wine vinegar
80 g of vegetable yoghurt
1 tablespoon of sunflower oil
250 ml of rice or soy milk
fresh ginger root to taste
Add the flour, the sugar and the bicarbonate dissolved in the vinegar; mix and finish by adding seed oil and yoghurt. The last ingredient to add is the milk, always slowly, to avoid creating lumps. Mix with a whisk and try to obtain a homogeneous mixture. Bake at 180°C for 40 minutes and enjoy as soon as it reaches room temperature .
10. Detox ginger smoothie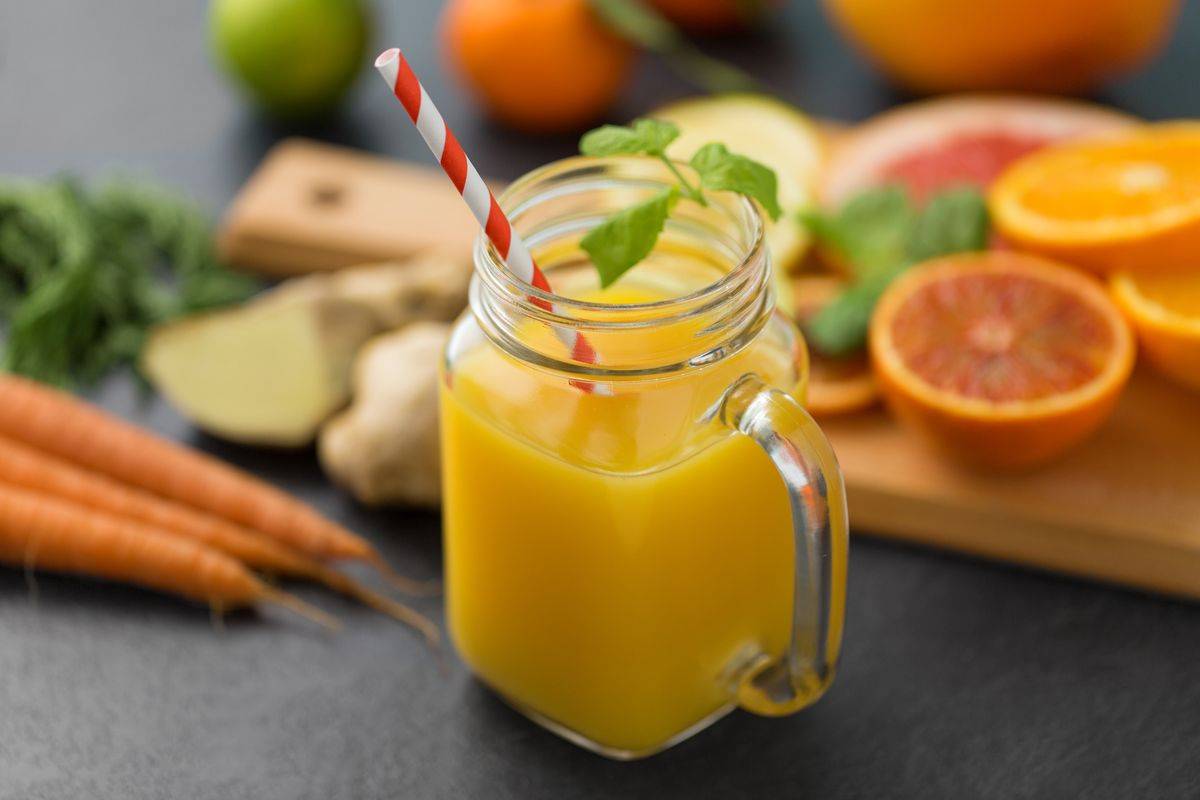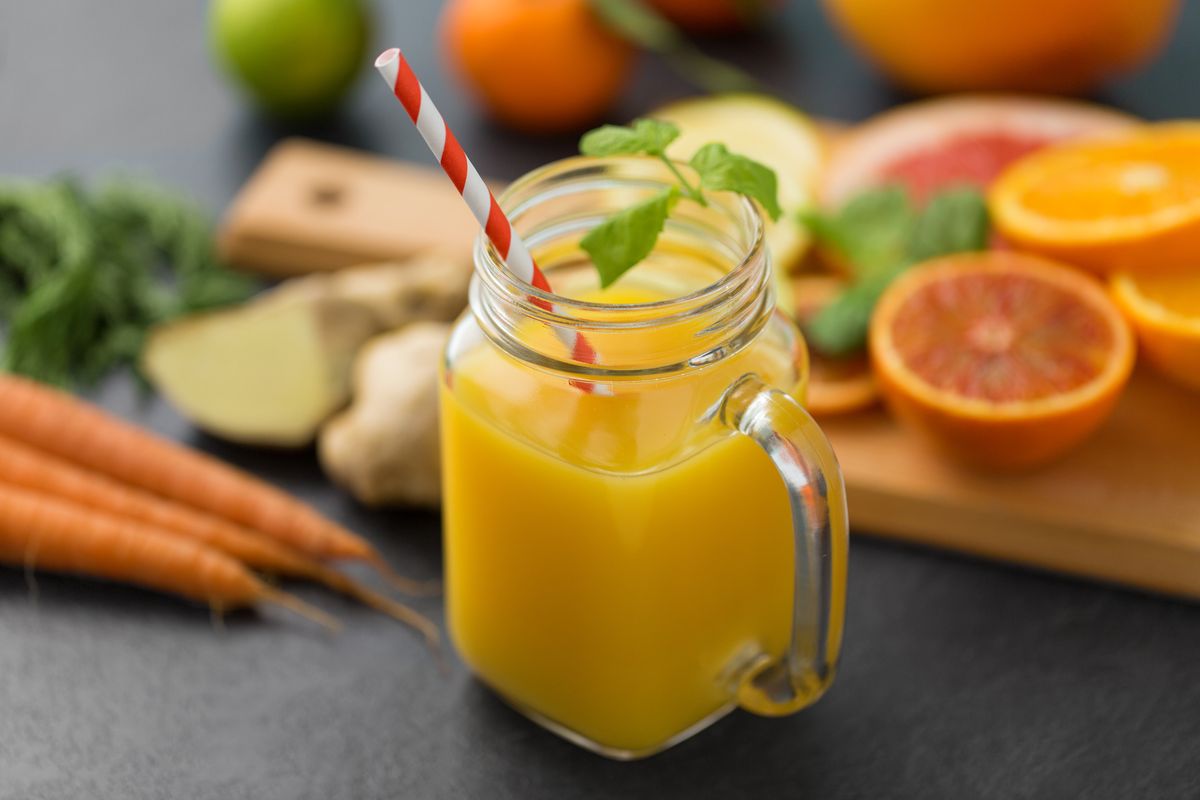 Finally, we conclude with a detox recipe: that of the ginger smoothie , perfect for those who want to detox or fill up on vitamins.
Ingredients for the carrot and ginger smoothie recipe (for 4 people):
8 carrots
8 pink grapefruits
5 cm of fresh ginger
natural water to taste
Centrifuge the carrots and ginger after having peeled and cut them into chunks; in a carafe, add everything to the grapefruit juice. We advise you to taste it as soon as it is prepared to get the most out of the nutrients!
Riproduzione riservata © - WT