How to fight the heat? With a refreshing watermelon and cucumber smoothie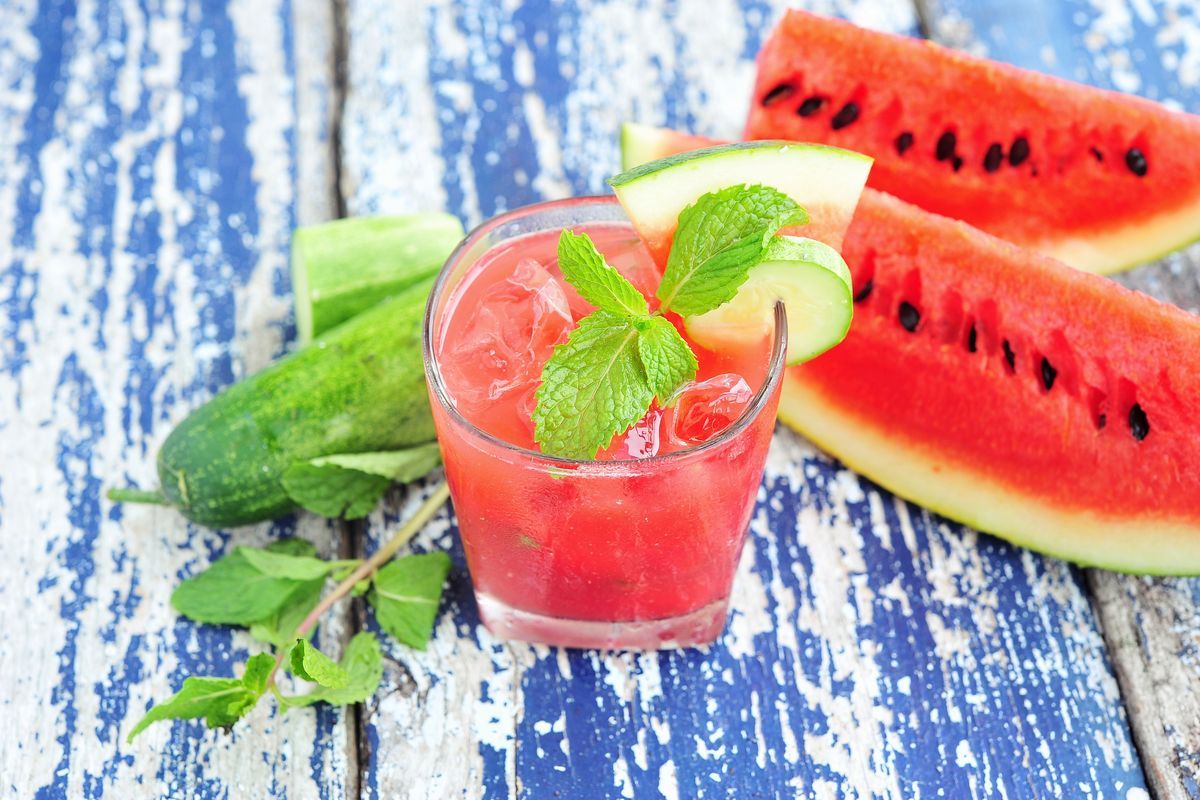 The detox recipe of the fresh and draining smoothie: a watermelon and cucumber smoothie to cool off!
We always face the heat with refreshing drinks that can give us some relief. We like to do it without neglecting taste, and what better way than with a good dose of seasonal fruit and vegetables ? The watermelon and cucumber smoothie is a nourishing and thirst-quenching extract, one of our favorite summer recipes!
The sweet taste of watermelon creates a perfect pairing with cucumber, mint and lemon, giving a pungent and refreshing note to the drink. A great way to fill up on vitamins during the hot summer afternoons, allowing yourself a moment of pleasure with all the taste of these healthy and genuine products.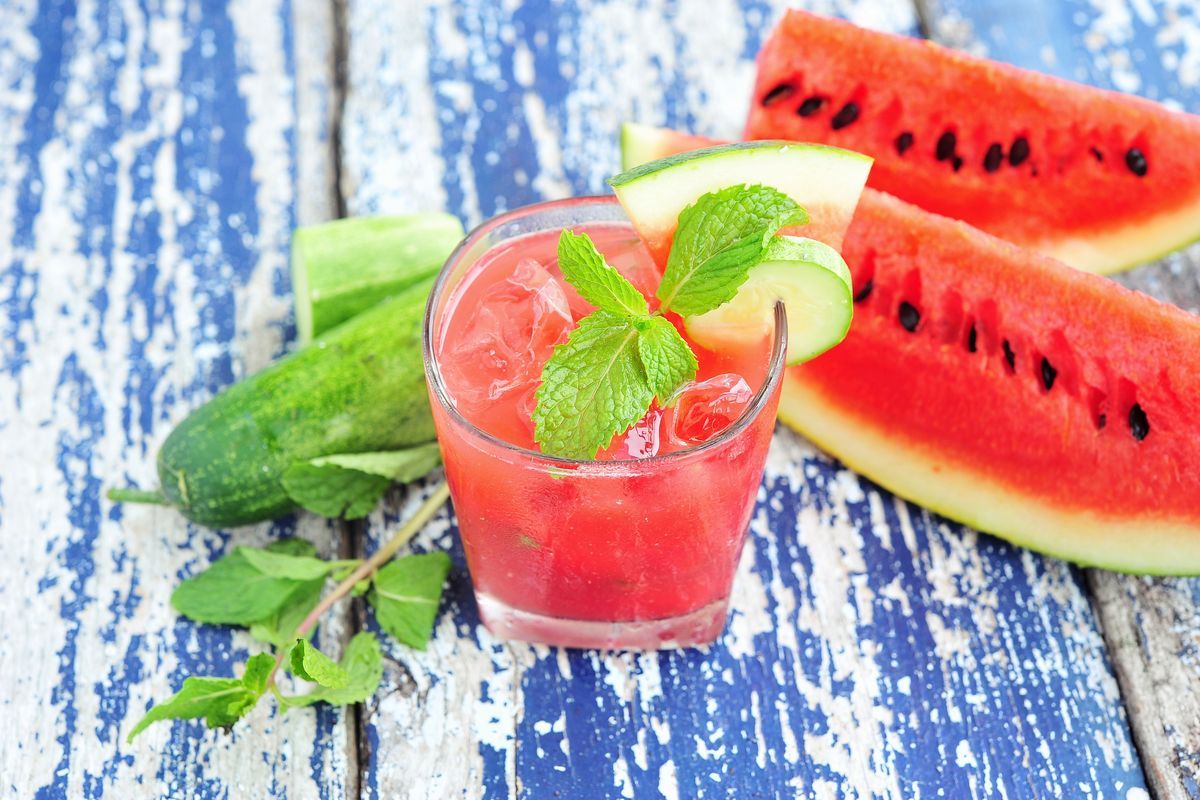 Preparation of the lemon cucumber and mint watermelon smoothie recipe
Remove the skin of the watermelon and extract the 400 g of pulp. Then cut it into cubes and remove the seeds.
Wash the cucumber and peel the peel with a potato peeler. Cut it into chunks .
Peel half a lemon and slice its pulp.
Put the watermelon, cucumber and lemon in the juicer, and turn it on until you get a liquid mixture .
Wash the mint leaves and chop them with a knife and then add them to the extract.
Pour your smoothie into a tall glass and decorate with a slice of cucumber and a mint leaf.
Sip it immediately when it's still cold!
Variants for watermelon and cucumber centrifuged
You can replace lemon with lime , and mint with rosemary or basil .
If you like an extra touch of sweetness, add a teaspoon of sugar or honey .
Ultra detox will be the extract of watermelon, cucumber, celery and lemon: add a single celery stalk , washed and cut into pieces, to our recipe, and that's it!
Add some ice cubes to keep the drink cool!
storage
Store your watermelon and cucumber extract in the refrigerator for up to two days .
We are sure you will want to try all of our most refreshing recipes. Here is the recipe for the avocado and apple smoothie !
Riproduzione riservata © - WT