How to make a delicious baked ratatouille, the variant of the French recipe in a pan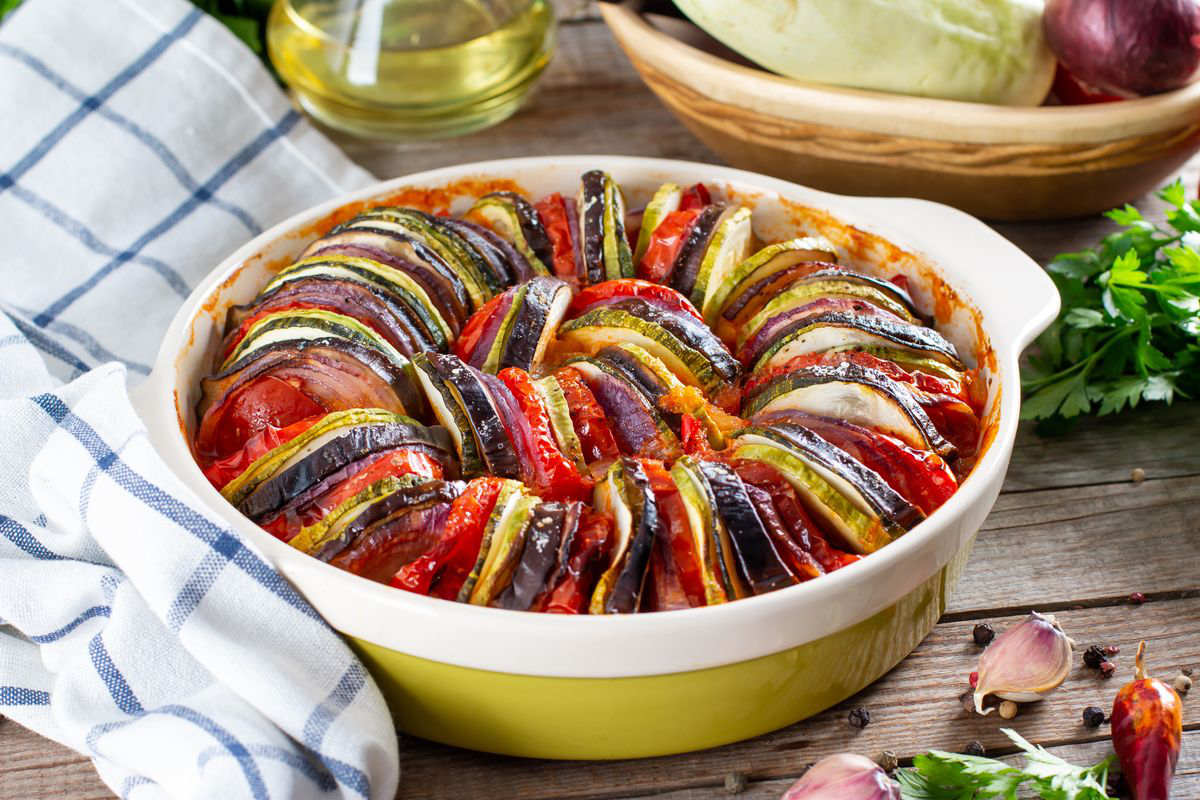 Baked ratatouille: the recipe for preparing a side dish of mixed vegetables, perfect to accompany main courses of meat or fish.
Baked ratatouille, a delicious and tasty variant of the classic French ratatouille which is generally prepared in a pan. This vegetable side dish is perfect at any time of the year and lends itself to being combined with main courses of all kinds. In addition to meat or fish, you can, for example, combine your oven-cooked vegetables with fried or hard-boiled eggs, cheeses and cured meats.
The vegetables prepared following this recipe can be stored in the refrigerator , inside an airtight container, for a maximum of 2-3 days. Here is the step-by-step preparation.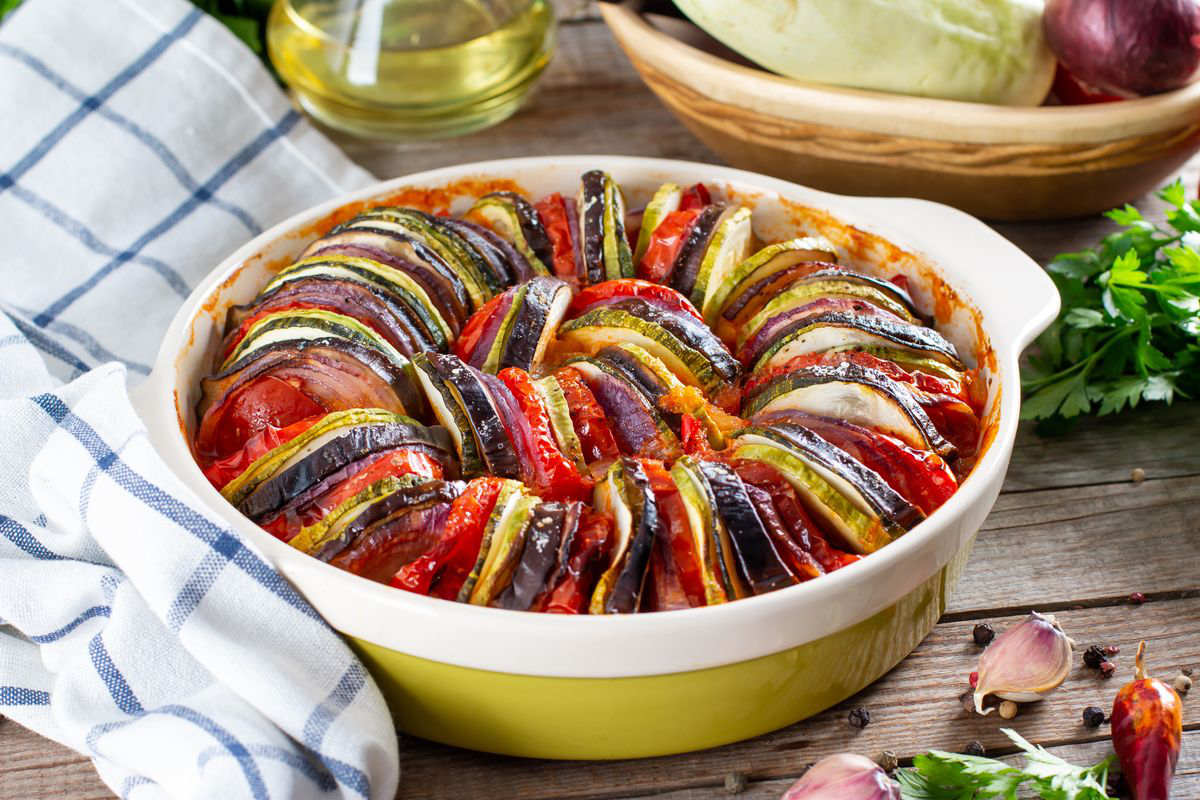 Preparation of the baked vegetable ratatouille
To prepare the mixed vegetable ratatouille in the oven, start by peeling the courgettes, tomatoes and aubergines, then cut them into thin slices .
Peel the potatoes and do the same thing.
Same with the onion too.
Clean the pepper, remove the seeds and internal white parts, then proceed also in this case to cut it thinly into rounds.
Put everything in a baking dish and season the vegetables with oil and salt then distribute them on a baking tray.
Pour over another drizzle of oil then put in a preheated oven at 180° and cook for 35-40 minutes .
At the end, add some fresh parsley and serve.
If you like, you can also "dirty" the vegetables with about 2 tablespoons of tomato paste , or make a sauce with about 1 glass of tomato puree, salt and pepper and oil, cook for 20-25 minutes in a pan and then pour it on the bottom of the pan. dish that will go in the oven.
storage
We recommend keeping the second course of vegetables in the fridge for a maximum of 1-2 days , heating it in the oven if necessary.
Riproduzione riservata © - WT