How to make a perfect grilled meat!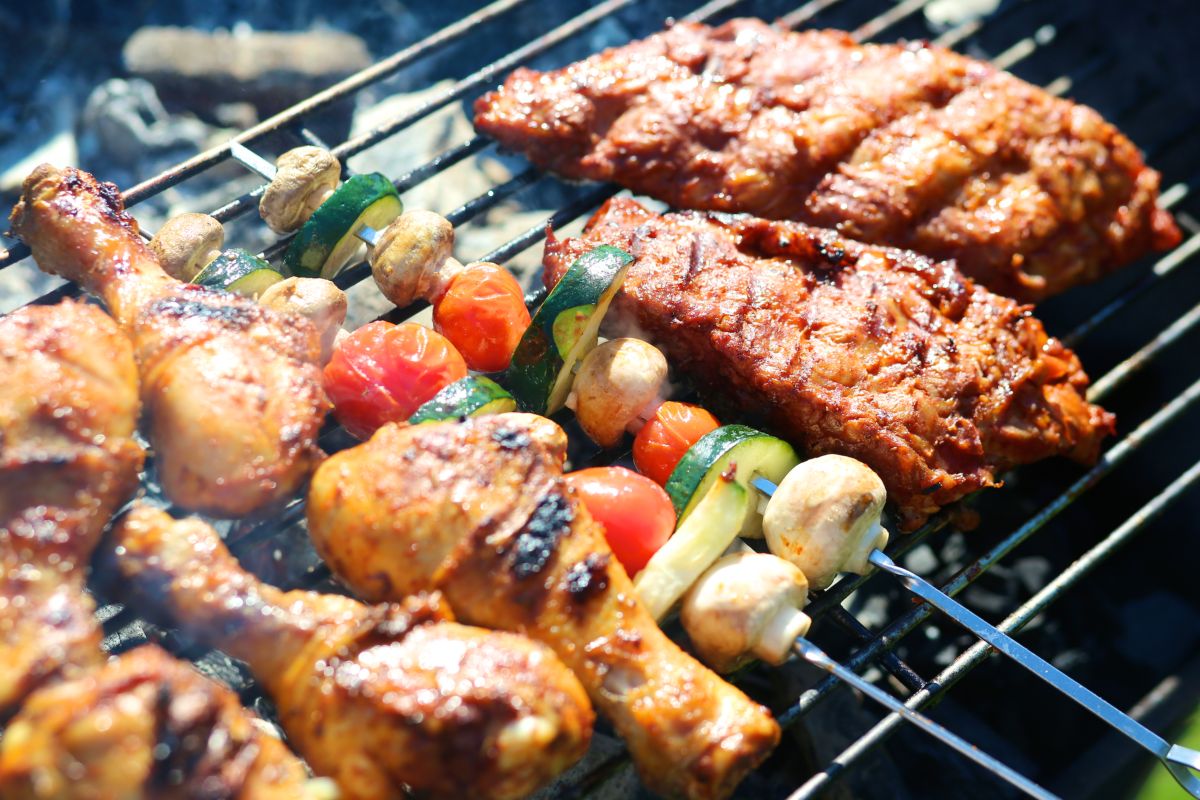 Here's how to make an excellent grilled meat, perfect for gathering friends and family around the table during weekends or holidays.
With this menu for a grilled meat you will create a rich and perfect dish to serve in the company of your friends and family . We are talking about an ideal second course to cook both outdoors, perhaps on a grill or barbecue, but also at home on a plate or an electric grill.
Meat, of course, is the absolute queen and there is no limit to the choice: we have opted for ribs, kebabs, sausage, chops and chicken slices, but of course… it depends on your tastes !
The real secret of this dish, however, is the marinade. Want to find out why? Then follow us in the kitchen: here is the recipe for mixed grilled meat!
How to marinate meat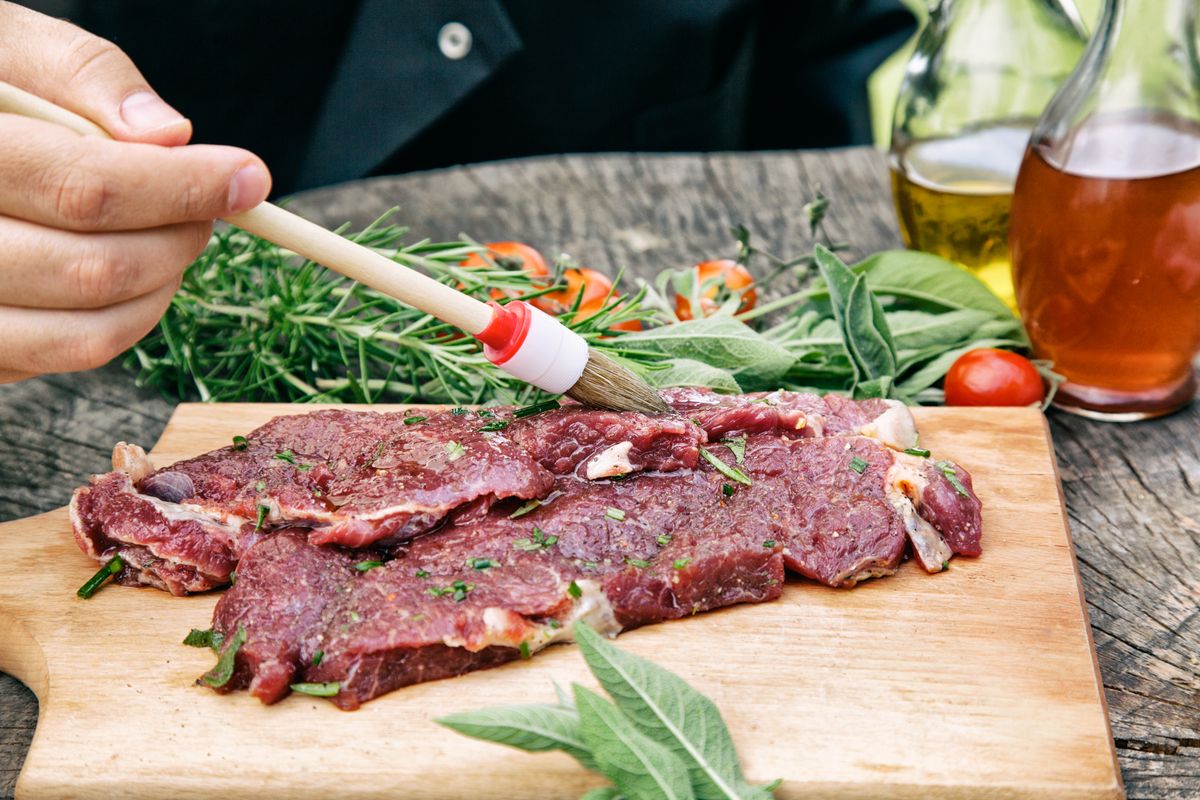 Marinating the meat is one of the key stages in preparing this dish. You can also simply brush all the elements with oil, salt and pepper and aromatic herbs, but you will need more time for a perfect result.
First of all, let's start from the basics: the perfect marinade has rules, and more precisely it must be composed of a fatty element (which is usually oil), a spicy element (therefore aromatic herbs, pepper, or in the most extreme cases ginger or other exotic spices) and an acidic element (such as lemon juice, or white or red wine).
Mix these elements well and add the salt, then immerse the meat in the juices and massage it to let all the flavors penetrate well inside.
Finally, close it in a container and leave it in the refrigerator.
The more it marinates, the better it will be. For chicken, 2 hours will be enough, while for pork, beef and veal it is better to leave it from 4 hours onwards .
Preparation of grilled meat
Now that you know all the secrets to having soft, tender and tasty meat, let's move on to cooking.
There is only one rule: the grill must literally be burning.
Place kebabs, chops, sausages and chicken slices on the grill, basting all elements with the marinade.
Check the cooking, being careful not to burn anything.
Once the meat is ready, arrange all the pieces on a tray and serve immediately. Enjoy your meal!
Obviously, everyone has their own times: let's see them in detail!
How to cook grilled chicken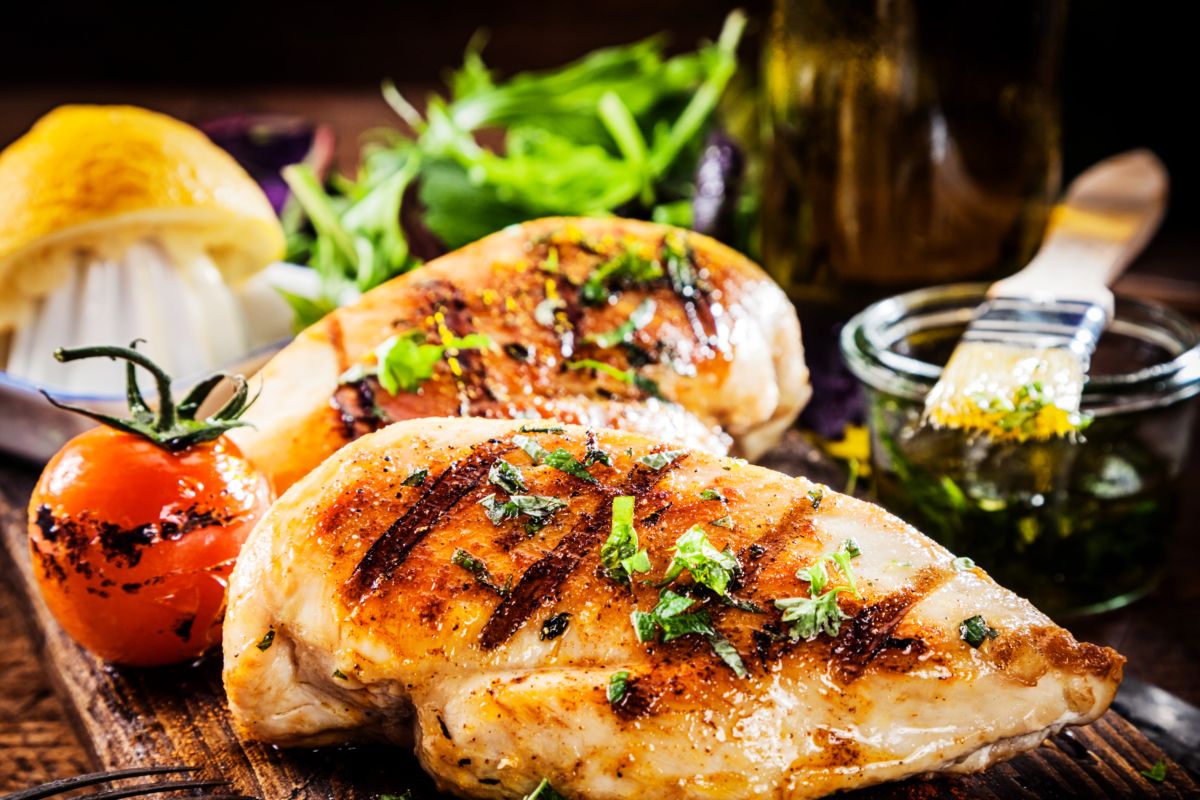 There are foods, such as chicken , which are easier to cook: just turn the breast a couple of times for a total cooking time of about ten minutes.
Remember that it is essential that it is cooked inside: intestinal Escherichia coli infection is no joke! If you're not sure, when it looks okay, cut it in half and check it's white and not pink.
How to cook kebabs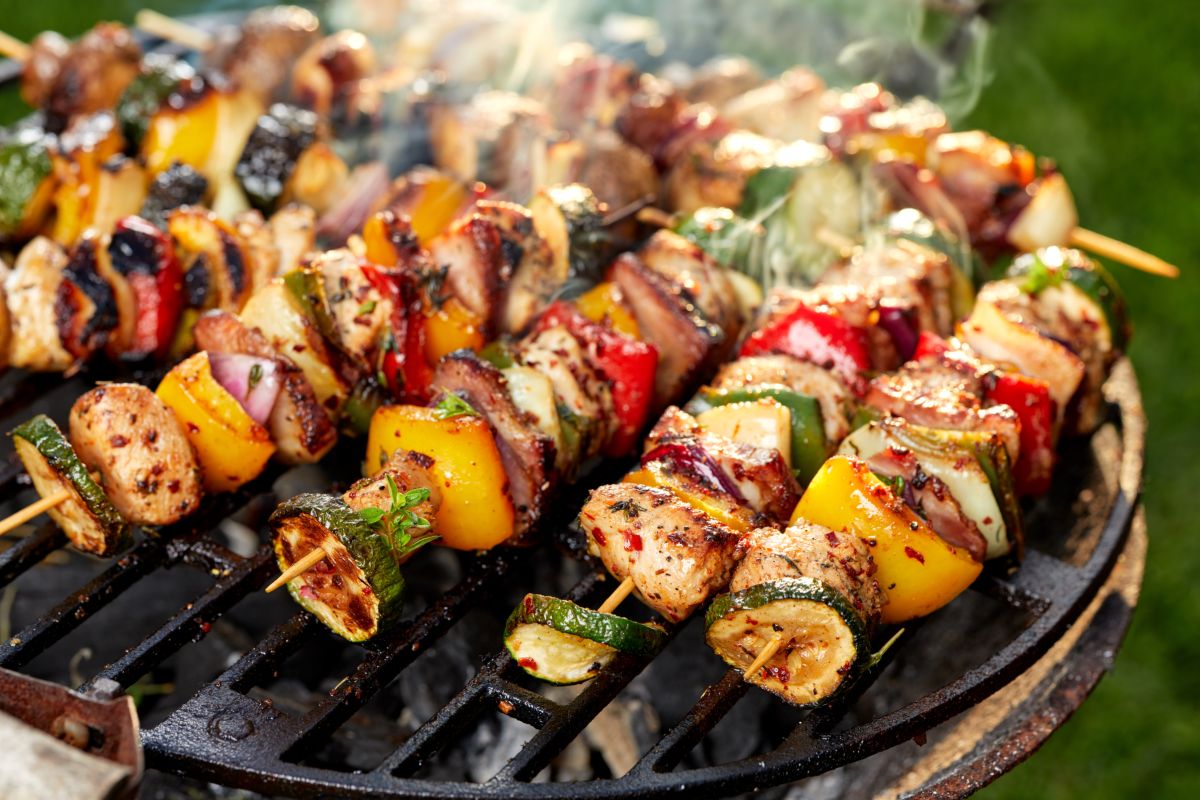 Some, such as kebabs, are more difficult since they are made up of meat and vegetables that could have different times. The time for the latter is usually 4 minutes per side , but make sure they are not too raw yet.
If you didn't buy them but made them yourself, make sure you didn't make too big pieces, and that you make them all the same size .
How to cook ribs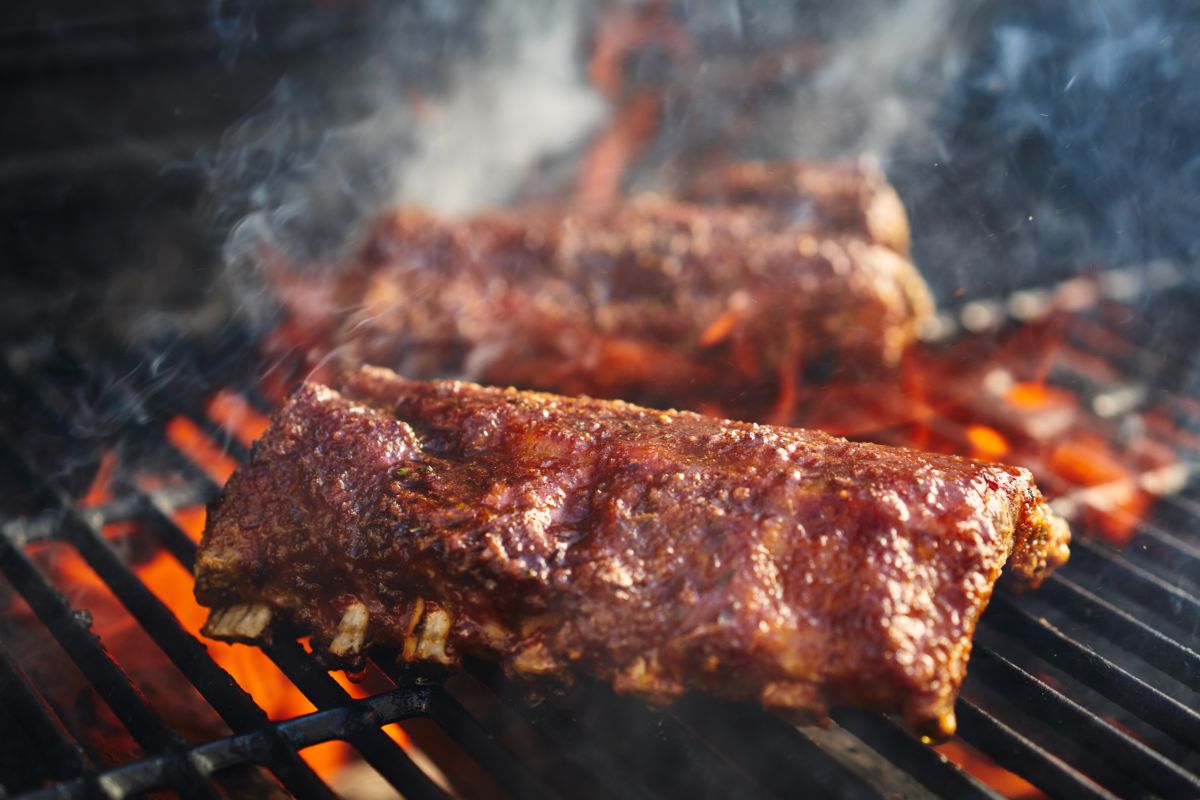 For the ribs, on the other hand, it will take about 20 minutes . If you want you can also brush them with barbecue sauce, which will make them even juicier. By the way, if you love this dish, we suggest you also try our wonderful baked ribs !
And sausages and salami?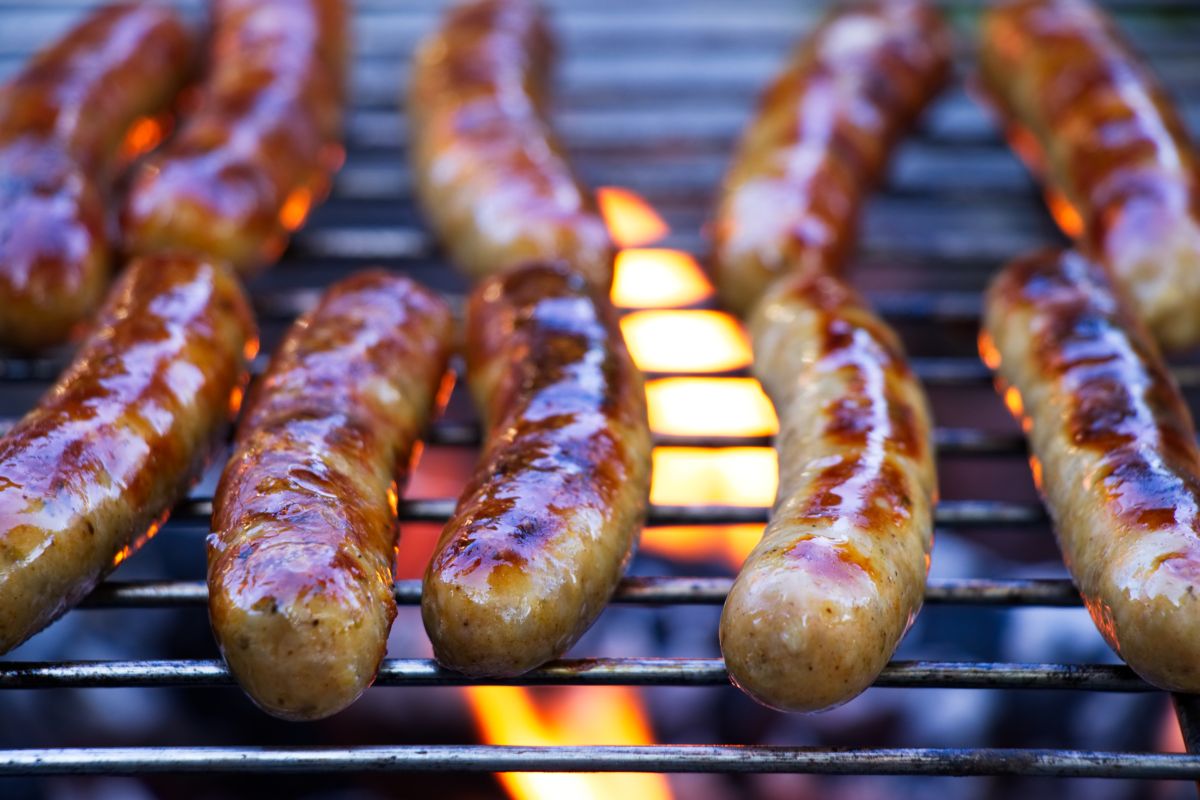 Finally, the sausages: prick them and cook them until they have taken on a nice dark colour. Here too, we are on 15 minutes .
The same times and advice also for salami , which however we advise you to cut in half.
Riproduzione riservata © - WT