How to make artichoke omelette: soft, fragrant and delicious!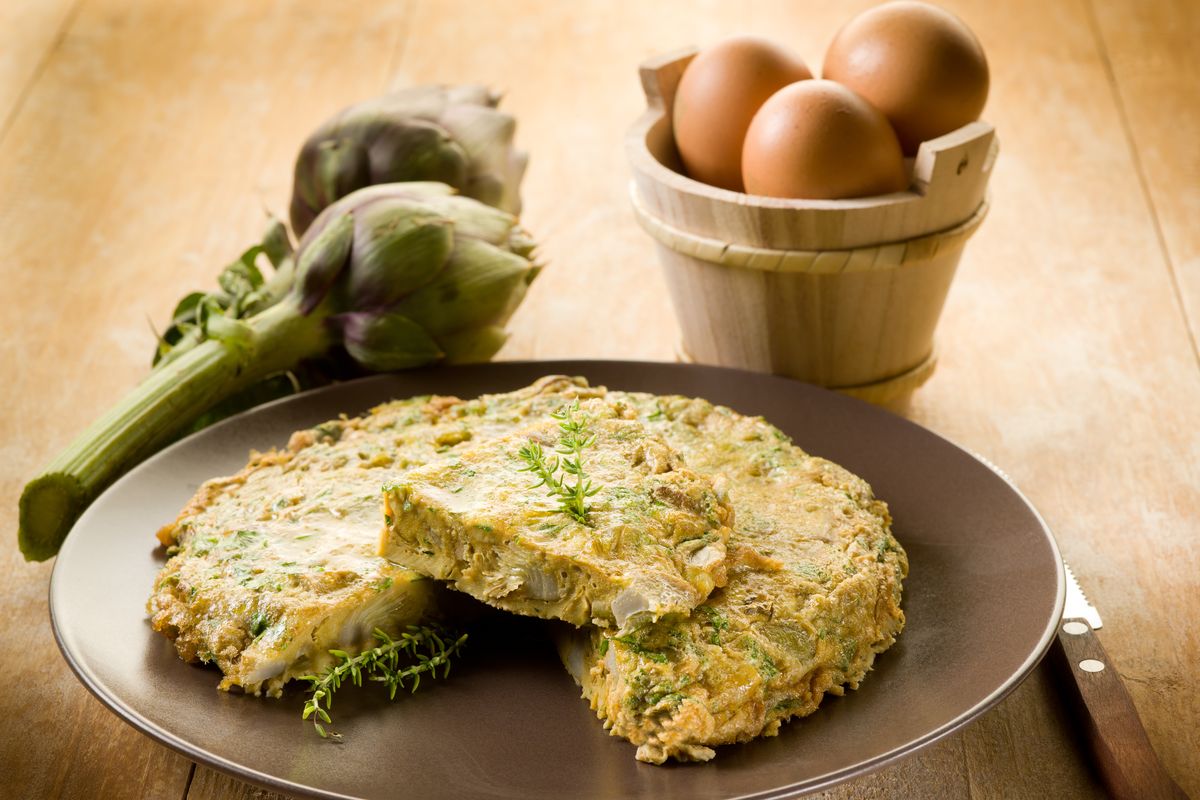 Artichoke omelette is a wonderful dish and perfect for any occasion: here is the simple recipe for this dream course!
The artichoke omelette certainly needs no introduction: it is a colourful, tasty and refined dish, which is perfect to be proposed in any context, from a Sunday brunch to a dinner with friends or family . Today we will see the classic recipe in a pan but you could also prepare the artichoke omelette in the oven, pouring the mixture into a pan instead of a pan. What are we waiting for? Let's get started now!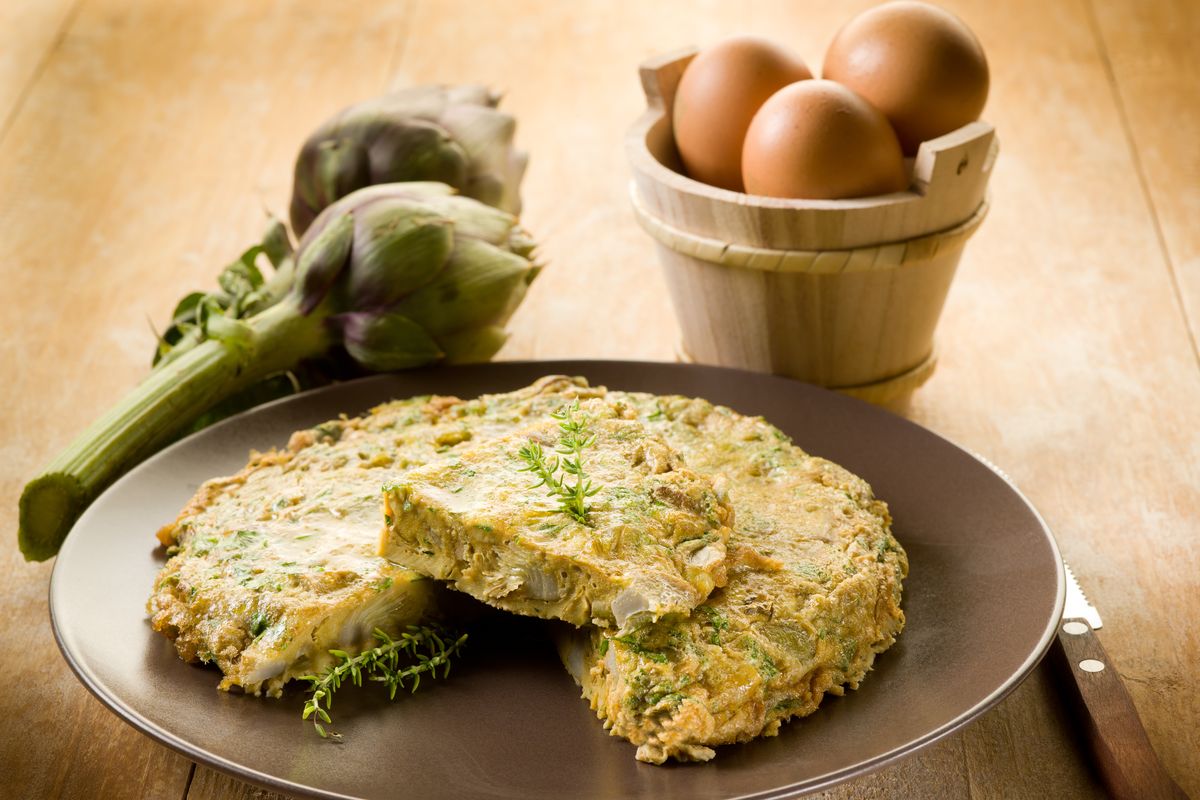 How to make an omelette with artichokes
First of all, start by cleaning the artichokes: work with a knife and your hands to remove all the external leaves , which would be too hard, the thorns and the internal beard. When you have obtained all the artichoke hearts, cut them coarsely. To prevent them from blackening, immerse them in a bowl of water with lemon.
Take a non-stick pan, heat a drizzle of extra virgin olive oil and add the garlic (1 unpeeled clove). At this point, cook the artichokes by adding salt and pepper, deglazing with the white wine and finally sautéing them with the parsley.
Meanwhile break the eggs , beat them with a fork and add salt, pepper and the cheese , finally pour the mixture into the pan with the artichokes.
After about ten minutes, start checking the cooking of the first side and, if ready, turn it over with the help of a plate.
When both sides are crispy, the omelette is ready! Enjoy your meal!
If you liked the recipe for the omelette with artichokes, discover the video of the preparation .

storage
This recipe is perfect when this vegetable is in season, which runs from the end of October to the beginning of May. We recommend keeping it for a maximum of 1 day in the refrigerator in a container with an airtight lid. We do not recommend freezing.
Riproduzione riservata © - WT