How to make candied ginger? All the tricks and the recipe to prepare it at home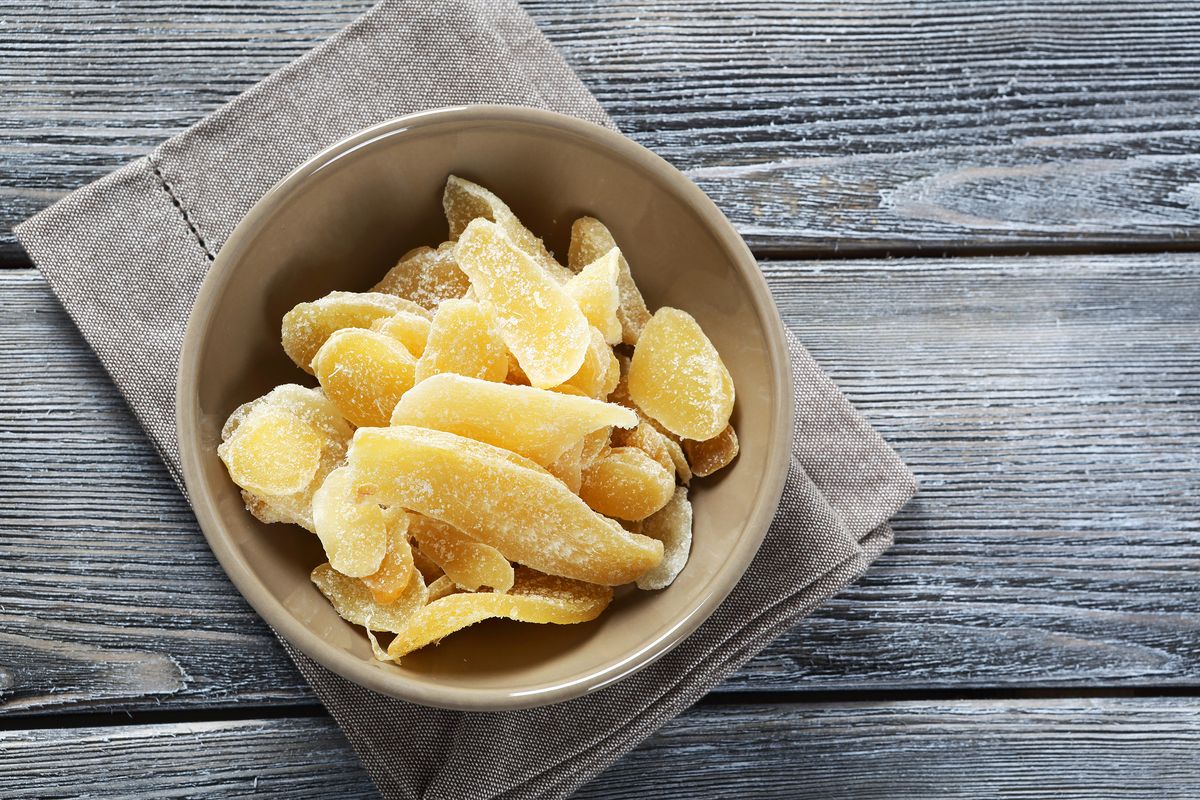 A delicious idea to flavor and make your desserts even more beautiful: here's how to make candied ginger to decorate desserts!
Homemade candied ginger is easy and fun and allows you to give an extra aromatic, fresh and sweet touch to a thousand desserts. You can use a "rain" of caramelized ginger to decorate frothy cupcakes, or to give a very simple lemon or chocolate glazed cake a refined allure; it is also perfect for adding the finishing touch to a dessert. In short, you can really indulge your imagination, replacing the ginger candies with the classic candied citron and orange.
In addition to being used to decorate desserts , it can also be eaten as it is, in chips. Among other things, the benefits of ginger are many: it is a natural digestive , has anti-inflammatory, antispasmodic properties and is also a stimulant.
Let's go to the stove to prepare it knowing, however, that the ratio between sugar and ginger is one to one: if you want to prepare more or less, adjust the quantities keeping the same proportion .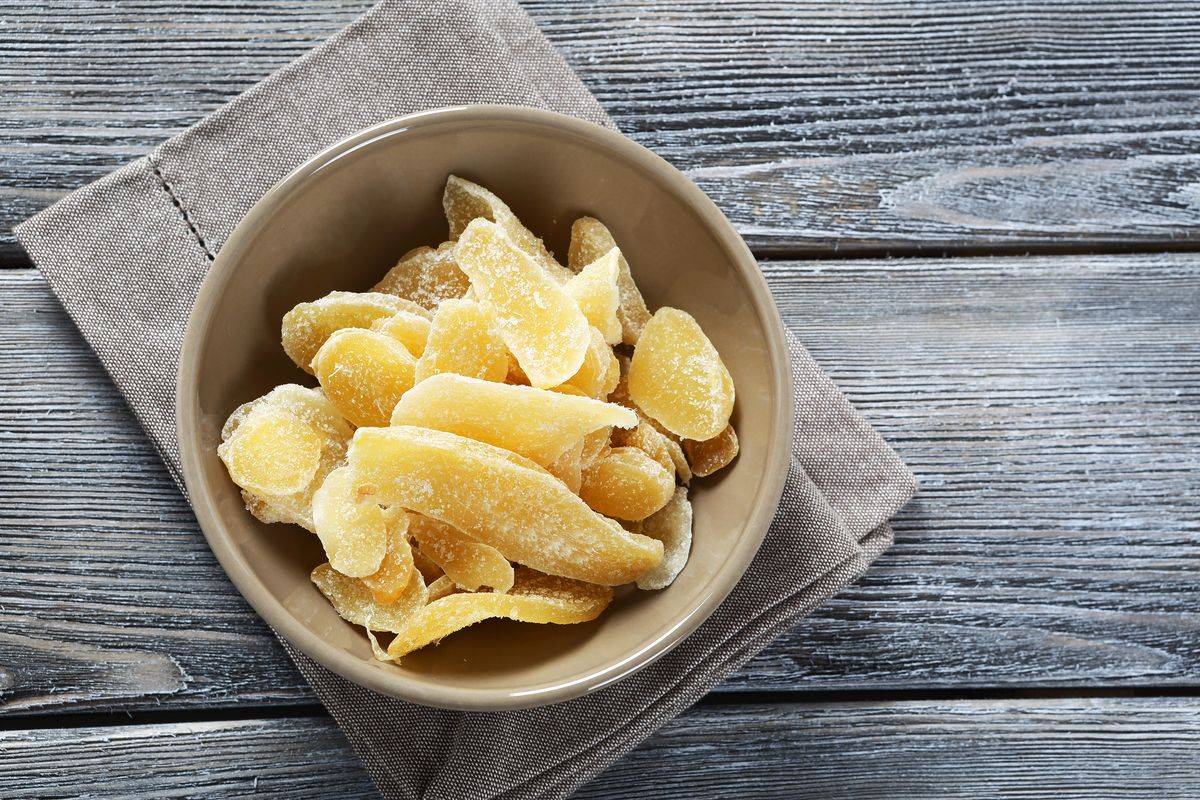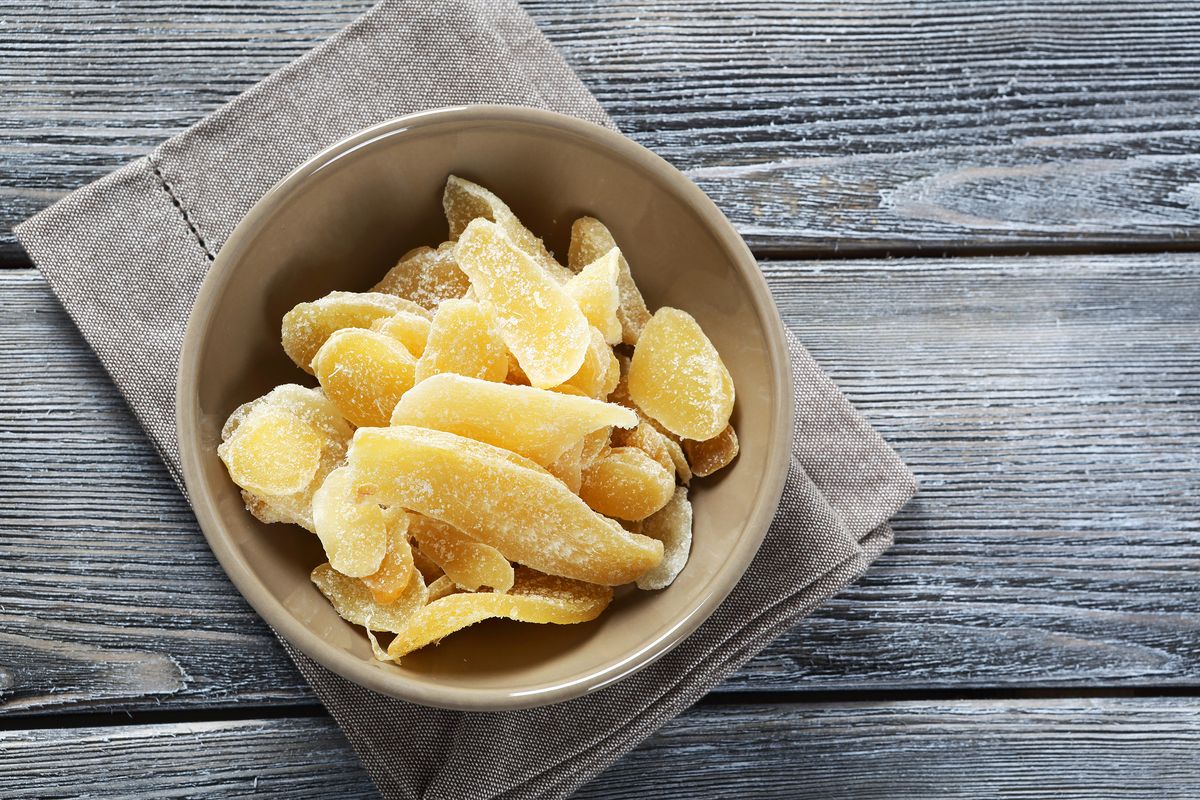 How to cook candied ginger
First clean the fresh ginger root thoroughly, scraping the peel off with a vegetable peeler. Cut it into thin slices, with a knife or mandolin.
Put the slices in a saucepan, cover them entirely with water and bring to the boil, letting them cook for 30-40 minutes until they are soft .
Drain the ginger slices and weigh them, then put them back in a saucepan, preferably non-stick, with the same weight of granulated sugar and enough water to cover them .
Leave to cook for another half hour to forty minutes, until well caramelised.
Drain and leave to cool on a sheet of parchment paper sprinkled with granulated sugar.
Once cold, add more sugar, close the oven paper in foil and shake the contents well.
Now put in a container and serve on the table.
You can use your chopped, candied ginger on desserts or eat it as it is .
How to store candied ginger
If you don't use it right away, it's important to store the ginger correctly : put it in glass jars for at most 1 month, in a cool, dry place, and you'll have no problems. Then place them away from direct sunlight in a cool, dry place.
How to use candied ginger
Caramelized ginger can be enjoyed on its own, you can always carry it with you (in resealable jars or sachets) and enjoy it as you would classic digestive sweets .
Also try covering it in chocolate and serving it at the end of a meal together with dried fruit: it is undoubtedly an original idea!
Fans of ginger recipes cannot fail to try the ginger and lemon infusion !
Riproduzione riservata © - WT