How to make Cantonese rice, photos and videos of the traditional Chinese recipe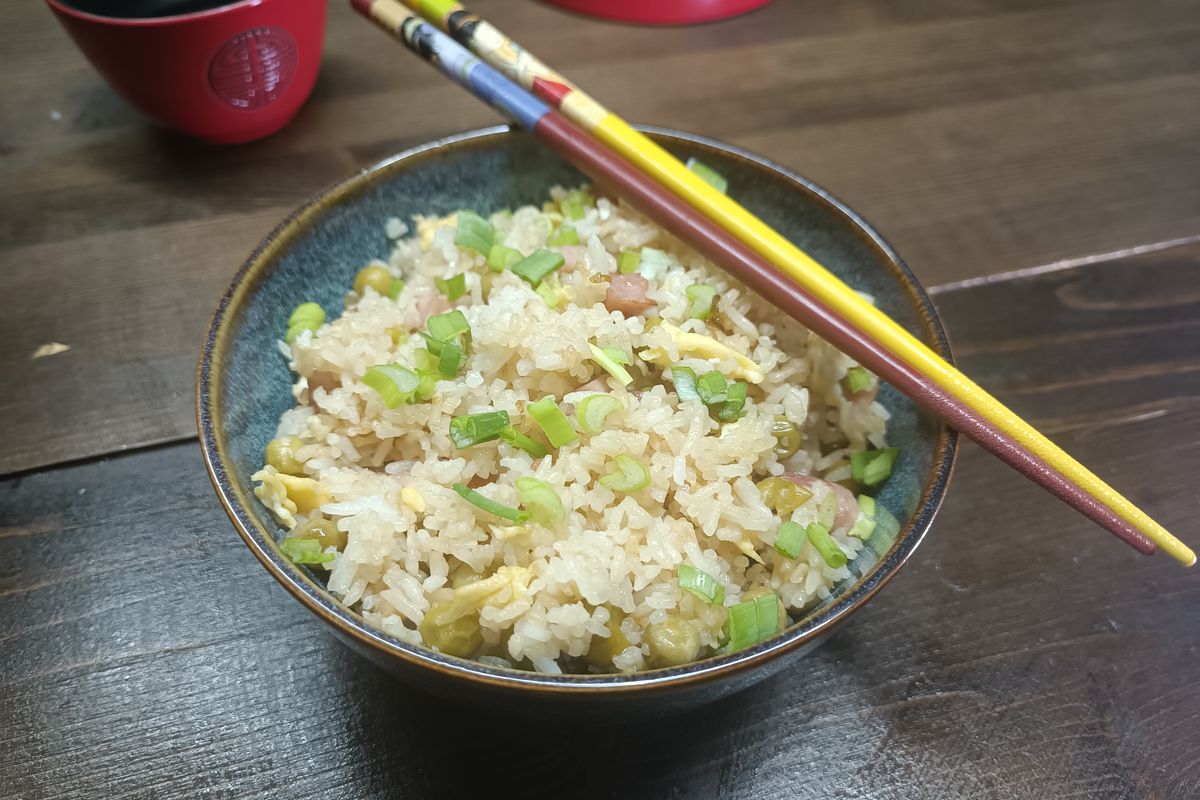 Chinese Cantonese rice is a colorful and tasty first course of the oriental tradition, perfect for any occasion.
Cantonese rice is a classic of Chinese cuisine that can be accompanied by many dishes, but if you want you can also enjoy it as an excellent first course. The rice to use is long-grain rice, and the best known and easiest to find is basmati (or Ribe quality). It requires a different cooking than usual, also because it has a lot of starch, and then we'll combine it with the classic ingredients that make up this dish according to tradition. Ready? So let's get started now!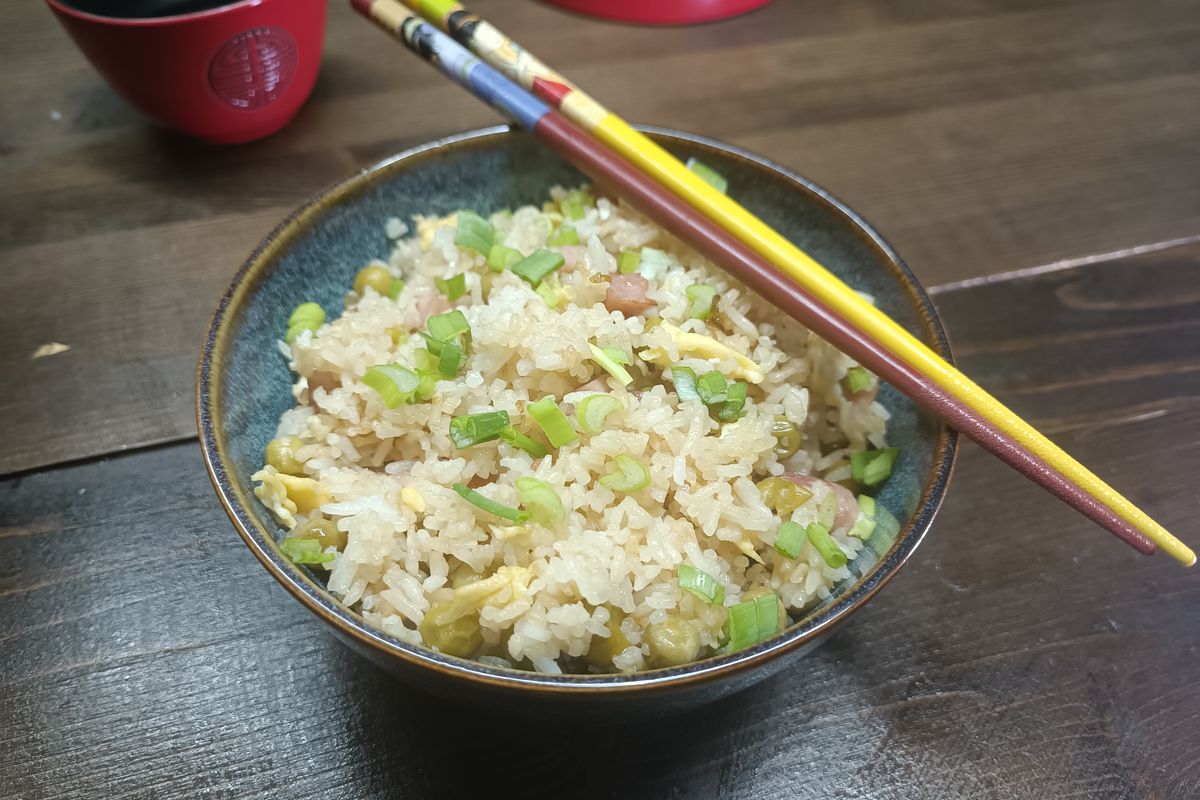 How to make Cantonese rice: original Chinese recipe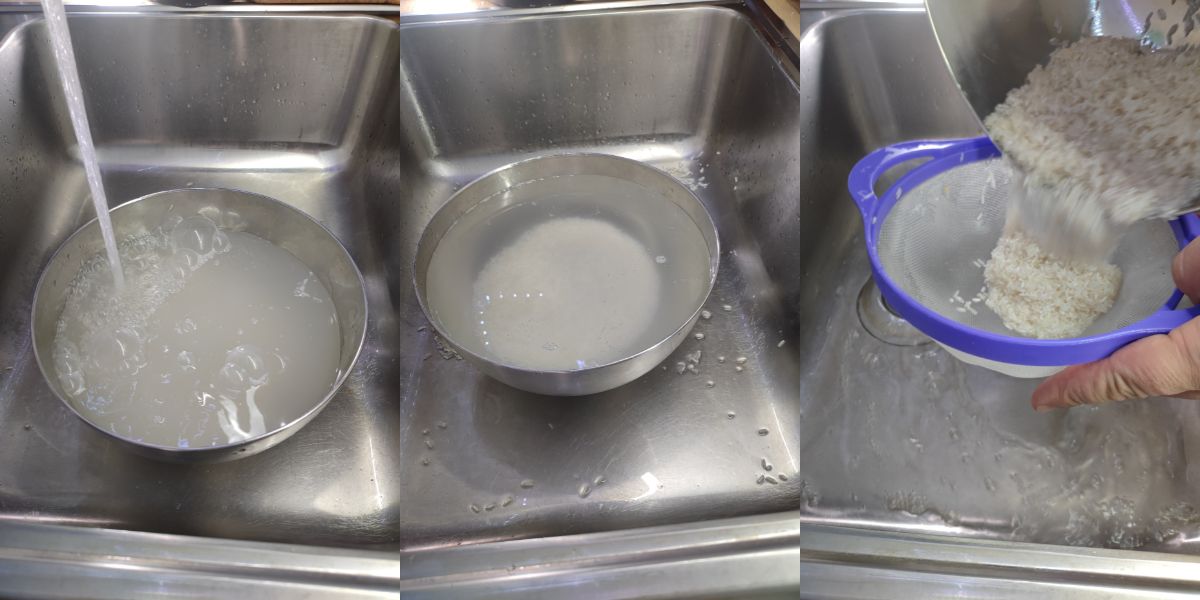 1. Rinse the basmati rice under running water until it is clear.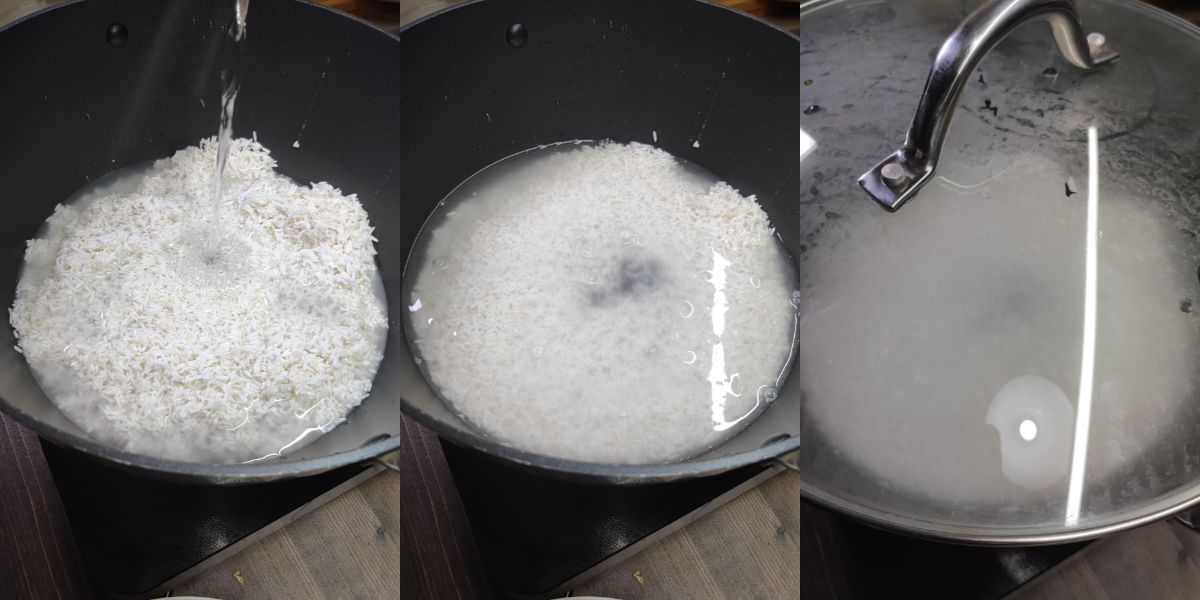 2. Pour it into a saucepan with about half a liter of cold water, bring to the boil , add salt and immediately lower the heat and cook for about 10 minutes with the lid on.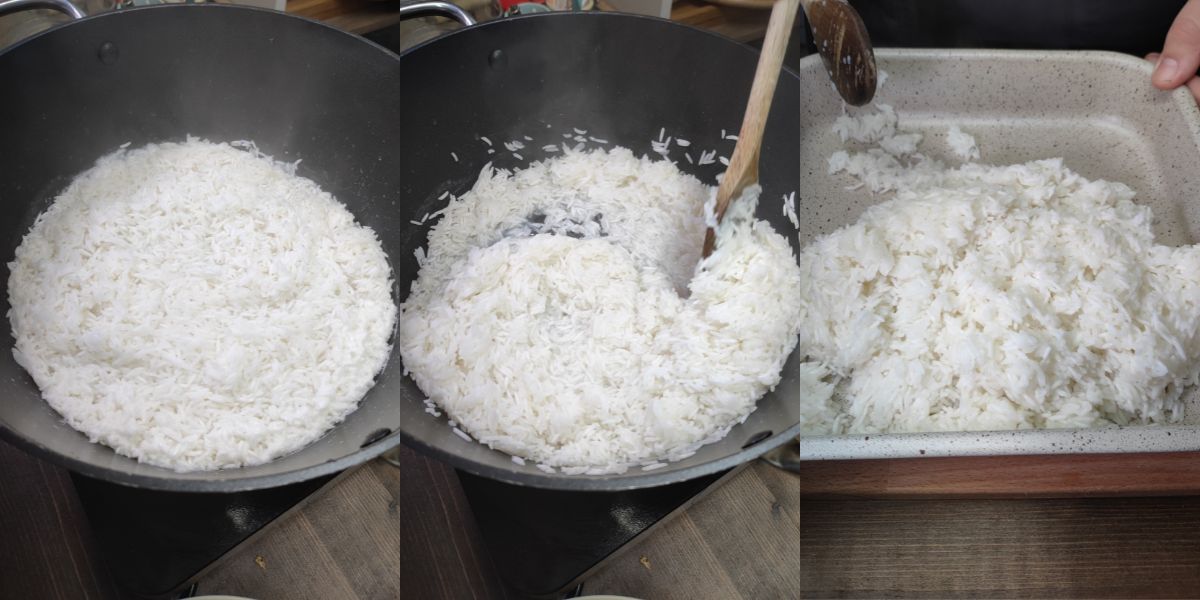 3. When the water is completely absorbed, the rice is cooked. Check, however, that it is al dente. Let it cool completely (to speed up the passage you can spread it in a pan). It is important to sauté it when cold , otherwise the grains will become excessively soft. You can cook it in advance and store it in the refrigerator.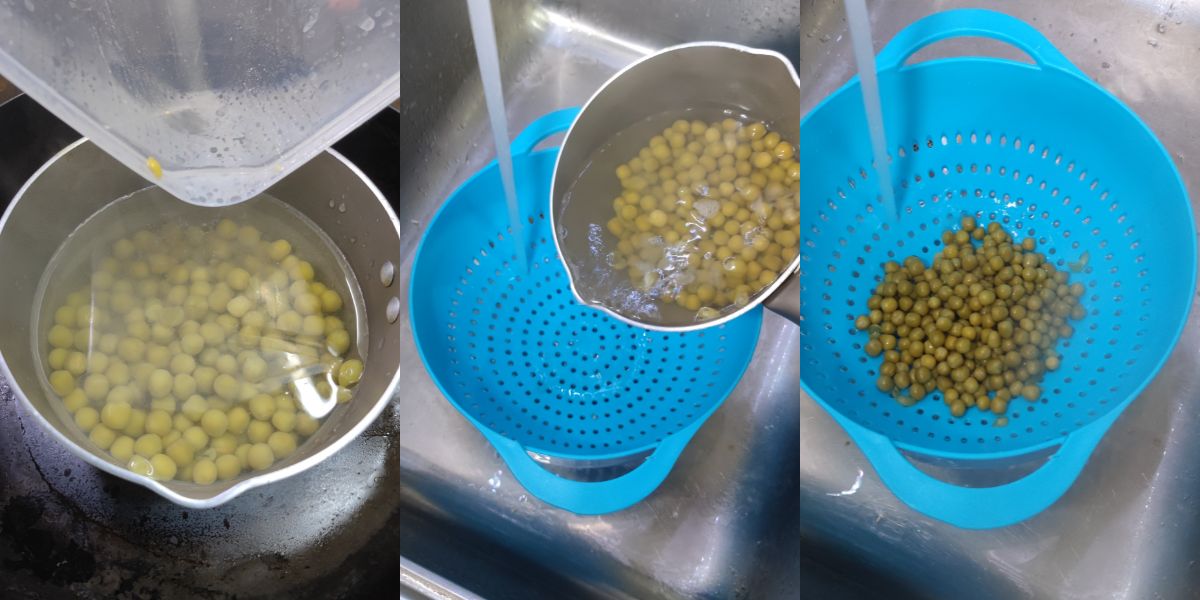 4. Now dedicate yourself to the seasoning. Put a saucepan full of lightly salted water on the fire and, when it boils, throw in the peas . Cook them for 6-7 minutes, cool them under running water, drain and set aside.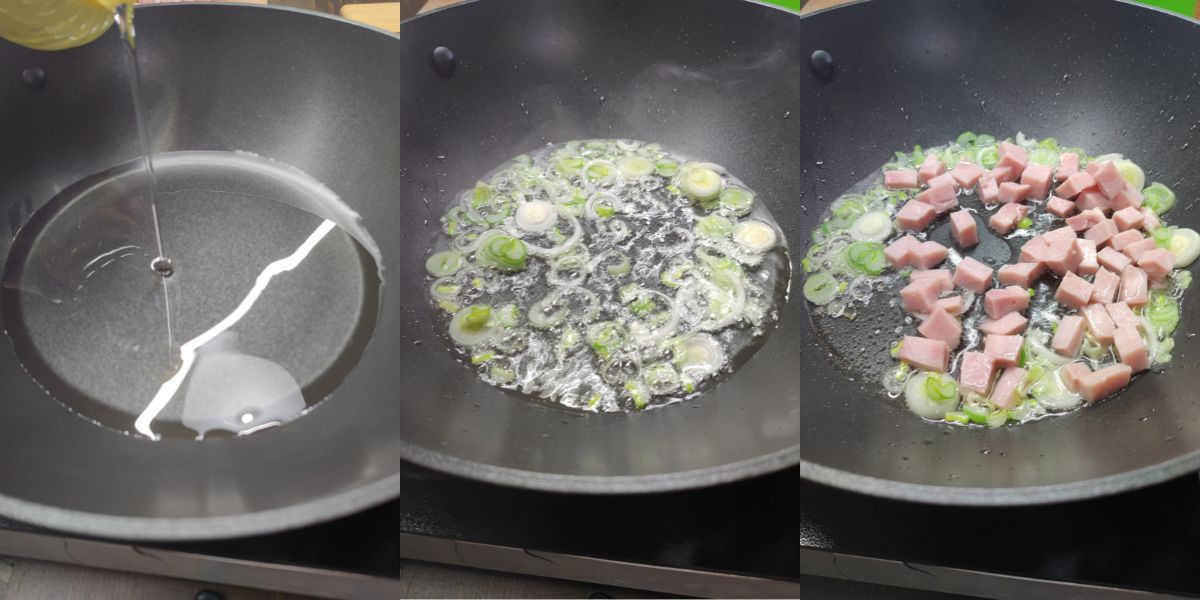 5. Now take the wok , originally used for this recipe, or a frying pan. Pour in a generous drizzle of seed oil, the chopped spring onion and the diced cooked ham . Saute stirring often for three minutes and then put everything in a bowl .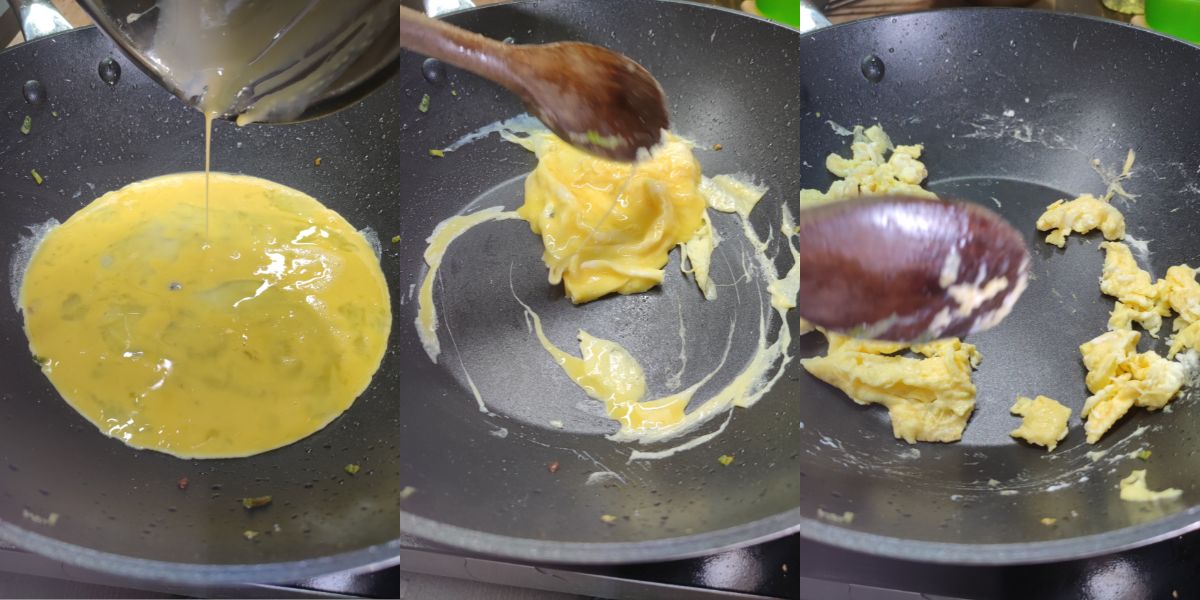 6. Beat the eggs lightly, put the same pan back on the heat and pour them into it. Cook for a few minutes, stirring with a wooden spoon to tear up the omelette and set the latter aside as well.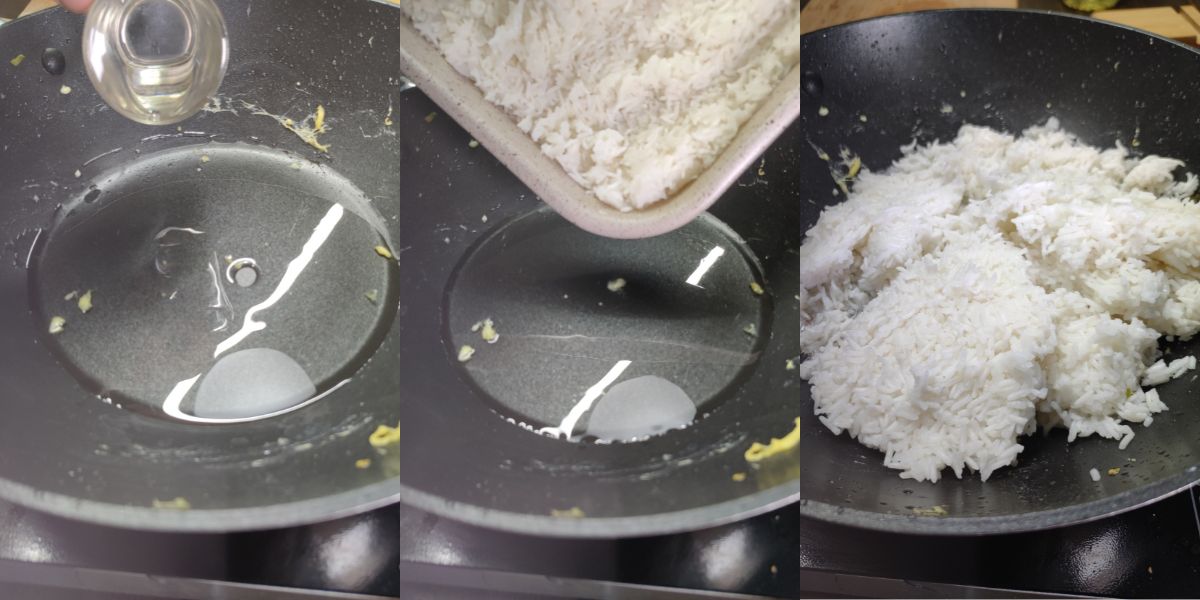 7. Pour about 20 ml of oil into the same pan, without cleaning it . When it sizzles, add the very cold rice and fry it for 2-3 minutes, turning it often, until it is toasty.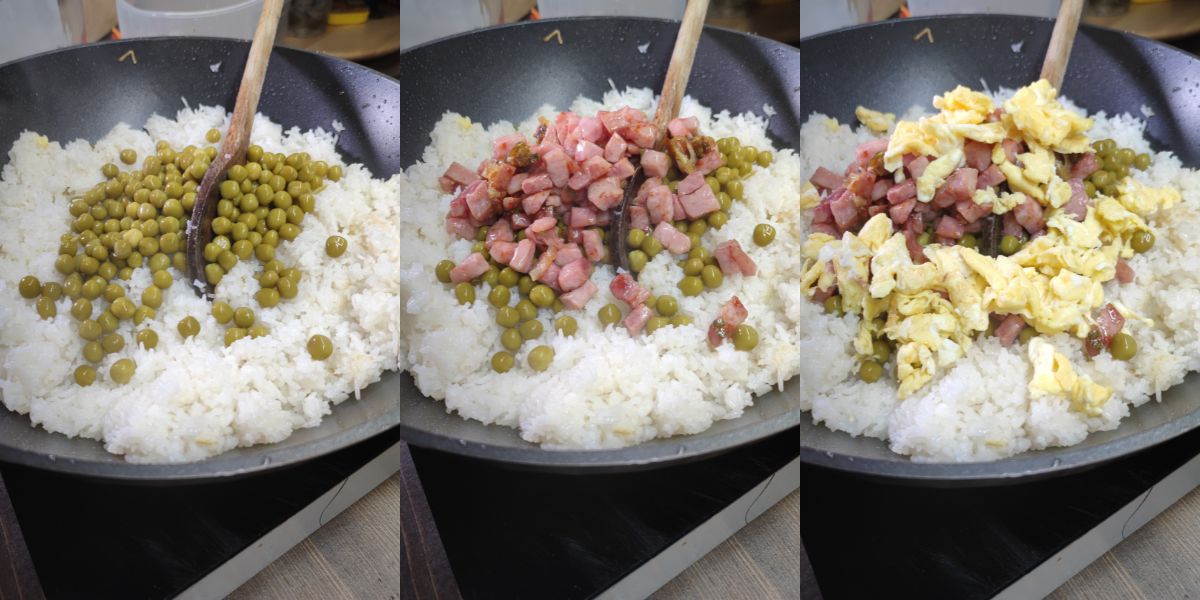 8. Pour all the ingredients you have already cooked into the pan and cook for another minute.
If you like, add some soy sauce and serve.
Did you like this dish? Then you must absolutely try all our recipes with rice !
storage
We recommend keeping the Chinese rice for a maximum of 1-2 days in the fridge , well covered in transparent film. We do not recommend freezing in the freezer.
Riproduzione riservata © - WT