How to make cauliflower puree, the recipe for a creamy side dish different from the usual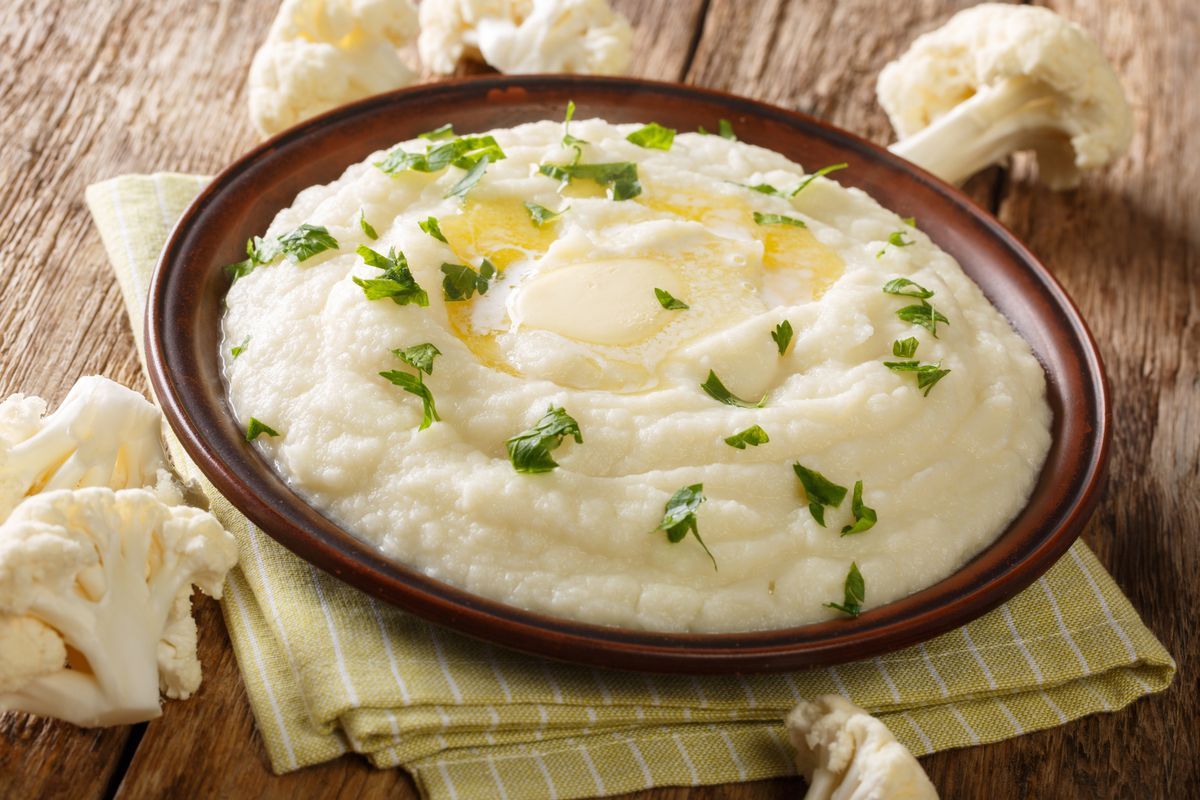 The cauliflower purée is a typical side dish for Thanksgiving: a velvety cream with a truly enveloping flavor.
The mashed cauliflower is the ideal side dish to accompany main courses in autumn and winter: thanks to the mix with potatoes you can make a really tasty dish. If you want to make it even more inviting, you can try baking it in the oven. Cauliflower is a typical winter vegetable and is a vegetable whose properties are good for health and diet , thanks to its low calories.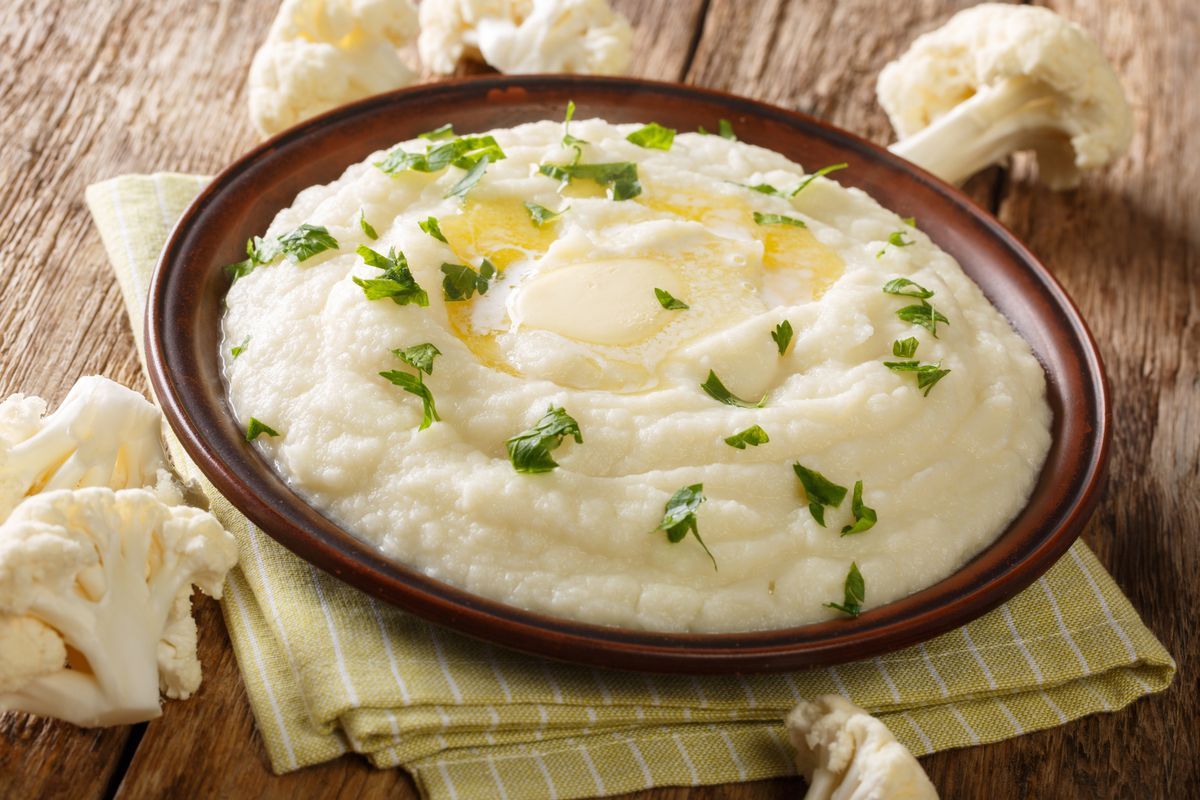 Preparation of the cauliflower puree
To prepare your cauliflower puree, start by cleaning the vegetables: for the cauliflower you have to remove the outer leaves with the help of a small knife and cut the core. Then detach the tops by pulling them off with your hands or making a small incision at the base. Wash them well under running water and then place them on a clean towel to dry.
Take the potatoes and peel them, cut them in half and then in quarters again.
Boil the cauliflowers in a pot with salted water for about 10-15 minutes (until they are soft and easily pierced with a fork).
Do the same thing with the potatoes, in this case it will take at least 30 minutes but a lot depends on the size of the tubers.
Once the basic ingredients are ready, blend the cauliflowers and mash the potatoes with a potato masher. Combine them in a bowl and mix well.
Now put the vegetable cream in a saucepan and bring it to the fire, with a knob of butter so that it does not stick to the bottom. Gently mix and slowly add the other ingredients: butter, grated cheese, nutmeg to taste and milk until you get the consistency you prefer for your puree.
Finally, season with salt and pepper and bring to the table. For a scenographic presentation you can also add another small piece of butter in the center of the plate.
This recipe is delicious, even the most skeptical will have to change their mind. Bring it to the table with another classic like stew !
storage
We recommend keeping this easy side dish in the fridge for a maximum of 2-3 days and in a special container with a lid. We do not recommend freezing in the freezer.
Riproduzione riservata © - WT