How to make chocolate mousse, an unmissable spoon dessert!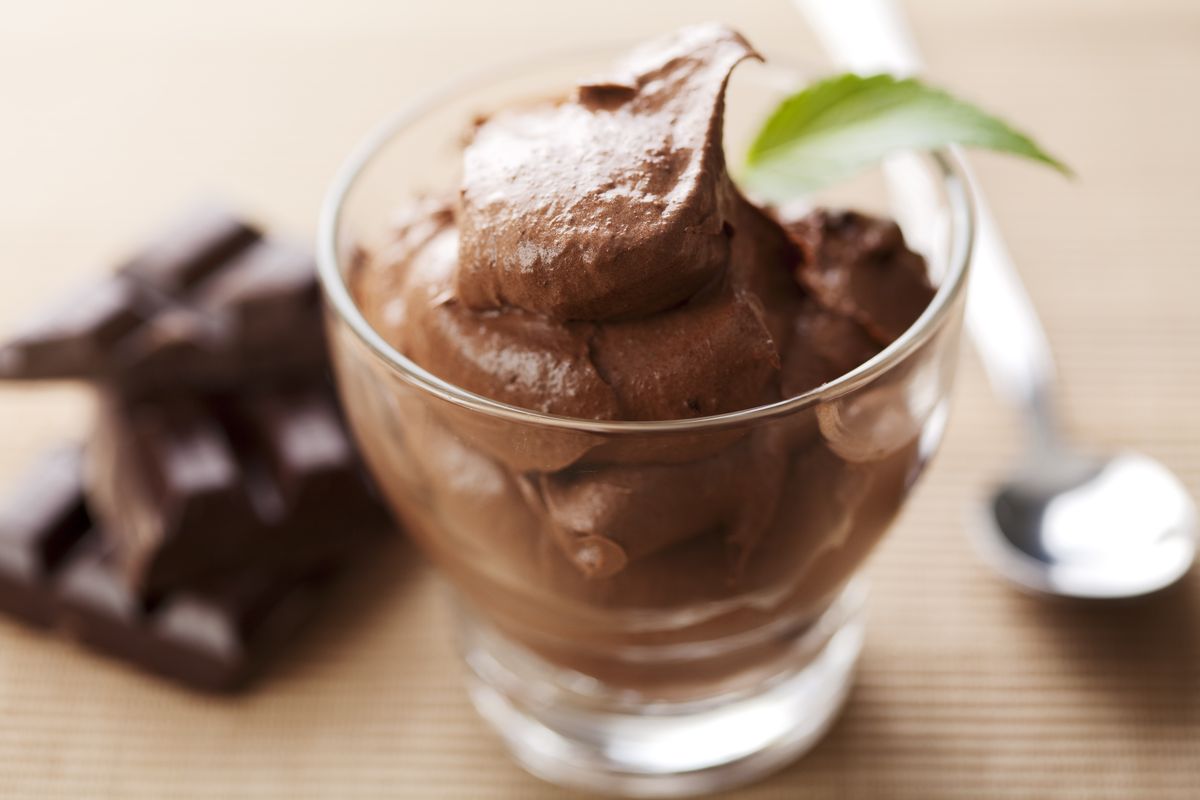 A real treat for the palate, in the spoon dessert par excellence: here is all the goodness and creaminess of the chocolate mousse.
Summer or winter, resisting chocolate mousse is truly impossible. Greedy and delicious, it lends itself to any occasion: served as a dessert or eaten as a snack, it is certainly not loved only by children! The recipe is based on a good dark chocolate : the better it is, the greater the yield of your mousse. Ready ? It's really a quick and easy treat: let's get started!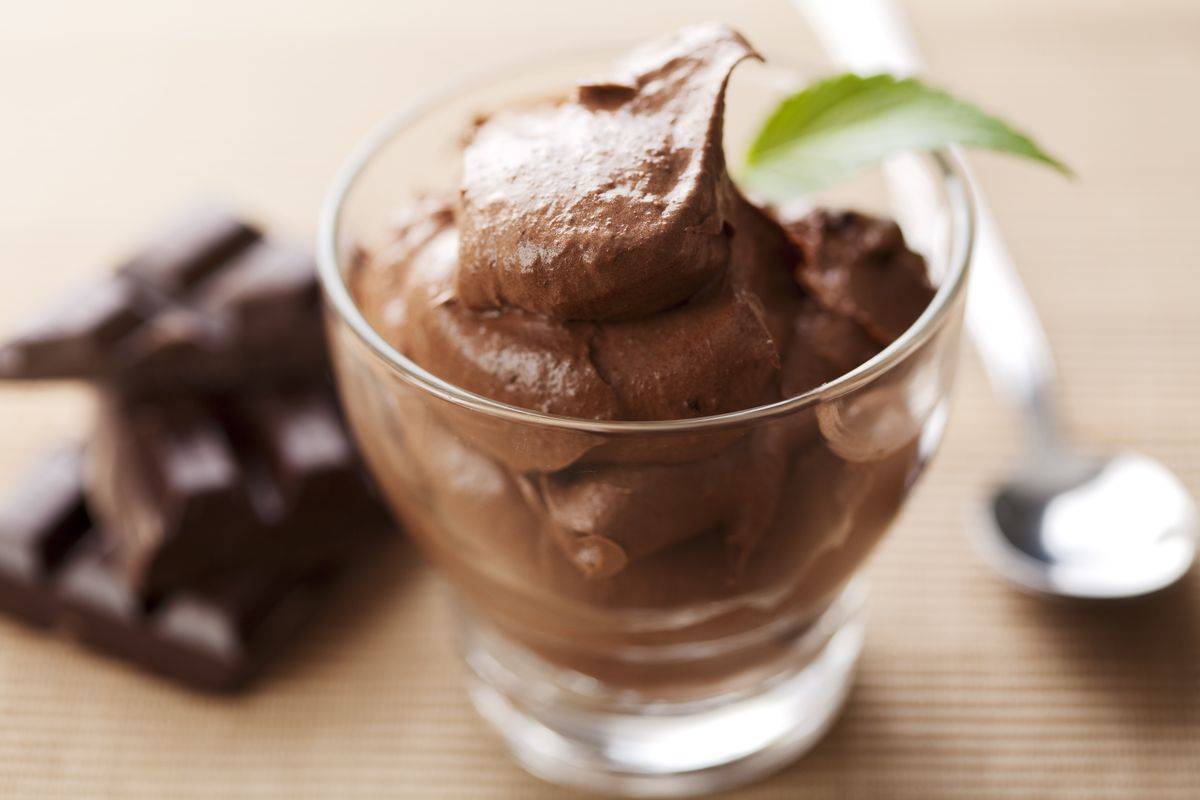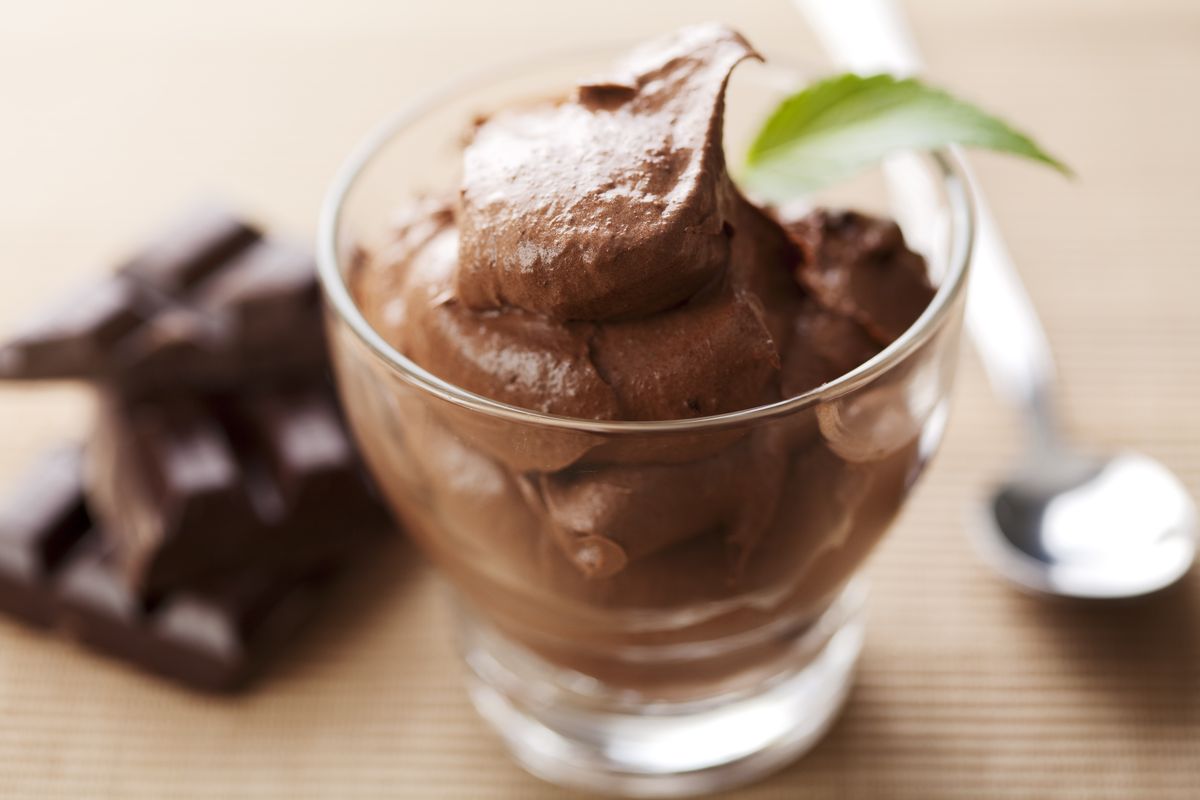 Preparation of the chocolate mousse
Chop the dark chocolate and pour it into a very large container because that's where you'll work the rest of the ingredients.
Heat 100 ml of liquid fresh cream until it is almost boiling, then pour it entirely into the bowl with the chocolate and mix well until you obtain a smooth cream without lumps.
Whip the remaining cream until stiff and add the icing sugar.
Now you can act in two ways: to obtain a creamier dark chocolate mousse, add the whipped cream to the bowl with the chocolate (which will now be at room temperature). Add the cream a little at a time and mix carefully from bottom to top so as not to disassemble it.
The other method, to obtain a more frothy mousse, is to add the chocolate with the cream to the bowl with the whipped cream, reactivate the electric whisk and proceed until the whole mixture is well whipped.
Now cover the container with food contact film and transfer everything to the refrigerator for at least two hours .
After the necessary time you will need a sac-à-poche with a starry nozzle if you want to serve the chocolate mousse in special glasses .
Chocolate mousse with pâte à bombe
You can also make a chocolate mousse with eggs, in this case you will only need the yolks. But let's see better how to make it at home:
To prepare it, follow the directions for making pâte à bombe .
Add it to the chocolate when it is still hot, mix well to melt it completely.
Then add the cream made with the whipped cream until stiff.
Let it rest in the fridge and then serve it.
How about trying all our spoon desserts too?
storage
Keep your chocolate mousse in the fridge for about 2/3 days : cover it with plastic wrap to prevent an annoying crust from forming.
Riproduzione riservata © - WT