How to make courgette flower fritters?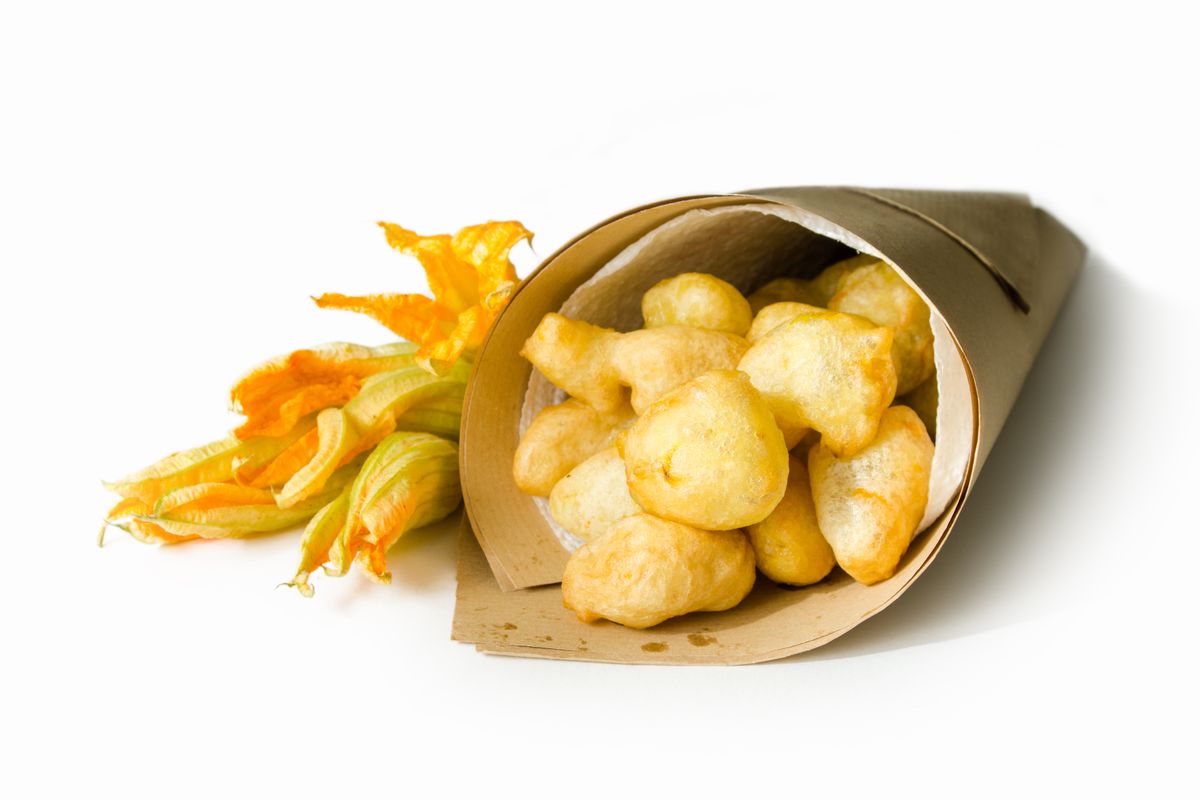 A zucchini flower pancake leads to another: preparing them is really simple, let's find out together how with our recipe!
When spring arrives and therefore also the courgette flowers, it is really impossible to resist. Cooking pancakes with courgette flowers every time is a time of celebration. It seems incredible how by combining such simple ingredients you can create a delicious appetizer loved by everyone. Yes, because basically to prepare these pancakes all you need is flour, a pinch of yeast and beer (or sparkling water). This is a typical Campania preparation: frying sciurilli , the dialect name for courgette flowers, is a must for those who love fried food.
The choice is yours whether to accompany the courgette flower pancake with a squeeze of lemon and a green salad, or with yogurt sauce!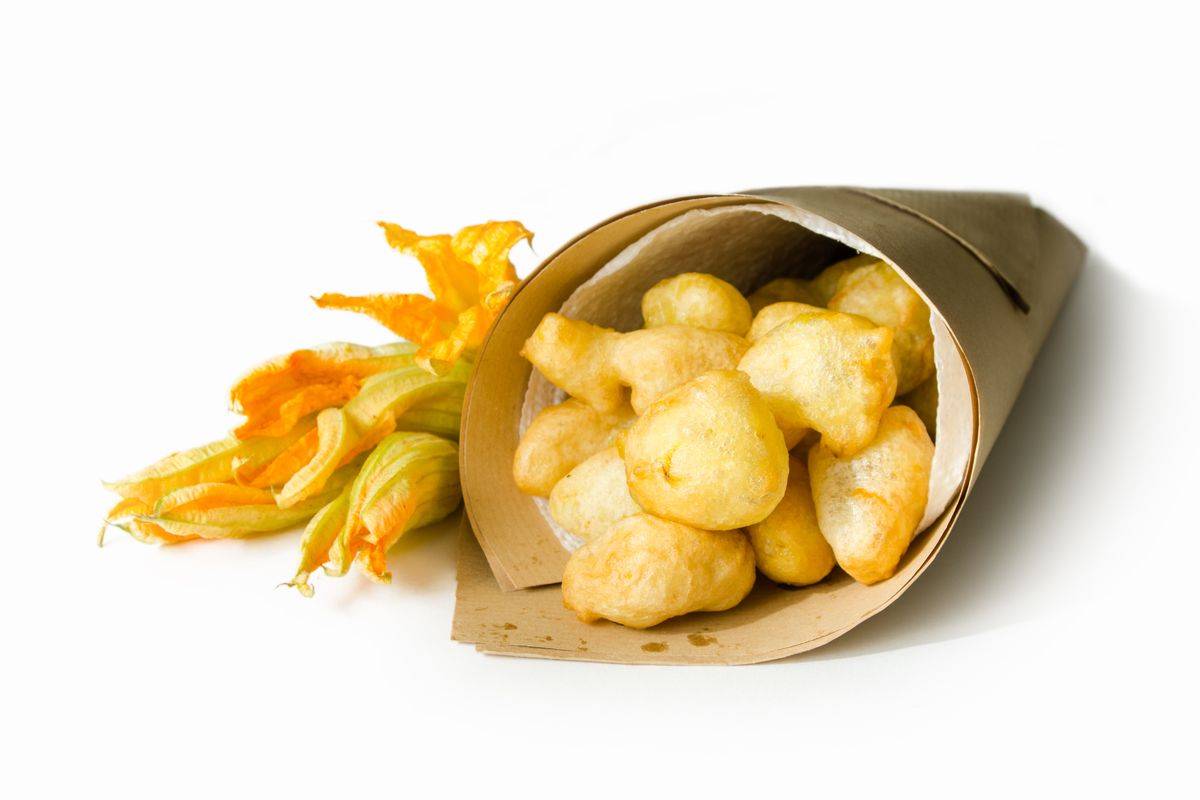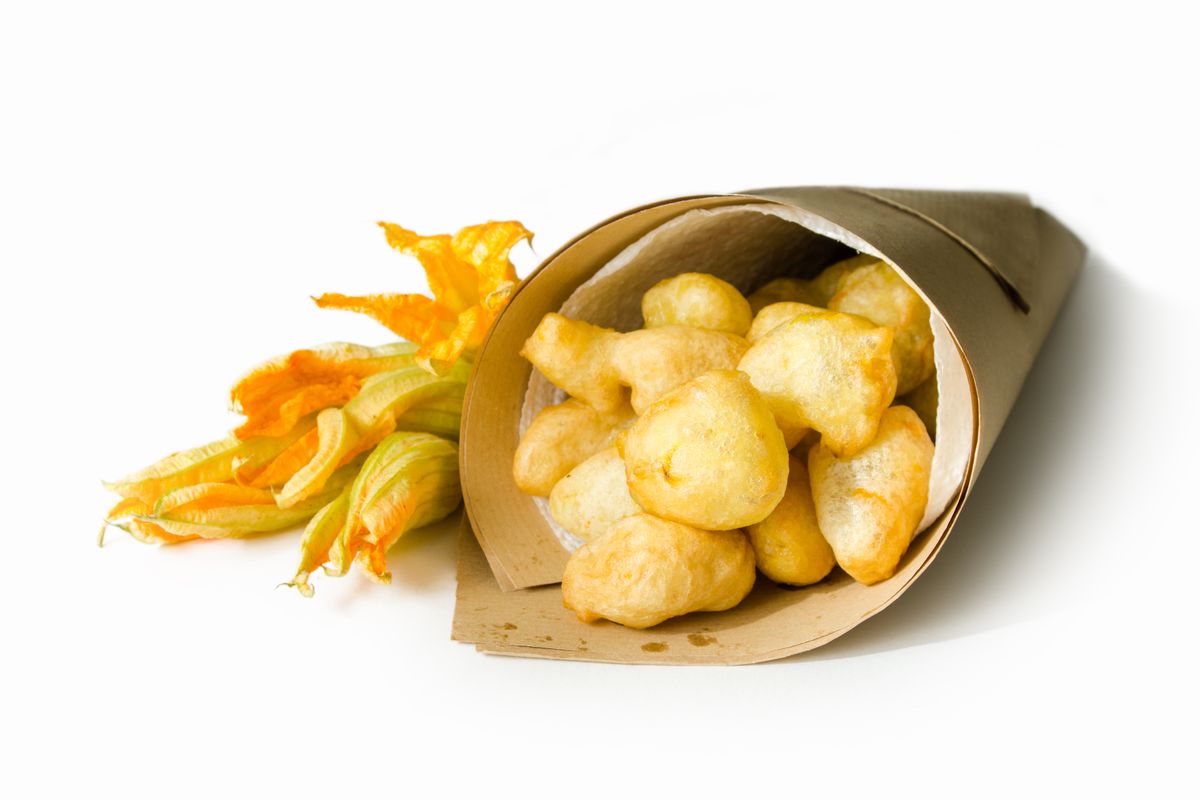 How to prepare pancakes with courgette flowers
Put the flour and egg in a bowl, then add the water in which you have already dissolved the yeast . Mix well with a whisk to obtain a fluid and smooth batter.
Clean the courgette flowers first by removing the central pistil which would give the dish a bitter taste, then the stem. Then cut them into julienne strips and add them to the flour and beer batter. Mix everything quickly, cover the bowl with plastic wrap and let it rise for about 2 hours.
In a large pan, preferably iron, heat plenty of seed oil for frying.
With the help of two spoons , let small portions of dough fall into the boiling oil. You will notice that in a short time they will tend to swell. Turn them from time to time to obtain an even browning, then drain them with a slotted spoon on absorbent paper, in order to remove the excess grease.
Serve hot freshly made with a pinch of salt and a squeeze of lemon.
If you liked the recipe for courgette flower fritters, check out the video of the preparation.
Also try all our recipes with courgette flowers : a real treat! And if you want, take a look at our recipes and holds !
Advice
To make the batter more appetizing, you can add Parmesan cheese to the flour or, if you prefer, a stronger taste of pecorino too. Alternatively, they also give an extra touch of aromatic herbs.
storage
It is advisable to consume this dish immediately, which would otherwise lose its taste and fragrance.
Riproduzione riservata © - WT