How to make crepes: the simple video recipe for making the neutral dough (and some tasty inspiration)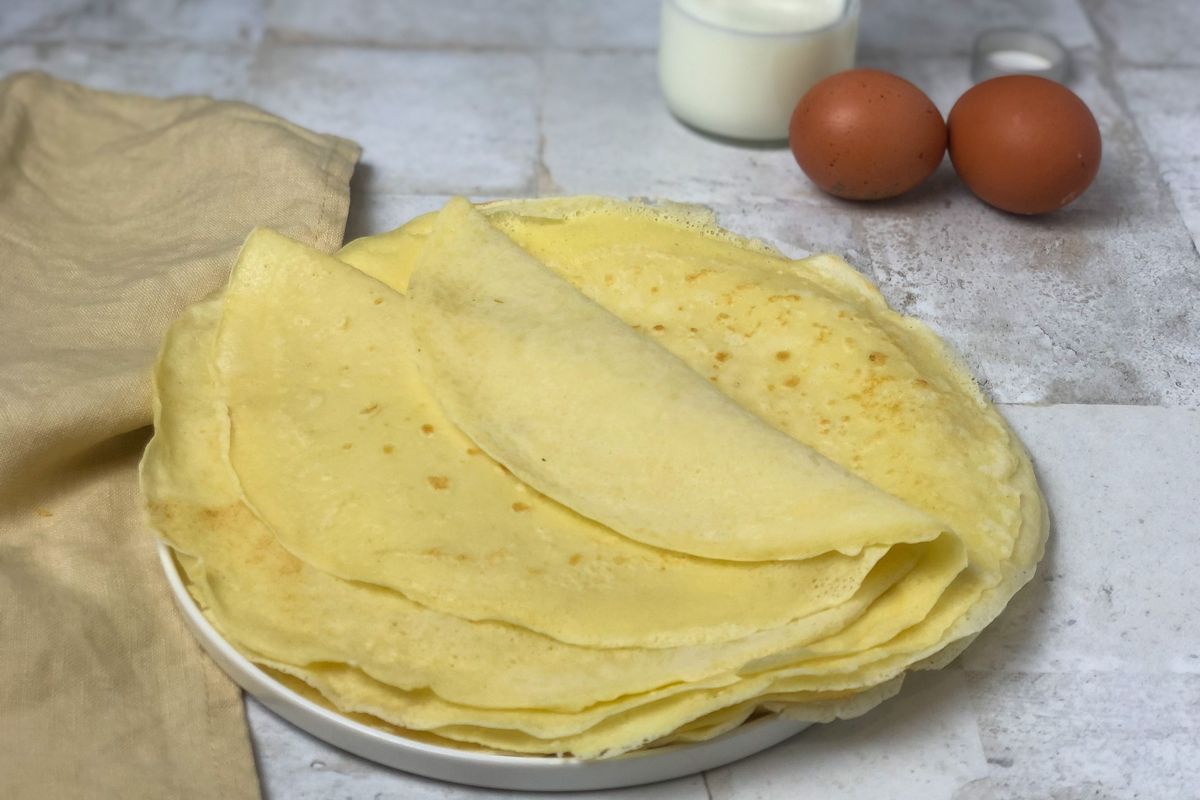 How to make crepes: sweet or savory, the one of French origin is a delicious recipe for all palates.
Ready for an amazing recipe? Today we are preparing homemade crepes, a delicious and loved snack that can be easily prepared with a few small tricks. Did you know that crepe batter is neutral and is good for both savory and sweet ingredients? Yes, that's right: the dough we recommend is therefore suitable for both savory and sweet crepes. Once ready you can fill them with the ingredients you like best.
In short, without further ado, let's go straight to the kitchen to make wonderful crepes: the basic recipe, the procedure and all the ingredients for the crepes will have no more secrets for you!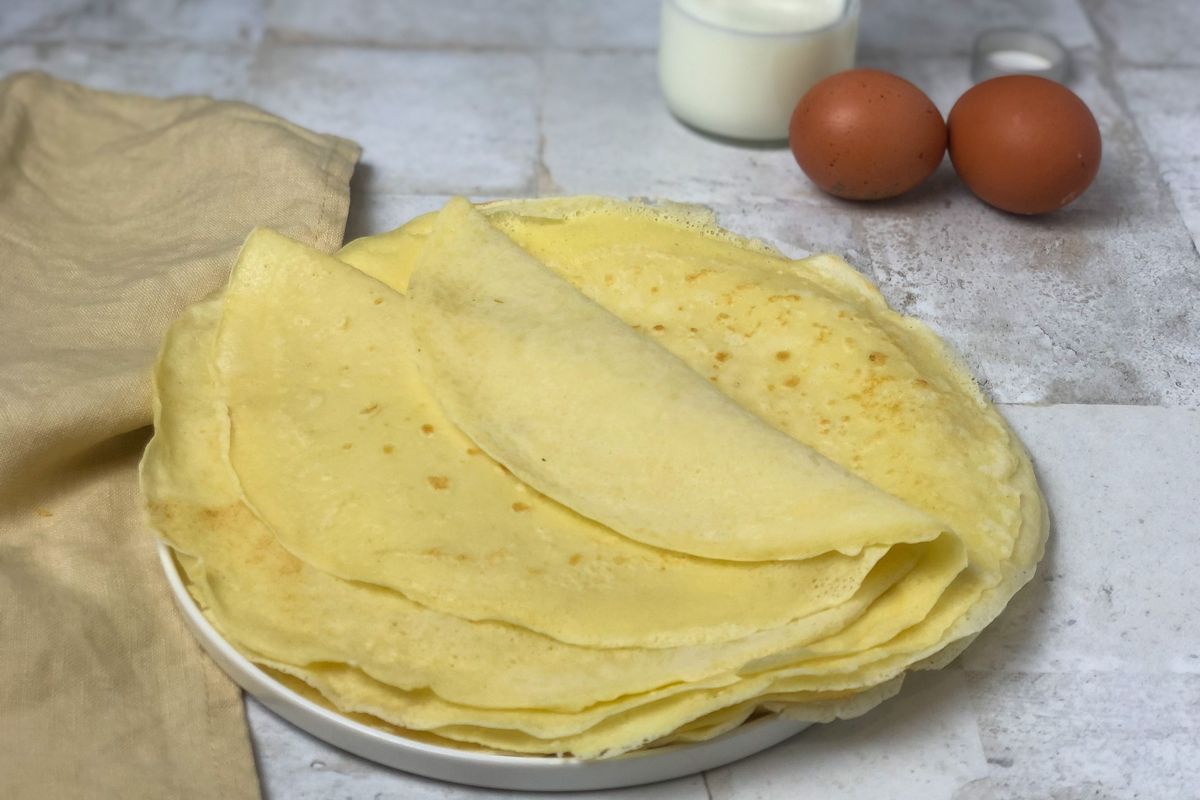 How to make crepes: basic recipe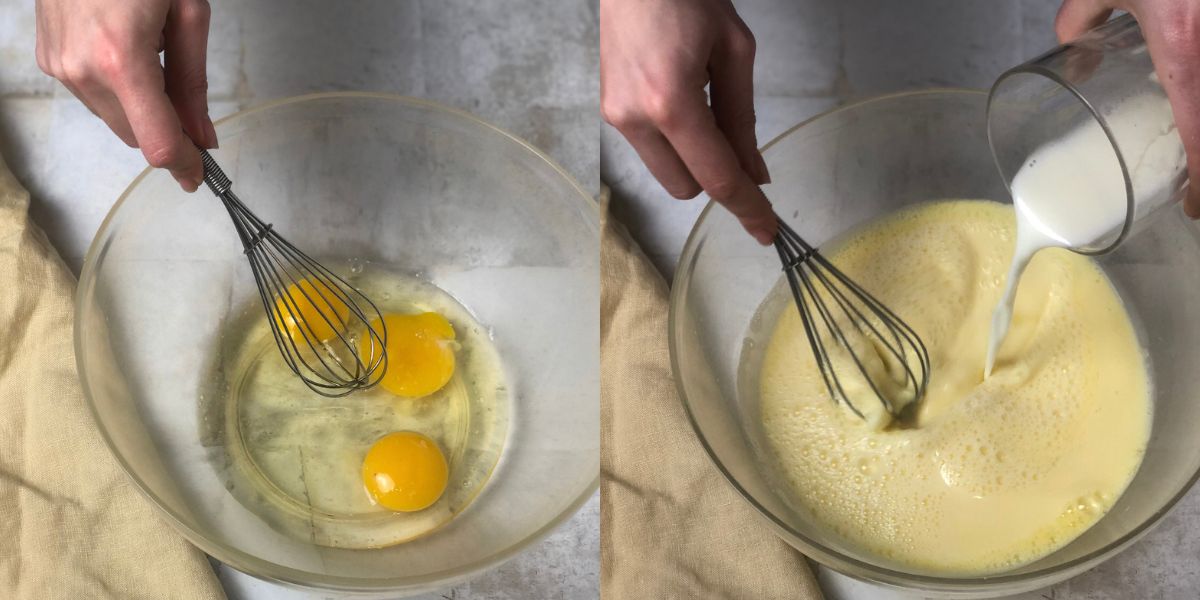 1. Take a large bowl and beat the eggs with a pinch of salt with a whisk. Gradually add the milk and mix continuously until the ingredients are perfectly blended.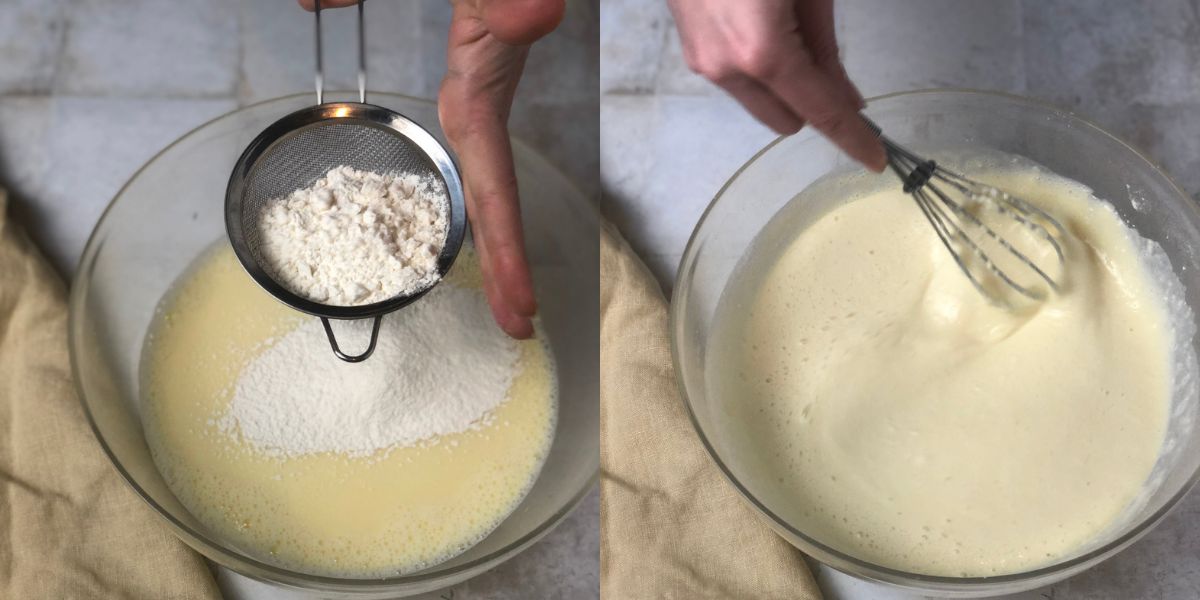 2. This is where flour comes into play. For a perfect mixture for crepes, add it a little at a time, sieving it carefully, so as not to form any lumps. Incorporate everything well. A tip: don't beat the mixture too much, otherwise you will incorporate too much air and bubbles will form during cooking which will make the crepes curl!
3. Once the batter is ready, leave it in the fridge to rest for half an hour, covered with a sheet of transparent film.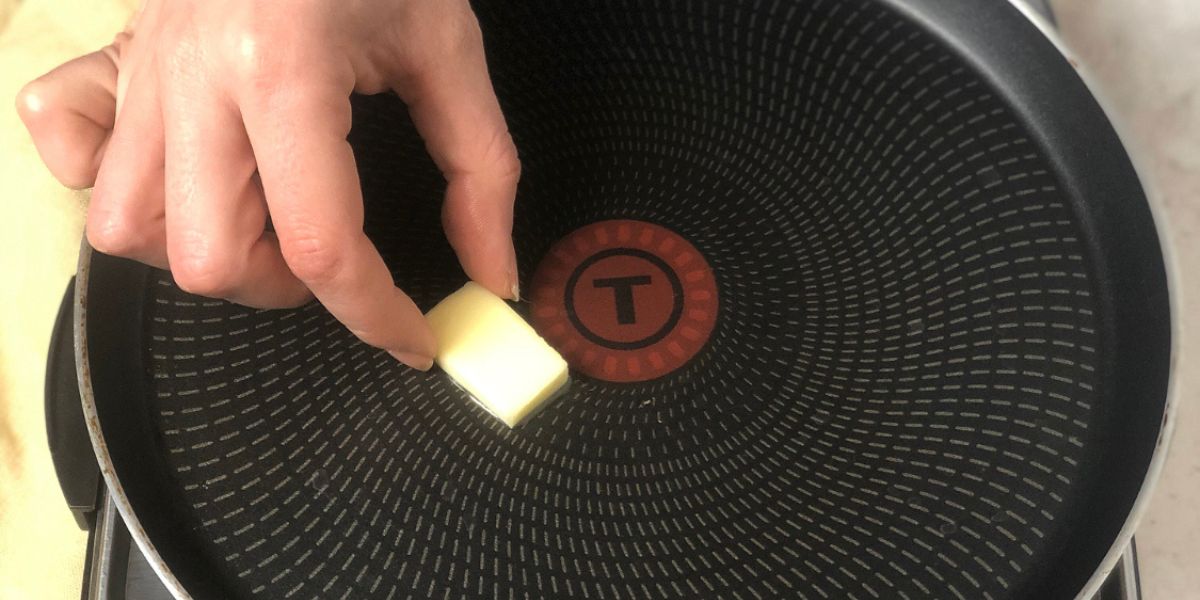 4. After the necessary time, take it back and heat the butter in a pan.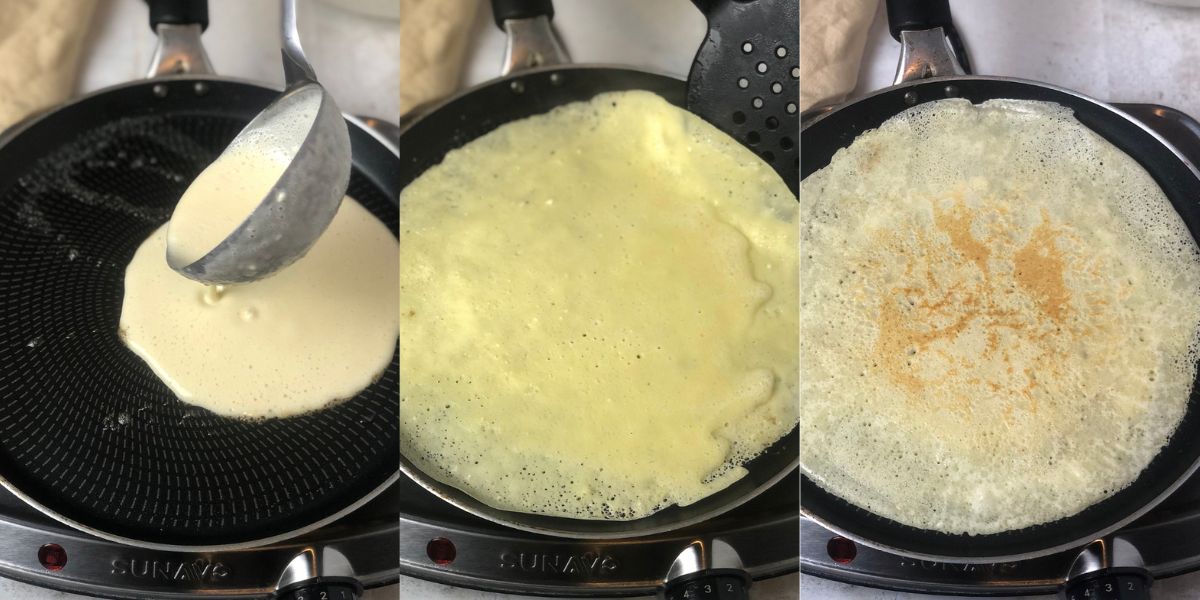 5. For each crepe, cook a ladleful of batter: pour it into the already hot pan, spread it out evenly by rotating and let it cook for about 1 minute on each side .
And here is the video recipe to prepare them at home in a few minutes:
6. Continue until you run out of batter: enjoy your meal!
How to prepare crepes: recipes for savory crepes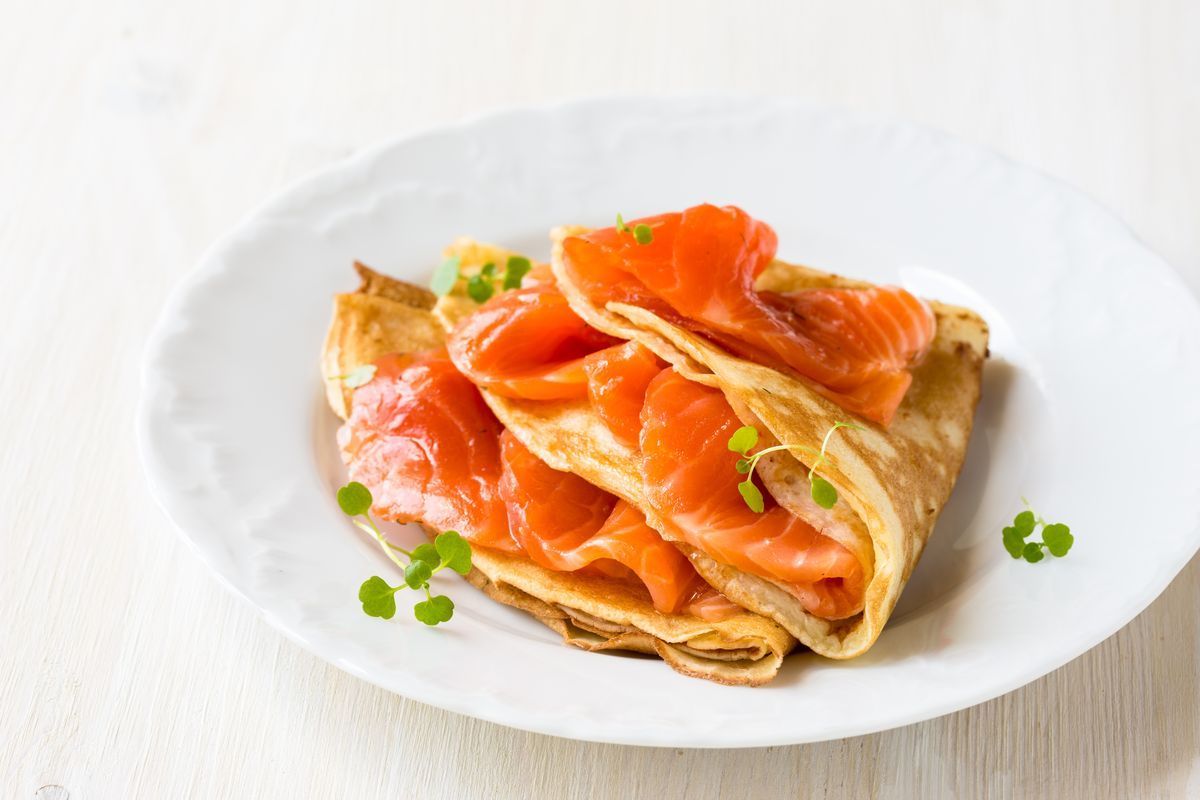 As you may have understood, more than dough we are talking about the filling of savory crepes. In short, once you have obtained your little pancakes, all you have to do is stuff them. But how? There's nothing else to do here but let your imagination run wild, even if you have to do it… methodically! In fact, the secret of a perfect crepe is balance, and the advice we give you is to alternate ingredients of different textures but with complementary flavours .
Using a soft , spreadable and creamy cheese is certainly a great start: philadelphia (which goes great with salmon and chives), or stracchino, perfect to combine with any salami or cold cuts.
You can then cook some elements separately, such as mushrooms, sautéed vegetables or other.
Finally , remember the condiments (salt, oil and pepper above all) and to put some greenery: rocket, chives, parsley and other aromatic herbs will give your creations an edge!
For a savory recipe, however, here are the crepes with radicchio and taleggio cheese . Truly irresistible and original !
Sweet crepes recipe: ideas and suggestions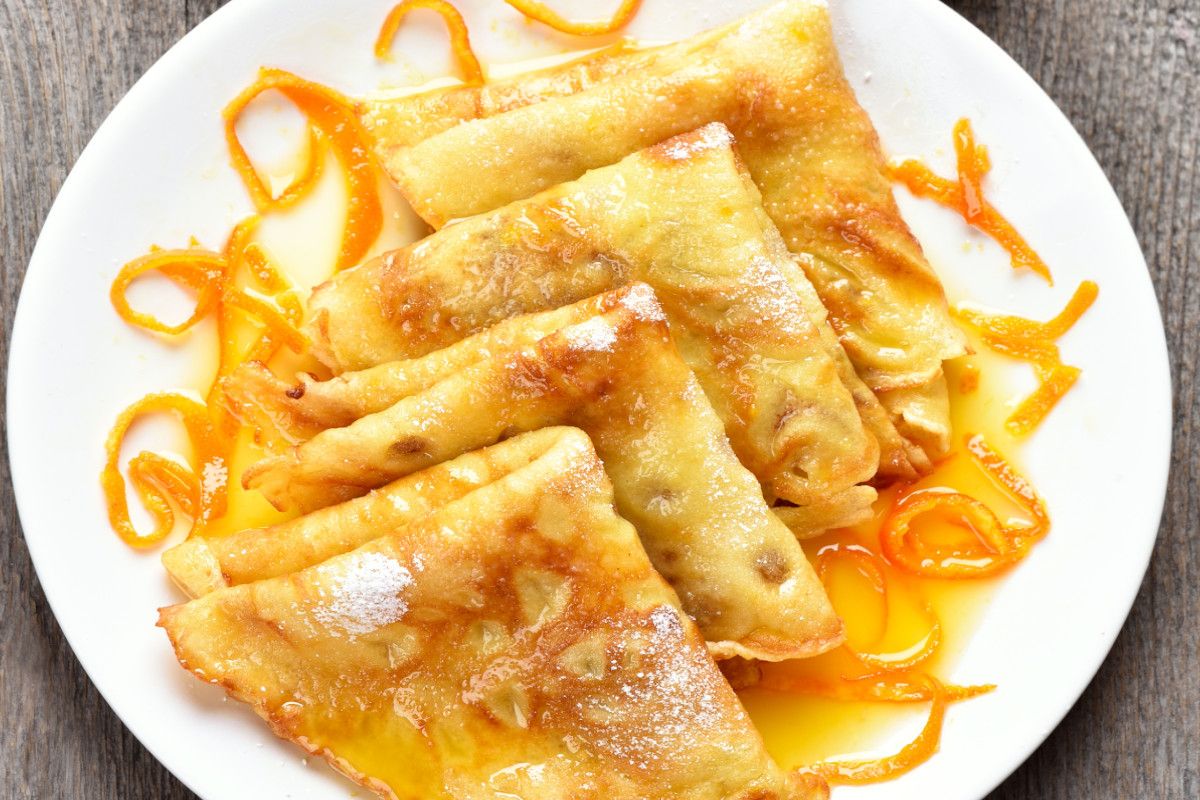 Easier speech for sweet crepes, delicious and fun to prepare: hazelnut cream, seasonal fruit, jam, peanut butter and any topping you like, from caramel to vanilla. Here, your tastes and your level of gluttony are the masters!
If you want to try sweet crepes, we recommend the most classic ever, namely Nutella crepes . An advice? Stuff the inside with a spreadable cream or jam and pieces of fruit (perhaps a sliced ​​banana or diced strawberries) and then once the crepe is closed, finish with icing sugar and a topping to decorate!
For something more elaborate, however, we suggest you try the crepes suzette : flambéed, alcoholic and really tasty !
Some delicious variations
And who suffers from intolerances ? Who is looking for some alternative method of preparation? Don't worry: we have all the variations you could wish for!
Dairy-free crepes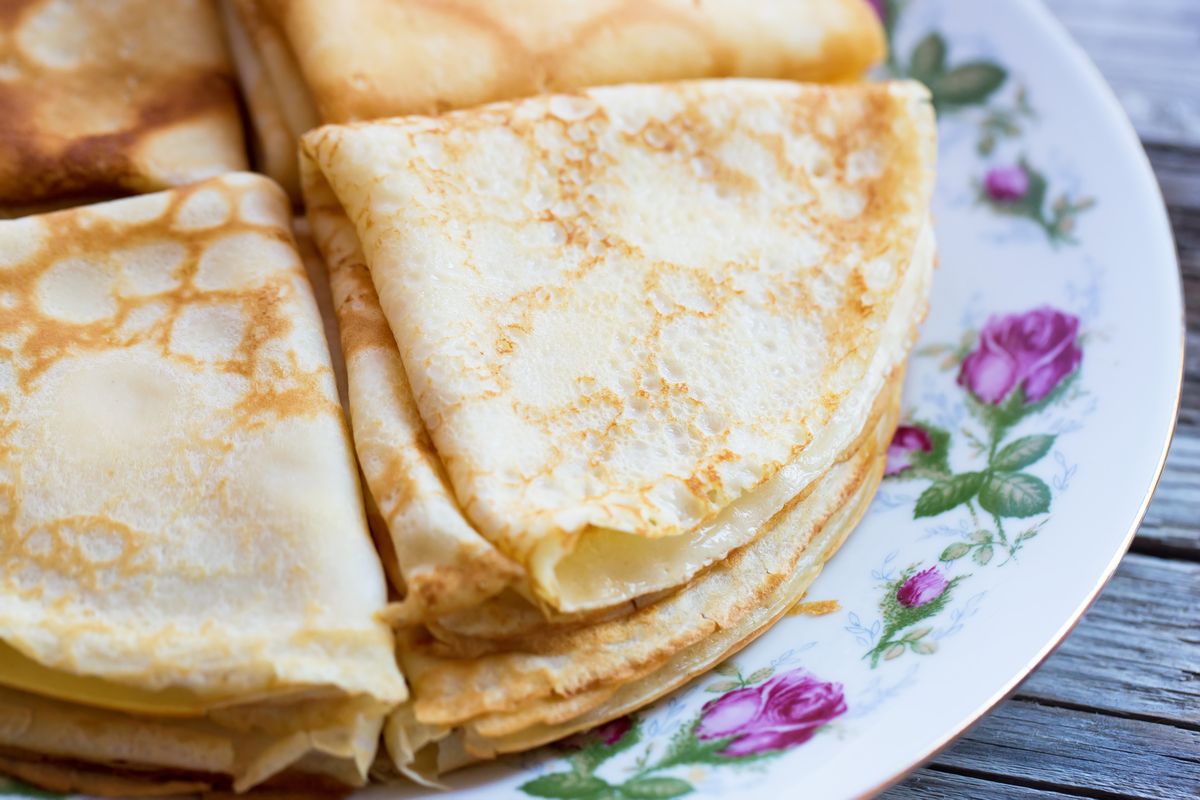 Preparing crepes without milk , if you are allergic to dairy products, it is possible and you just need to replace the ingredient with a vegetable drink, in case you want to fill them with sweet toppings or fruit. If, on the other hand, the idea is to enjoy a savory dish, then you can also replace the milk with water !
Crepes without butter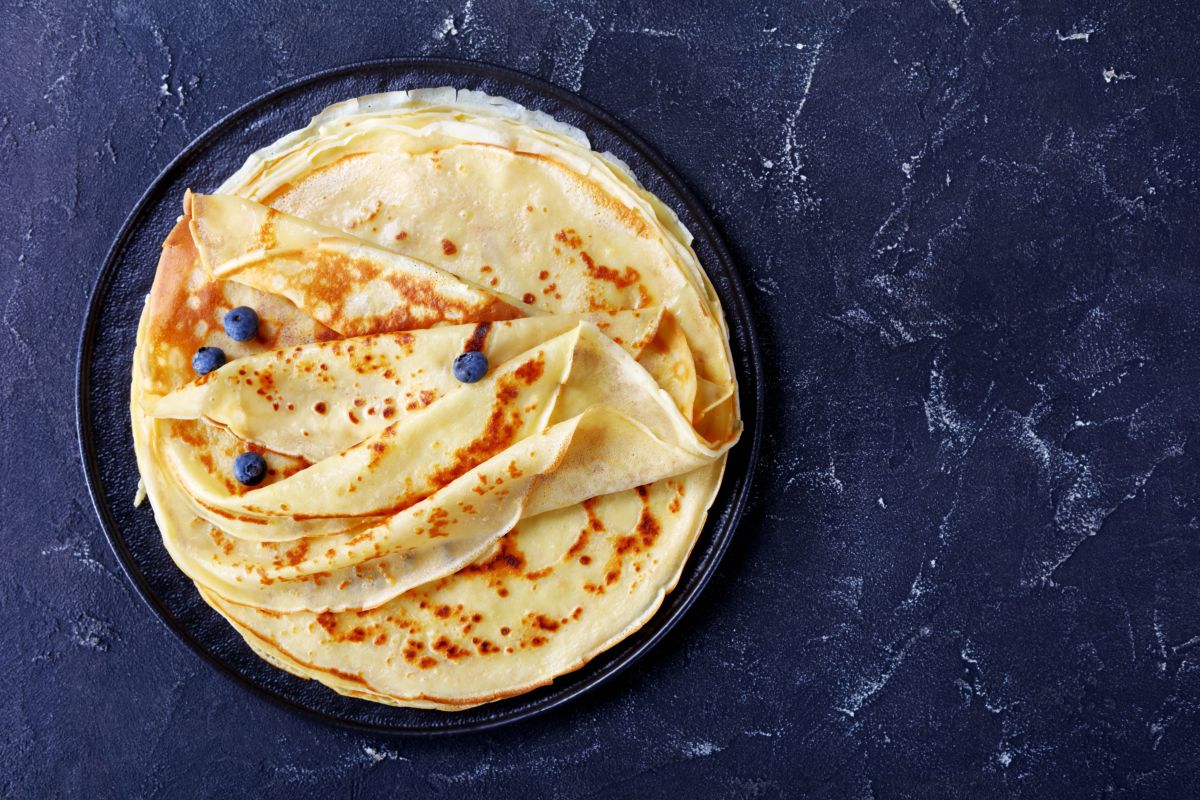 Even easier if we want light crepes without butter . In fact, these ingredients are only used to cook pancakes in a pan. If you want a lighter version, just use some oil, just enough to keep the crepes from sticking to the pan!
Vegan crepes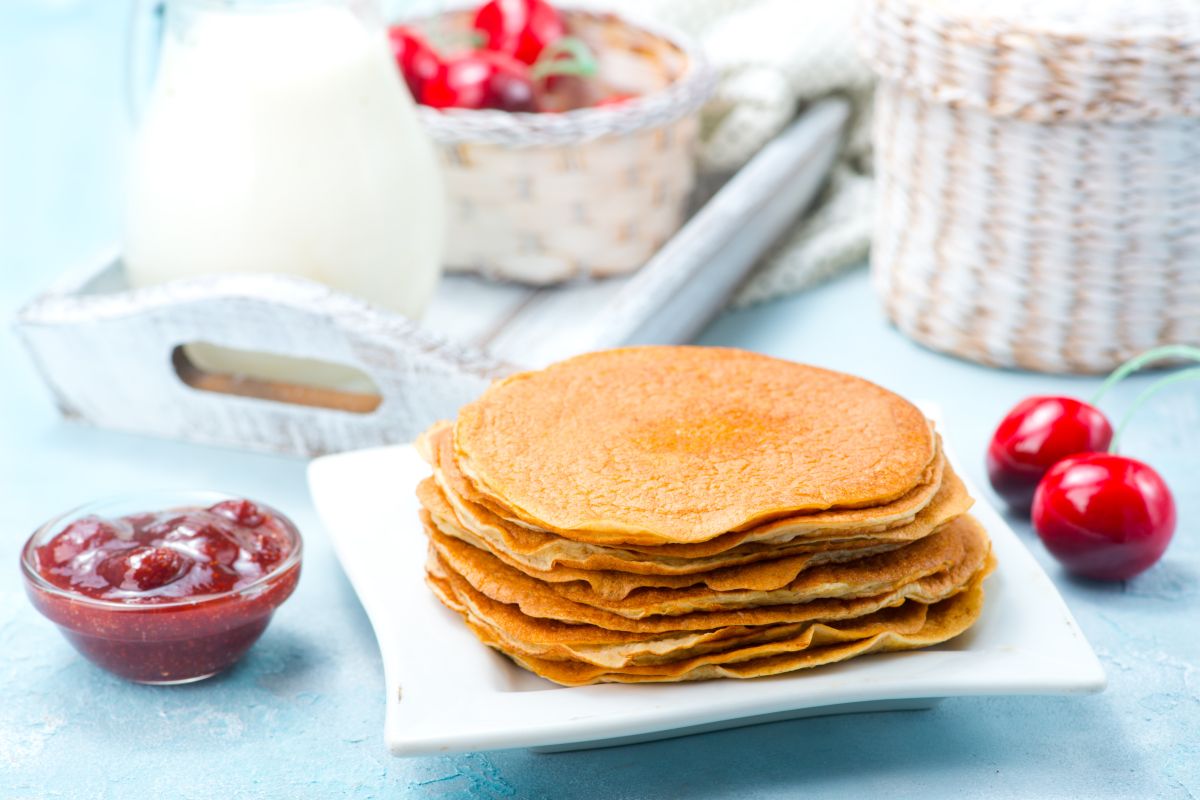 Vegan crepes ? It can be done! Even if it seems absurd to think of this dish without eggs, in reality with alternative ingredients you can create a delicious and perfect dough for those who follow a vegan diet.
The ingredients? 150 g of 00 flour , 230 ml of soy milk, 70 ml of water and 2 tablespoons of oil to cook the mixture in a pan: simplicity and practicality for an amazing result!
Gluten-free crepes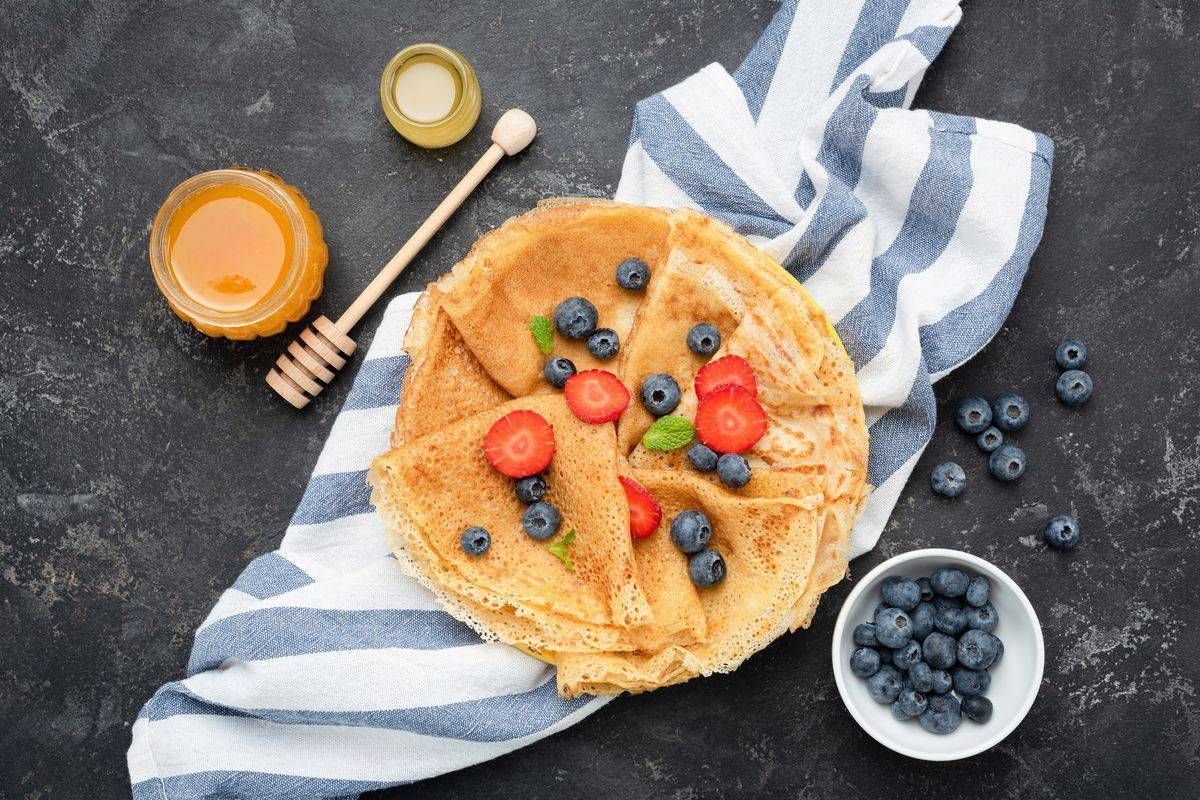 Here is a space dedicated to our celiac friends: gluten-free crepes . Why deprive yourself of this dessert if you are gluten intolerant ? In fact, the crepes contain only flour which is unsuitable for those suffering from celiac disease , and therefore it will be enough to replace it with a gluten-free flour.
Rice flour is certainly the most suitable, but you can really use any type: moreover, based on your choices, not only will the consistency change, but also the color of the pancakes . Try teff or buckwheat flour, the doses are the same!
Bottled crepes recipe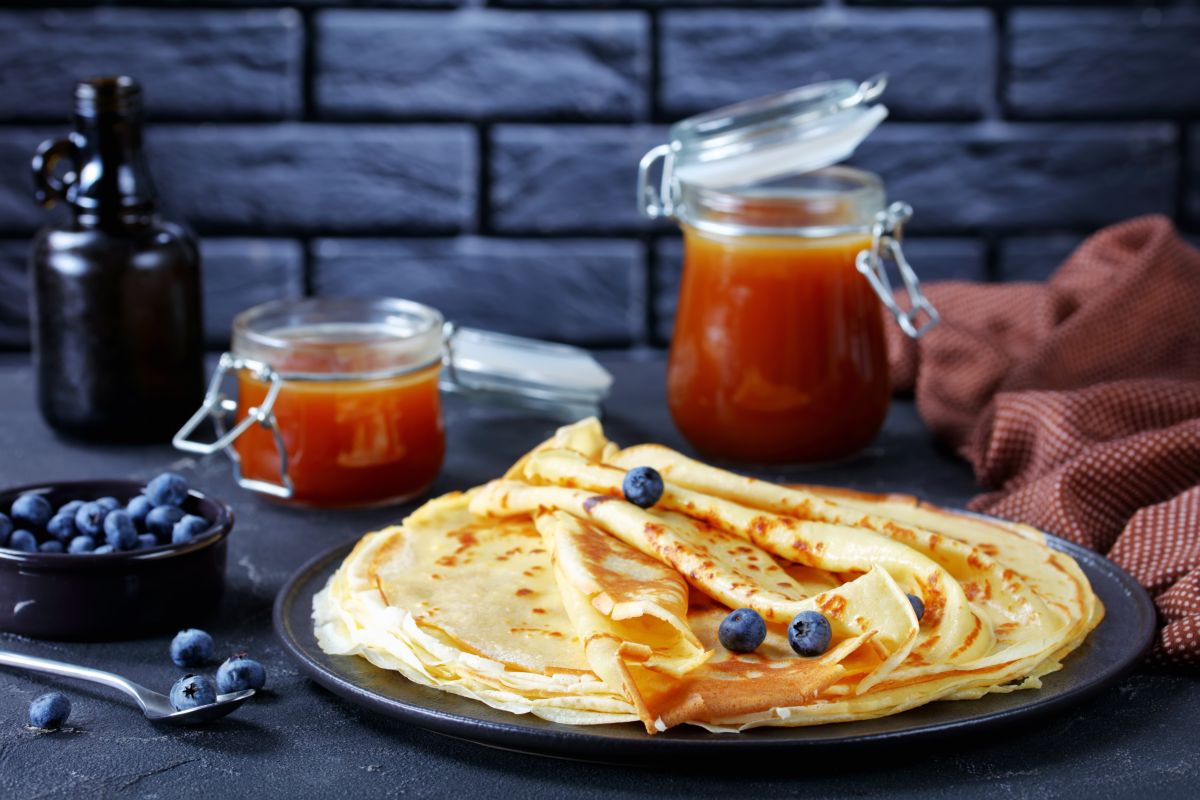 In this case, no change of ingredients or particular variants, but only one method of preparation… decidedly fun ! Take all the ingredients and with the help of a funnel pour them into an empty one liter plastic bottle.
Close the cap and shake everything vigorously: in a few minutes you will obtain a homogeneous mixture without having to dirty bowls and bowls !
Thermomix crepes recipe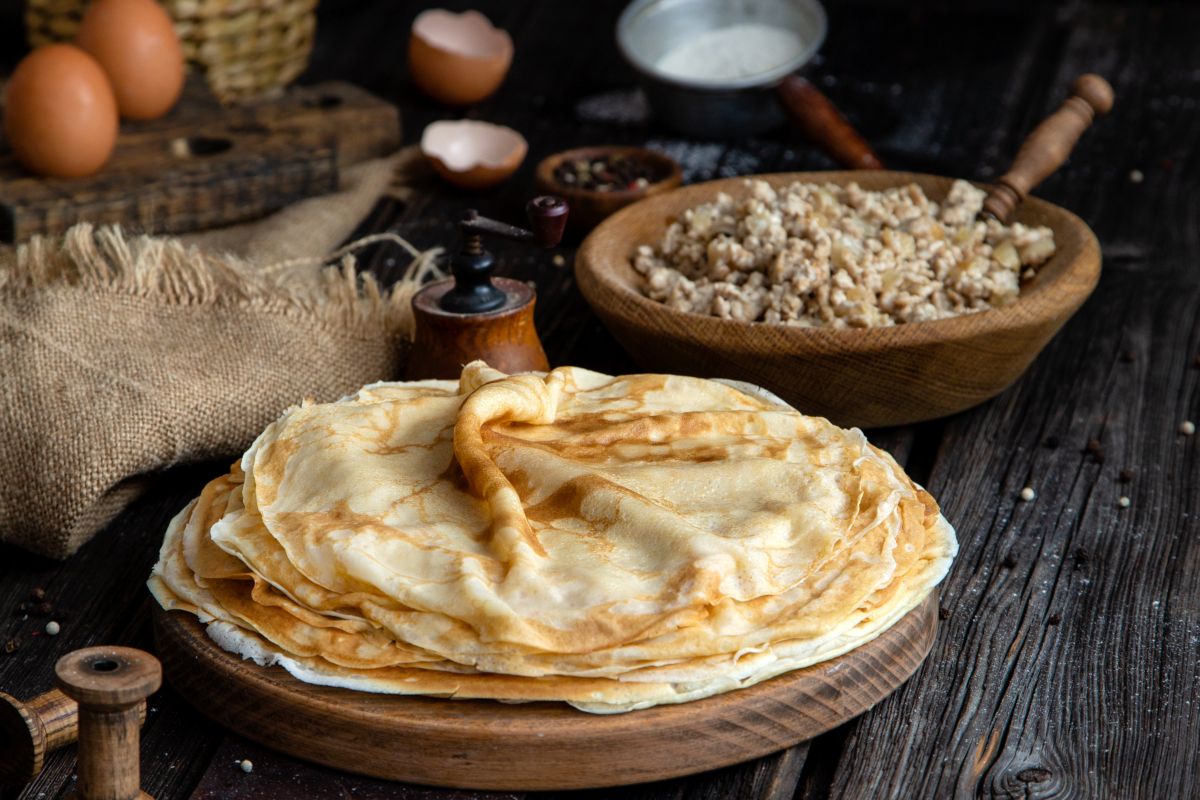 For Bimby crepes , what changes is the preparation. Put eggs, milk, salt and sifted flour in the Thermomix jug and let it go to speed. 5 for 45 seconds. Once you have obtained the batter, let it rest for half an hour and then proceed with the classic pan cooking, using butter or oil depending on your needs !
Riproduzione riservata © - WT