How to make fried zucchini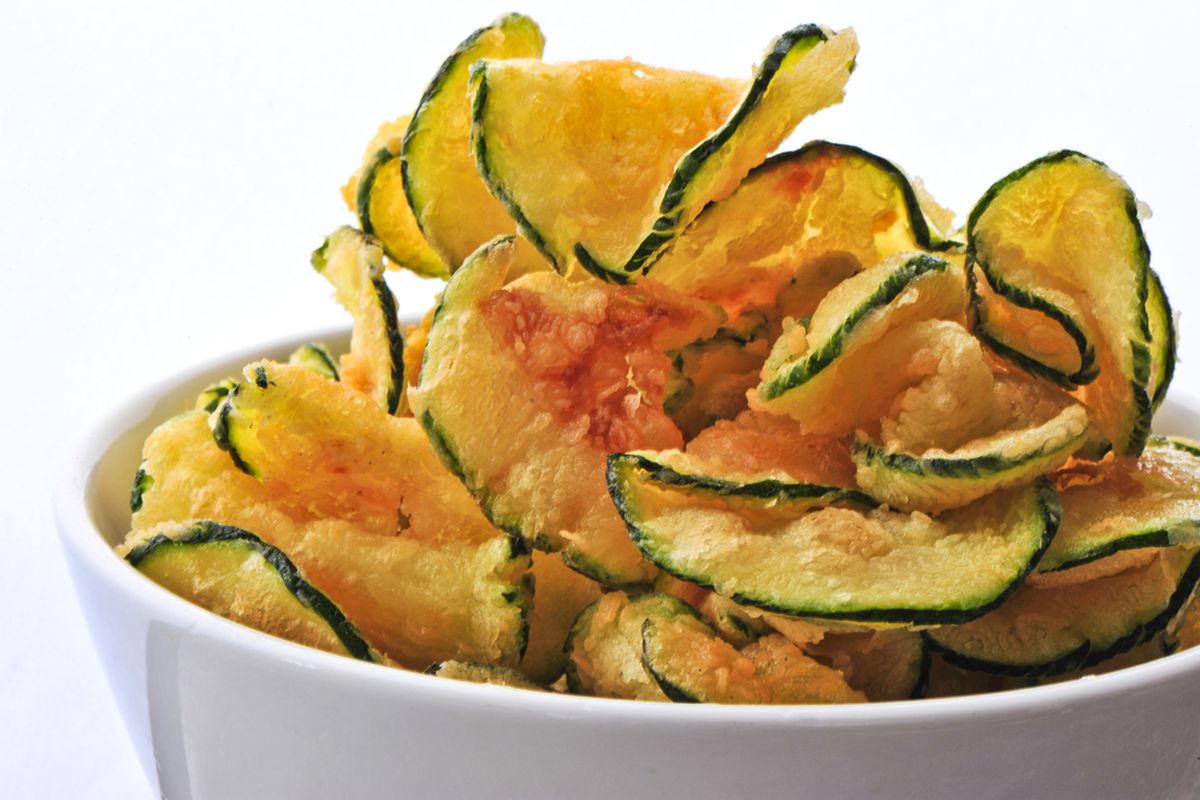 Crispy fried courgettes are a delicious and easy-to-make finger food, perfect to serve as a side dish or during an aperitif at home.
Today we are preparing some amazing fried, golden, crunchy and easy to make zucchini, a way to bring to the table an appetizing side dish rich in taste and very tasty. There are so many ways to prepare this dish, and today we'll see the two "basic" breadings (with flour or breadcrumbs) and a more complex variant, where we're going to make a batter.
In short, if you want to make your zucchini like French fries, let's get started : here is the recipe for fried zucchini!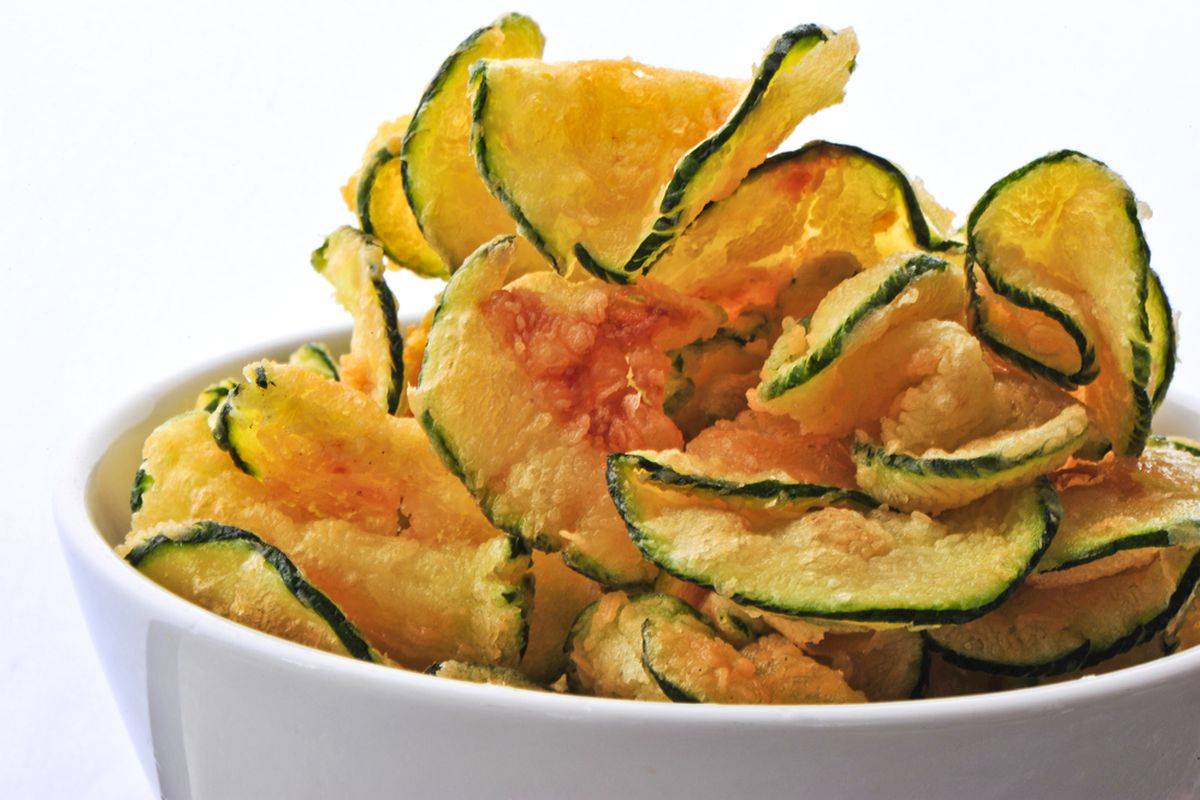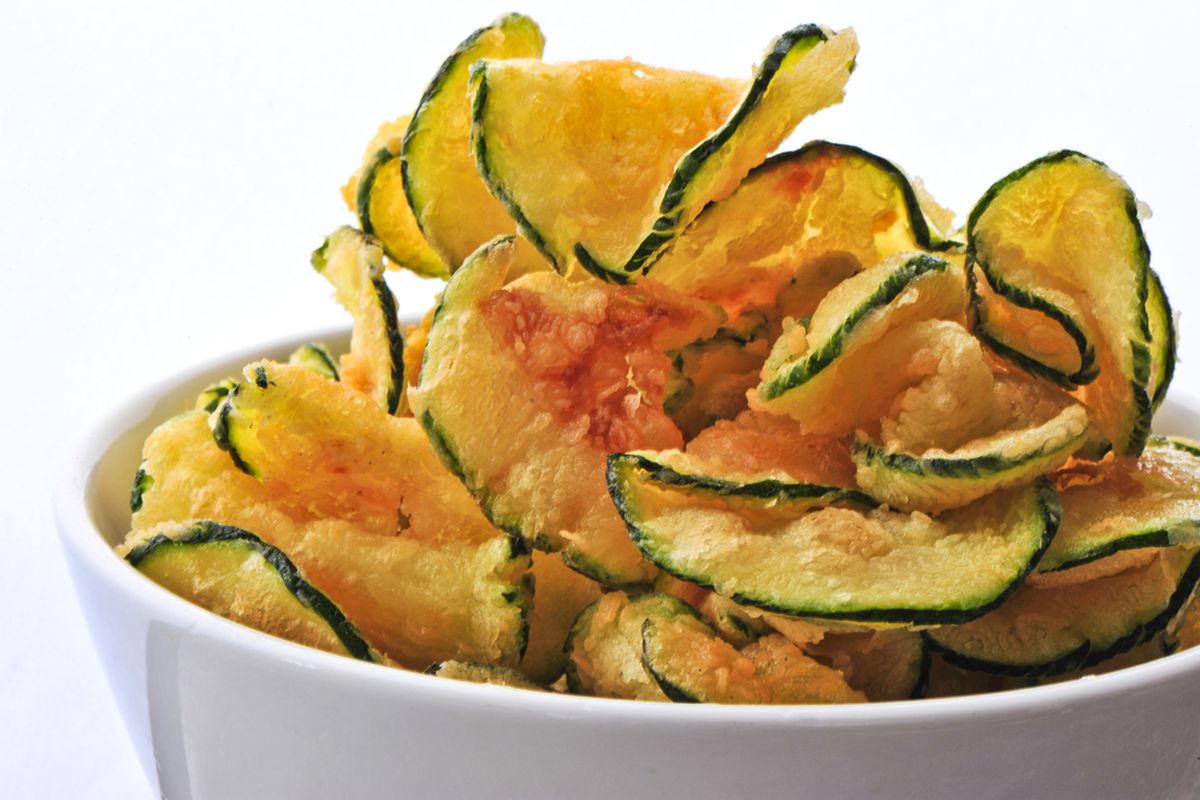 How to make breaded and fried zucchini
Start by washing the courgettes, then dry them and cut them. You can choose whether to make rounds, strips or give it the classic stick shape. However, try not to make the pieces too thick , so as to facilitate the cooking of the vegetables.
Take the eggs and beat them together with a pinch of salt, then dip the courgettes in the egg and then in the flour.
Immerse them in a tall pot with boiling oil and let them become golden and crunchy , finally dry them with kitchen paper and add salt. Enjoy your meal!
The variant with breadcrumbs
Instead of flour, you can also use breadcrumbs, for an even more crunchy result. In this case we also recommend flavoring the bread with herbs and spices . Try a mix with pecorino cheese, pepper and fresh parsley. Using mint might be a good idea too!
Fried zucchini in batter
A delicious variation of this dish is zucchini in batter. To make it, use 60 g of 00 flour, 40 cl of lager beer, 3 courgettes, a pinch of salt and oil for frying.
Clean the vegetables, then continue dedicating yourself to the preparation of the batter for the fried zucchini.
Sift the flour into a large bowl, add the lager a little at a time and mix with the aid of a whisk to prevent lumps from forming (if the batter is too thick you can dilute it by adding more beer).
Salt lightly then cover with transparent film and leave to rest in the refrigerator for 30 minutes.
After the standing time, take the vegetable batter out of the refrigerator, then pour the oil for frying into a large pan.
Let it warm up and start passing the zucchini in the batter. Fry them in hot oil, making sure they don't overlap.
Brown them well then lift the vegetables with a slotted spoon, drain them well and place them on a plate lined with absorbent paper. Continue in this way until you have used all the ingredients at your disposal.
Salt the fried courgettes and serve; they are excellent with the addition of sauces to taste.
If you liked this preparation, try all our recipes with zucchini : really fantastic !
storage
Fried courgettes are a savory treat that you can indulge in once in a while, as you surely know this preparation is fantastic if served on the table as soon as the courgettes are ready and still hot and crunchy . We advise against keeping them as, over the hours, they will inevitably lose their crunchiness, becoming soft and much less inviting.
Riproduzione riservata © - WT