How to make gluten-free nut plumcake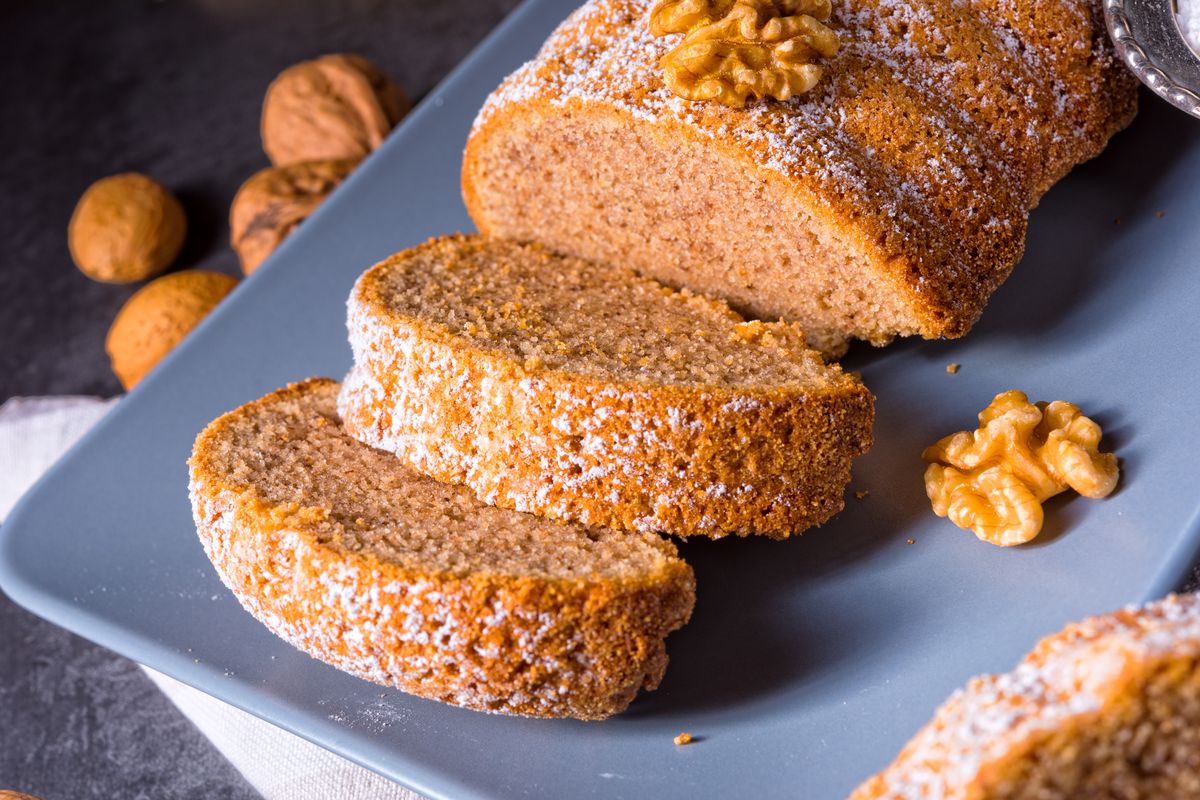 Delicious gluten-free walnut cake: a perfect dessert to serve for breakfast or as a snack. Here's the recipe!
Gluten-free nut cake is a soft and very simple dessert to make. The cake dough is entirely gluten-free thanks to the use of a special flour for cakes of this type. You can accompany this delicious plumcake with fruit jams or a chocolate spreadable cream to make your breakfast or snack even more delicious. With the same recipe you can also prepare an excellent gluten-free nut cake, here's the recipe!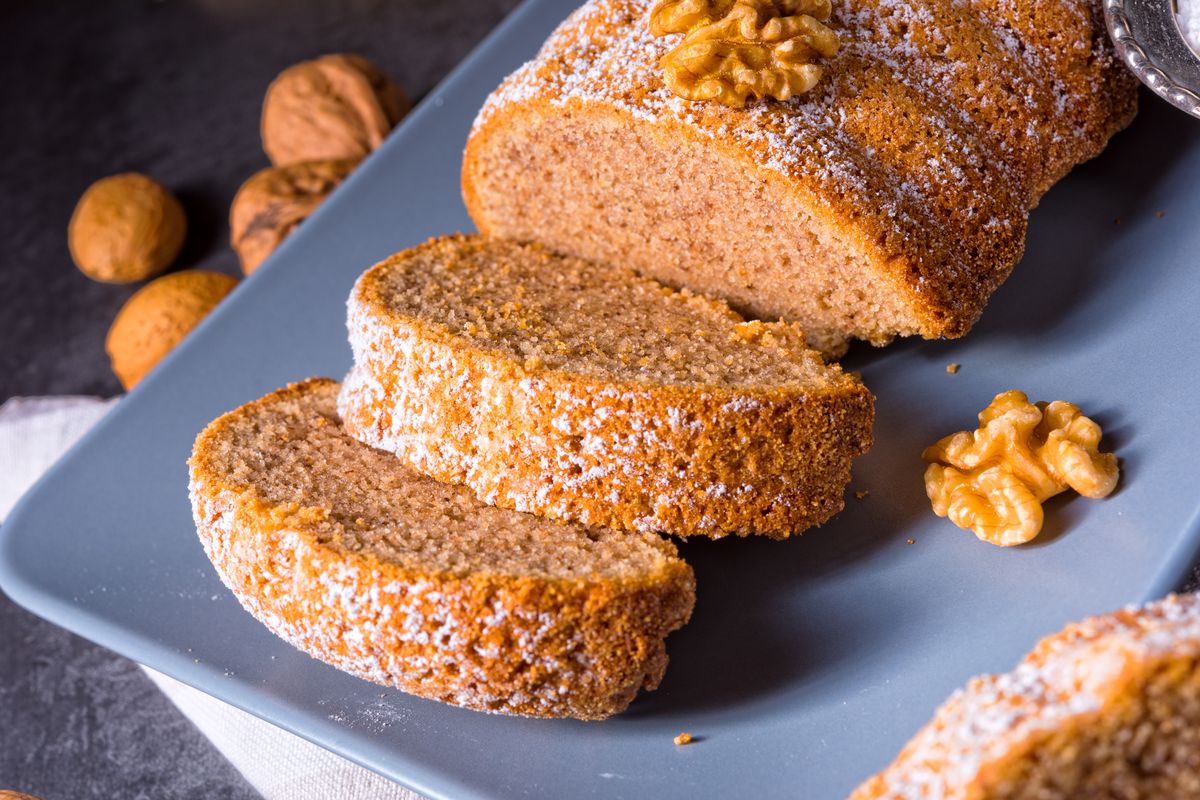 Preparation of gluten-free nut plumcake
First, roughly chop the walnuts.
Pour the gluten-free cake flour, salt and baking powder into a large bowl, mix and separately whip the butter with the sugar until you obtain a soft cream.
Add one egg at a time while continuing to mix.
Then add the dry ingredients, mix well before adding the chopped walnuts.
Mix well and pour the mixture thus obtained into a loaf pan.
Level the dough well with the help of a spoon or a spatula and bake in a preheated oven at 170°C for 50 minutes.
When cooked, remove the dessert from the oven and let it cool for 15 minutes before removing the plumcake from the mold and then let it cool completely on a wire rack.
Before serving, sprinkle the plumcake with icing sugar to taste.
Another dessert to try is the Chocolate Nut Cake .
storage
You can keep this dessert with walnuts out of the fridge for 3-4 days , in a cool, dry place and preferably under a confectioner's hood. We do not recommend freezing in the freezer.
Riproduzione riservata © - WT