How to make hazelnut paste? Here is the step-by-step recipe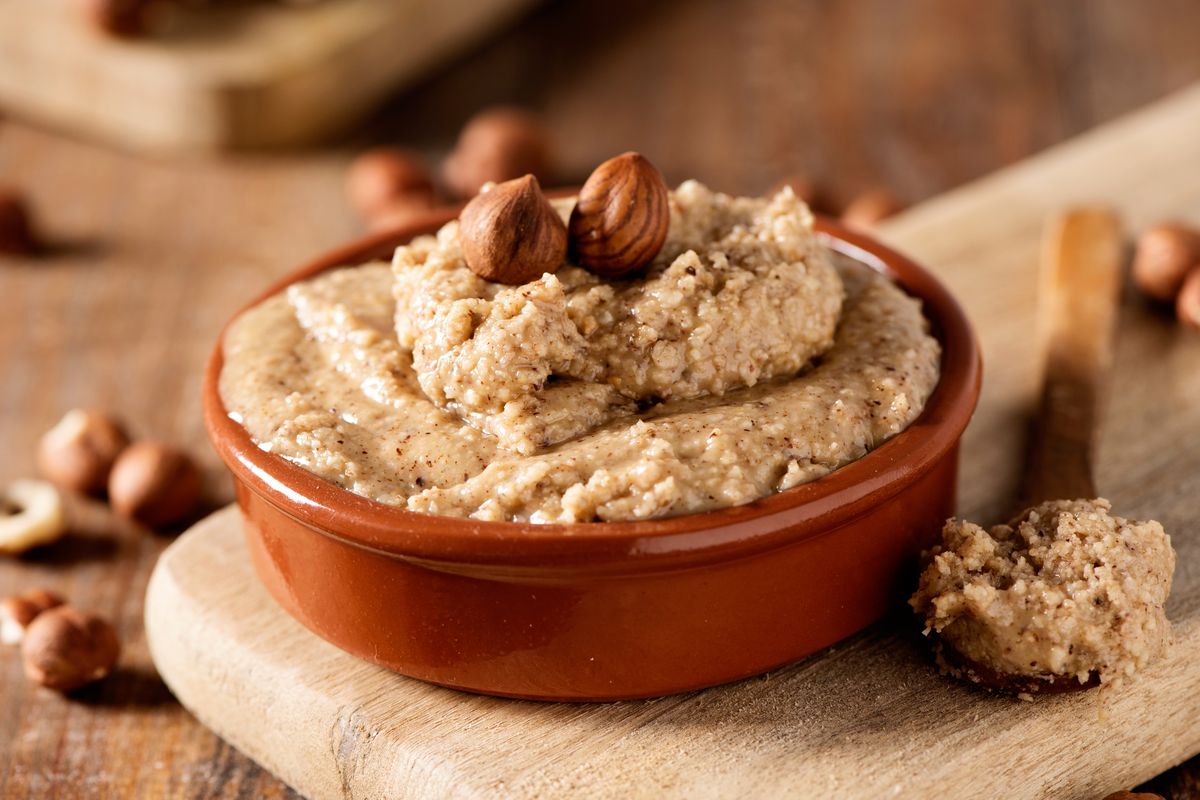 How to make hazelnut paste? Here is the recipe for preparing a delicious cream, perfect for enriching sweets, spoon desserts but also for savory recipes.
Widely used in confectionery to enrich desserts, ice creams, creams or frozen desserts, pure hazelnut paste can also be prepared at home: preparation is very simple and within everyone's reach.
The most delicate aspect is certainly the roasting of the hazelnuts, necessary to remove all the cuticles. In fact, the hazelnuts must be toasted for about ten minutes, making sure they do not burn so as not to make all the work in vain.
The toasted hazelnut paste prepared following this recipe can be stored in carefully sterilized glass jars for several days. Once opened, keep it in the refrigerator ; if you want to keep it longer you can also freeze it.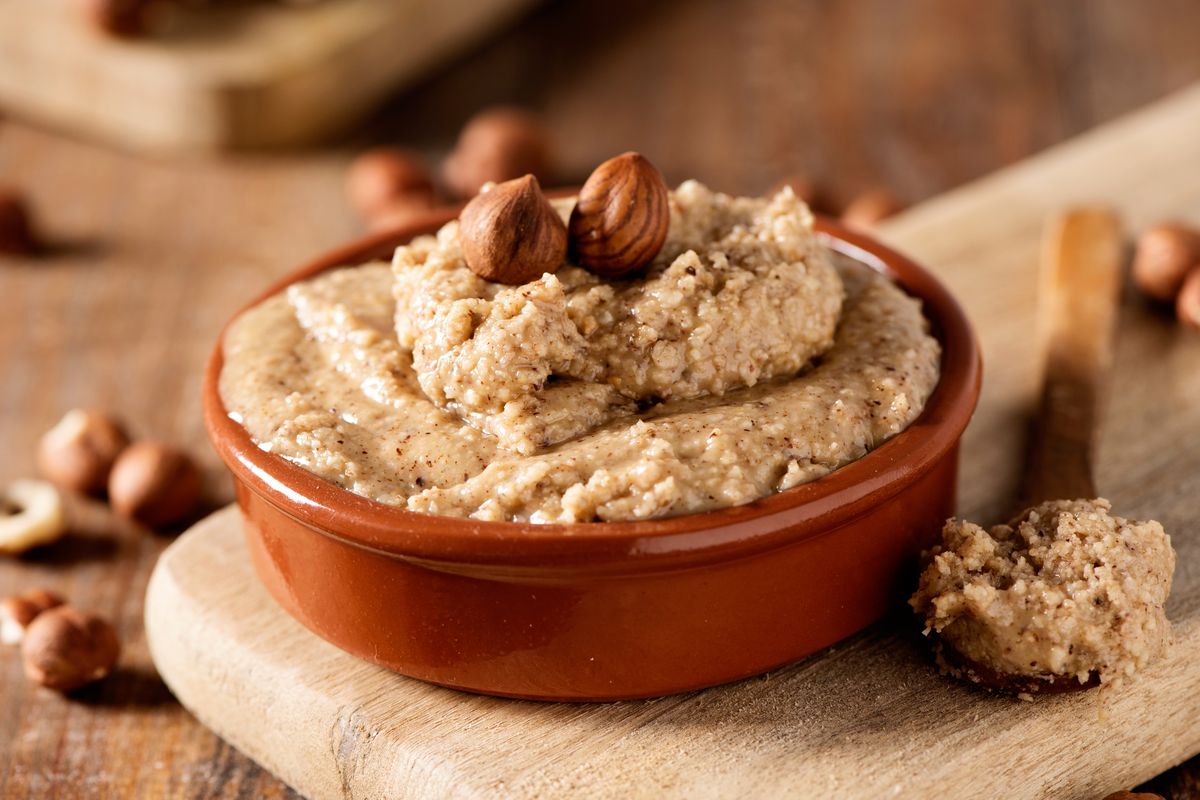 How to make hazelnut paste: the quick recipe
Start by spreading the shelled hazelnuts on a baking sheet lined with baking paper. Bake in a preheated oven at 180°C for 10 minutes , stirring occasionally. Be careful not to toast the hazelnuts too much otherwise the paste will be quite bitter.
After 10 minutes, remove the hazelnuts from the oven, let them cool down then rub them with your hands or inside a clean tea towel to remove the skin .
Place the peeled hazelnuts in a blender and start chopping at maximum speed. Blend for a long time to obtain a thick and homogeneous cream, remembering to turn off the blender a couple of times so as not to overheat it and to bring the mixture back to the center which will have initially spread to the sides.
In less than 15 minutes it will be ready!
And here, with this video , how the consistency will change as you continue to blend everything:
If you wish, you can add a spoonful of granulated sugar, to obtain a more distinctly sweet taste. Green light also to spices such as cinnamon or cardamom if it is to your taste.
storage
After transferring it into sterilized glass jars, you can use your hazelnut paste for ice cream, spoon desserts or delicious and rich creams! It can be kept in the refrigerator for a maximum of 1-2 weeks , you can also freeze it in the freezer. Use it as the main ingredient to try all our recipes with hazelnuts !
How to use hazelnut paste
We have created a neutral hazelnut cream, in fact you can use it for both your sweet and savory recipes. Depending on the additions you can make more preparations: by combining salt, fresh basil and Parmesan you will make a hazelnut pesto to be used to season pasta, otherwise you can add sugar ( 50 g will suffice but it also depends on your taste) and use it for fillings. as a spreadable cream or even to prepare the fantastic seven veils cake .
Riproduzione riservata © - WT