How to make risotto pasta? Photos and videos to discover all its secrets.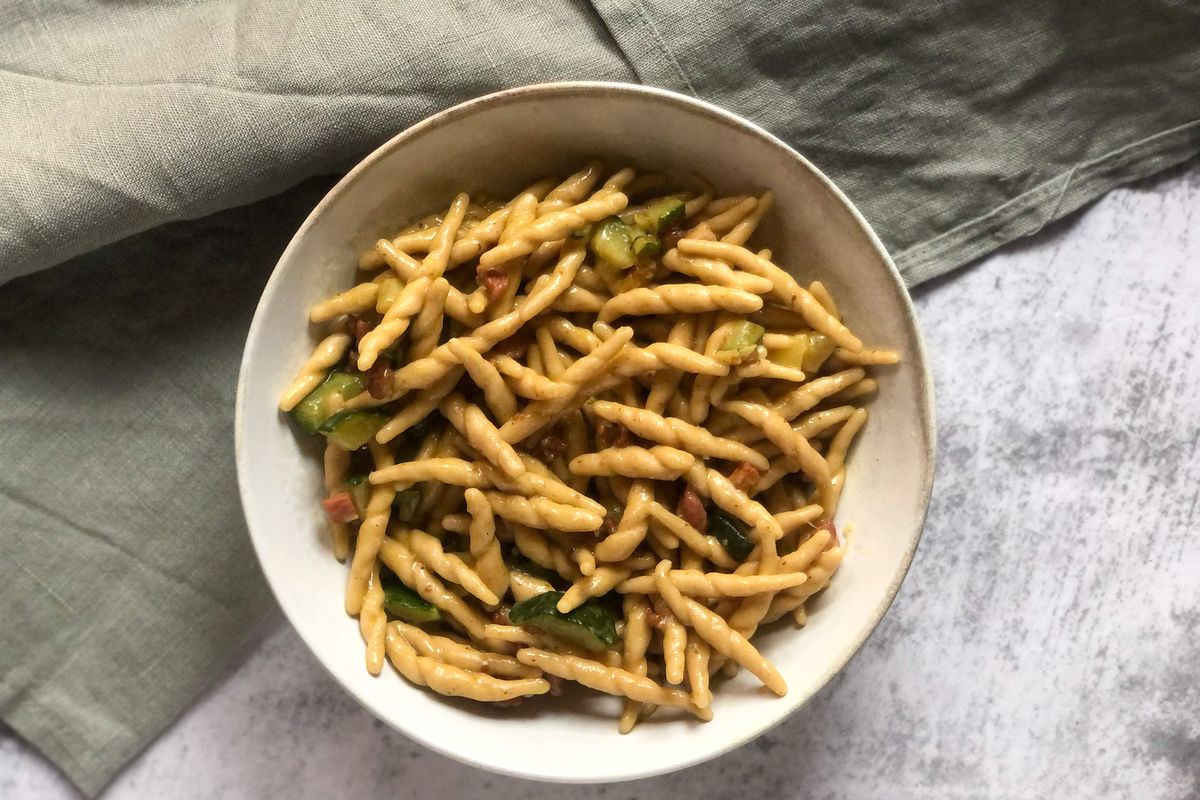 Risotto pasta requires very slow cooking, in a pan, to enhance its taste and consistency, just like risotto.
Pan-fried pasta risotto is a very creamy and tasty dish , to delight all pasta lovers: if you've never heard of it , it's a specialty to try right away. It might seem counterintuitive to cook pasta in a pan, but it is an original preparation that enhances its flavour, inspired by the creaminess of risotto.
Absolutely not to be confused with the process of sautéing the pasta in a pan (it is a totally separate preparation) this technique allows you to release all the starches from the pasta and therefore create a wonderful sauce.
Follow all our steps and the video recipe for a perfect result.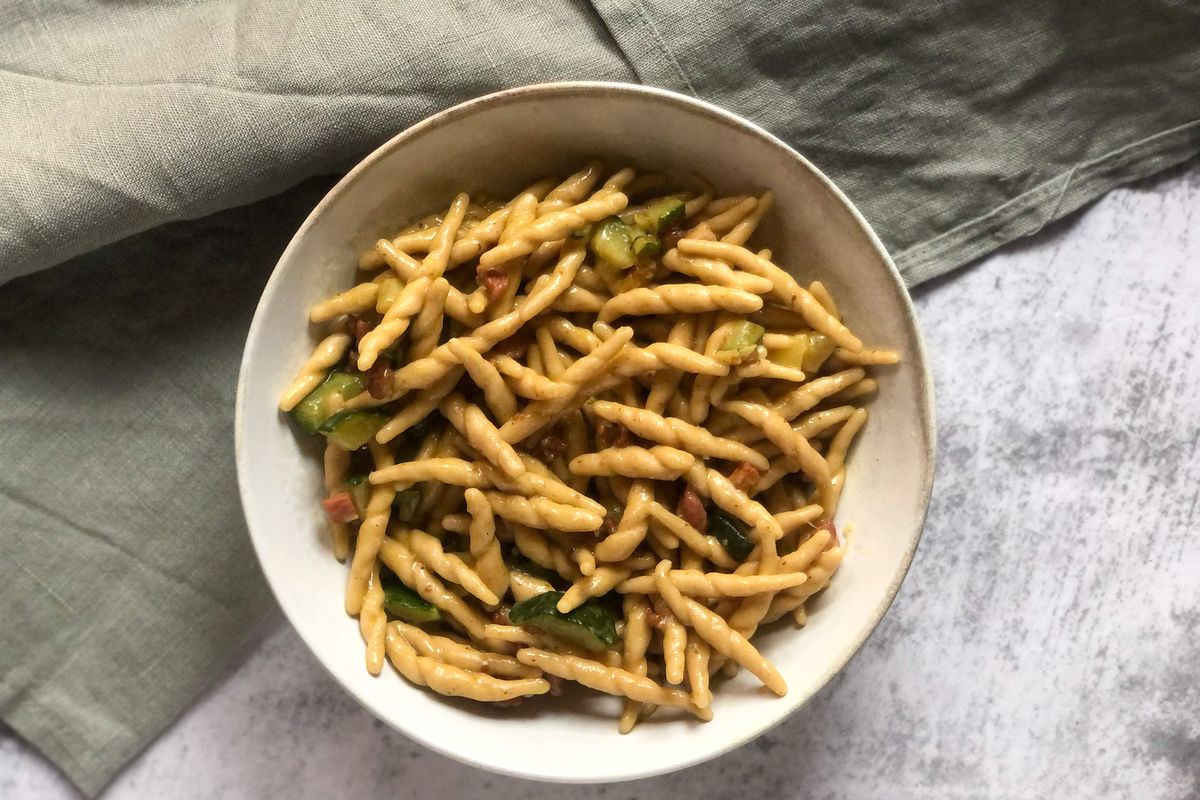 How to make risotto pasta
To prepare the pan-fried pasta there are two methods: the quick one, for when you have little time, and the classic one for a more homogeneous taste and cooking.
The fast method
If you follow the quick method, start blanching the pasta in boiling salted water. After about 3 minutes , drain it and transfer it to the pan to continue cooking.
Cook the pasta in a pan by adding vegetable broth or cooking water, and stir until completely absorbed. After a few minutes, add the seasoning too . The pasta is ready when, by tasting it, it has the right consistency for your tastes.
This first way to risotto is indicated for long pasta shapes such as spaghetti, linguine, etc.
The classic method
With the classic method , on the other hand, cooking takes place from the very first moment in the pan: here's how to do it!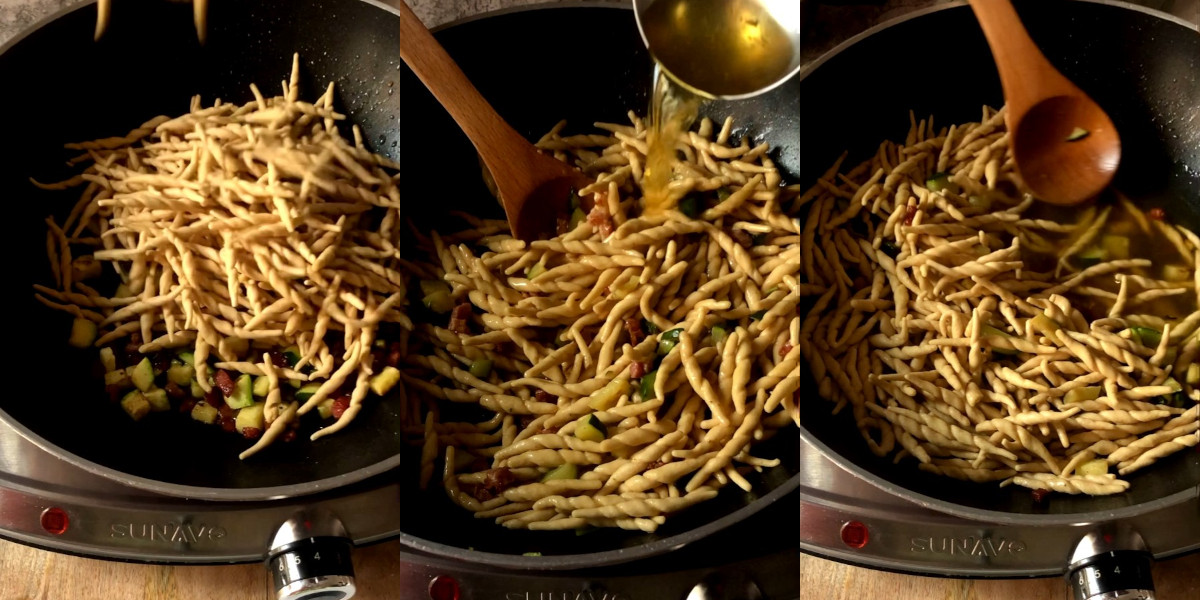 1. Throw the pasta into the pan and gradually add the vegetable broth just as you would with a risotto, adding a few ladles from time to time, and cook until it is absorbed.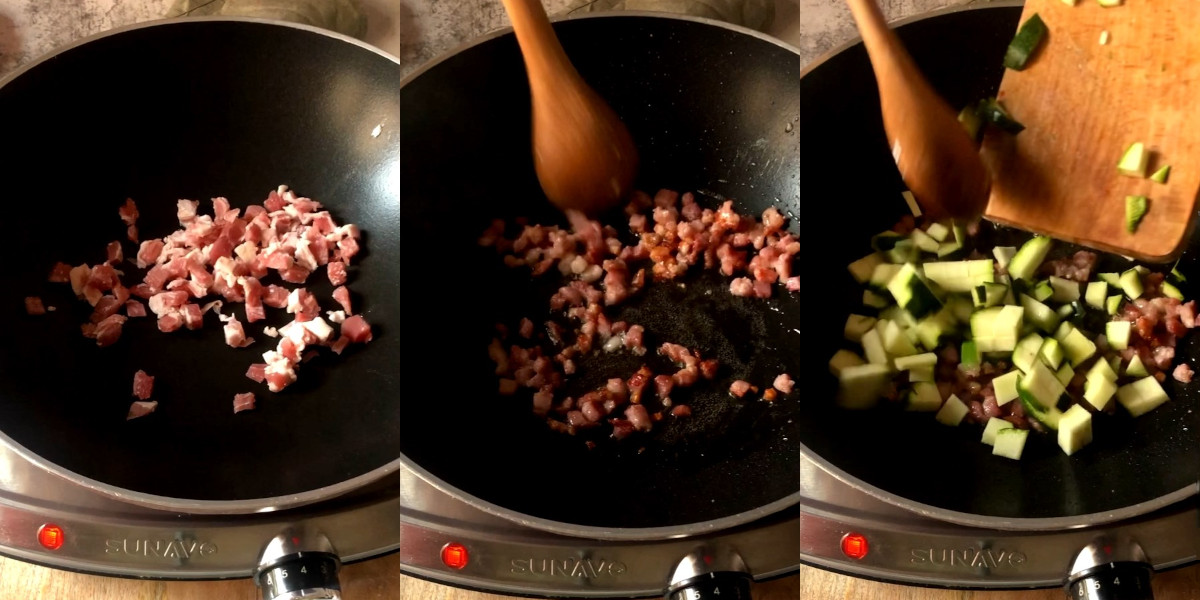 2. You can put all the ingredients of the sauce directly in the pan, just before the broth and the pasta, so that it is flavored well, or you can add them at the end, when cooked . It will take longer, so taste it to understand when it's ready.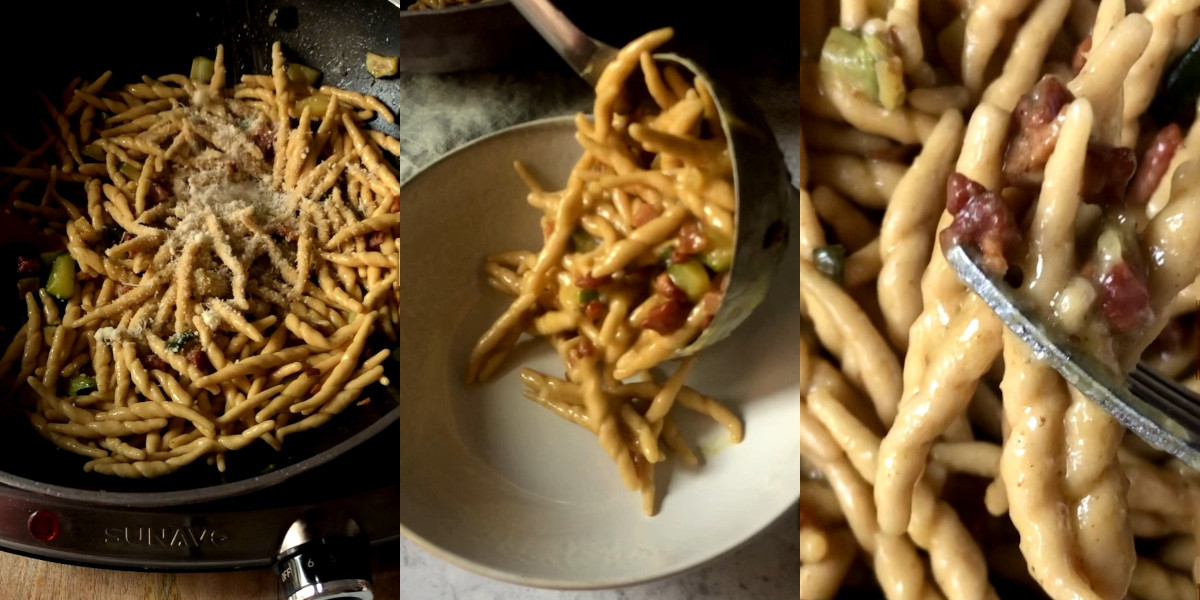 3. Once ready, taste it , then plate and serve.
Also try the pasta with courgettes !
Tips for a perfect risotto pasta
If you want to become real pasta risotto experts, all you have to do is try and try again, it might be difficult at first but a strong point that answers the question of why risotto pasta is that the final result will be super creamy. Some tips, however, are there to do a good job:
– Start risotto with boiling salted water , in order to dose the flavors well and not end up with a pasta that is too tasty at the end of cooking.
– For about 320 g of pasta (4 people) you will need to use 500 ml of boiling water or broth . However, cooking is very subjective and depends from pasta to pasta, for this reason always take a taste first and, if it is still raw, add more hot water or broth little by little.
– Don't let the technique scare you, it's nothing difficult, you'll almost have to pretend you're dealing with a risotto. Never let it get too dry and add liquid if necessary.
– If it turns out to be too liquid at the end of cooking, you can leave it on high heat for a moment longer, to let everything evaporate, or drain it slightly, being careful not to remove the greedy cream.
– Lastly , let's talk about the seasoning . We recommend cooking everything together with the pasta, so that it mixes well (for example, for a recipe with bacon, brown it immediately in a pan together perhaps with 1 diced courgette and then add the pasta and liquid to cook them together ). If, on the other hand, you use ready-made sauces, be careful to use them at the right time. Put them halfway through cooking after having already heated them in a separate pan and let the ladle and the flame do the magic (remember to stir from time to time to evaluate whether it is appropriate to add water to the pan or not).
storage
We recommend consuming any risotto pasta recipe at the moment in order not to risk losing its creaminess. We do not recommend freezing in the freezer.
Riproduzione riservata © - WT