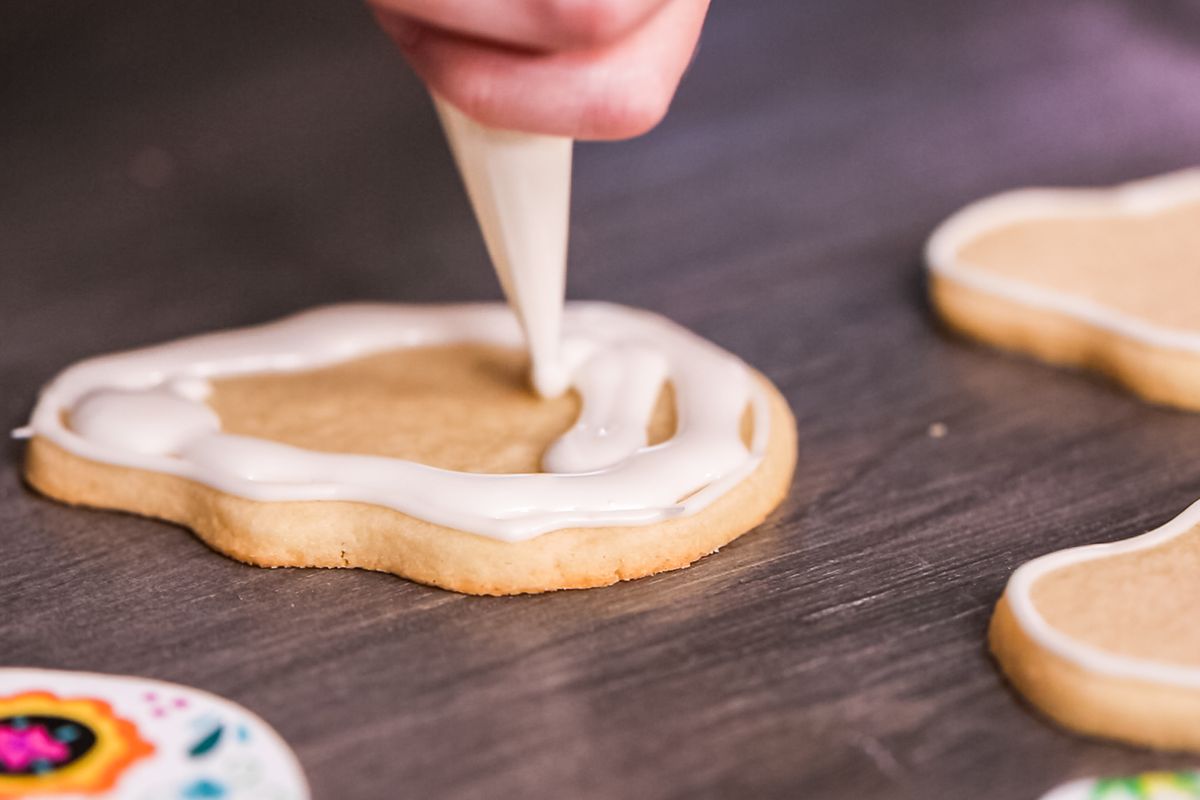 A preparation that will come in very handy for decorating pastries, cakes and biscuits: here's how to make royal icing (or royal icing).
Also known as royal icing or royal icing, royal icing is a preparation made from icing sugar and egg whites, with a white and shiny appearance. It is used for any type of decoration and its peculiarity is that it hardens. It can be used to make drawings, or to add fine details or surround cookies such as gingerbread men.
For an ideal result of royal icing, it must be considered that the perfect unit of measurement is the weight of the albumen : it must be multiplied by four to obtain the right corresponding quantity of sugar. For example, if the egg white weighs 30 grams, the icing sugar to be used must be 120 grams.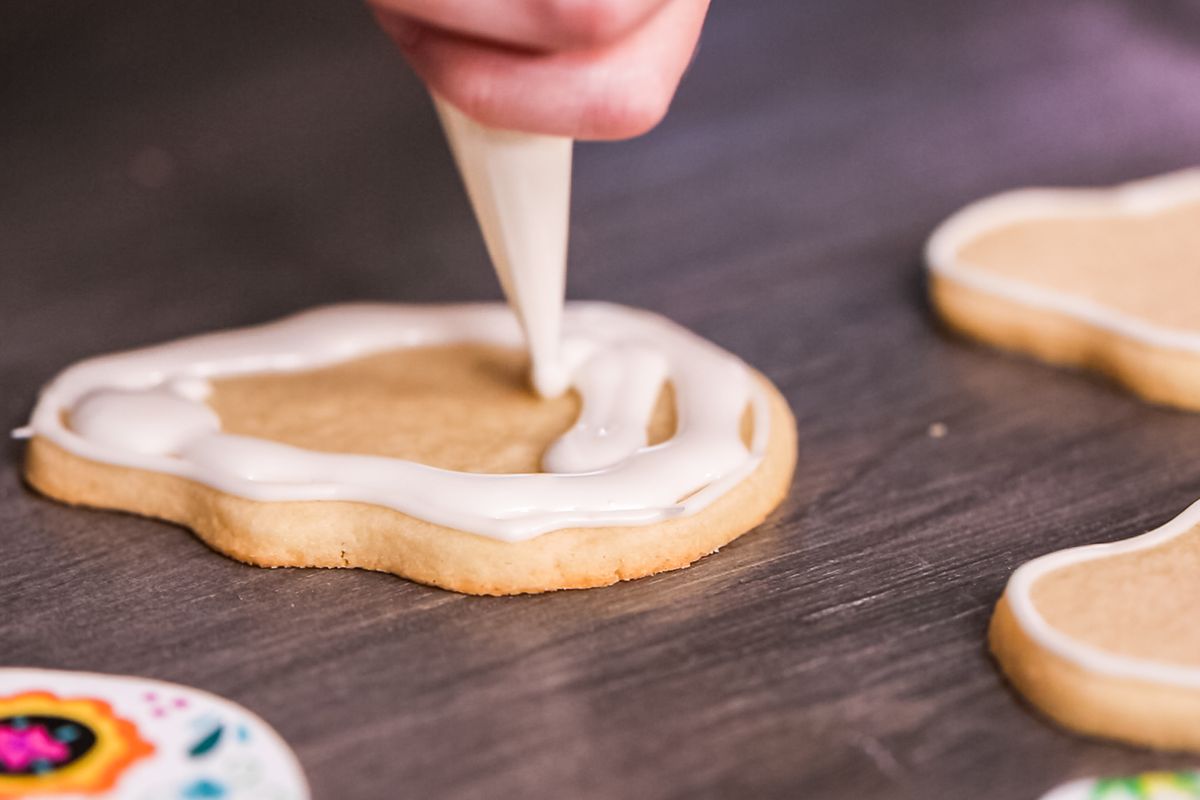 How to make royal icing
The preparation is very simple: start beating the egg white in a bowl with electric whisks. Gradually add the icing sugar, which must have been sieved . Beat until you get a frothy cream.
Also add a little lemon juice (about 1 teaspoon for each egg white), after filtering it with a sieve to remove any pulp residue.
Et voilà, the white icing is ready; you can then color it with gel dyes as you like.
How to use royal icing
As for its use, you can use it with a teaspoon or a spatula (it will be very convenient to cover the surface of the biscuits) or insert it in a pastry bag, if you intend to use it for decorations. For fine works it is essential to use the sac-à-poche .
With this icing, suitable for decorating cookies, you have to let each layer dry before moving on to the next. For example, to make a polka-dot Easter egg-shaped biscuit, first of all, divide the royal icing and top it, then make the first covering layer, let it dry and then move on to the dots of the second colour.
The variants: royal icing without egg whites and of different consistencies
If you want to make a vegan glaze, replace the egg white with hot (but not boiling) water. The proportion to be respected is as follows: two tablespoons of water for every 130 g of icing sugar.
You can then vary the amount of icing sugar to have different consistencies:
– 30 g of icing sugar for a liquid ice.
– 150 g of icing sugar for a much more compact icing and also useful for making small plastic decorations.
Finally, you can flavor the mixture with a vial of aroma or make it more lively with a pinch of dye. When handling the dyes, remember not to touch them with your hands without gloves (otherwise the leather will be stained for a few days) and not to use plastic utensils and bowls, which are very porous and again, they would get stained.
storage
For the preservation of the royal icing, we advise you to place it in the refrigerator covered in contact film so that it does not pass air and does not dry out, this for a maximum of 3-4 days . In general, however, it is best if you use it immediately after preparation.
Riproduzione riservata © - WT