How to make salmon canapes: a quick and delicious appetizer!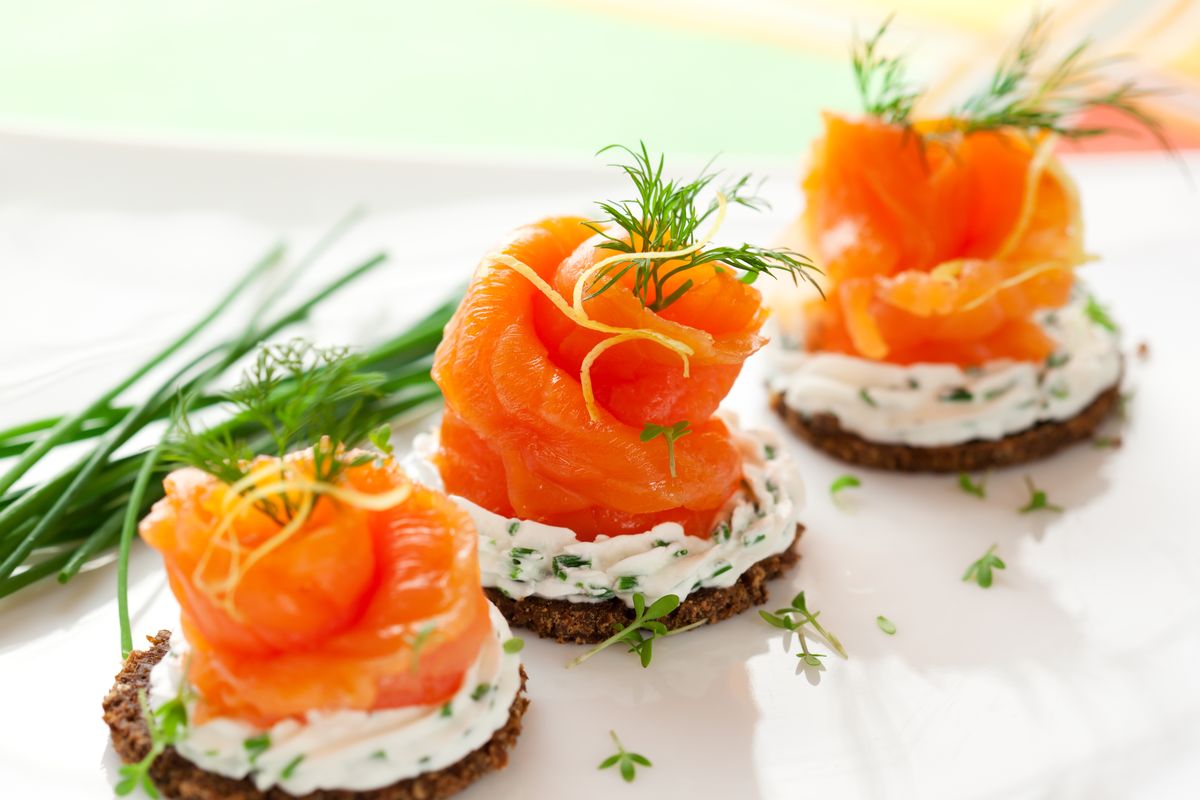 The smoked salmon canapés are a delicious and very quick appetizer to prepare, perfect for bringing taste and color to the table!
Here are some canapes for an aperitif full of flavor, perfect to bring to the table during lunches or dinners with numerous guests: the salmon canapes. This quick appetizer is not only easy to make , but at the same time it will allow you to bring to the table a wonderful dish , which you can trust … it will literally be snapped up! There are many ways to prepare these canapés, and today we offer you a basic version and some greedy variations . Let's get started: here is the recipe for salmon and Philadelphia canapés!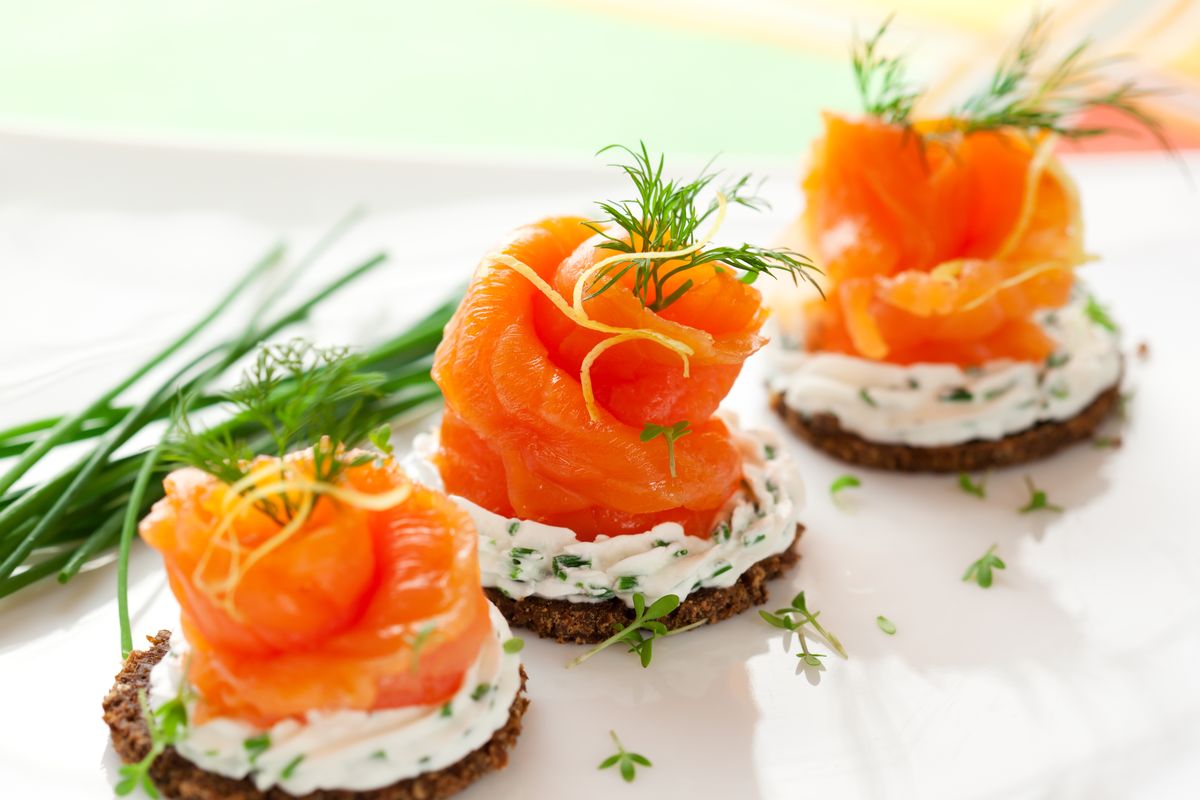 The recipe for salmon canapes
First of all, take care of the base : you can use toast, sandwich bread or even rye bread if you want. A good idea, for example, is to take slices and cut them into triangles , then remove the crust and flatten the bread slightly with a rolling pin.
At this point, pass the bread for a few minutes in a pan to make it crunchy. Then spread the butter on each slice.
Let's now pass to the filling . In a bowl, mix the Philadelphia with chives, pepper, salt, a drizzle of oil and a light grating of lemon zest, which will give the dish a slight touch of acidity .
Now you just have to compose the canapes. Start with a layer of Philadelphia, then lay the salmon slices and finish with chives to decorate.
Arrange them all on a tray and place them in the center of your table. Enjoy your meal!
If you want a more traditional variant, you can also simply spread a layer of butter and season the salmon with salt, pepper and lemon and serve it as one of the most classic Christmas appetizers .
Also try all our quick appetizers and many ideas for fish appetizers : they will surprise you!
storage
We advise you to consume all the canapes immediately after preparation : the longer you wait, the more the bread will become soggy by absorbing the humidity. In any case, after a day in the fridge (well covered) they will still be good .
Riproduzione riservata © - WT