How to make savory eggnog with parmesan: an easy and tasty recipe!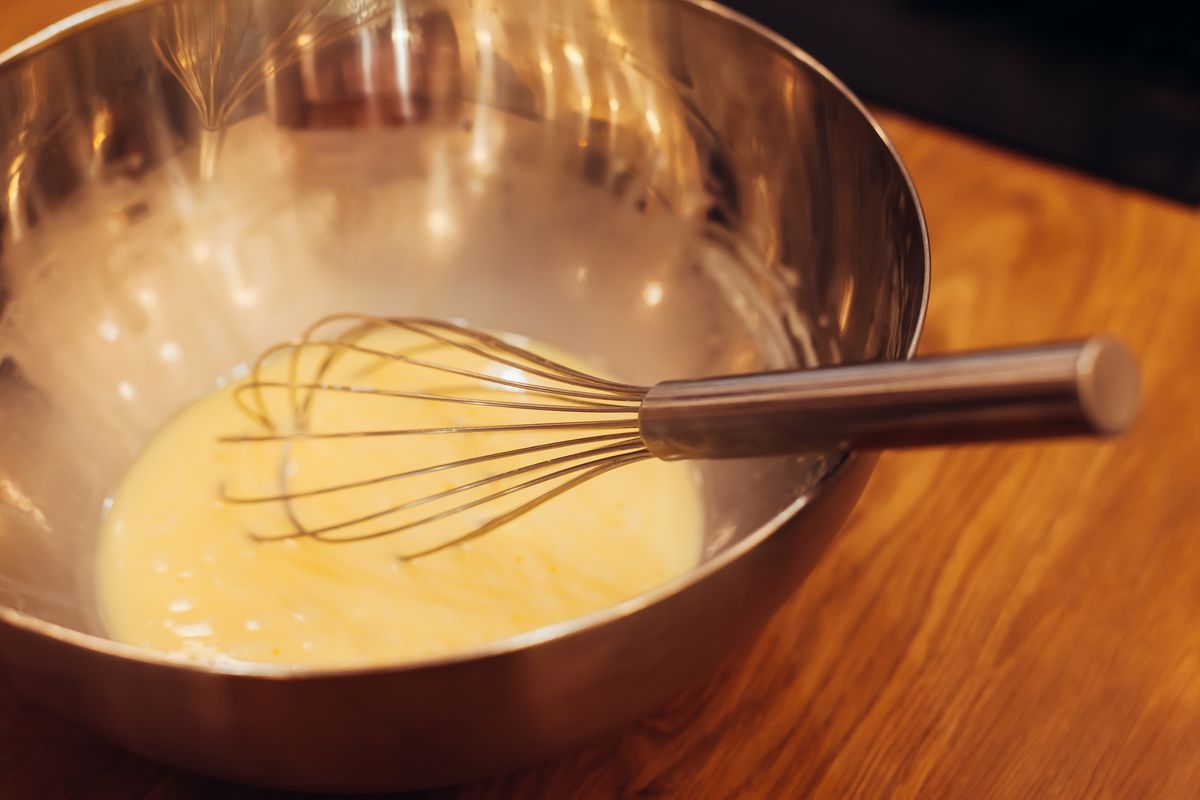 Savory eggnog is a variant of the classic sweet recipe, very easy to make and perfect to combine with many dishes.
Today we prepare a homemade sauce that is quick and easy to make, salted zabaglione with parmesan, a variant of the traditional zabaglione cream, which is served as a spoon dessert or prepared to accompany various types of desserts, including the classic Christmas pandoro.
This sauce is perfect for an aperitif as an accompaniment to many different dishes, from raw vegetables to savory flans , and it is also perfect for seasoning first courses or cooked vegetables, such as asparagus or baked potatoes. But this sauce is also very good eaten plain: try serving it with warm croutons , it will surprise you!
Are you ready? So let's see how to make the recipe for savory eggnog with parmesan!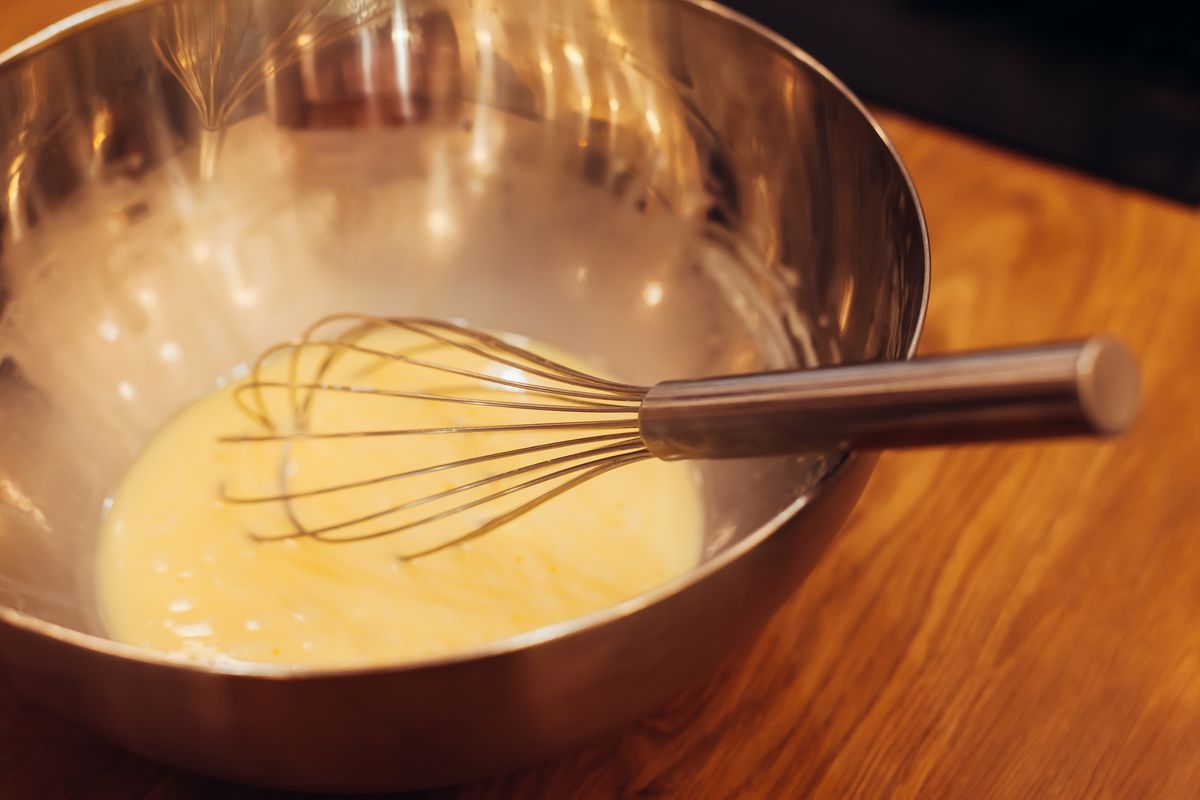 How to make eggnog, the savory sauce
Put the egg yolks in a small saucepan and beat them vigorously with a whisk. Add the butter, which you must first melt in a bain-marie or in a bowl in the microwave.
Once the butter has incorporated well into the eggs, add the salt, pepper and a pinch of nutmeg . Then, pour the wine while continuing to mix, so as to mix the mixture well.
While the saucepan is still on the heat, add the grated Parmesan and let it melt well. If, after this stage, the mixture is too thick , don't worry: just add two fingers of water, and the zabaione will return to the right consistency.
As soon as it is ready, switch off and serve hot. Bon appetit !
And if you're looking for a perfect dish to pair with your savory eggnog, some baked vegetable chips are just the thing for you!
Salted eggnog without parmesan
If you want an even simpler recipe without cheese, we recommend this preparation based only on eggs, salt, pepper and wine. Here are the ingredients and the preparation!
Ingredients
4 egg yolks
1 glass of white wine
Salt to taste
pepper as needed
Preparation
Combine the egg yolks in a bowl with the salt and beat the mixture until it is homogeneous.
Keep stirring in a double boiler, so that the heat can cook the sauce indirectly .
Now add the white wine slowly and mix well. Finish with pepper, and enjoy your meal!
How about trying the classic eggnog recipe too?
Riproduzione riservata © - WT