How to make spinach risotto, a classic of Italian cuisine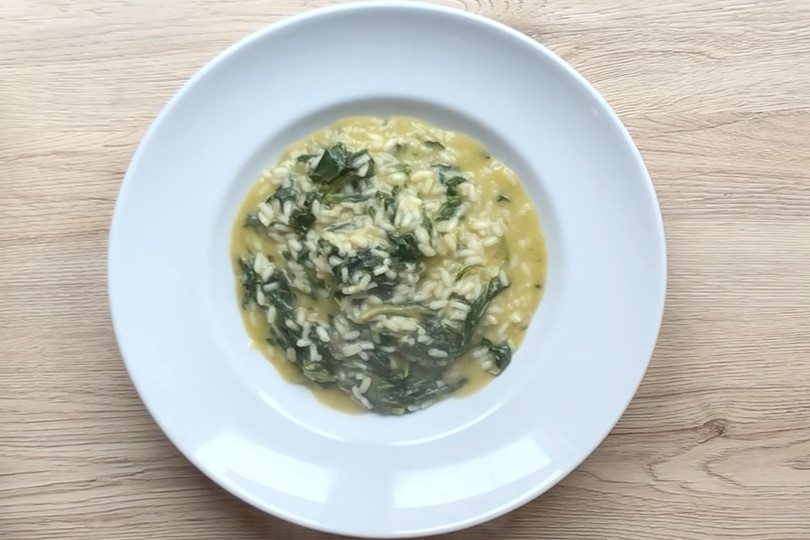 Risotto with spinach is one of the simplest, tastiest and most characteristic recipes of our kitchen: here's the recipe!
Today we prepare a delicious and colorful dish, the spinach risotto! Usually when we think of quick risottos we tend not to consider this recipe, and it is a real shame because the result is creamy and fantastic . In short, rice and spinach get along really well! As for cooking spinach, you can blanch them or sauté them in a pan and then blend them , to make them more pleasant even for the little ones, or leave them as they are.
How about, we dive into this preparation? Then follow us to discover the recipe for risotto with spinach!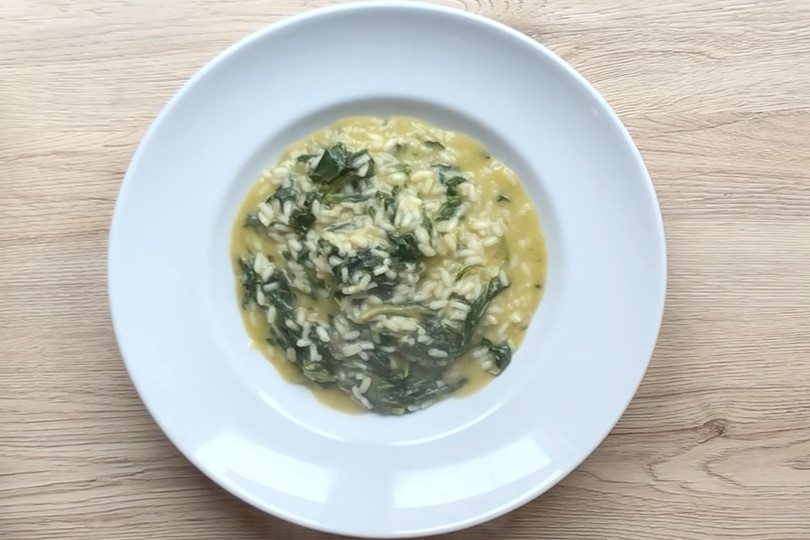 Preparation: how to make spinach risotto

In a non-stick pan, heat the butter and add the finely chopped onion to fry.

In the meantime, wash, dry and carefully cut the leafy vegetables, taking care to eliminate the damaged and hard parts . After a few minutes, add the vegetables to the pan (over low heat) and cook for about 10 minutes.

Finally, season with salt and pepper .

While the vegetables are cooking, toast the rice in a pan. Add some pepper and salt, then the white wine and let it evaporate; gradually add the broth in ladles.

After about 10 minutes, add the vegetables and cook for another 10 minutes.

After 20 minutes of cooking, turn off the heat and whisk the risotto with butter, pepper and grated cheese. The dish is ready, enjoy your meal!

If, on the other hand, you have a thermomix, you can try our risotto with spinach with the thermomix .
storage
You can keep the spinach risotto for a day in the refrigerator, consuming it no later than 24 hours. Obviously this dish will lose its usual consistency: you can scandalize it in the oven by creating a sort of timbale, covering it with Parmesan cheese.
Riproduzione riservata © - WT