How to make white sangria with the easy recipe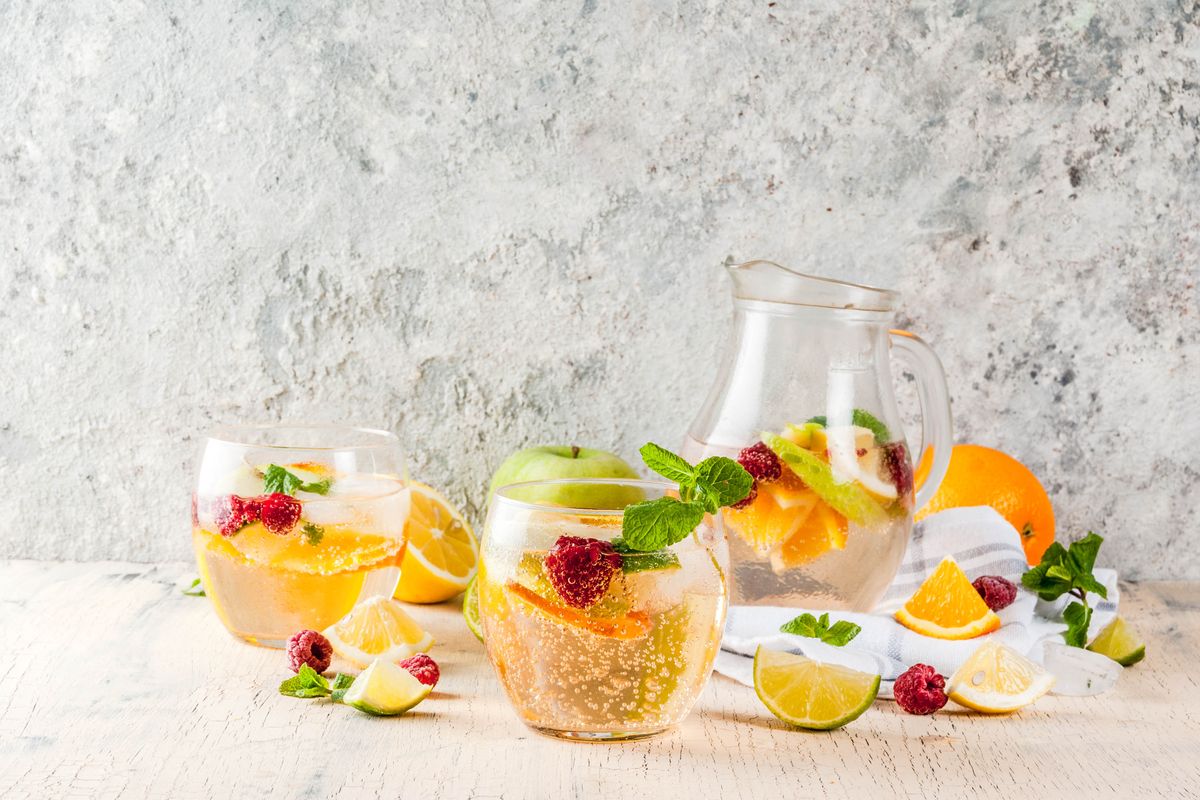 The original white sangria is really simple to prepare and perfect if made with summer fruit. I recommend: enjoy it very cold!
Sangria is a typical Spanish drink, to be precise from Catalonia. The traditional recipe involves the use of red wine, however it is possible to prepare, in a similar way, an excellent white sangria. We will get a sort of fresher and lighter cocktail , perfect in summer to accompany a Spanish menu or to serve as an aperitif.
The ingredients of white sangria are white wine, vodka and soda for the liquid part while for the fruit you can choose the one you prefer. We advise you to choose summer fruit such as peach, melon and orange and make it more colorful with a few raspberries. Depending on your tastes, it is also possible to make everything more aromatic with a cinnamon stick. But let's see all the steps in detail.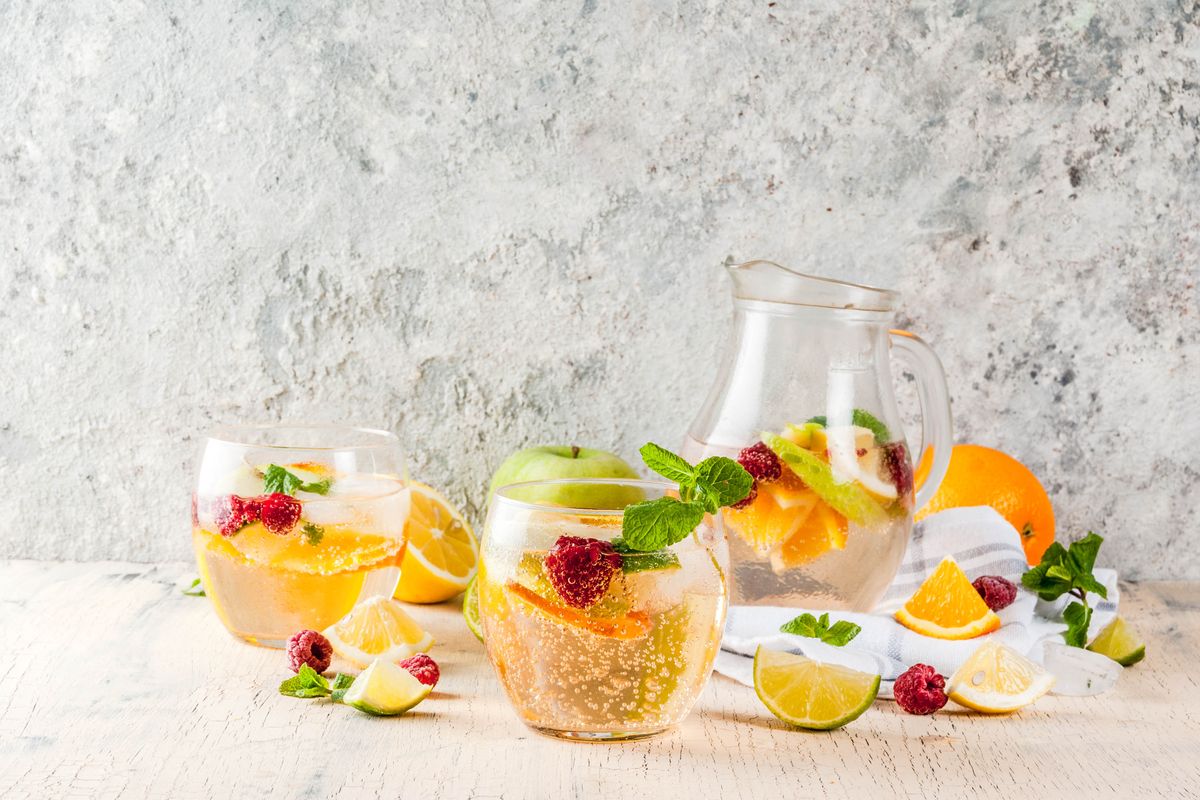 How to prepare the white sangria recipe
First, wash raspberries, peaches and oranges well. We advise you to buy organic fruit as we will not peel it. The melon, on the other hand, will be peeled. Cut the peaches and melon into small pieces and the oranges into slices and put them in a large bowl.
Also add the raspberries then cover with white wine, vodka and soda . Sweeten and add the cinnamon stick to taste. Cover with cling film and leave in the refrigerator for at least 6 hours before serving.
Sangria should be enjoyed very cold so our advice is to also add ice cubes.
The white sangria with our recipe is excellent as an aperitif. However, we invite you to also prepare the classic recipe with red wine and then decide which one is your favorite.
storage
Sangria can be stored in the refrigerator for 1-2 days . However, keep in mind that over time the fruit tends to become mushy.
Riproduzione riservata © - WT