How to prepare Alessandro Borghese's penne all'arrabbiata?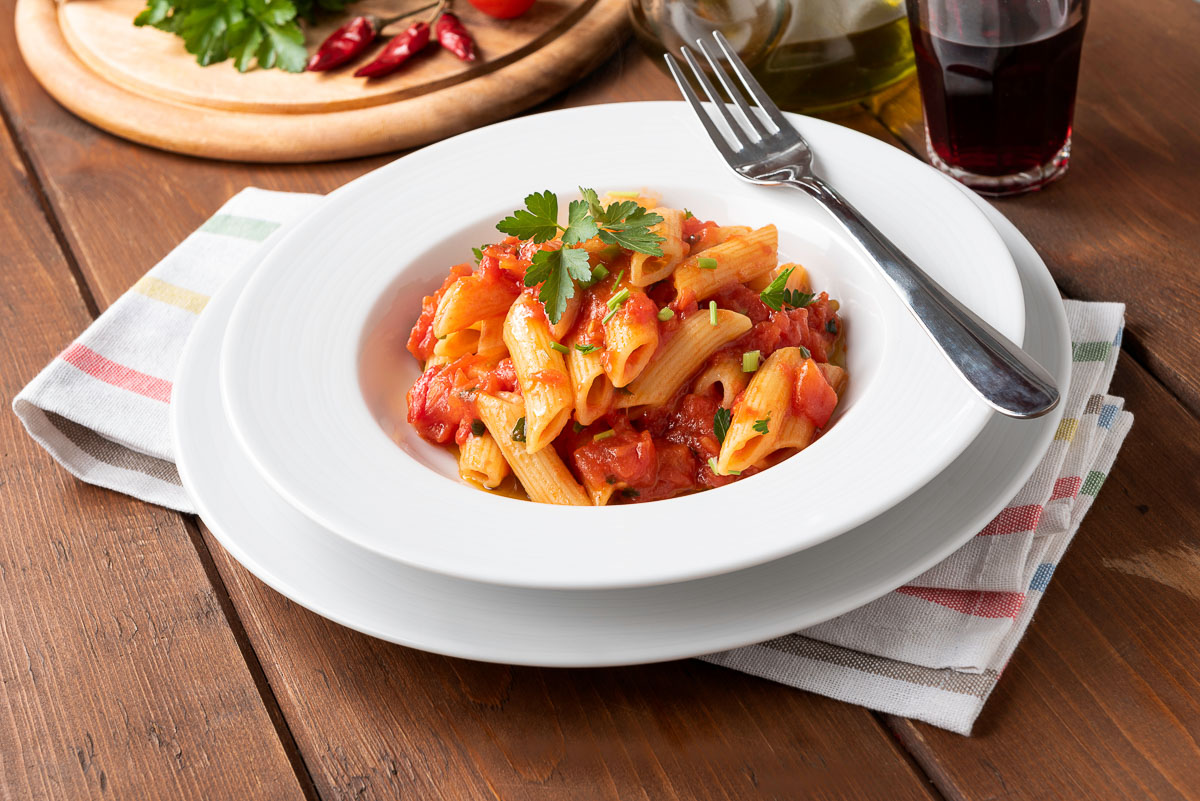 A classic first course prepared by a great chef is something else entirely: here are Borghese's penne all'arrabbiata.
How many times has it happened to us, on television, to see a simple dish prepared by the expert hands of a chef take on a completely different aspect, while maintaining the same starting ingredients? Borghese's penne all'arrabbiata are no exception. This time the secret is in cooking the cherry tomatoes , done in foil rather than in a pan, so as to give them a toasted aroma. For the rest the ingredients remain unchanged: excellent quality pasta , chilli pepper, garlic, oil and parsley .
Do you know why this quick and easy first course is called that? The reason is to be found precisely in the presence of chili pepper which is said to make the face red with its spiciness, just like when you get excited!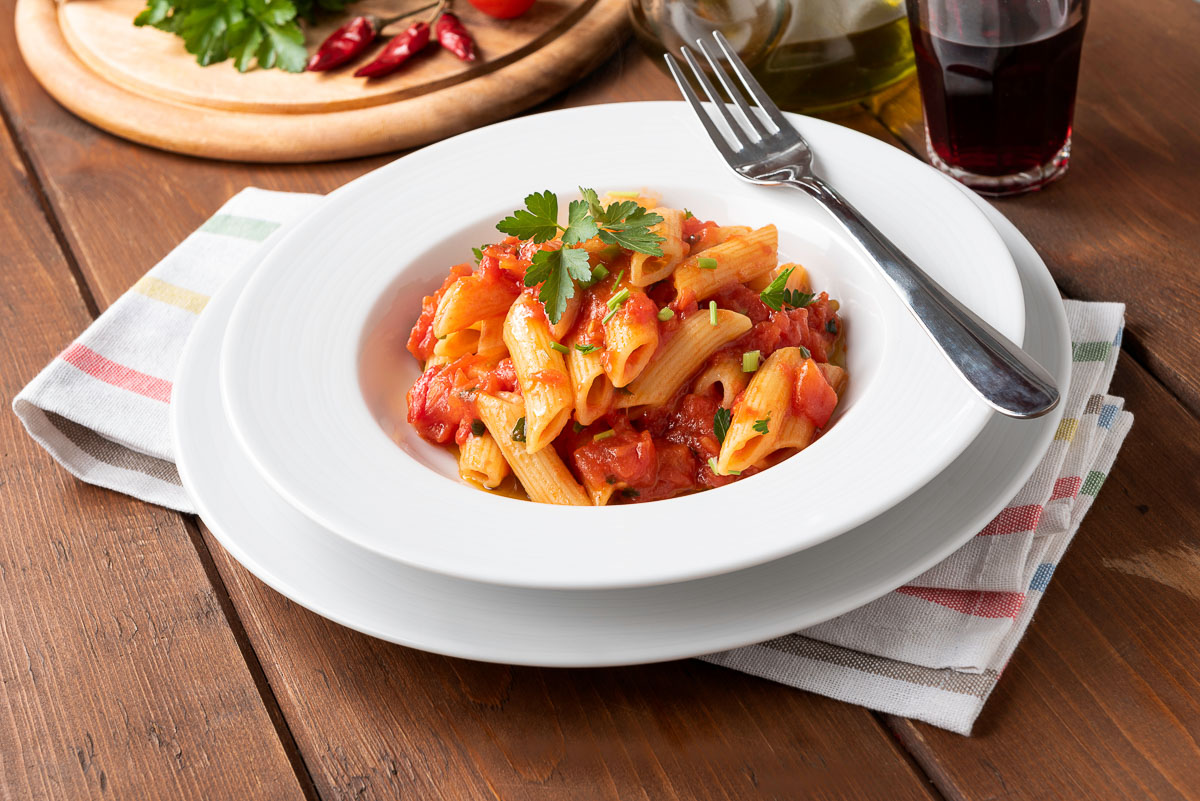 How to prepare the Borghese penne all'arrabbiata recipe
Borghese's pasta, prepared in an episode of Kitchen Sound , does not have very different ingredients from the classic pasta all'arrabbiata , yet the flavor is very particular: absolutely worth trying !
First, focus on the cherry tomatoes . Wash them well under running water then cut them in half lengthwise.
Arrange them next to each other on a sheet of foil, season them with a little chilli pepper , a few parsley leaves and a drizzle of oil .
Close the foil and place the parcel on a plate, cooking the cherry tomatoes for about 15 minutes .
In the meantime, cook the pasta in plenty of salted water for the time indicated on the package.
Separately, heat a pan with a drizzle of extra virgin olive oil and the poached garlic clove.
Add the tomatoes and sauté for a few minutes over high heat.
Once ready, drain the pasta and toss it in the pan to flavor it.
Distribute on plates and complete with a few more parsley leaves.
storage
Pasta all'arrabbiata can be stored in the refrigerator in an airtight container for 2-3 days. You can consume it after heating it in a pan or in the microwave for a few minutes.
Riproduzione riservata © - WT