How to prepare pork ribs in the air fryer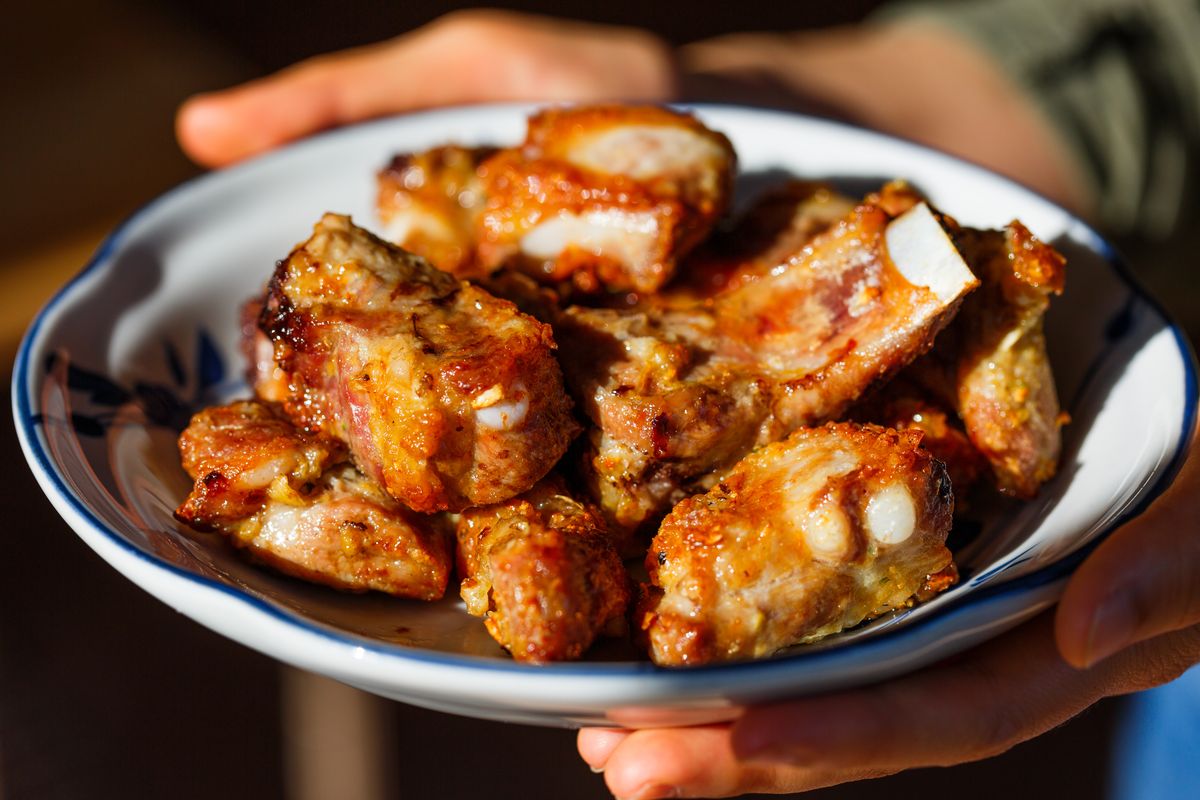 Let's find out how to prepare ribs in an air fryer in just 20 minutes while keeping the meat tender and tasty.
If you still haven't discovered all the "magic" that an air fryer can do, we guarantee that this recipe will leave you speechless. We are talking about ribs in an air fryer, a dish that normally requires long cooking times but which, thanks to this appliance, will be ready in 20 minutes.
The longest step is that of the marinade which takes about a couple of hours (or even all night) which you can however skip to make the preparation faster. As for the aromas to use for ribs cooked in an air fryer, you can opt for the more classic ones such as aromatic herbs , or for something with a more American flavor such as paprika . Let's see how to proceed to have very tender ribs in the air fryer.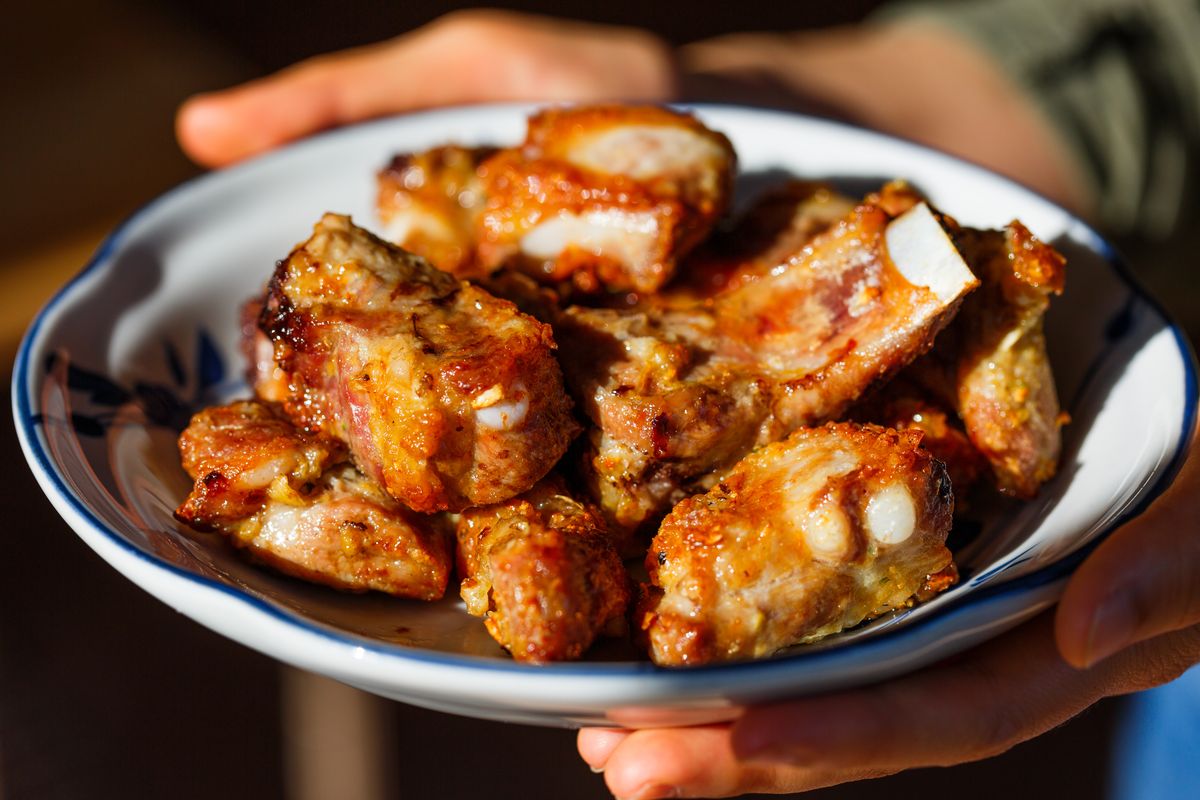 How to prepare the ribs recipe in the air fryer
First , separate the ribs from each other so as to favor the distribution of the aromas and speed up cooking.
Place them in an airtight container and season them with oil, smoked paprika, chilli pepper and salt. Alternatively, chopped sage and rosemary are also fine. Close and leave to marinate in the refrigerator for a couple of hours (or overnight if you have time).
Then place the ribs, drained from the marinating liquid, in the basket of the air fryer and cook at 180°C for 10 minutes , then turn them over and continue cooking at the same temperature for 10 minutes . Check that they are well cooked then serve.
Cooking times for ribs in an air fryer vary not only based on the size of the ribs but also on the fryer itself. It may therefore be necessary to prolong the cooking by a few minutes but after the first experiment you can go decisively.
Also excellent is the idea of ​​preparing pork ribs in the oven , equally tasty, and perhaps accompany them with homemade barbecue sauce.
storage
Our advice is to consume the freshly made ribs. However, if you have any leftovers, you can reheat them in the air fryer for a couple of minutes before consuming them.
Riproduzione riservata © - WT