How to prepare shortcrust pastry for pastiera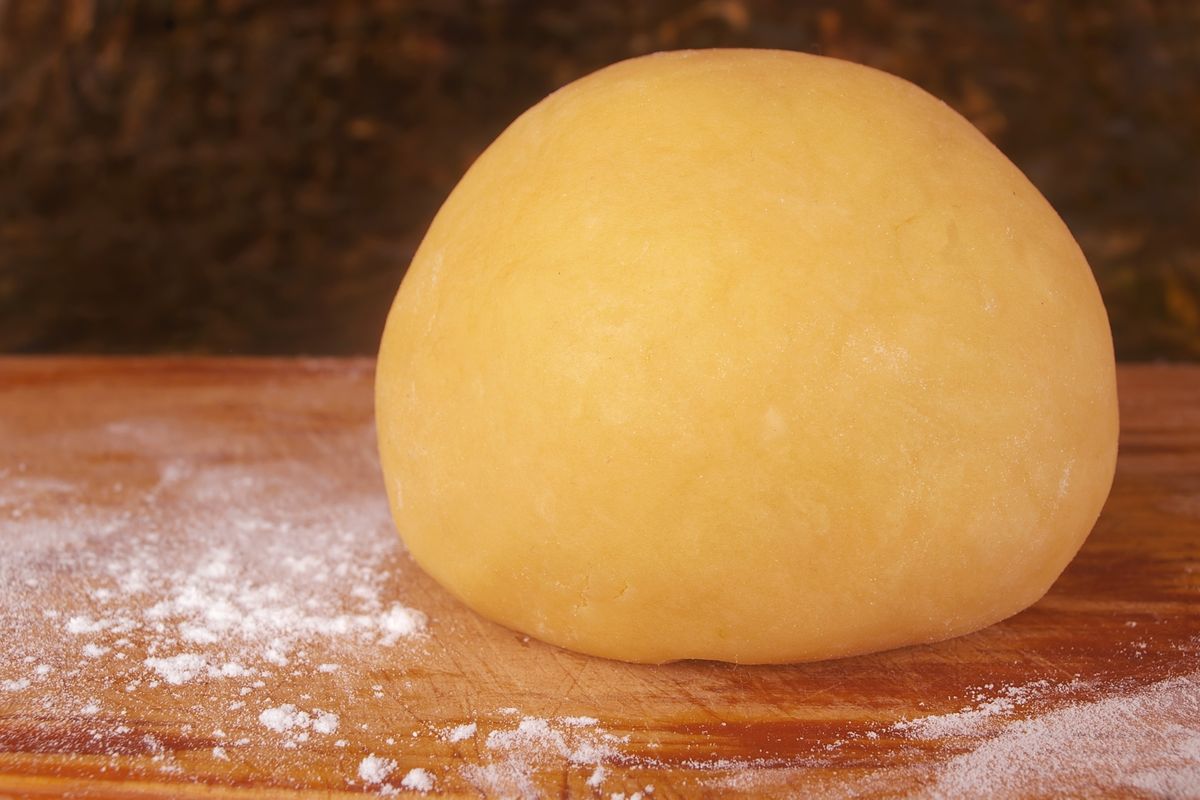 Fundamental for the perfect success of the dessert, the shortcrust pastry for pastiera must be prepared exactly as tradition dictates.
The shortcrust pastry for pastiera differs from a "normal" shortcrust pastry due to the presence of lard . In fact, this fat of animal origin is widely used in Campania cuisine and when it comes to Neapolitan pastiera it is impossible to do without, but also in general to make shortcrust pastry for tarts and biscuits. It is he who gives the dough that particular flavor and crumbly consistency which characterizes the Easter dessert par excellence.
If you've never used it, don't worry: in the supermarket it is usually found near butter and margarine which it resembles in consistency. Also the use is analogous, given that cold it has a solid result , easily workable with all the other ingredients.
The dough is then flavored with lemon and some recipes call for the addition of baking powder or ammonia for desserts to make it more crumbly, but in fact it's not necessary. The shortcrust pastry for pastiera must in fact support a rather consistent filling and it is not necessary for it to rise.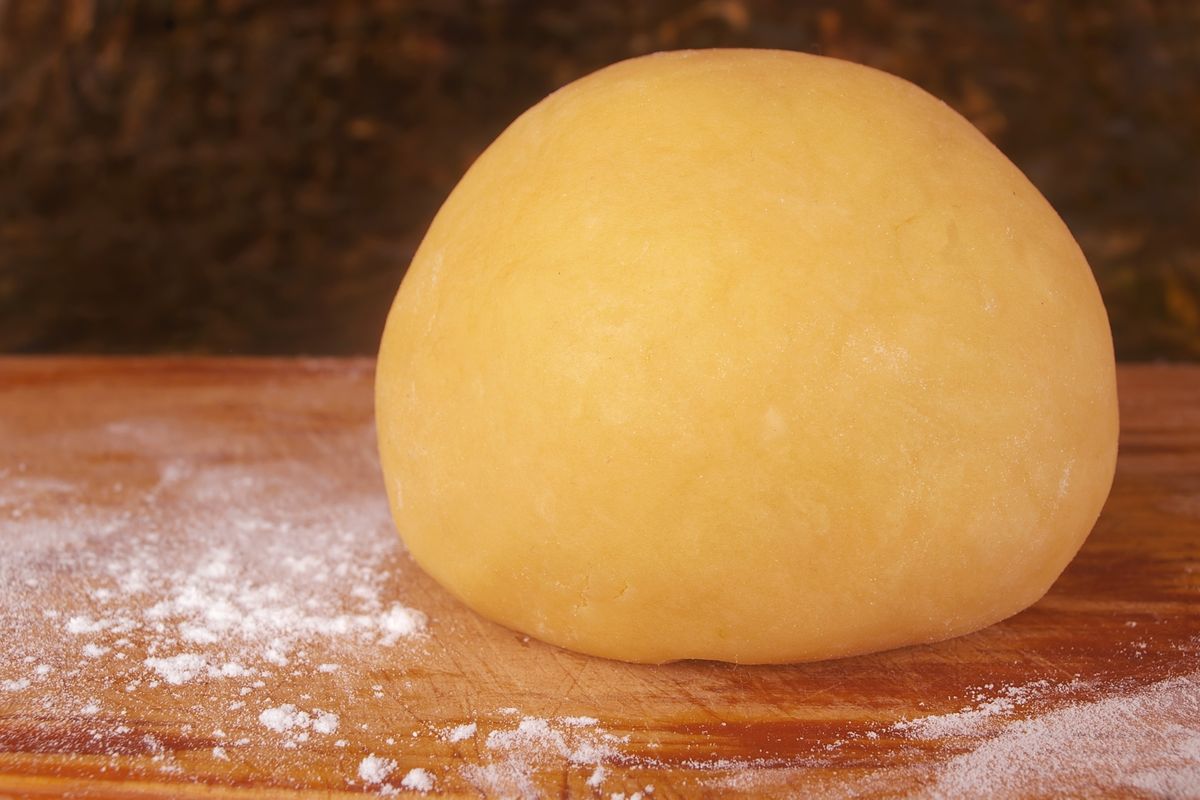 How to prepare the pastry recipe for pastiera
To prepare the shortcrust pastry with lard , put flour, sugar, ammonia for desserts and grated lemon zest in a bowl .
Mix quickly then add the very cold lard and mix the ingredients with the help of a fork.
Once you have obtained a crumbled dough, add the eggs and knead again, first with a fork and then by hand, directly on the pastry board.
You have to be pretty quick because the heat of your hands tends to melt the lard , complicating the process.
Then wrap it in plastic wrap and put it to rest in the fridge . As you know, the maturation to which this dough owes its name should last at least a day, but even two hours are sufficient.
After the rest time has elapsed, the pastry can be rolled out with a rolling pin and used in the recipe for the Neapolitan pastiera, also in the version with the Thermomix .
If you wish, you can prepare the pastry pastry with butter , replacing it in equal quantities with the lard, instead as regards the ammonia for desserts you can either replace it with a teaspoon of yeast or eliminate it directly, the dough will be perfect anyway.
And if you want to prepare it to perfection, in addition to our instructions, here is a video recipe ready for you:
storage
You can wrap the pastry in transparent film and keep it for 3-4 days in the fridge , or freeze it in the freezer and use it at the right time (within a few months).
Riproduzione riservata © - WT