How to prepare the focaccia dough with milk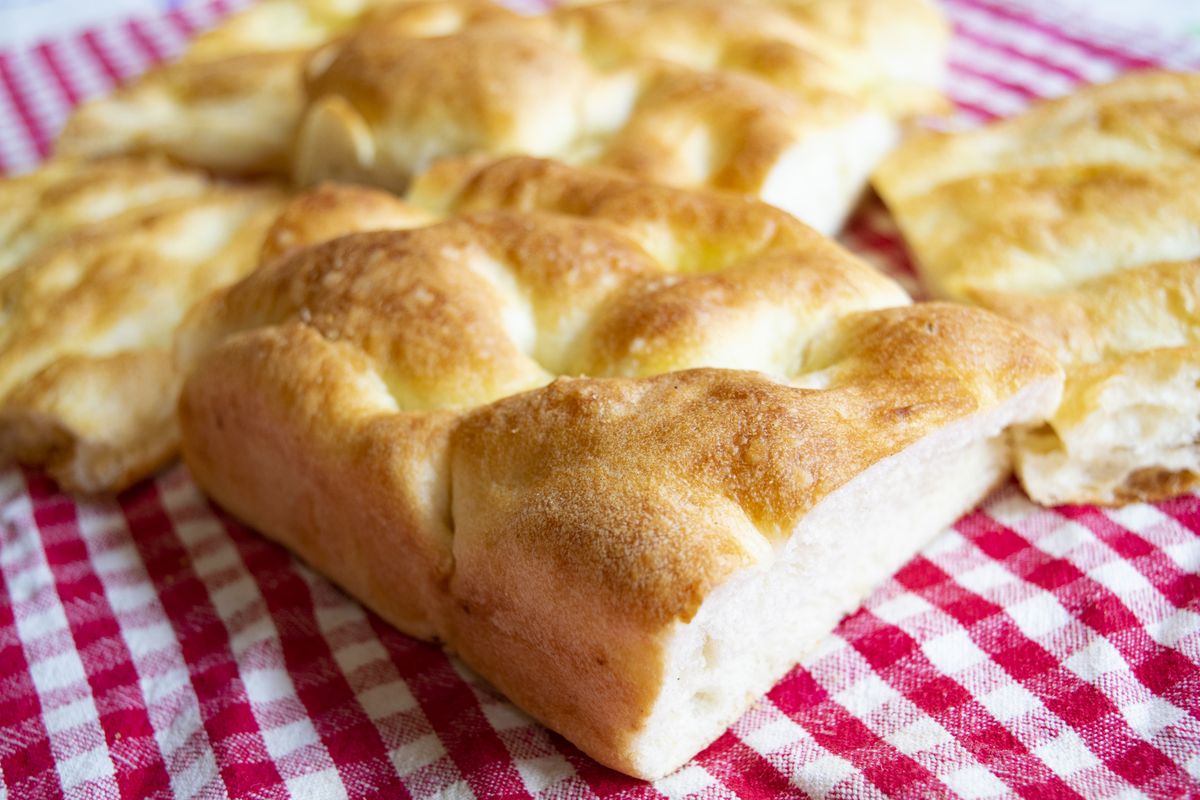 Unusual, light and delicious, focaccia with milk is a simple leavened product to prepare at home. Here is our recipe.
Milk focaccia is a leavened product that is soft beyond imagination . Simple to prepare, it's perfect for a snack or as a substitute for bread and the most interesting aspect is that you don't need a planetary mixer to prepare it. In fact, the homemade focaccia with warm milk is mixed in a bowl , without having to be too precise and, after a few hours of leavening, it is ready to be put in the oven.
Just take a look at the ingredients to realize that you can get to work right away: flour, milk, oil, yeast and salt is all you'll need. Like all focaccias, you can then enrich the surface with other ingredients such as olives, cherry tomatoes, onions or other. Let's see all the steps together.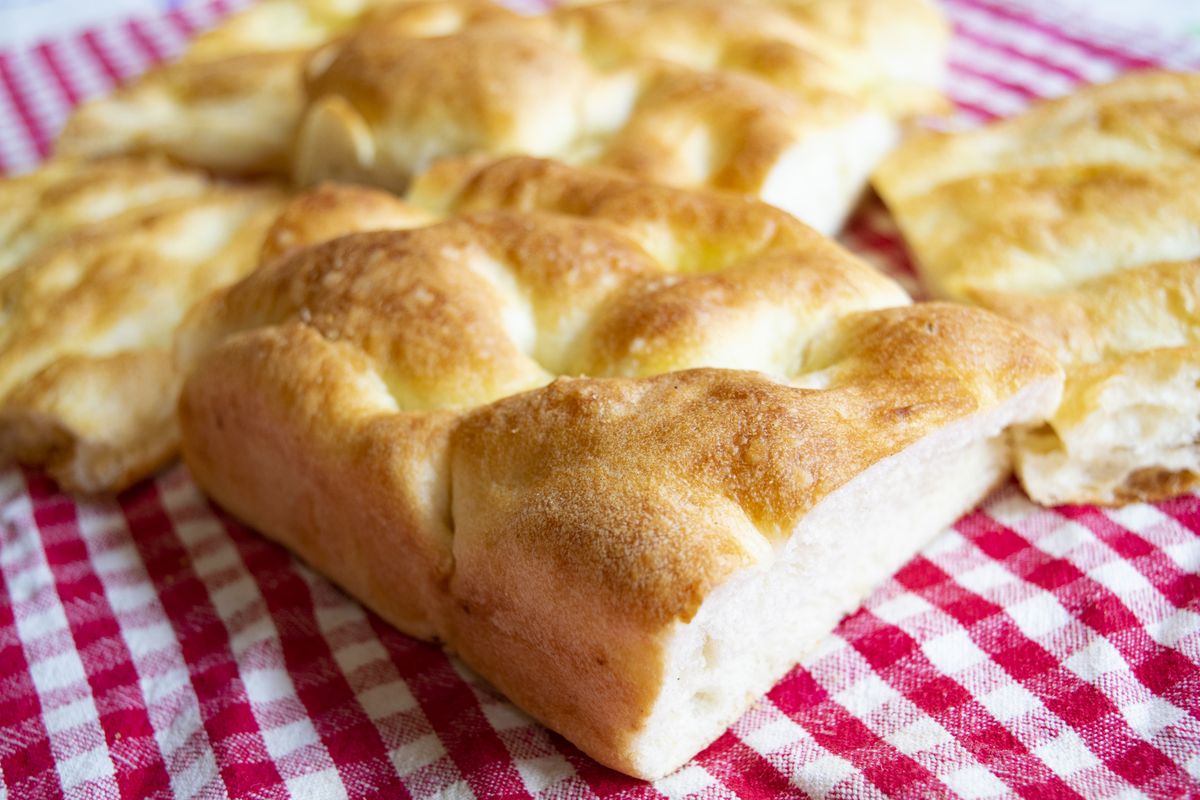 How to prepare the focaccia with milk recipe
First, heat the milk to warm it up. Be careful that it is not too hot or it will kill the yeast.
Melt the yeast and sugar inside, mixing with a spoon.
Then add the oil, emulsifying it as much as possible, then half the flour, the salt and the remaining flour, stirring constantly with a spoon.
Once you have obtained a homogeneous and lump-free dough , even if a little sticky, put it to rise covered in cling film in the oven off with the light on. It will take approximately 3 hours for it to double in volume.
Then cover the oven dripping pan with parchment paper and pour the mixture. Grease your hands and gently spread it, forming the characteristic holes .
Make the emulsion by mixing 3 tablespoons of oil, 2 tablespoons of water and a pinch of salt and spread it over the surface.
Let rise for another 30 minutes then bake at 180°C for 30 minutes.
Once out of the oven, your milk focaccia is ready to be enjoyed, hot or at room temperature.
When it comes to focaccia it is impossible not to mention the most famous, theGenoese focaccia . Try it with our recipe.
storage
The milk focaccia is kept in a paper bag for a couple of days .
Riproduzione riservata © - WT