How to prepare the Japanese recipe that drives the world crazy: katsu curry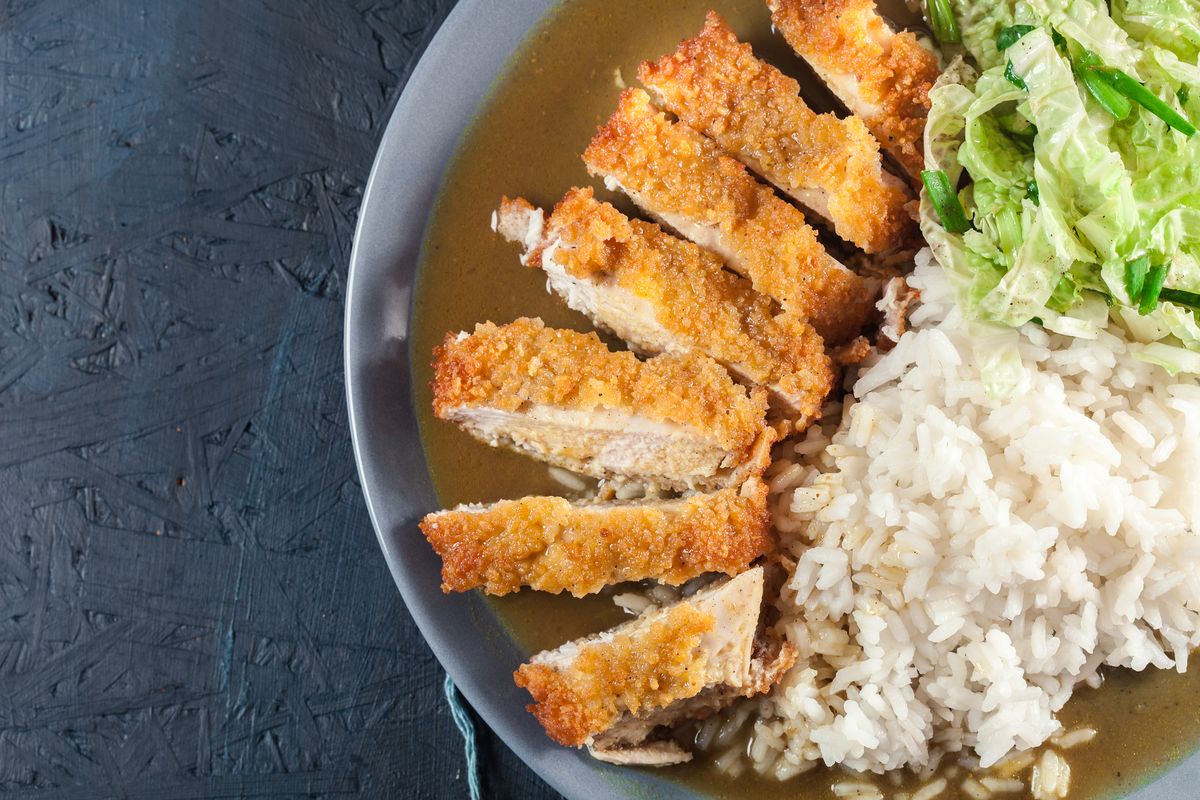 Katsu curry is a Japanese recipe prepared with fried chicken, white basmati rice and curry sauce. Let's see it together.
Curry is an ingredient that arrived in Japan at the hands of the British who in turn had imported it from India. This blend of spices almost immediately conquered the land of the rising sun which made it the protagonist of katsu curry, an excellent recipe to serve as a single dish , considered a real typical product of the country.
Basically it is a chicken cutlet with curry served with white basmati rice. There are therefore many elements in this Japanese recipe which, however, blend perfectly with each other. However, what makes the recipe so popular is the crunchy breading of the chicken , obtained with panko, the Japanese breadcrumbs obtained from white bread.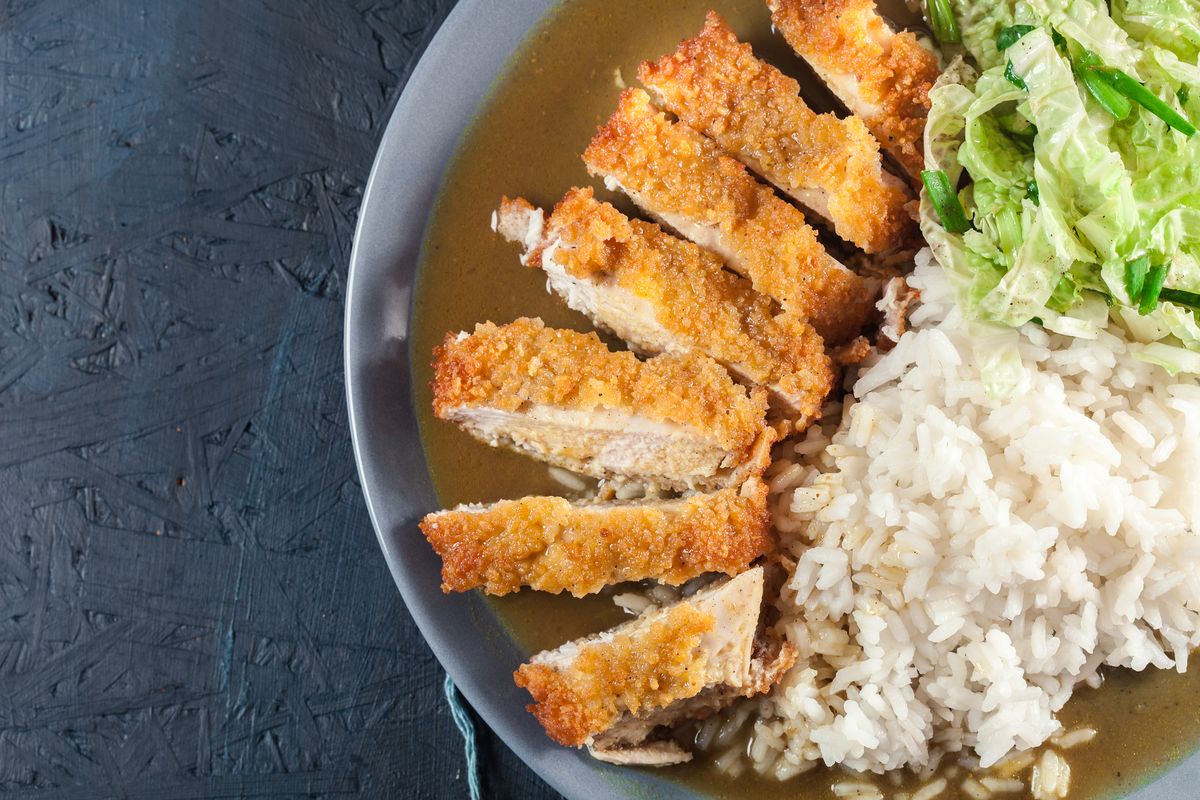 How to prepare chicken katsu curry recipe with rice
First prepare the curry sauce . Finely chop the onion and grate the garlic and ginger. Combine them in a pan with 3 tablespoons of oil, curry and turmeric and let go over low heat for a few minutes before incorporating the flour.
Once it is toasted, pour in the broth and coconut milk. Season with salt, sugar and soy sauce to taste and cook over medium-low heat for 10 minutes, stirring occasionally.
In the meantime , cook the basmati rice with double its volume of water. That is to say that for the cup of rice required by the recipe you will have to use two cups of water. Salt it lightly if you like, but this is not done in the traditional recipe.
Then move on to preparing the chicken. Dip the slices first in the flour, then in the beaten eggs and finally in the panko. Fry them half immersed in boiling seed oil until they are golden and crispy on both sides.
Now that all the components of the dish are ready, all that remains is to implement: fill half of a deep plate with rice, place the sauce next to it and the chicken cut into strips on top.
You can also prepare the variant with pork cutlet with curry. The procedure is completely similar simply instead of the chicken you will use 4 slices of pork loin.
Also try the more classic chicken curry recipe to dive into Indian cuisine.
storage
Our advice, if you have any leftovers, is to keep the three components of the dish separately and reheat them before enjoying them.
Riproduzione riservata © - WT