How to prepare the mimosa cocktail: ingredients and recipe!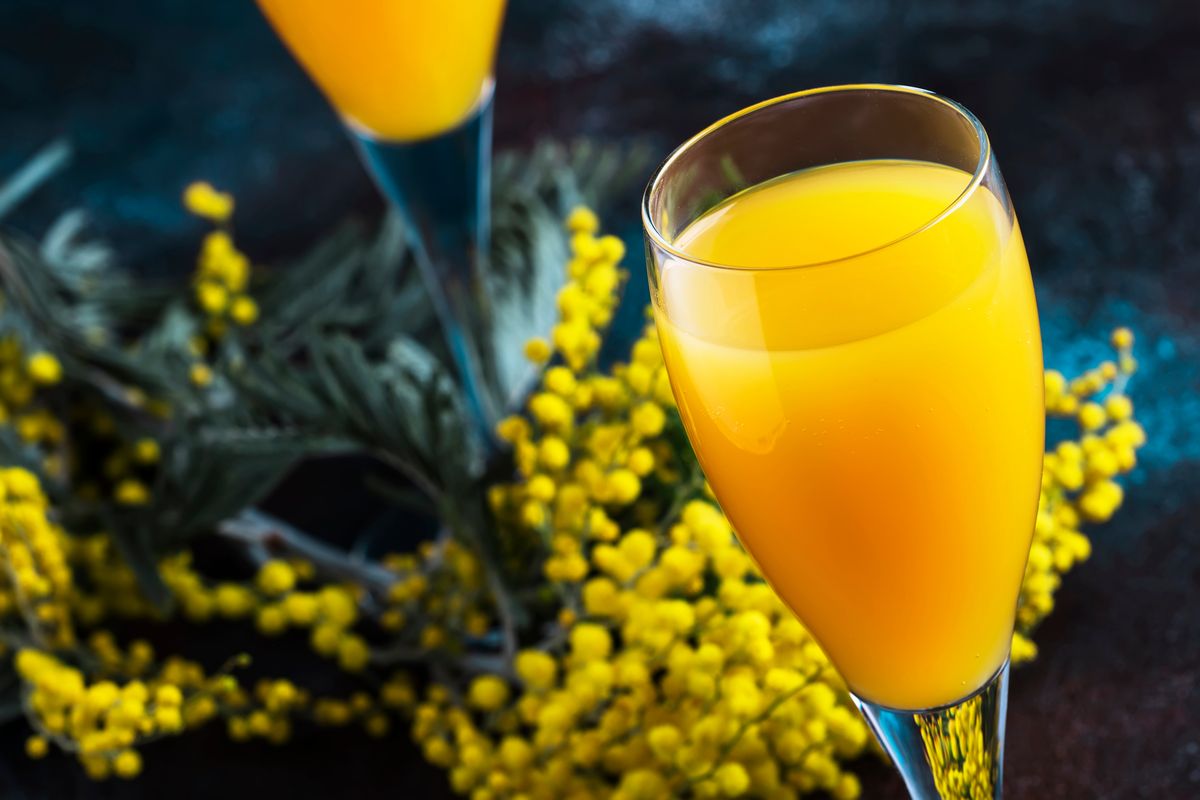 The mimosa cocktail is a fresh drink made with brut sparkling wine and orange juice, perfect for preparing for Women's Day (but not only)!
Do you know the mimosa cocktail? Orange juice and brut sparkling wine are the only ingredients needed to prepare a themed drink to be served on Women's Day (and beyond). One of its characteristics, in addition to the round and pleasant taste, is the fact that it is very light compared to many other aperitif drinks ranging from Spritz to Negroni. To prepare it you will need only 2 ingredients in equal dose, and that's it.
Have we intrigued you enough? The mimosa cocktail is ideal for an aperitif with friends and you can prepare it in no time. Let's see how it's prepared now!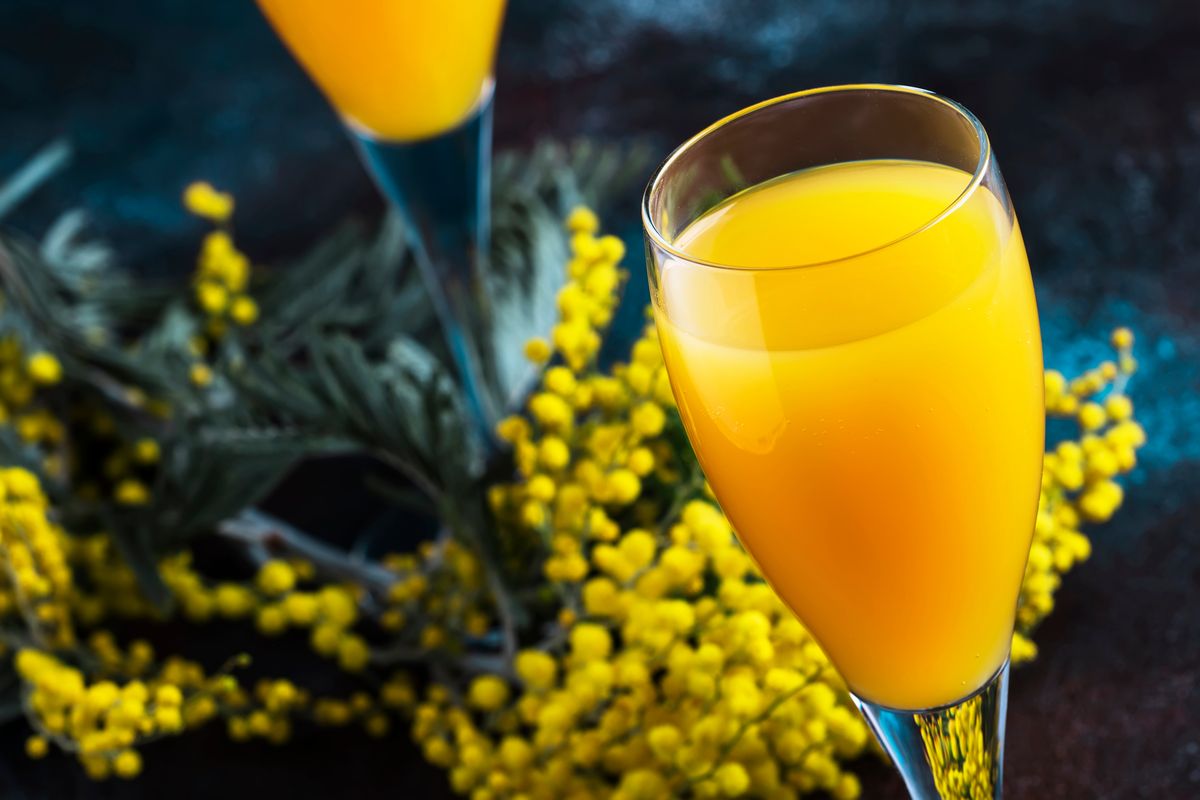 Preparation of the mimosa cocktail
First, press the orange, squeeze and filter the juice with a sieve until you get the amount indicated.
Distribute the juice inside 1 flute, filling it just under half.
Add the chilled white wine until the glass is almost full . Mix well and serve.
If you wish, you can enrich the cocktail with a little orange peel or a slice to fit on the edge of the glass.
In Italy the drink is often chosen as an aperitif, while in America it is very common to sip it during Sunday brunch : it is in fact perfect with sweet foods, but also with delicate savory foods such as avocado, eggs, salmon and the like.
As an alternative to this drink, we recommend the recipe for preparing bloody mary . Also try our women's day menu : it won't disappoint you.
The history of the mimosa cocktail
The story of this drink is particular : in 1925 a barman at the Riz Hotel in Paris combined the two ingredients in equal measure, giving life to a good and light drink immediately called after the yellow flower typical of women's day. A few years earlier, however, in 1921, a very similar cocktail was invented in London, however with different doses using a double dose of orange juice . This second drink was immediately called Buck's Fizz.
Riproduzione riservata © - WT