How to prevent wrinkles naturally
Preventing wrinkles is better than treating them with a scalpel. Let's see how to do it naturally.
Everyone, sooner or later, finds themselves struggling with wrinkles on the face first . The main cause is advancing age, but genetics and some bad habits, such as smoking and alcohol, are also to blame.
After the age of thirty, many women begin to wonder how to get rid of wrinkles, but in reality it would be better to prevent them than to cure them. Let's see how to do it with some simple precautions and with natural remedies .
How to prevent facial wrinkles
The first thing to do to prevent wrinkles is to eliminate bad habits that can anticipate their appearance. First of all, among these we find smoking which, in addition to being harmful, causes premature aging of the skin. The abuse of alcohol , caffeine and refined sugars must also be eliminated. We must then try to reduce stress , have a balanced diet and exercise regularly. In summary, it is very important to have a healthy lifestyle.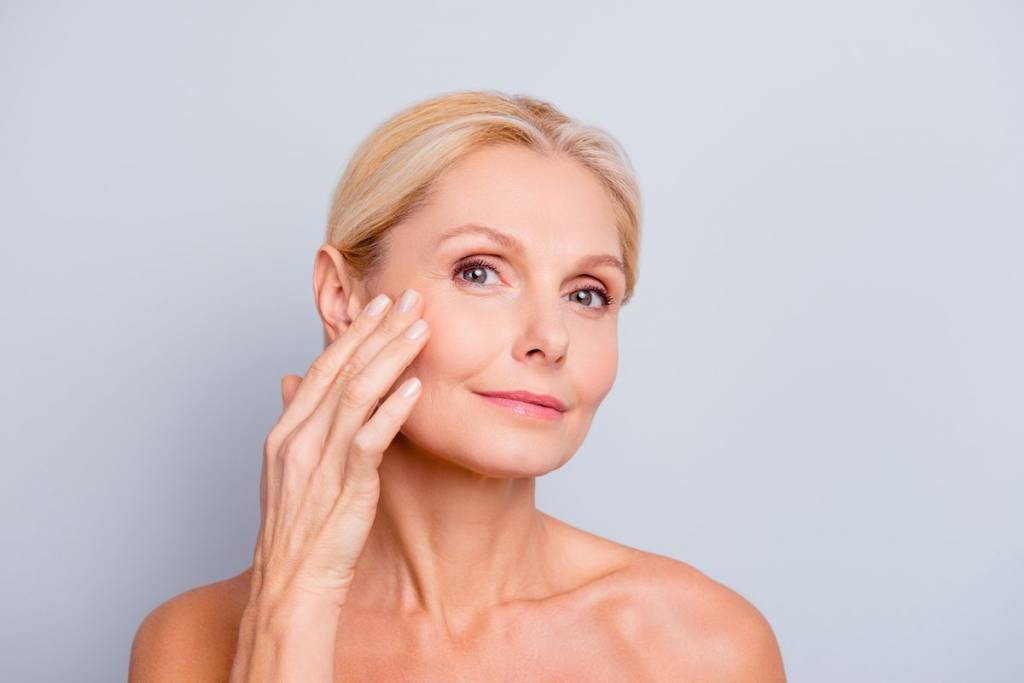 Among other things, it is essential to always protect the skin from the sun , using a face cream with a sun filter even in the city and even in winter. To prevent crow's feet around the eyes, it's best to wear sunglasses during the day, in order to protect the skin and to avoid squinting. Another expedient that can be useful is not to use a straw and not to make too many faces which, in the long run, can lead to the appearance of the first wrinkles. And when do you sleep? Again, wrinkles can be prevented. Using a silk pillowcase, in fact, allows you to avoid nighttime scrubbing which in the long run can irritate or stretch the skin too much. Alternatively you can sleep on your back. If you don't feel like paying attention to all these details because you like to be natural, you can fix it with facial exercises. All without forgetting the sunscreen.
Natural remedies for wrinkles
Going to the remedies against wrinkles, the skin must be carefully cleansed every day with delicate products and without rubbing (eliminate make-up remover wipes from your beauty routine). For the eyes, you should always use a two-phase make-up remover, which dissolves the make-up without having to rub too much. Furthermore, you must never forget to use a scrub twice a week and periodically do a professional facial cleansing. In this way, correct personal hygiene will be maintained which is one of the simplest methods to count on skin that is always healthy and able to protect itself even from the first signs of aging.
Staying on the subject of cleaning, it is good to apply a moisturizer immediately after cleansing. From the age of 30, it is also best to use an anti-wrinkle product . There are many effective anti-wrinkle creams on the market, but we recommend those based on natural ingredients. One last tip: before going to bed, it is preferable to apply a few drops of argan oil or rosehip oil on the eye and lip contours, two very powerful natural anti-wrinkles.
Riproduzione riservata © - WT