How to say no to a petal of our Nutella flower?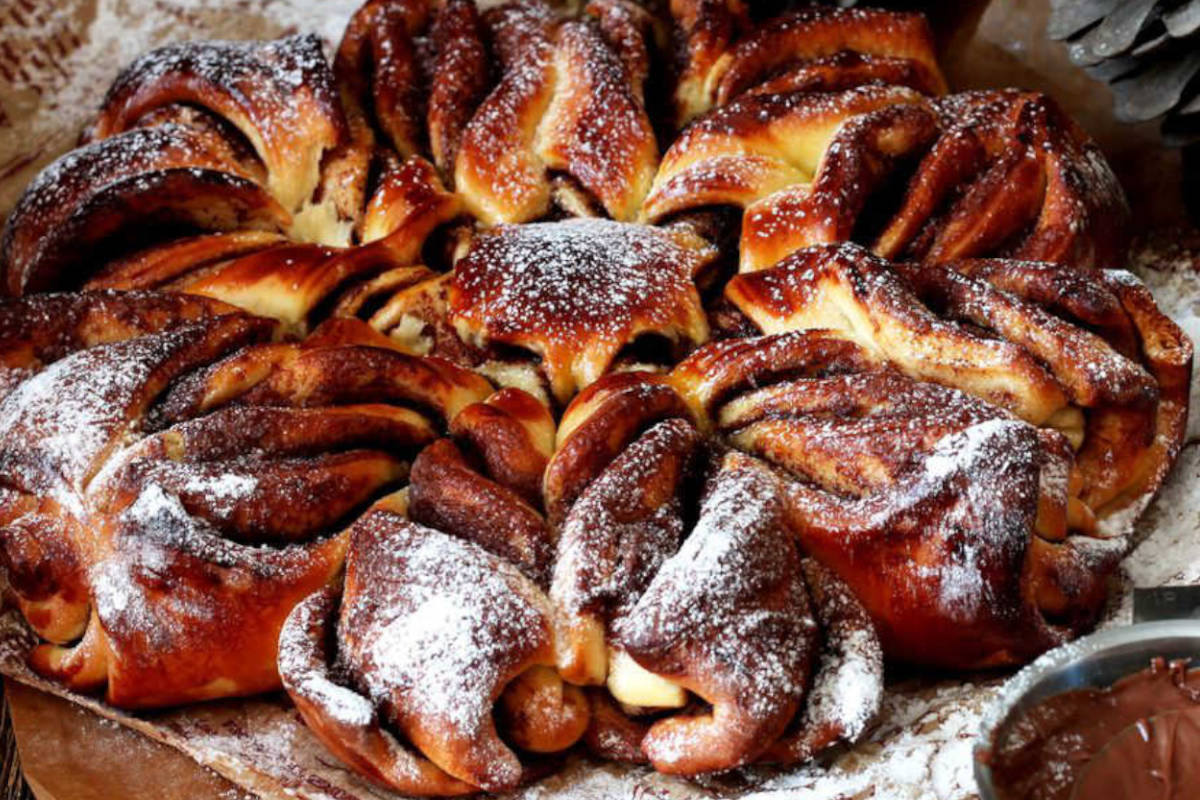 Nutella flower is a very soft dessert that will impress you: here's how to prepare it to conquer the palate of your guests.
Nutella flower is perhaps one of the most loved and appreciated recipes . The reason is obvious: soft, scenographic albeit simple to prepare and greedy beyond measure, it lends itself to many occasions . Then the idea of ​​preparing a flower cake is truly original and if you want to make someone feel important there is no better choice.
Preparing the Nutella flower, as mentioned, is simpler than you can imagine and, thanks to our advice, it will give you great satisfaction. Ready to get your hands dirty ? However, I recommend: do not eat all the Nutella while the pan brioche is rising!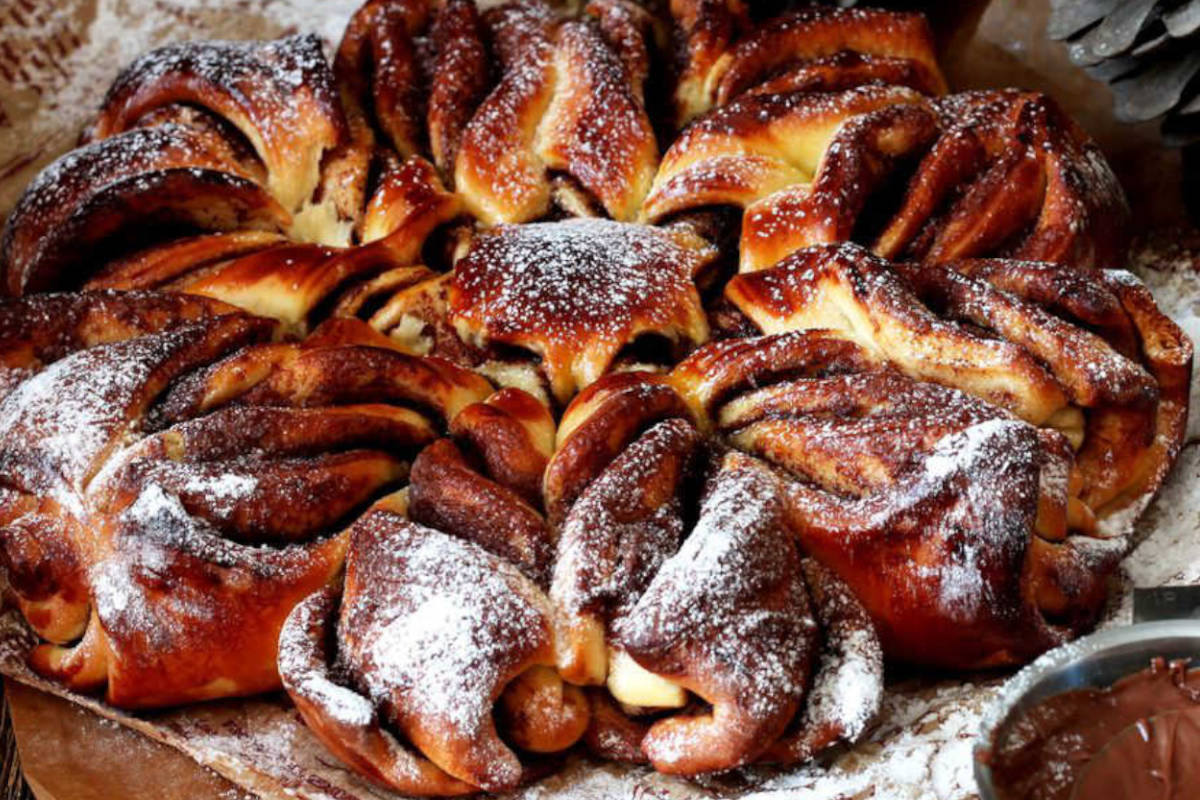 Nutella flower: the recipe
To prepare the Nutella flower, dissolve the yeast in warm milk . Then pour it on the flour , arranged in a fountain in a bowl or inside the bowl of the planetary mixer.
Start kneading (by hand or with the dough hook), adding the sugar , egg and oil .
Once you have obtained a homogeneous mixture (in the planetary mixer it will have been strung, i.e. twisted around the hook), finish working on the pastry board and give it the shape of a loaf.
Put it in a bowl covered with plastic wrap and let it rise in the oven off with the light on for 3 hours .
Then take the dough back and divide it into two equal parts .
Roll out the first so as to obtain a 7-8 mm thick disk.
Spread it with Nutella and cover with the remaining pan brioche, spread like the previous one.
Now place a glass in the center of the cake with the rim facing downwards. It will serve as a guide for the next step.
With a sharp knife or a pasta cutter wheel you will have to make cuts, similar to slices, which however will stop at the glass. There must be 12 wedges in total.
At this point, roll the cloves alternately to the right and to the left: you will thus recreate one petal at a time.
Bake your flower cake at 180°C for 20-25 minutes .
Once cold, serve decorating as desired with a sprinkling of icing sugar .
storage
You can keep the Nutella flower under a confectionery jar for 2-3 days . In addition, it could lose some of its softness but don't worry: heat it in the oven or in a pan for a few minutes and it will look as good as freshly made, if not more.
Riproduzione riservata © - WT