How to store basil? Here are the most useful methods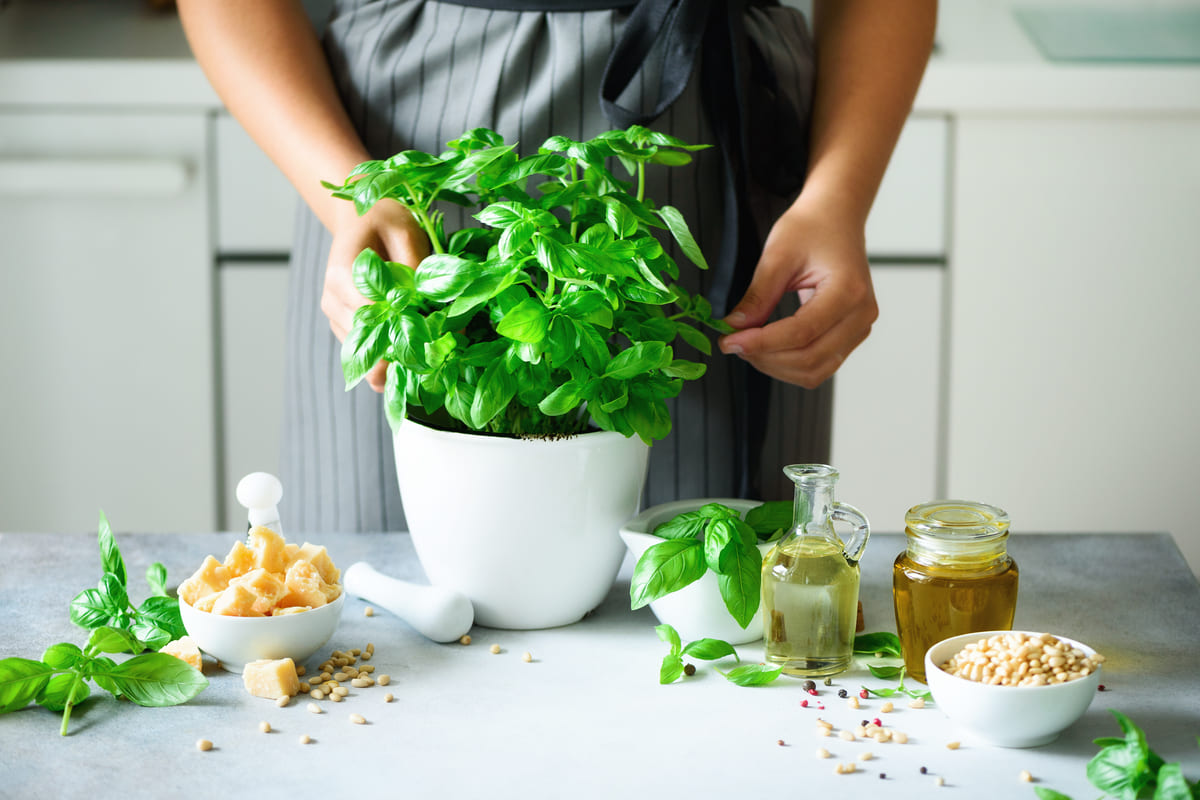 Are you wondering how to store basil and want to know more about the different ways to store this aromatic herb? Don't miss these ideas!
The end of summer has arrived and you want to know how to keep the basil you have taken care of all these months in your garden (or on the balcony) to still have it available during the winter? Basil can be stored in many different ways and it is possible to keep its flavor unaltered so that it can make foods tastier even after months. Are you ready to find out more?
How to freeze basil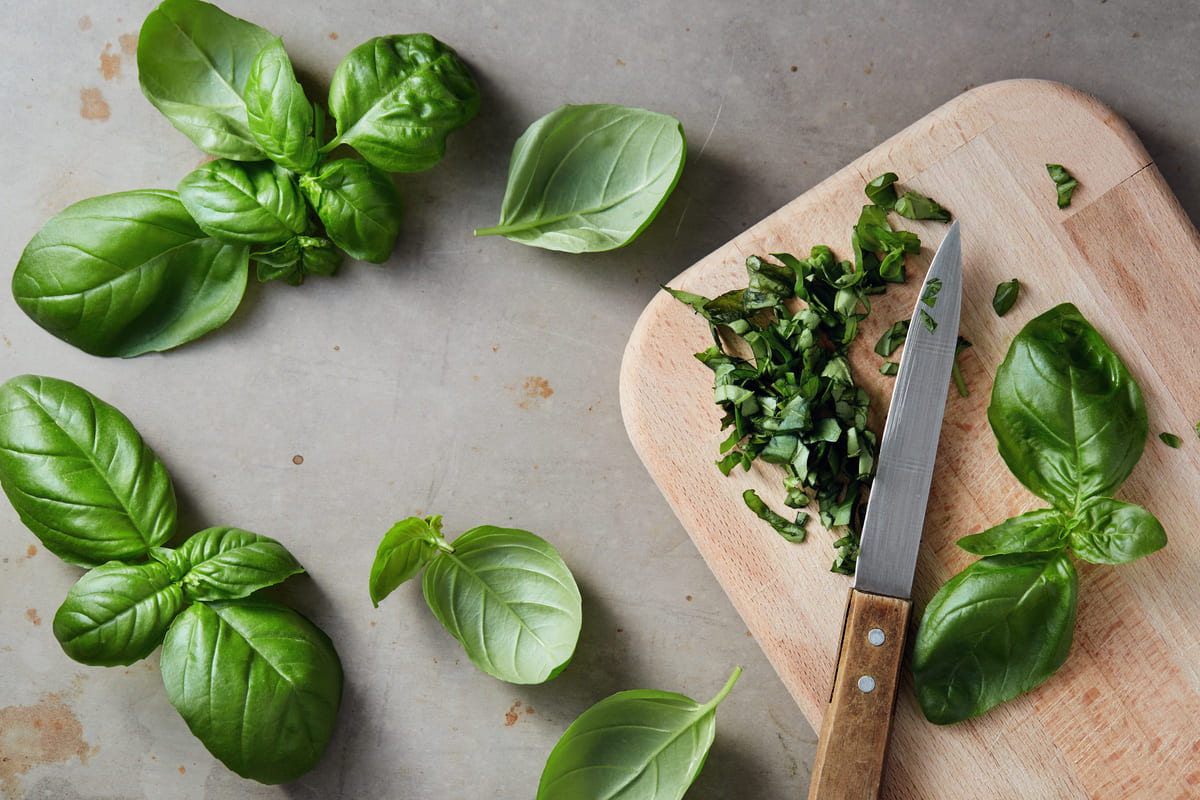 One of the easiest ways to always have basil available is to freeze it.
In fact, towards the end of summer, you can collect the basil, wash the leaves well and dry them carefully.
Then, you can place them on a foil-lined baking sheet or tray.
After a few hours or in any case when the basil is well frozen you can place the leaves directly in a container suitable for the freezer or in the appropriate plastic bags. This way you will always have basil leaves ready to add to your dishes.
Alternatively, you can make cubes of basil and oil : they are an excellent base for a quick pesto or to flavor all kinds of condiments.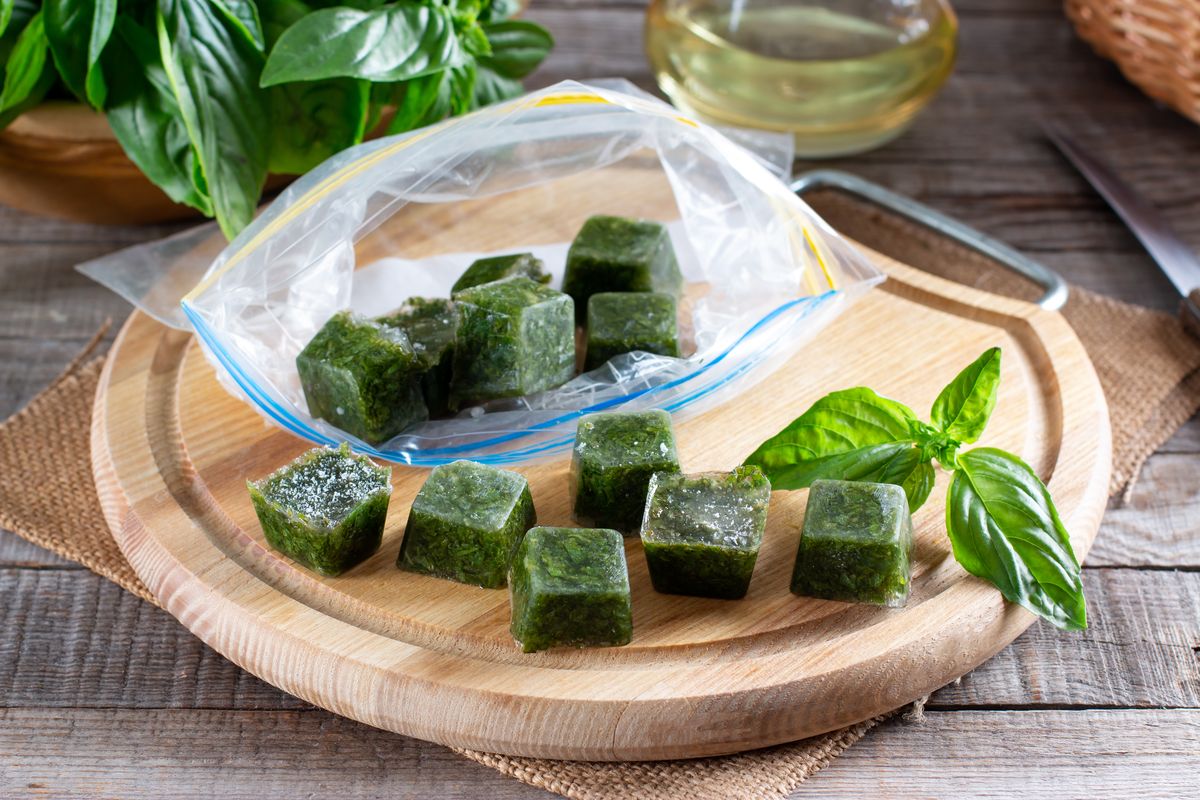 Blend the basil leaves with a little oil
Pour the mixture into ice cube trays.
Also in this case you can freeze for a couple of hours and then combine all the cubes in a single container where you can keep them for up to six months.
How do you store basil? All methods
Drying, conservation in salt, in the fridge and… pesto! After seeing how to preserve basil with the help of the freezer, we can only explore some less common methods that will give you a lot of satisfaction!
Drying
Another valid method for preserving basil over time is drying: after having collected and cleaned the basil leaves, just wash them quickly to remove any traces of earth or dirt, tie the leaves together with an elastic band or string then hang them up and let them rest in an airy place for 10-15 days.
You can also dry the basil in the oven: in this case you can put the clean basil on a baking tray, taking care not to overlap the leaves and then put in the oven at no more than 60°C for 20 minutes. After this time, let the basil rest in the turned off oven at least overnight before placing it in special containers.
Salted basil
Another idea is preserving in salt : after washing and completely drying the basil leaves, you can place them in sterilized glass jars alternating them with fine salt. Once the jar is filled, you can cover the surface with a drizzle of oil before closing with the lid and storing in the pantry.
Conservation of basil in oil
Fresh basil keeps for a long time in the refrigerator if stored in oil . Here's how to do it: first of all you must, as always, wash and dry the leaves. Then you can place them in sterilized glass jars alternating the leaves with salt and oil. Continue in this way with the various layers until the basil is filled.
This way the basil can be stored for 2-3 months. Then remember not to throw away the oil: over time, in fact, it will acquire a fabulous basil aroma and you can use it to flavor dishes of all kinds.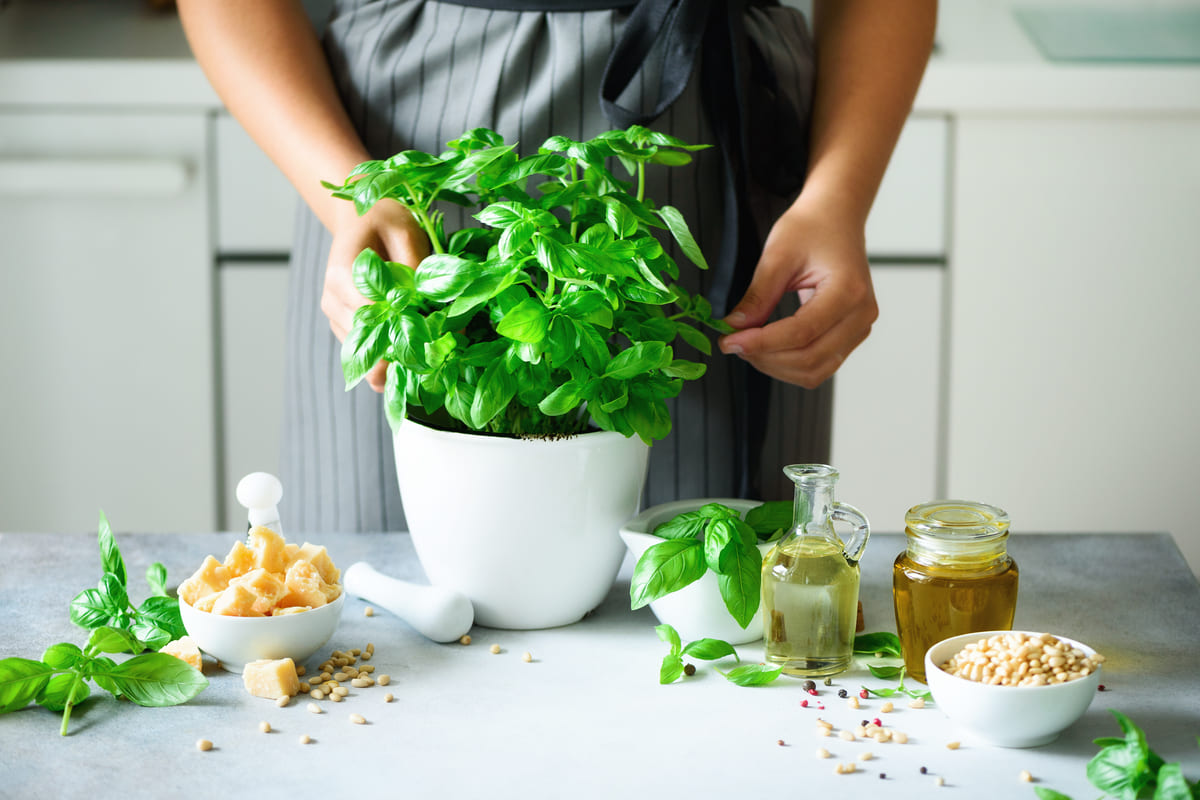 And finally… the pesto recipe!
Last, but absolutely not least, is pesto, which you can prepare in abundance and freeze in special containers so that you always have it available to season your first courses.
Prepare the ingredients:
50 g of basil leaves
2 cloves of garlic
30 g of Sardinian pecorino
70 g of Parmesan cheese
15 g of pine nuts
100ml of oil
a pinch of salt
All you have to do is blend everything in a mixer (or, better still, pound all the ingredients in a mortar). Below, we leave you all the details of the pesto recipe with the mistakes to avoid !
Riproduzione riservata © - WT