How to toast pumpkin seeds: the video recipe to prepare a healthy and crunchy snack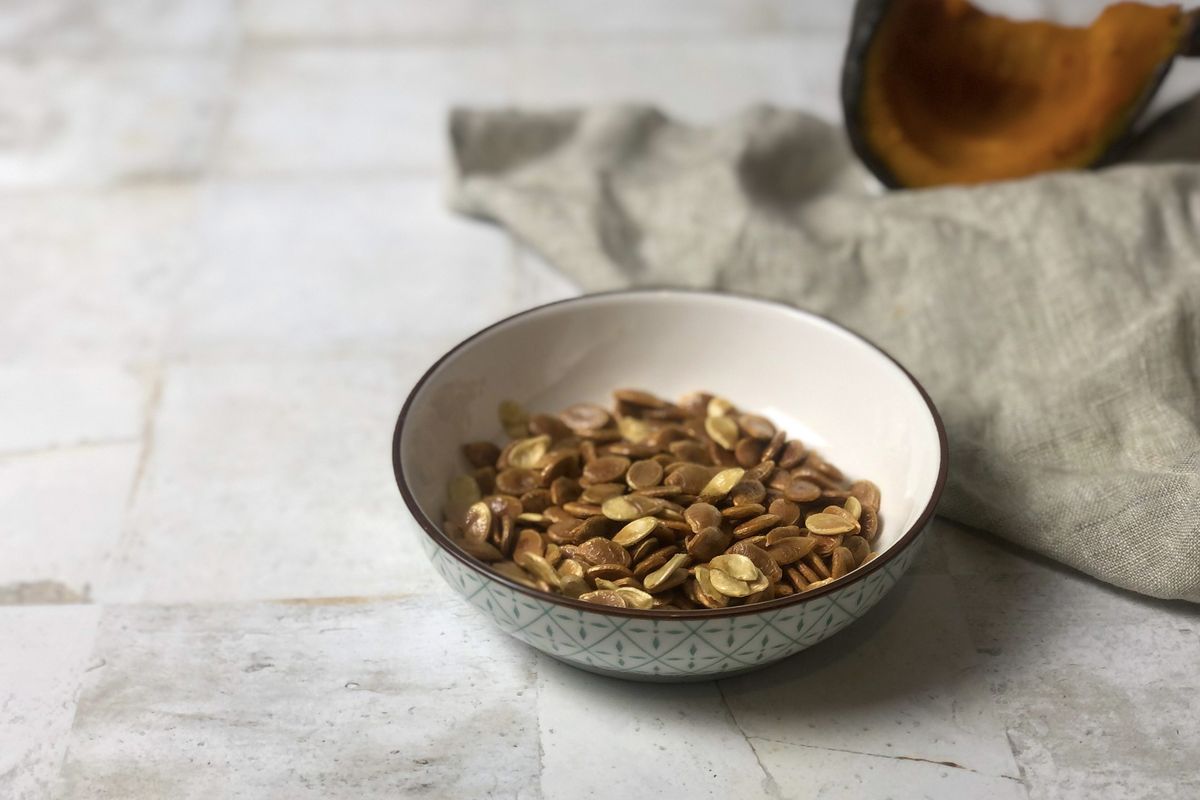 Roasted pumpkin seeds: quick and easy recipe to prepare a tasty snack at home to nibble on at any time of the day.
Roasted pumpkin seeds in the oven, recipe for preparing a natural and tasty snack. You can use peeled pumpkin seeds, or alternatively you can also use the seeds that you get directly from inside the fresh pumpkin (to further reduce waste). In this case you simply have to wash the seeds well in order to eliminate the filaments of the pumpkin and let them dry at least overnight.
The pumpkin seeds prepared following this recipe can be eaten as a savory snack or to enrich other preparations such as minestrone, first courses or savory plumcakes. If you want to make it even tastier, you can flavor the seeds with powdered spices such as curry, paprika or turmeric. Here is the step-by-step preparation.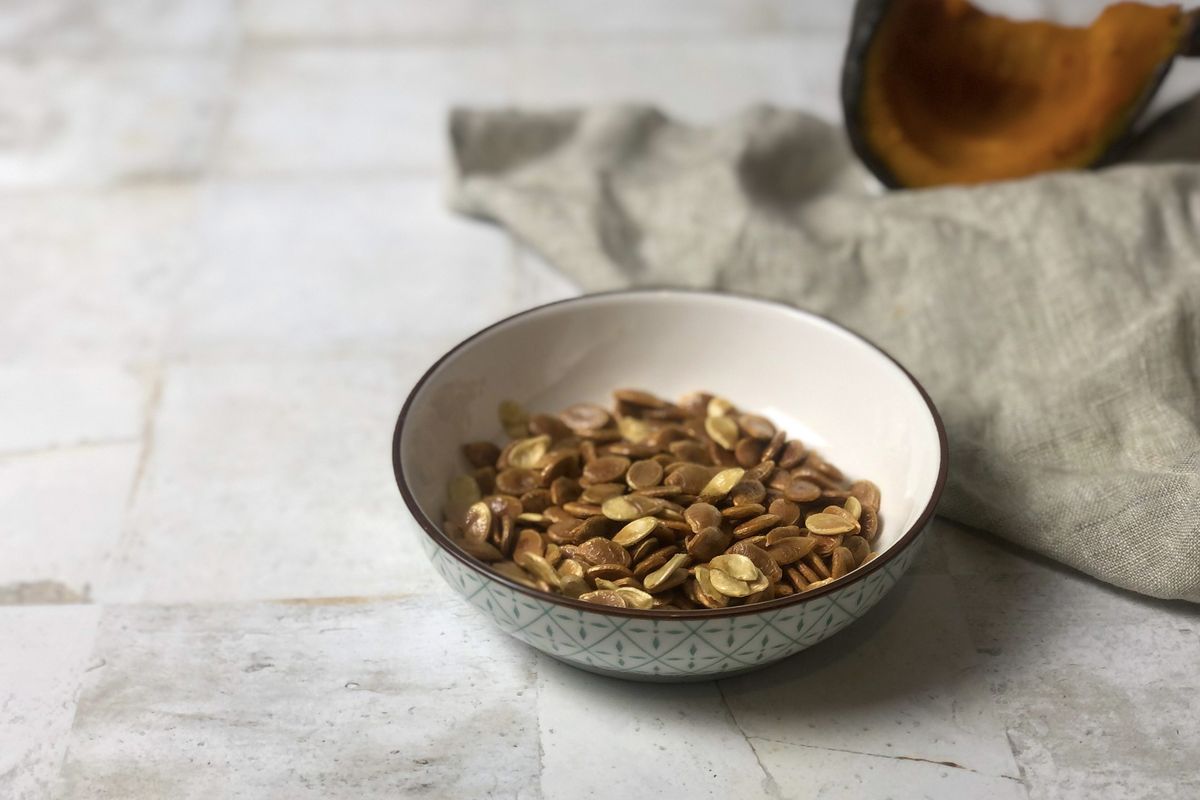 Preparation of toasted pumpkin seeds
To prepare the roasted pumpkin seeds, start by taking the seeds from the vegetable and soaking them in a bowl of water for at least 30 minutes .
Once the time has passed, rinse them thoroughly and repeat the soaking once again in order to be sure to remove all the remaining filaments of the pumpkin.
After the next half hour, rinse them once again and pat them dry with a cloth. Spread a kitchen cloth in a dry place (preferably in the sunlight) and pour the seeds over it so that they dry thoroughly. To be sure that the seeds are completely dry, leave them on the cloth for at least 36 hours and up to 4 days (making sure they do not get damp).
Once the time has passed, put the seeds on a pan covered in parchment paper and bake at 150°C for about 1 hour . Remember to turn them from time to time so that they are toasted equally on both sides.
Once toasted to perfection , add salt and/or spice them to taste . If you want you can also add a drizzle of oil.
Now you can serve them or store them in a food bag and take them with you so you never run out during the day.
And here is the video recipe to prepare them:
How to cook pumpkin seeds: the variant for a perfect salting
The recipe that we have proposed to you is one of the best known, all your grandmothers will surely bring it back to you almost identical, at most with some small customization of the case . However, if you want to be sure you're salting the pumpkin seeds to perfection, here's another version.
After cleaning the seeds, soak them in a solution of water and salt and let them rest there overnight (the amount of salt varies according to your taste, try experimenting to find the perfect recipe for you). After the night, let the seeds dry with the previous method and then proceed without other changes. The only precaution is not to salt anymore , at most you can add some spices, but also in this case to balance well, taste the snack first and only then choose how many and which spices to use.
storage
We advise you to keep the toasted seeds in an airtight glass jar, in a cool, dry place, away from sources of light and heat, even for a few weeks . We do not recommend freezing in the freezer.
READ ALSO: We reveal the best secrets for a quick whole pumpkin in the oven!
Riproduzione riservata © - WT