Ile floating, a typical French dessert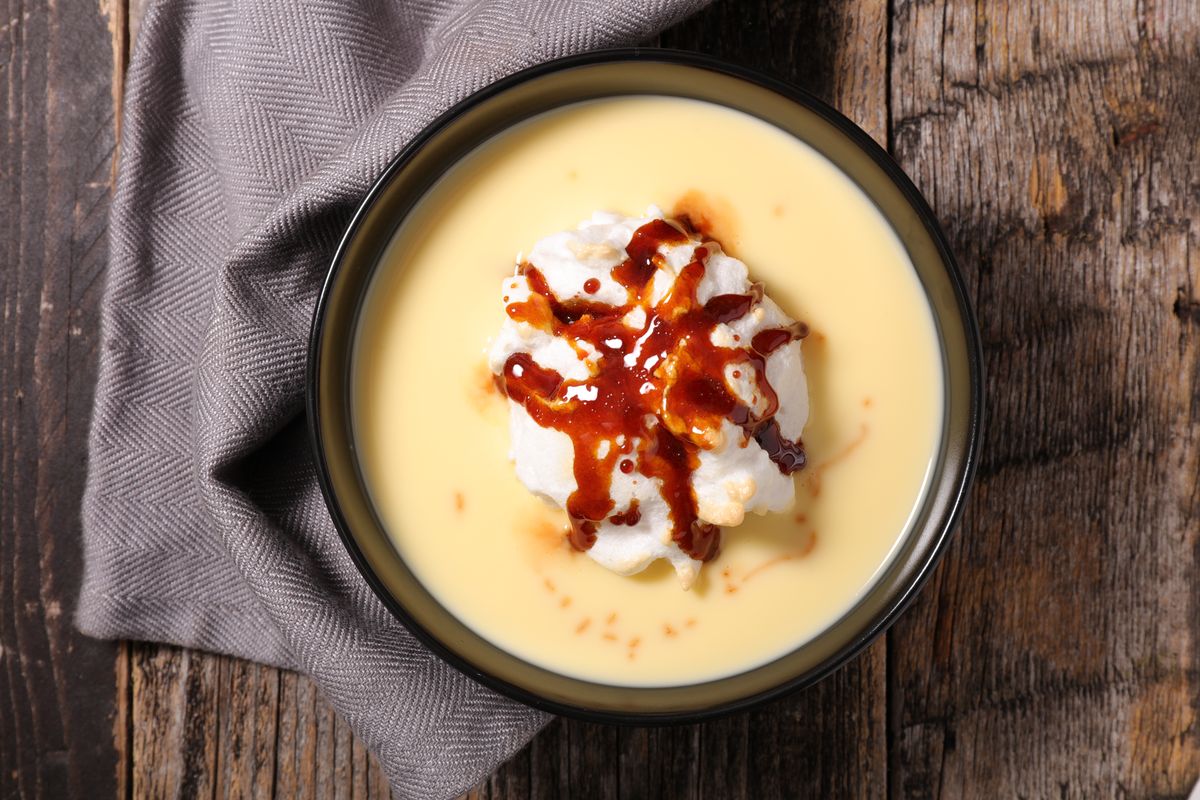 The sweet floating, or rather the floating ile, is a typical dessert of French cuisine prepared with eggs, milk, sugar and vanilla.
There is a very unique and unusual dessert that differs from any recipe you have ever seen. We are talking about the floating ile, a spoon dessert that is relatively simple to prepare but very refined. We find the first written trace in the volume The Art of Cookery Made Plain and Easy but we have to wait for more recent times to get to its current appearance.
Ile floating, literally floating island , is a quenelle-shaped meringue baked and served on creme anglaise. At the expense of the appearance, preparing ile floating is quite simple and if you want to impress your guests, we advise you to follow our recipe. The beauty is that it allows you to use both the egg white and the yolk to prepare an excellent dessert.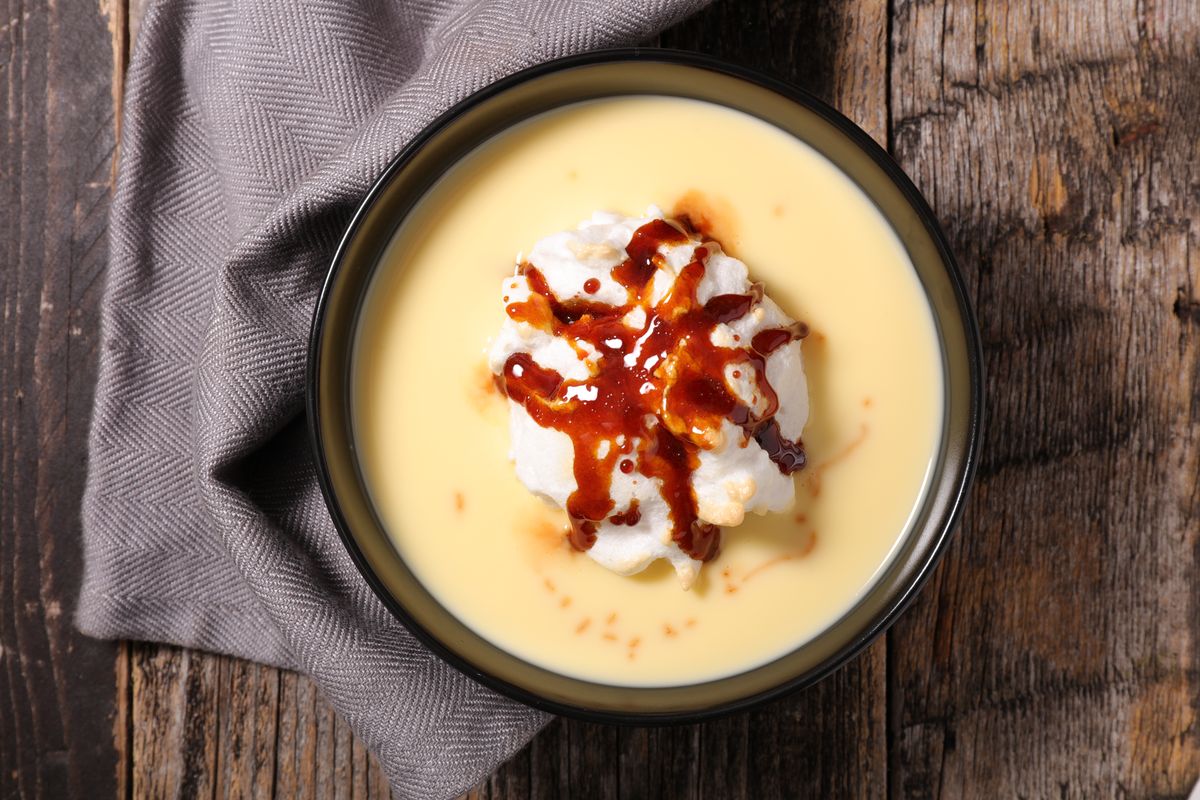 How to prepare the recipe for floating fish
First, divide the egg whites and yolks . Work the latter with 120 d of sugar and half a teaspoon of vanilla until creamy. You don't have to assemble them, just mix them together.
On the side, whisk the egg whites until stiff with the vanilla and remaining sugar.
In a pan, heat the milk. With the help of two spoons, form meringue quenelles which you will cook in the milk for 2 minutes on each side.
Once ready, gently remove them with a slotted spoon and place them on a sheet of parchment paper.
Pour the hot milk into the egg yolks and sugar mixture and mix with a whisk. Then cook in a bain-marie until you get the creme anglaise .
Divide the cream into 4 bowls and place a meringue on each, serving immediately.
If you are looking for another simple but refined dessert to prepare with eggs, we suggest you try the pavlova : with its white color it is truly irresistible.
storage
This dessert must be prepared and served at the moment . We advise you to prepare it in advance because you will lose all its textures.
Riproduzione riservata © - WT