Impossible to resist sausage and beans!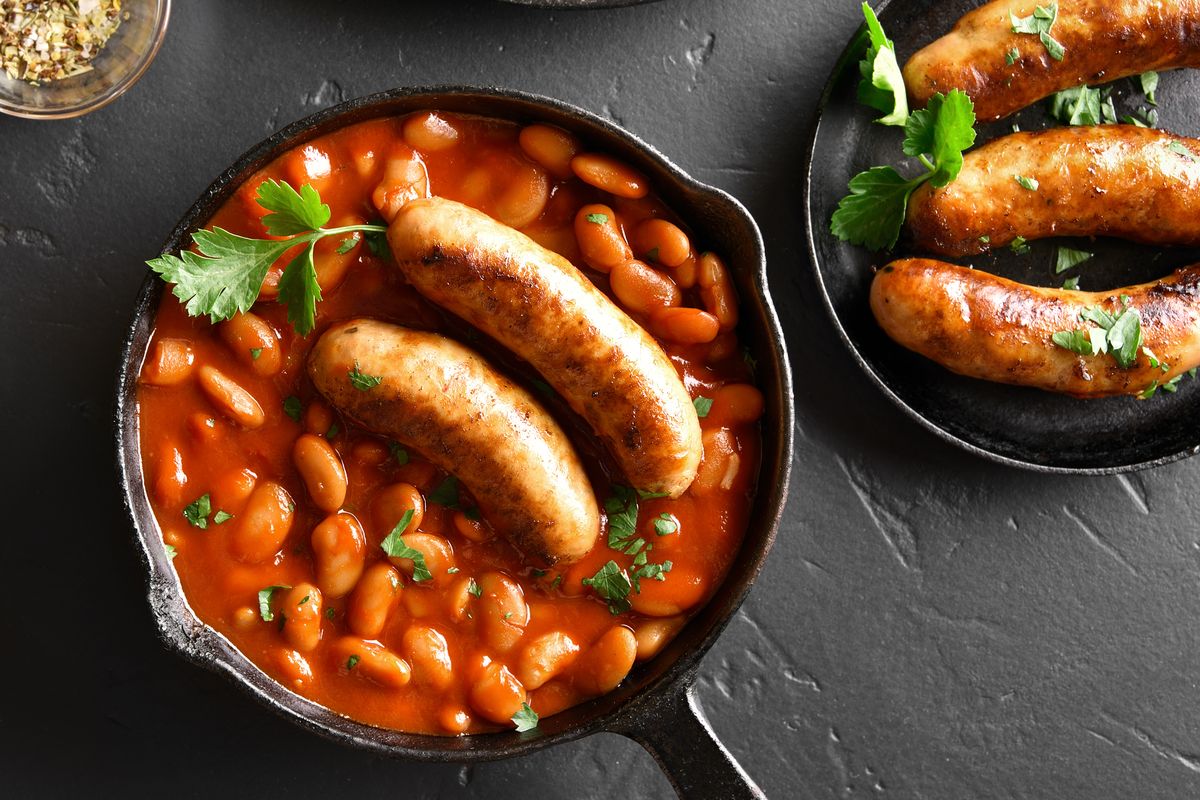 Preparing sausage and beans means bringing a rustic and tasty second course to the table, perfect for warming up body and soul.
If you are looking for a warm and invigorating second course that is simple to prepare at the same time, then here is the recipe for sausage and beans. This dish, inspired by the recipe so loved by Bud Spencer, is perfect to be enjoyed in winter, accompanying it just with bread to make the slipper.
As you can guess, beans and sausage is one of those preparations that doesn't hide its difficulties: a few skilfully combined ingredients and relatively quick cooking are the key to the success of the dish. As for the sausage then, you can use both salami and luganega , whole or cut into chunks. Also for the beans you can choose between cannellini beans, borlotti beans and red beans: we preferred the creaminess and delicacy of the cannellini beans.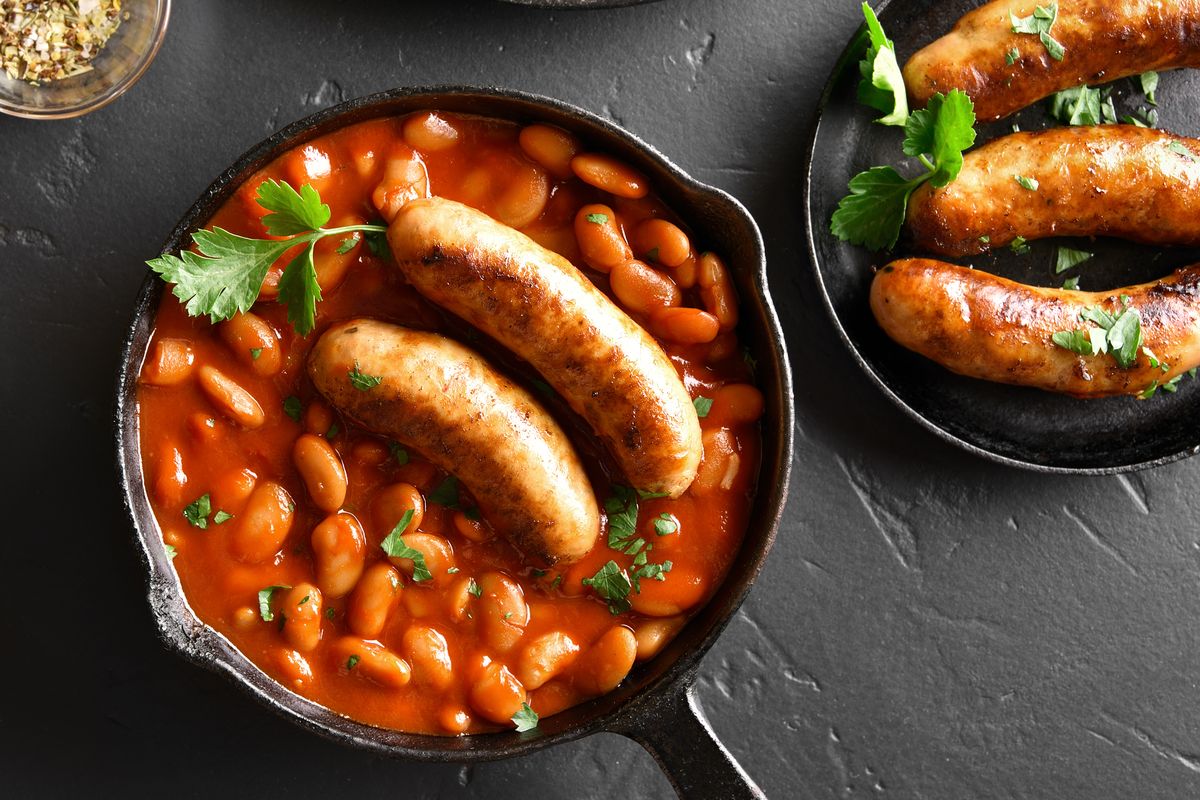 How to make sausage and beans recipe
First, heat the oil in a pan with the garlic clove, the rosemary sprig and the sage. If you wish, you can tie the herbs together with string so as to remove them more easily.
Then add the whole sausage or cut into 2 cm bite-sized pieces and brown it over high heat for a few minutes, just long enough for it to begin to release its fat.
Drain the beans and rinse them under running water, add them to the pan and add the white wine .
When you no longer feel the smell of alcohol rising from the pan, add the tomato pulp, a pinch of salt, a grind of pepper and cook for 30 minutes.
Serve your plate of sausage and beans piping hot with bread or mashed potatoes.
Do you know that you can use the same combination to prepare a rustic and tasty first course? We're talking about sausage and bean risotto , perfect for family evenings!
storage
You can preserve sausage and beans all'uccelletto in the refrigerator, in an airtight container, for 2-3 days . We advise you to heat it in a pan before consuming it.
Riproduzione riservata © - WT