Impossible to resist the cherry strudel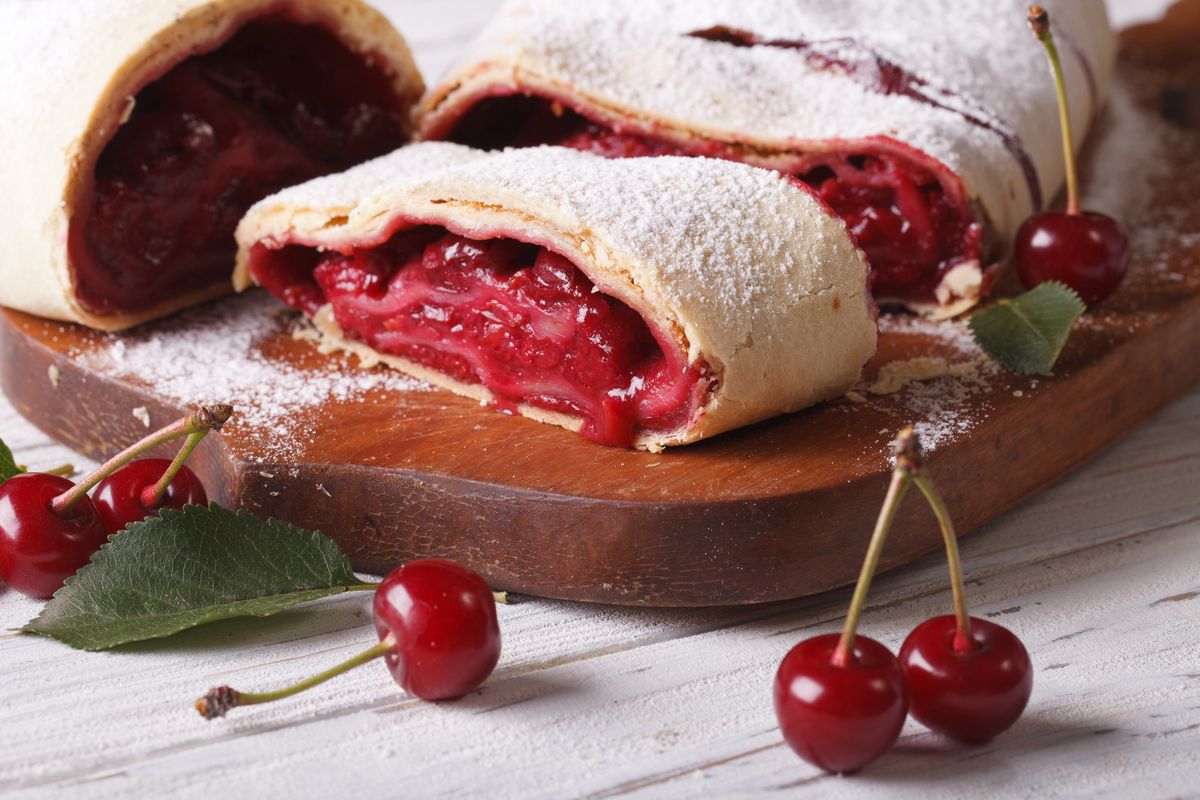 There is nothing better than a cherry strudel to round off the evening. Serve it with a scoop of ice cream and you won't regret it.
If resisting cherries is already quite difficult, you can imagine how difficult it is to resist cherry strudel, a sweet delicacy with different textures, excellent to be enjoyed alone or with a scoop of ice cream . Served at the end of a meal, it will be the worthy conclusion of the evening and everyone will be pleasantly surprised by this dessert with cherries.
There are several recipes for the dessert, some prepared by adding amaretti biscuits to the filling, others more homemade which include just a little breadcrumbs. Whatever road you decide to take, get ready to taste something unique. Do you think that this dessert is so good that in South Tyrol it is a real typical product ! Let's find out together how it is prepared, starting with strudel pasta.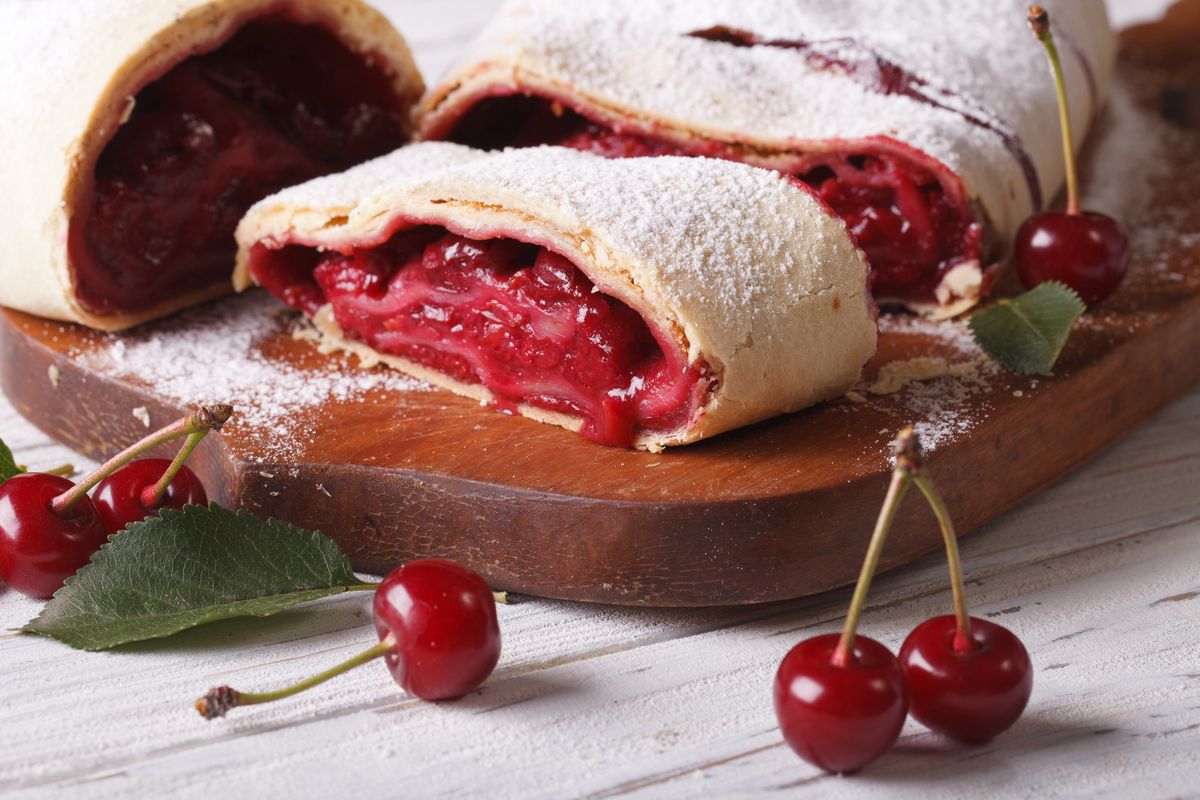 How to prepare cherry strudel with the simple recipe
First prepare the strudel pastry (alternatively you can use the classic ready-made puff pastry to speed up the preparation). Mix the flour , oil , vinegar and salt in a bowl .
Then slowly add the water , kneading first with a spoon and then transferring everything onto the pastry board. You will have to work it until you get a smooth and homogeneous dough.
Let it rest for half an hour under an overturned bowl.
In the meantime, remove the stalk from the cherries , wash them and remove the pits.
Place them in a container and add the sugar , the breadcrumbs , the cinnamon , the grated rind of the lemon (organic, please) and finally the amaretti biscuits crumbled with your hands.
Roll out the dough with the help of a little flour until it reaches a thickness of 2-3 mm .
Distribute the cherries leaving a border of about 3 cm all around and then roll up .
Close the ends and turn the strudel so that the closure is facing down.
Brush it with milk then sprinkle with brown sugar .
Cook at 160°C for 45 minutes , leaving it to cool before serving.
Cherry strudel is a delicious variation of the classic strudel (the one with apples). Alternatively, if you have many ripe fruits available, you can prepare cherry jam : it is delicious and perfect for preserving its flavor even during the winter .
storage
Cherry strudel can be kept outside the refrigerator for up to one day. In addition, we advise you to store it in a cool place to prevent the fruit from deteriorating.
We recommend that you also try all our desserts with cherries !
Riproduzione riservata © - WT