In how many ways can you prepare trofie with salmon? We know at least 3 of them!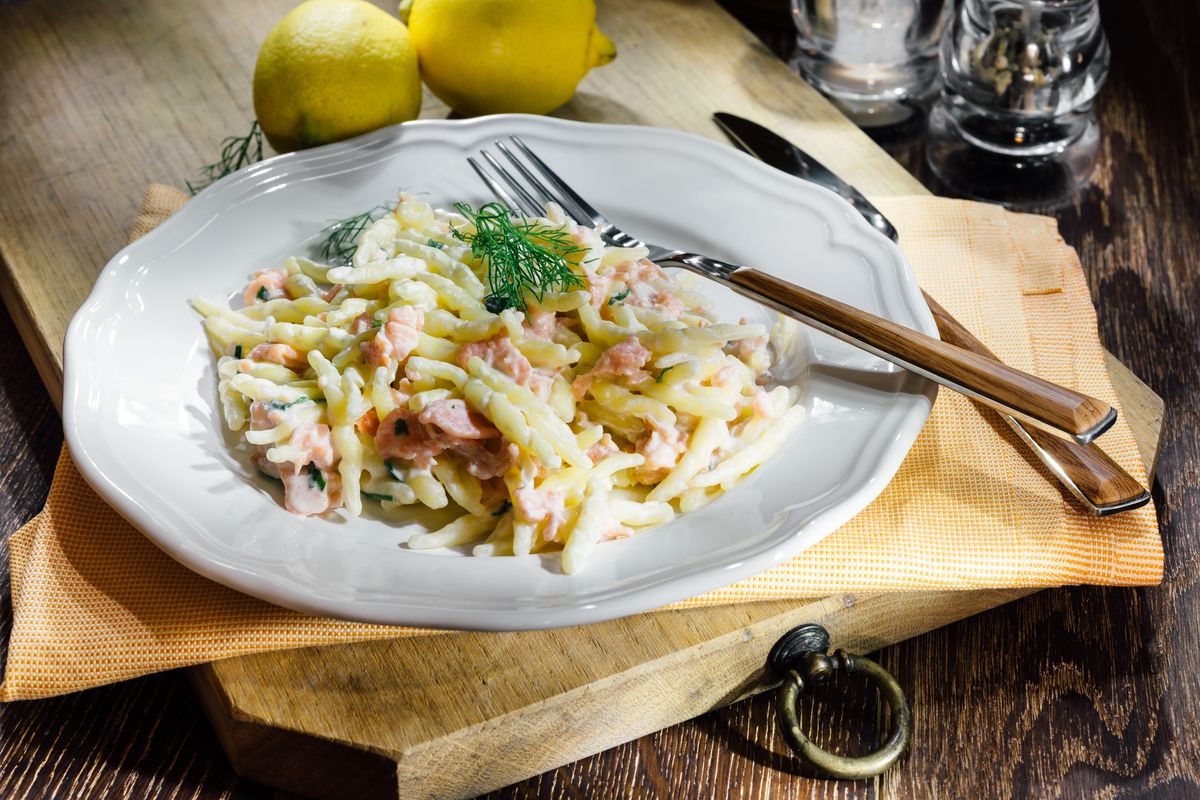 There are different ways to prepare trofie with salmon and we have identified three really delicious ones: with cheese, with cream and with zucchini.
A plate of pasta saves your dinner and we Italians know this well. Often, however, we don't think that only by changing the format we could obtain much tastier as well as refined recipes. Take, for example, trofie with salmon: they are a simple dish of pasta with salmon, but thanks to the use of a slightly more particular format, they take on a completely different aspect.
They are also perfect if you are looking for quick recipes to bring to the table when time is not on your side. In fact , a handful of ingredients will be enough and the creamy salmon trofie will be ready to be served. We like them very much with smoked salmon and we advise you to prepare them just like that. Ready to find out all the details of the classic recipe and its variations?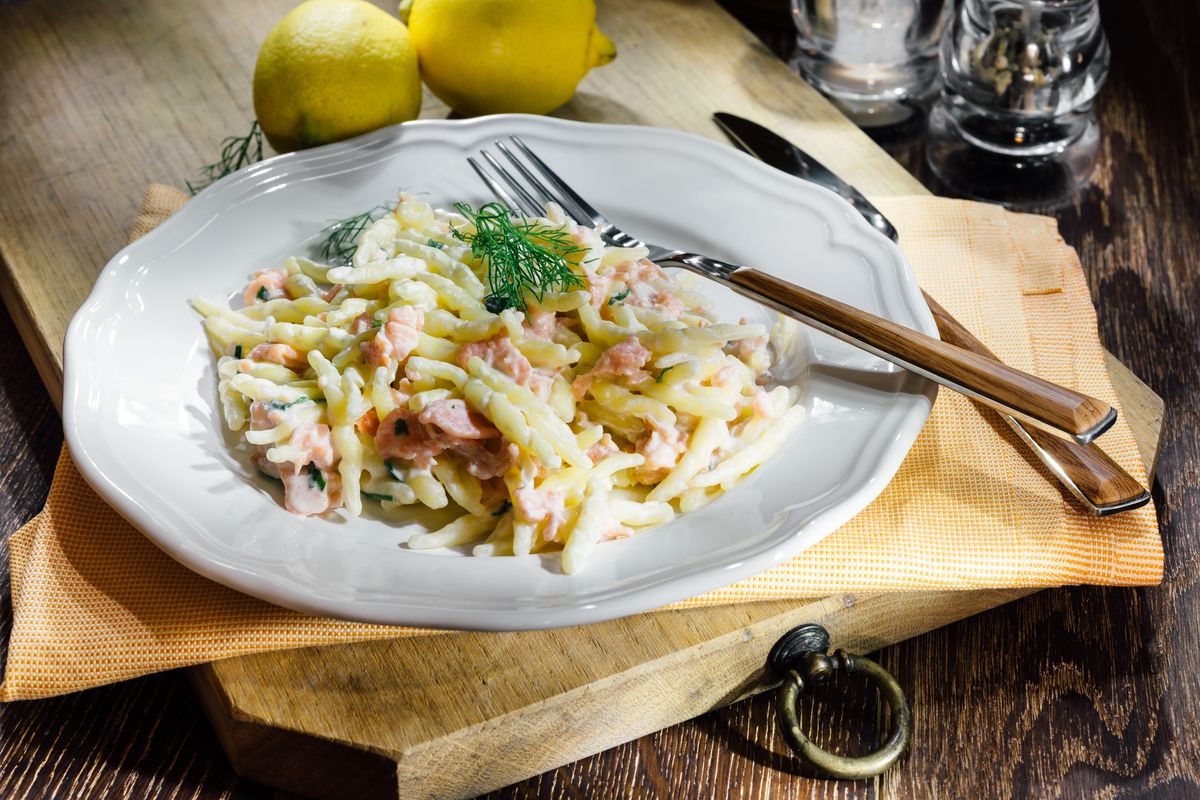 How to prepare the recipe for trofie with salmon
First, cook the pasta in plenty of salted water for the time indicated on the package. We advise you to use fresh trofie, such as those found in the refrigerated counter of the supermarket.
Then cut the smoked salmon into strips and brown it in a pan with the butter and the garlic clove, just for a few moments.
Season with pepper and keep aside.
Once the trofie are ready, drain them keeping half a glass of the cooking water aside.
Toss them in the pan with the salmon, add the spreadable cheese and as much water as needed to make them creamy.
Flavor with freshly chopped parsley and serve your smoked salmon trofie immediately.
Obviously there are many ways to prepare pasta with salmon . We have found two other recipes for cooking trofie with smoked salmon.
The best variations of salmon trofie: with cream and zucchini
Who doesn't like cream and salmon pairing? These two ingredients seem to have been born to be together and you can also use them in this recipe by simply replacing the spreadable cheese with cooking cream . Add it to the pan immediately after browning the salmon and let it reduce for a few minutes. Once the pasta is ready, drain it and proceed as per the recipe, bearing in mind that you may not need cooking water to adjust its density.
Salmon and courgette pasta is also perfect to serve as a single dish and is prepared by first browning the courgette slices in a pan with oil and garlic. Once tender and golden, add the sliced ​​salmon and continue cooking for a few minutes. Season with salt and pepper and choose whether to prepare it with cream or spreadable cheese . The former should be added immediately and reduced for a few seconds, while the latter should be added once the pasta has been skipped. The choice is yours, the result will still be amazing.
storage
The salmon trofie can be kept in the refrigerator for a couple of days , well covered. Heat them in a pan or in the microwave by adding a little milk or cream to restore their creaminess.
Riproduzione riservata © - WT