It is one of the best first courses there is: it is rice with tuna and peas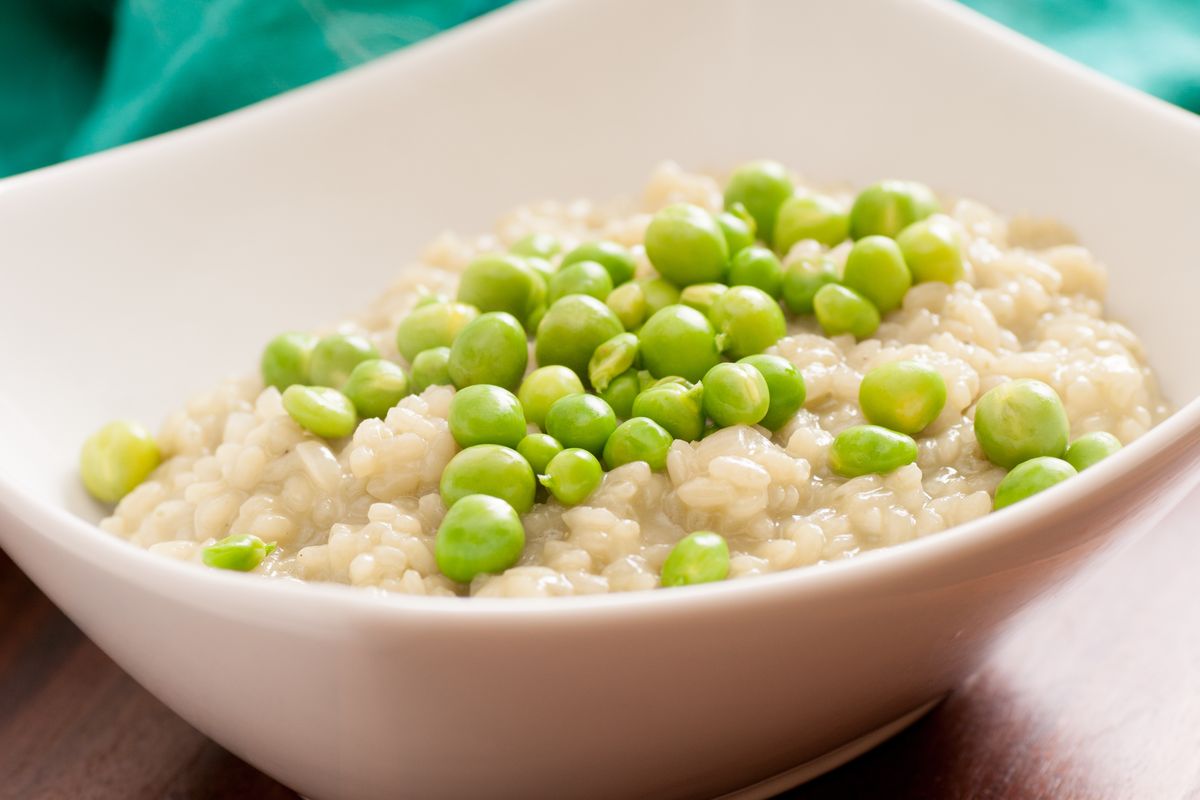 The tuna and pea risotto recipe is perfect for those looking for a dish that is as simple to make as it is good and tasty. Here's how it is prepared!
Risotto with tuna and peas is the ideal first course for those who want to bring to the table a delicious but equally easy to prepare first course. The necessary steps are very few, rice and peas are cooked practically together at the same time and the tuna should only be added at the end of cooking. For this recipe you can use both fresh and frozen peas. This combination of ingredients always pleases everyone, for this reason we recommend the recipe for a lunch or dinner with guaranteed success.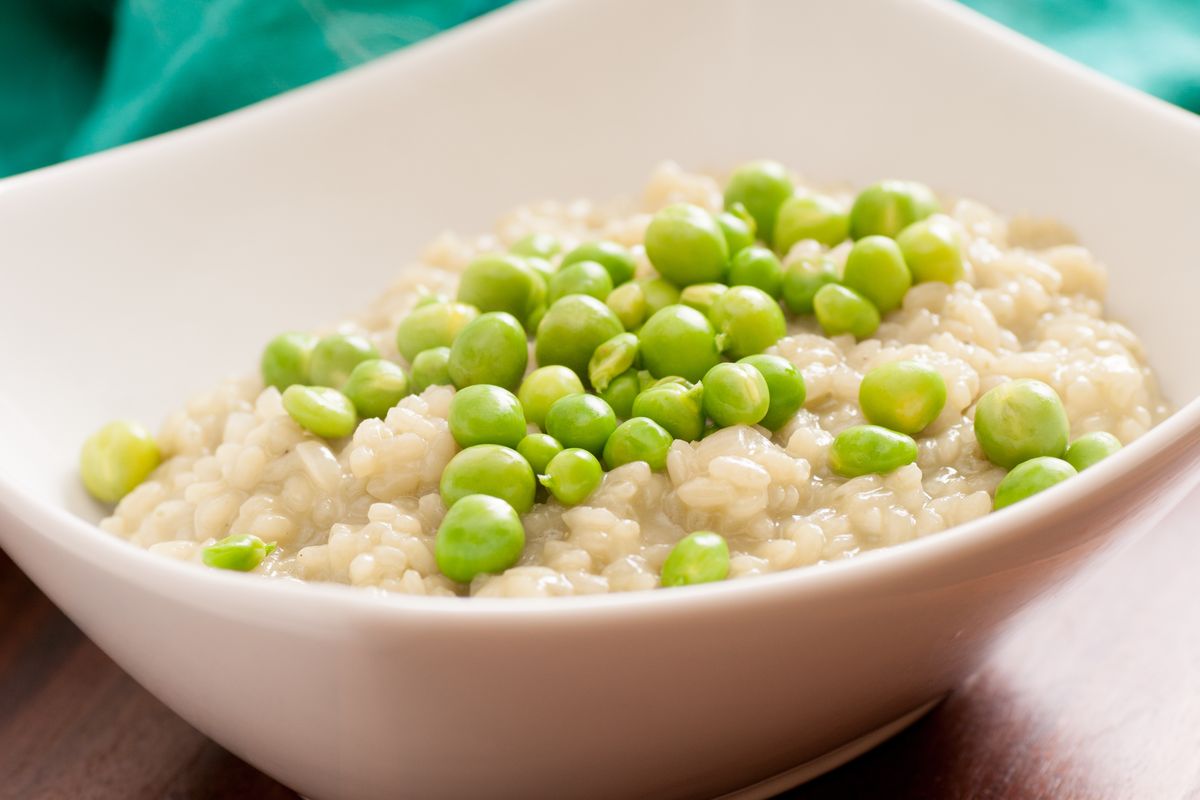 Preparation of tuna and pea risotto
To prepare this creamy tuna and pea risotto, start by peeling and finely chopping the onion. Brown the onion in a pan with a couple of tablespoons of olive oil.
Add the peas and let them cook for 2-3 minutes over medium heat, stirring often. Also add the rice, stir for about 2 minutes then blend with the white wine . Let the alcohol evaporate and continue cooking the rice by adding the hot broth if necessary.
At the end of cooking the rice, add the well-drained tuna from the preservation liquid and season with salt if necessary. Turn off the heat and let it rest for 2 minutes before serving.
Complete each dish with the addition of other peas, a sprinkling of parmesan or parsley according to your tastes!
storage
Risotto prepared according to this recipe can be stored in the refrigerator for 1-2 days after cooking. Before consuming it again, we advise you to heat it just for a few minutes in a pan.
Alternatively, we recommend that you also try the tuna risotto recipe!
Riproduzione riservata © - WT