It's Thanksgiving in America: here are 5 recipes to try!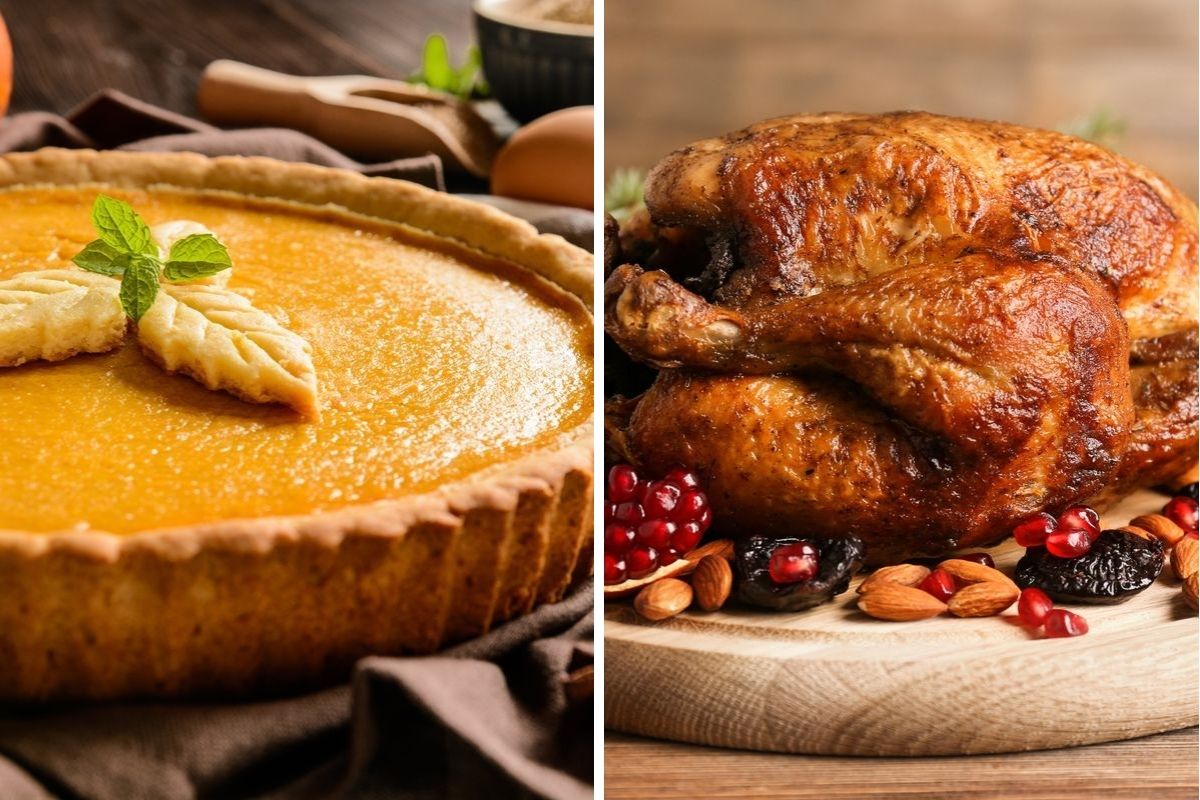 Thanksgiving day is one of the most heartfelt holidays in America. Do you want to taste some typical dish? Here are 5 Thanksgiving dinner recipes to try!
Americans celebrate Thanksgiving Day (or Thanksgiving Day) every fourth Thursday in November , a holiday – established by Lincoln in 1863 – which is the quintessence of patriotism with stars and stripes. There are many interesting typical customs and celebrations , but the most interesting part concerns… the table! Are you curious about these Thanksgiving dinner recipes?
Even if it's not a celebrated holiday in Italy, it's not said that we can't inspire ourselves and create delicious USA-inspired dishes for Thanksgiving day!
Thanksgiving Dinner: Recipes
What does the traditional Thanksgiving menu include? The main dish is obviously the stuffed turkey , preferably covered with copious gravy sauce, which is accompanied by mashed potatoes and cranberry sauce.
Don't you think you can resist the "slipper"? Bread is therefore essential: we offer you corn bread. And to top it all off, the dessert: the pumpkin pie . We can already hear our tummies growling : let's start right away with our Thanksgiving dinner menu!
Thanksgiving turkey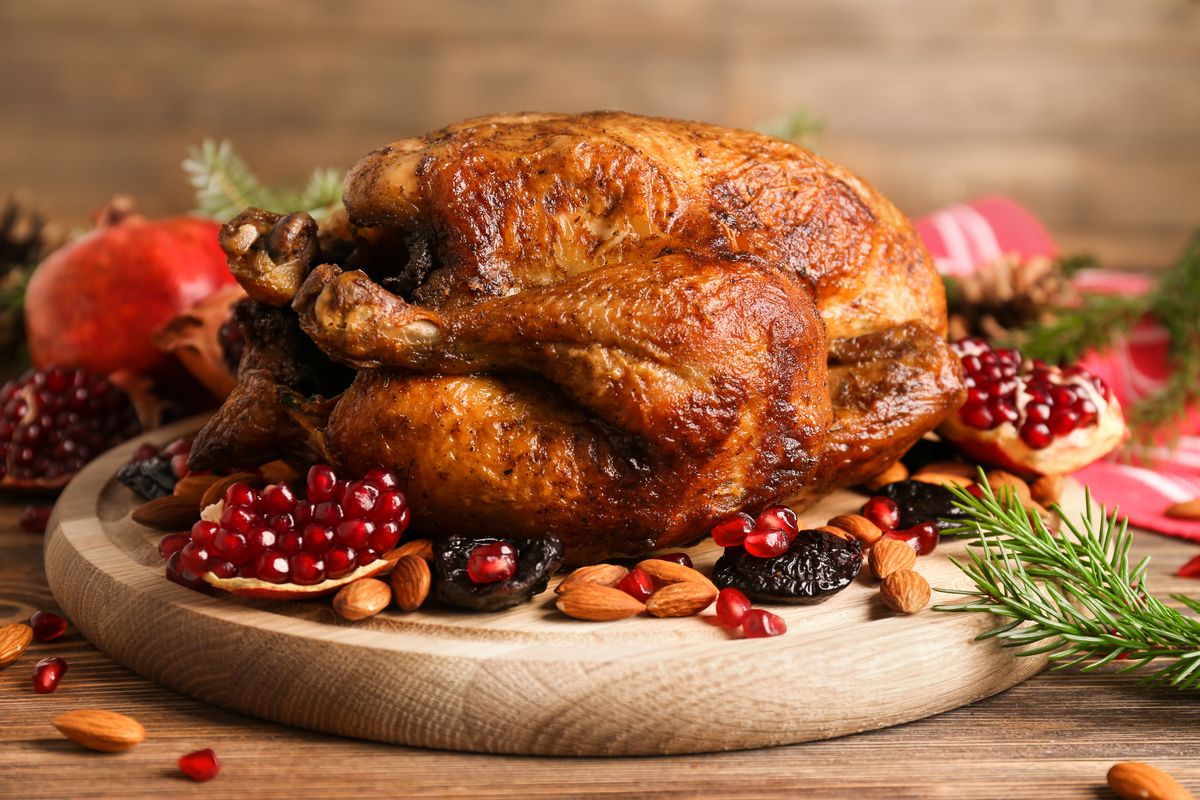 Let's start with the stuffed turkey : the recipe is neither easy nor quick – we can't lie – but with a little patience you will be able to obtain a perfect result. Let's see the ingredients needed for a dozen people :
1 large turkey (5/6 kg)
450 g of butter
2 tablespoons chopped fresh thyme
2 tablespoons chopped fresh rosemary
2 tablespoons chopped fresh sage
1/2 liter of chicken broth
1/2 liter of white wine
Salt and Pepper To Taste
1.5 kg of dry bread cubes
500 g of pre-cooked chestnuts
4 small onions
5 sticks of celery
chopped fresh sage to taste
1.5 liters of vegetable broth
1 liter of turkey broth
30 g of flour
Prepare a cream with 80 g of butter, aromatic herbs, salt and pepper and distribute it over and under the skin of the bird (already perfectly clean). On the side, dedicate yourself to the filling: cook the onions, celery and sage in 250 g of butter for about 15 minutes. Then, add the turkey broth, the chestnuts, the bread, and salt and pepper. When the liquid has evaporated a little, put in the oven at 180°C for 25 minutes .
Also cook the turkey in the oven at the same temperature, but only after tying its legs with kitchen string. Sprinkle with the vegetable broth every 30 minutes. After about 3 hours , take it out of the oven to rest for 20-30 minutes and fill it with the filling.
Don't throw away the turkey cooking juices: we'll need to make a sauce. In fact, the perfect accompaniment for this second course of meat is gravy : it is made with meat broth (or cooking juices), butter and flour and is really tasty. If the turkey is dry, the sauce will save dinner; if, on the other hand, it is perfect, it will add creaminess !
Mashed potatoes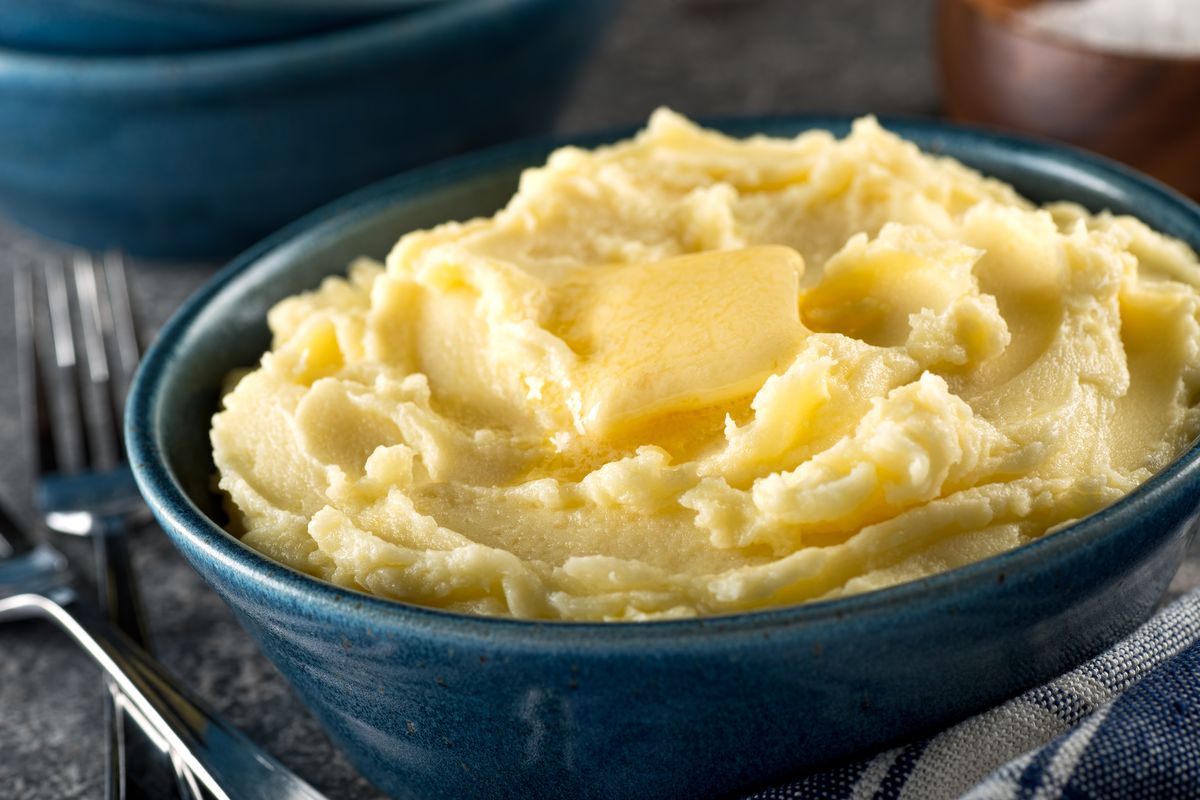 Potatoes are the typical side dish for Thanksgiving dinner. They can never be missing , but they can be presented in different forms: from the classic potatoes (white, yellow or sweet) reduced to a velvety cream with a truly enveloping flavor, to crispy potatoes cooked in the oven.
However, it seems that Americans have a sort of obsession with what they call mashed potatoes (and which for us is mashed potatoes ): it must be extremely creamy, rich, soft and without lumps. We offer you an easy but "party" recipe, therefore rich in butter . Here are the necessary ingredients:
700 g of white potatoes
1 liter of milk
150 g of butter
50 g of grated parmesan
Salt to taste
Simmer the potatoes for about 40 minutes (or until soft to the touch with a fork). Drain them, peel them while they are hot and mash them well. Add the mixture to a saucepan with the butter and add the hot milk with a ladle. Finally, add the cheese and salt.
To respect the American tradition, bring the mashed potatoes to the table while still hot and with a few tufts of butter on top !
Cranberry sauce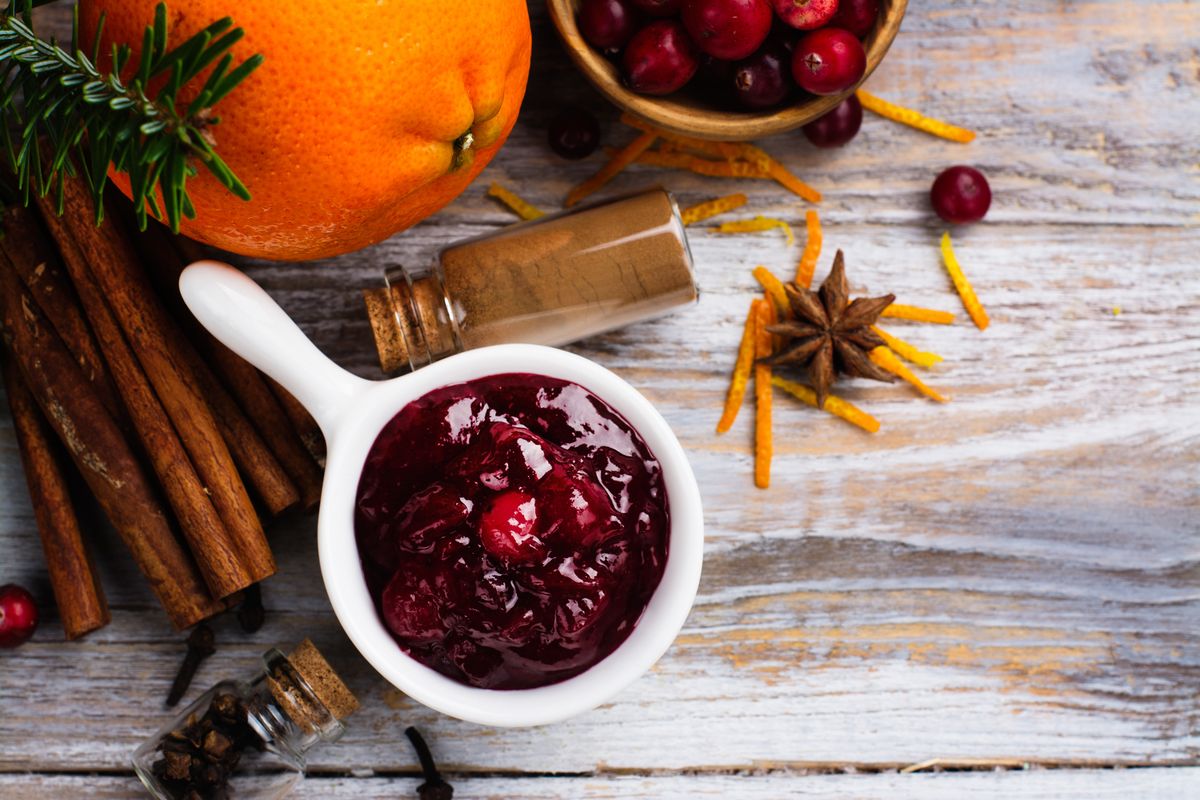 The cranberry sauce recipe is of British origin but is also widely used for American Thanksgiving (moreover, it also lends itself well to Italian Christmas recipes!). In our version, also known as chutney, we offer you a combination of sour (due to the cranberries), spicy (due to the curry) and sweet and sour (due to the presence of sugar). Here are the ingredients:
1 kg of cranberries (also frozen)
3 tablespoons of butter
500 g of sugar
3 tablespoons of curry powder
3 tablespoons lemon juice
Salt to taste
First, cook the cranberries in the melted butter while stirring. Add the other ingredients, lower the heat and continue cooking for 10 minutes. If you don't consume it immediately, pour it into sterilized jars, vacuum-seal by turning them upside down for 10 minutes and then let them cool .
Americans love this recipe so much even the next day , with leftovers. They usually prepare sandwiches with leftover turkey and enrich them with this sauce: it helps make the sandwiches less dry and undoubtedly gives them a more interesting taste .
Corn bread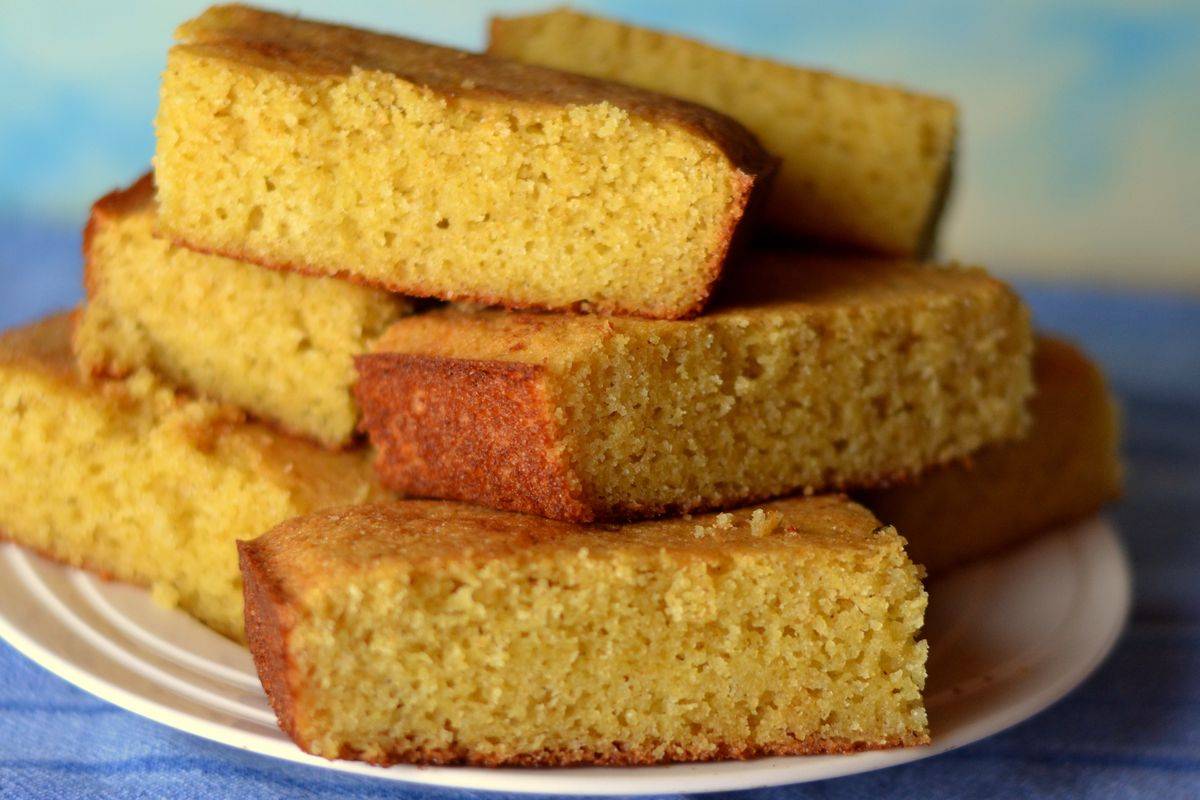 Light, tasty and an excellent alternative to classic bread : here is the recipe for preparingcorn bread , as the Americans call it. Do you think that this dish was already known to Native Americans and has remained almost unchanged since then! Here are the ingredients:
150 g of 00 flour
150 g of cornmeal
120 g of butter
2 eggs
2 teaspoons of baking powder
1/2 teaspoon baking soda
1 teaspoon of salt
1 tablespoon of sugar
200 g of plain yogurt
200ml of milk
1 tablespoon of lemon juice
If you are a fan of recipes that come from overseas, you will have already heard of buttermilk, an acidic compound that is very difficult to find ready-made here. In fact, we prepare it by combining yogurt , milk and lemon juice and leaving it to rest for 20 minutes.
While the buttermilk is resting, add the beaten eggs to the sugar and the very cold melted butter . Also add the 00 flour , the corn flour, the salt, the bicarbonate, the baking powder and mix. As a last step, add the buttermilk and mix. It cooks at 220°C : in 25-30 minutes you have the perfect bread for your Thanksgiving dinner!
Pumpkin pie (pumpkin pie)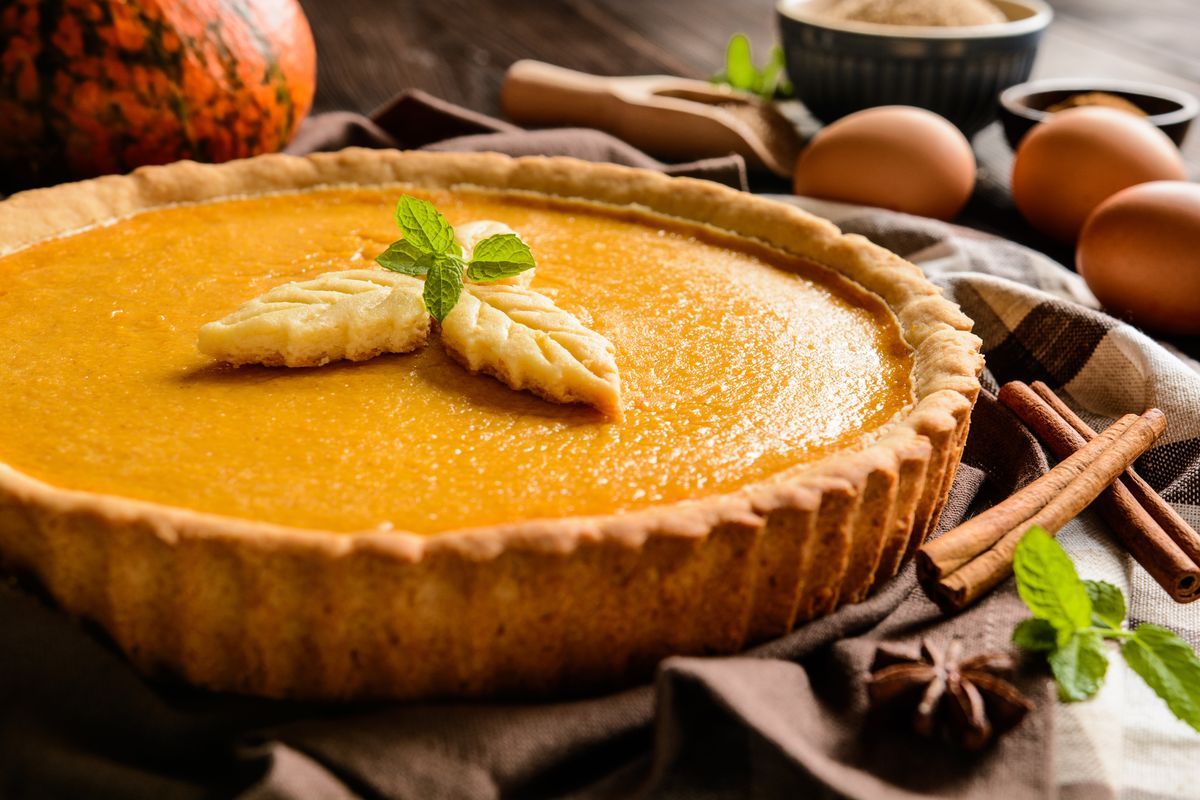 If autumn were a food it would be pumpkin: it is no coincidence that Americans prepare pumpkin pie for Thanksgiving. This dessert is different from the pumpkin pie we are used to: made up of a pastry shell and a creamy filling, it is more reminiscent of a tart than a breakfast cake. To speed everything up, let's start with the ready-made pastry:
500 g of cooked pumpkin puree
1 roll of shortcrust pastry
170 g of cane sugar
2 eggs
150 ml of cooking cream
1 teaspoon cinnamon
1 pinch of nutmeg powder
In a mixing bowl, mix the pumpkin puree, eggs, sugar, cream and spices with a hand blender . Pour this cream onto the pastry, which has already been placed inside a cake tin of about 25 cm in diameter. After about 1 hour and 20 at 150°C you can take it out of the mold and let it cool completely. To prevent the surface from burning, cover it with aluminum foil during cooking.
Riproduzione riservata © - WT